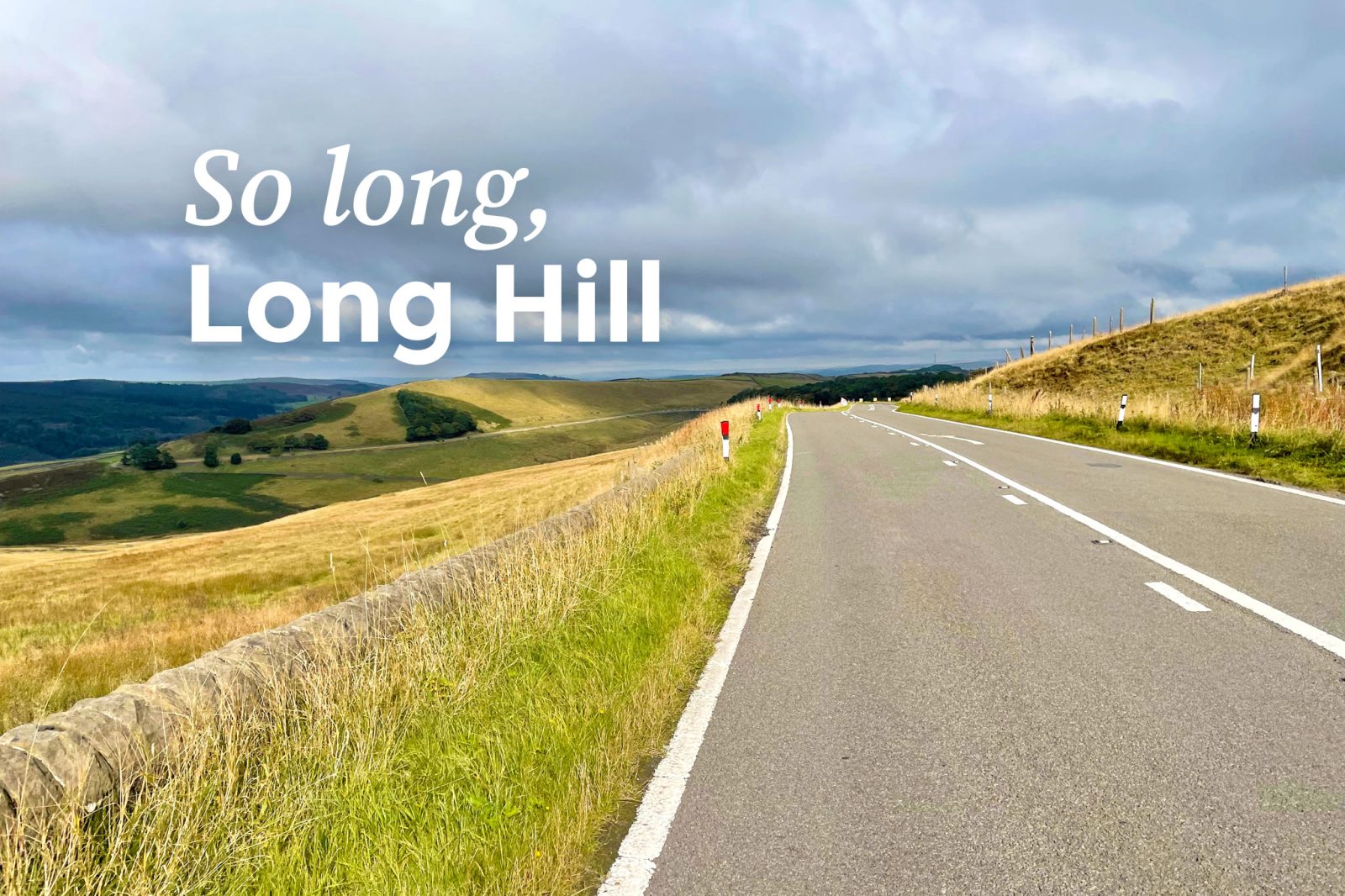 So long, Long Hill! After over five months of nearly traffic-free peace on the dramatic road between Whaley Bridge and Buxton, the A5004 is now open to all traffic again.
Originally pencilled in for 26th September and then 3rd October, Derbyshire County Council pushed the reopening back twice to today, adding a short encore to what has been a memorable summer for High Peak cycling.
The council has now confirmed as of 1pm on 5th October 2022 that Long Hill has reopened as a through-route to all traffic. Temporary traffic lights are in place where the major landslip has been repaired, until the boundary wall alongside is fully rebuilt.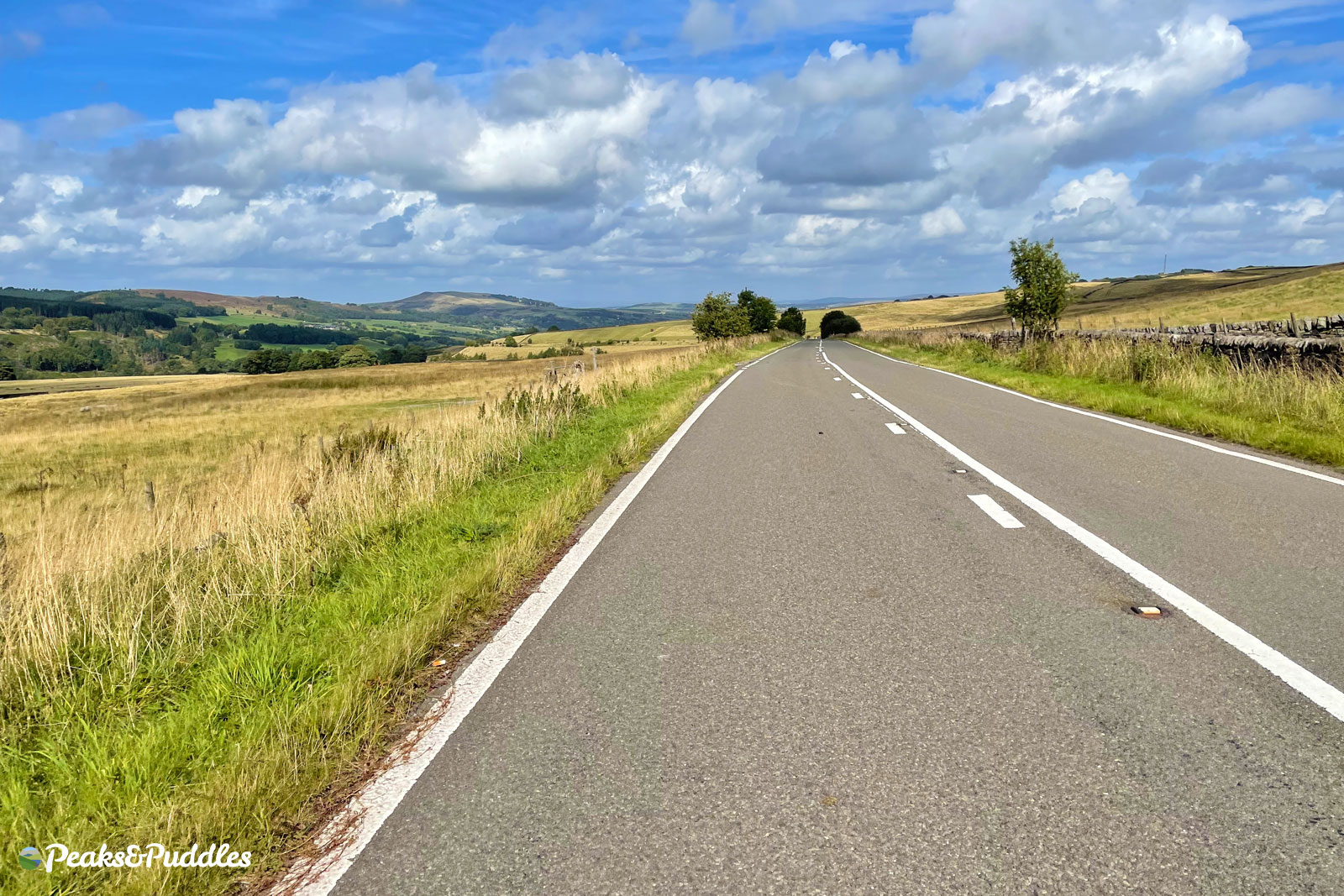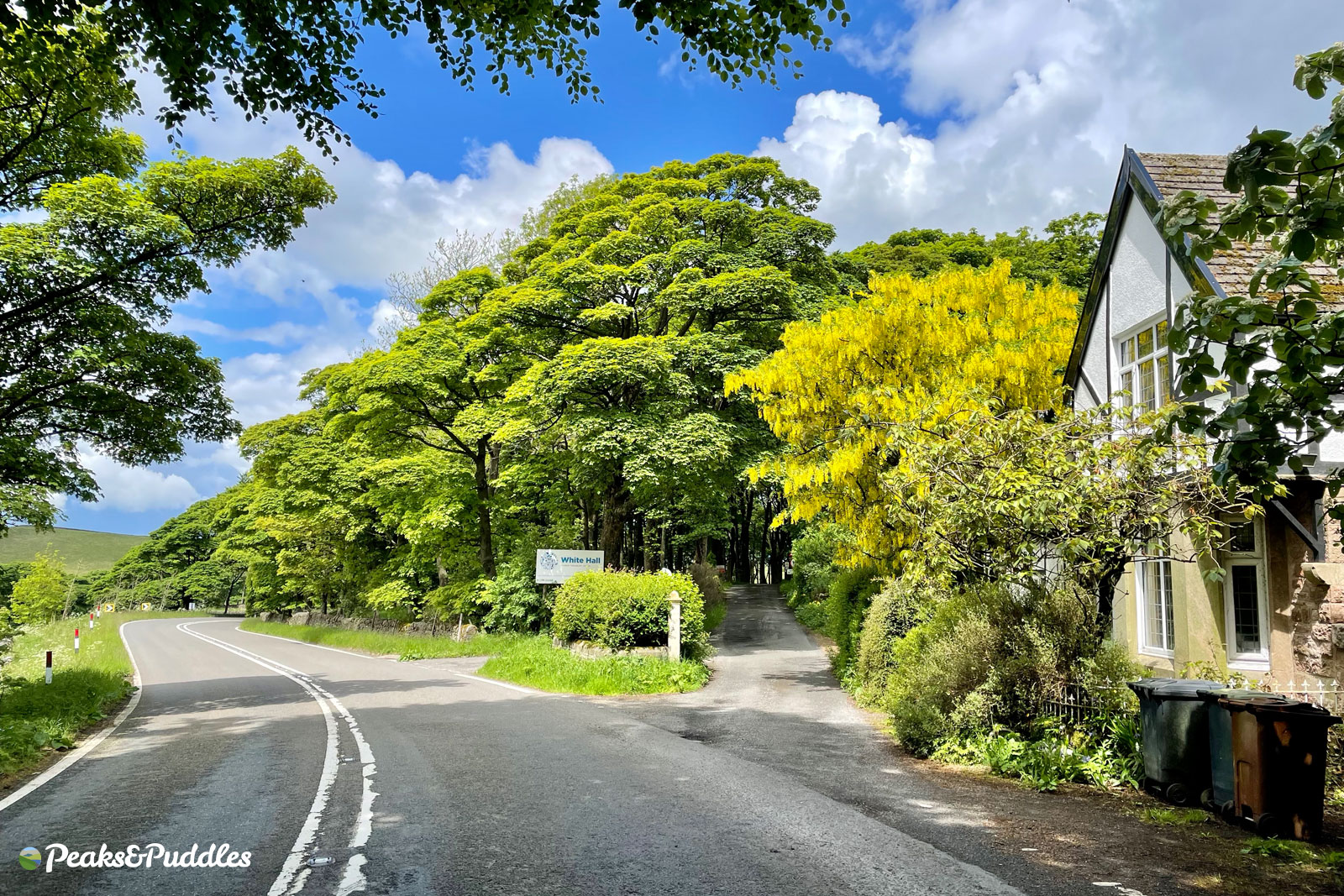 Now, the road will return to its usual busyish and certainly very fast self. Perhaps busier than usual, thanks to drivers choosing to divert away from the roadworks on the A6 north of Buxton, where a new roundabout is being built with Homes England funding.
The A5004 was previously the A6, but re-numbered when the Chapel-en-le-Frith bypass provided a quicker route to Buxton via the Black Brook valley in the late 1980s. Despite that hugely destructive dual carriageway being intended to replace it, Long Hill was never truly downgraded and remains busy and fast, largely just providing an "alternative to the A6".
During the closure, a locked gate at the roadblock was only intended to be accessible by council teams and certain others, but locks were apparently sawn through and the gate itself even rammed down by motorists. On my last ride up the "closed" road, the gate had been left wide open (pending another lock), with traffic including an Ocado driver racing through.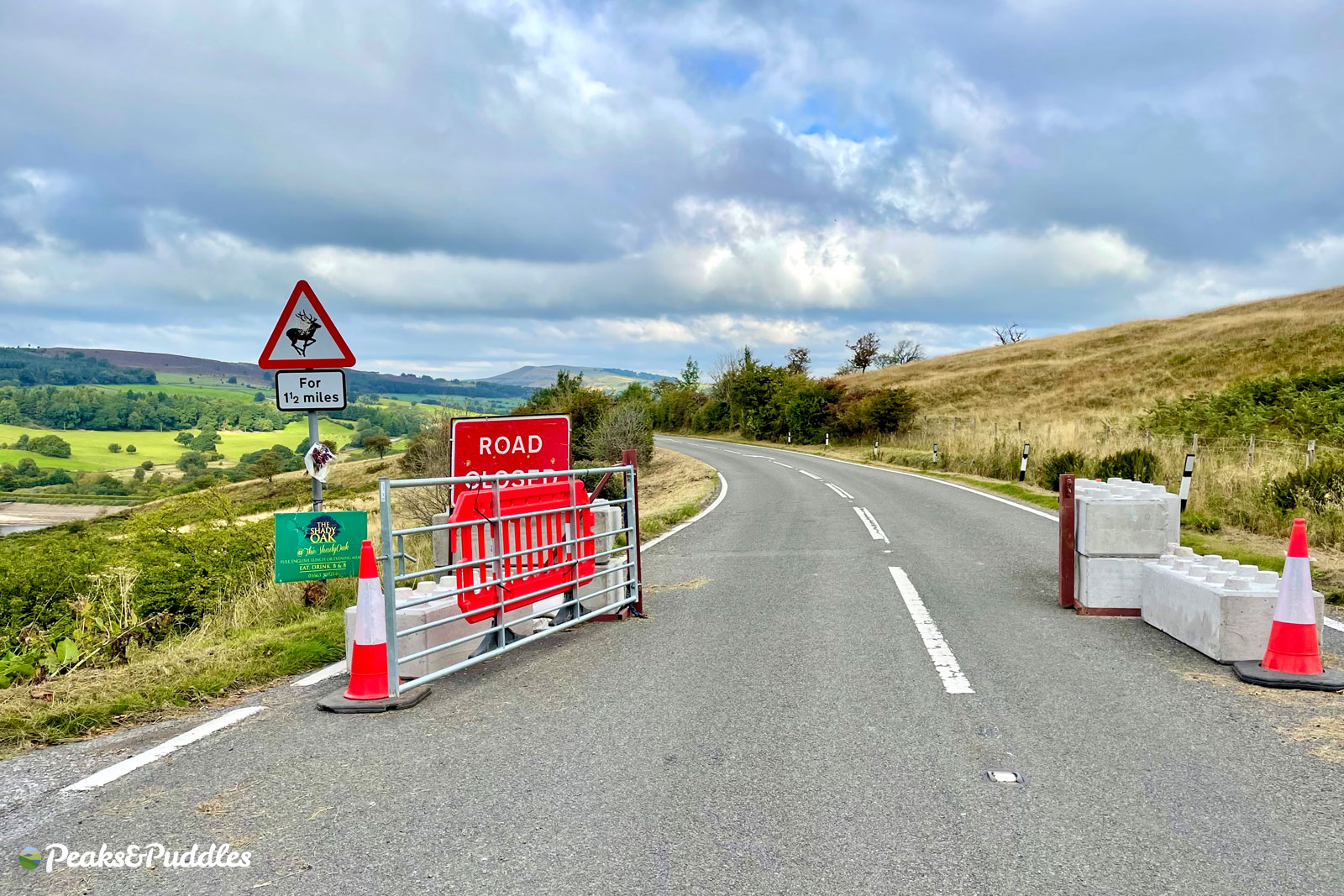 Those who've enjoyed and had travel enabled by the road being "closed" now have to go back to looking for other routes — which are few and far between. In fact, pretty much none exist. Certainly not with the same surface quality nor relatively steady-going (if long, very long!) gradient as enjoyed on Long Hill this summer.
Safer Roads Fund
Derbyshire County Council are planning to finally bring forward their "Safer Roads Fund" proposals for this very road soon, but first impressions are that this will offer barely anything for vulnerable users. One headline intervention will instead, astonishingly, be the proposal to iron-out one of the bends in the road: heavy earth-moving just to allow people to drive faster with less care; great!
Look out for more on the Safer Roads Fund when proposals are made public but, for now, it's a big farewell to that long, enabling summer of Long Hill cycling that was.
No Goyt way out
Never mind losing the temporary joy of a traffic-free Long Hill, a regular route up and out of the Goyt Valley is also now out of action due to tree felling works.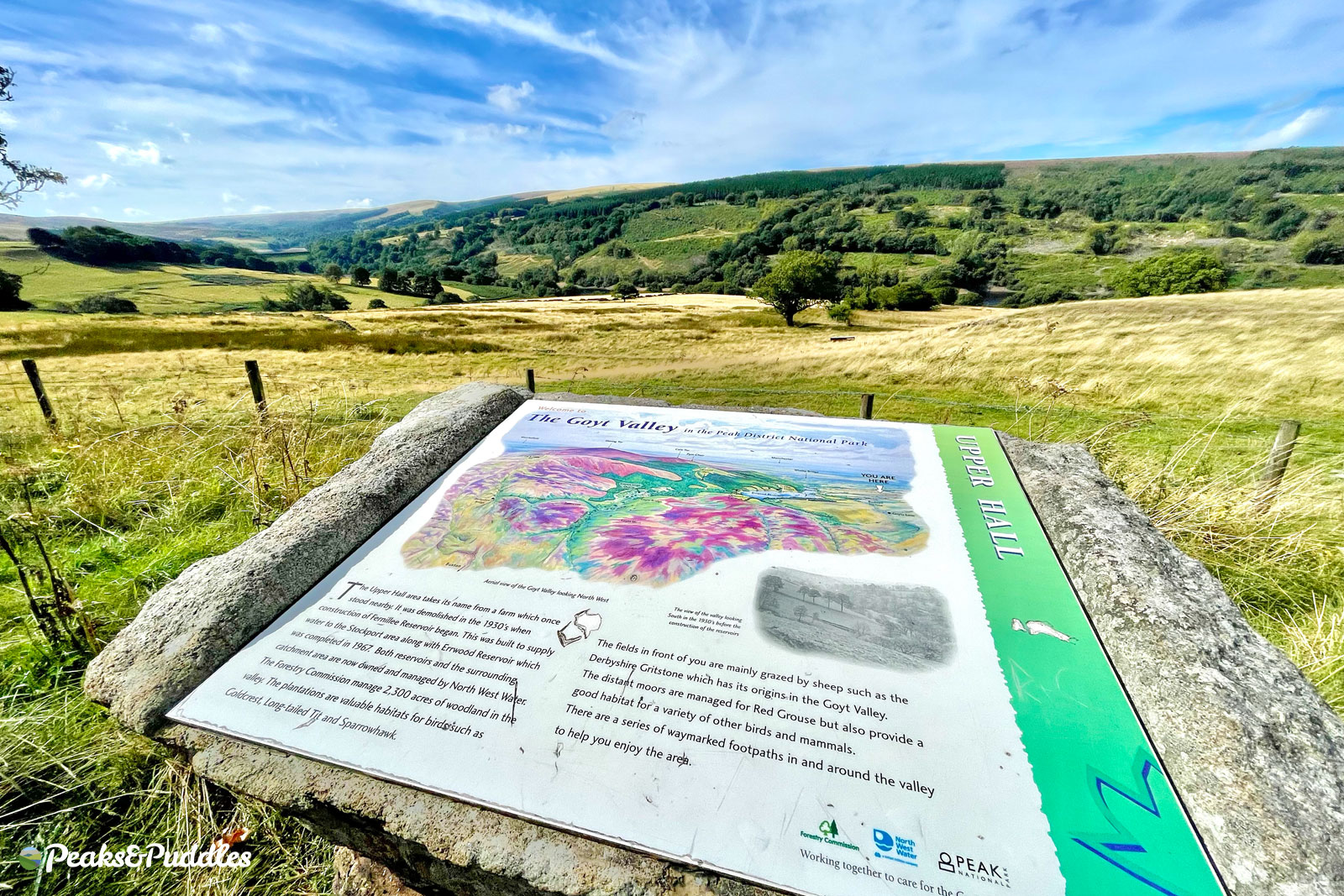 The one-way road from Errwood to Derbyshire Bridge closed to "all users" on 26th September and isn't due to reopen until 1st December 2022. With the closure having been announced before but never gone ahead, it wasn't certain if the route would really be blocked. But as felling is well underway and the road has been pictured covered in mud and debris, it looks like it will (officially at least) be a no-go until the work's complete.
This affects the Cat & Fiddle Climbs cycle route on this website and also one of the rides in the Lost Lanes Central England book. If you're not able to walk through, there is no good diversion.
Having said goodbye to Long Hill, this briefly takes us from two great, quiet routes for cycling, on this north-south axis between Whaley Bridge and the wider Peak District, to none.