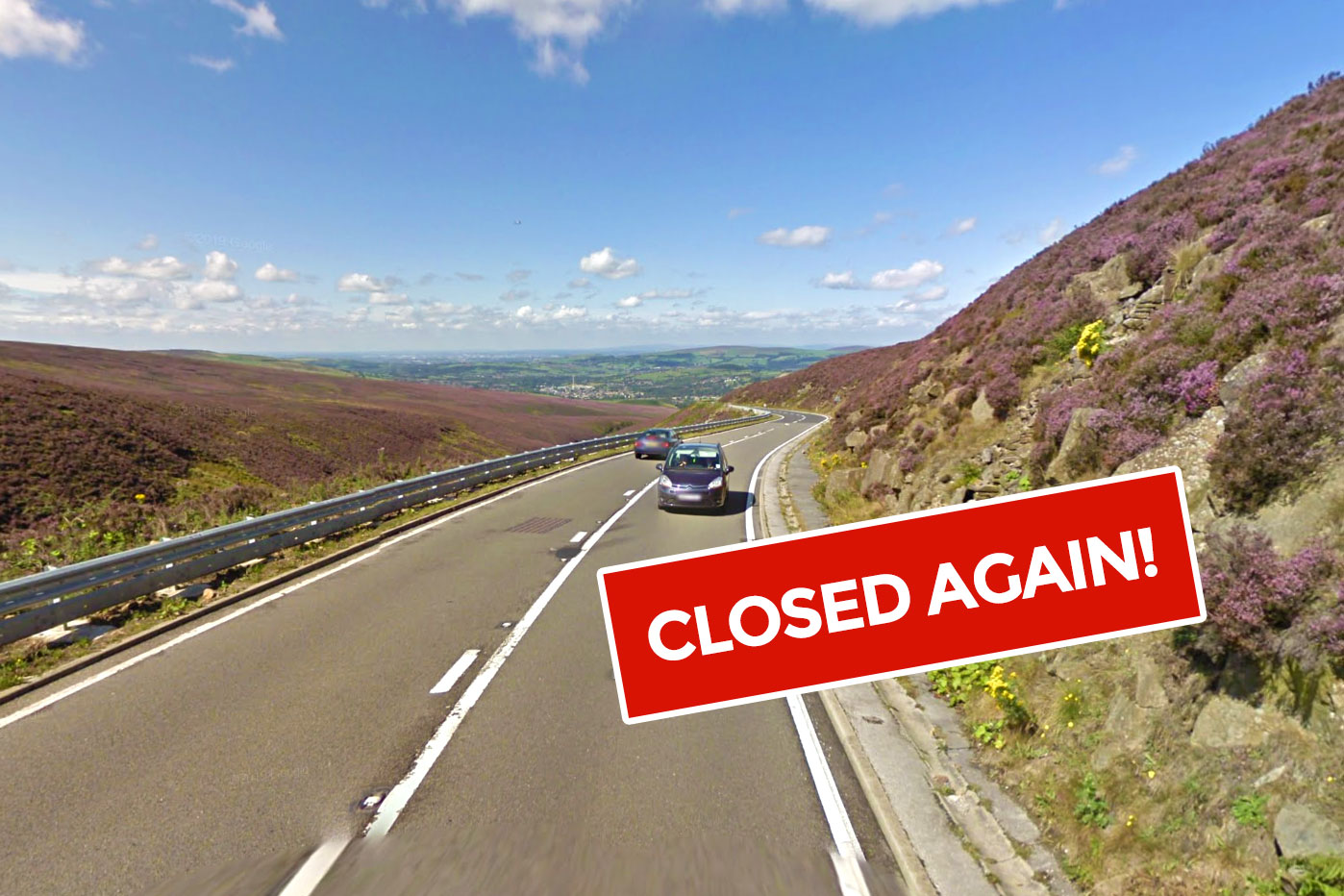 Derbyshire County Council has announced the A57 Snake Pass will be closed again from late September 2022, but with a five-mile stretch blockaded as no through route for all users.
The Glossop to Sheffield road will be closed for four weeks, from 26th September to 23rd October 2022, to allow for "a detailed ground investigation into the latest landslip at Alport".
However, unlike the unplanned closure earlier this year, when through access for cycling and walking was possible for a time (despite significant council pushback), the council have stated an entire 5.6 mile stretch will be out of bounds for all road users.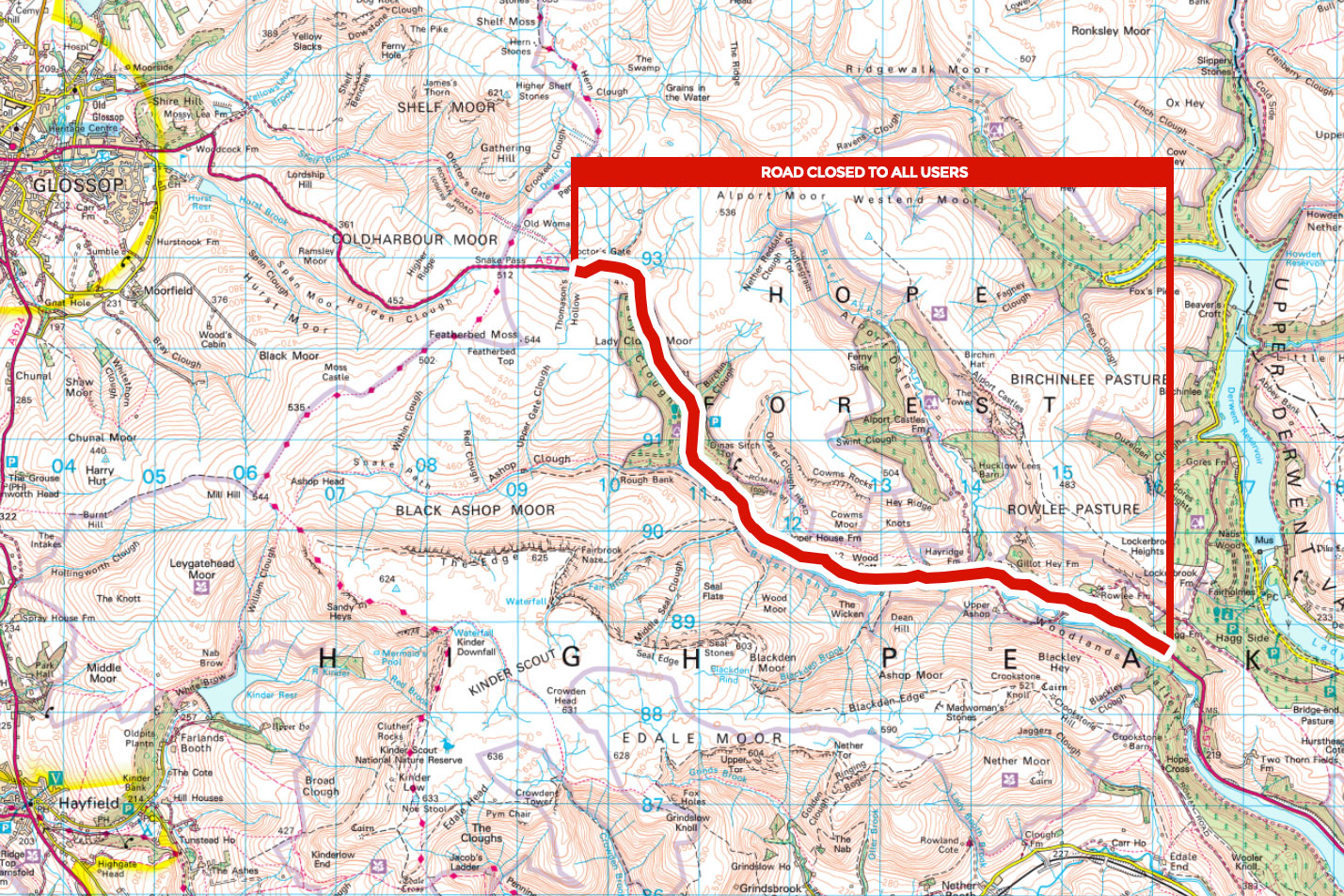 This blockade will be from Doctor's Gate to Hagg Farm, meaning almost the entire descent alongside the River Ashop will be unusable, with no prospect of longer, circular quiet cycling through-routes as briefly enjoyed back in March 2022.
"The contractors will need to use the remaining piece of road at the Alport slip for a drilling rig, so there will be no possibility of any vehicle or cycle getting past.

"Advisory signs and traffic marshalls will be present at either end of the Snake Pass, warning that it will not be possible to get from one side to the other, and vehicles or cycles will have to turn round and come back the same way. There are turning places at either end of the closure.

"While the road is closed we will also resurface a stretch at Woodhouse Cottage.

"Once the work is completed the road will re-open, but the existing traffic lights and weight limit will remain."

Derbyshire County Council (DCC)
Nevertheless, the normally hostile A57 will still be gloriously quiet for cycling from Glossop up as far as the summit itself, which is just before where the Doctor's Gate bridleway joins.
On the eastern side meanwhile, it should be possible to loop from the (rough in places) track on the south western side of Ladybower Reservoir onto the A57 to complete a pretty much traffic-free loop which isn't normally possible.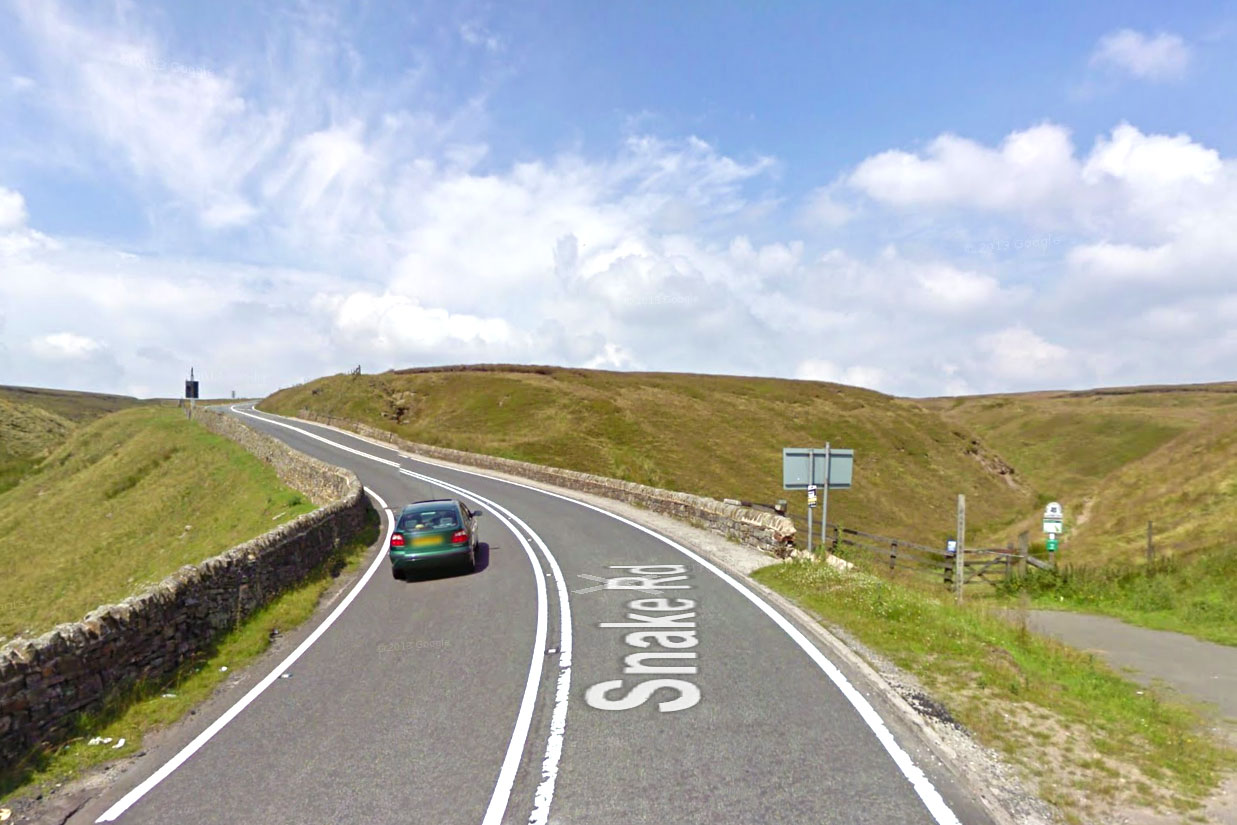 The closure begins just a day after the A5004 Long Hill between Whaley Bridge and Buxton was originally set to reopen (now listed as closed for an extra week, to 2nd October), following a glorious summer of near-traffic-free bliss for cycling.
Despite being incredibly enabling for local cycling between key towns, Long Hill hasn't gained the same attention as the original Snake Pass closure, likely because the council didn't attempt to quash the rare chance for people to enjoy cycling it in peace. It has remained open and usable for cycling throughout, though with the slight sting of requiring the very steep Elnor Lane on the northern side to bypass the landslip repair works.
When attempting to stop non-motorised users traversing the whole 12 miles of the Snake Pass earlier this year, DCC found this wasn't enforceable under their emergency traffic regulation order, which only applied to the short sections of landslip.
Even if this won't quite be the encore to the Snake Pass cycling joy we'd hoped for, it's another rare opportunity to reach this spectacular summit that shouldn't be missed.
How to get there
One look at Glossop on Derbyshire's cycling map and you'll see it's not just piss-poor in safe cycling provision but almost non-existent.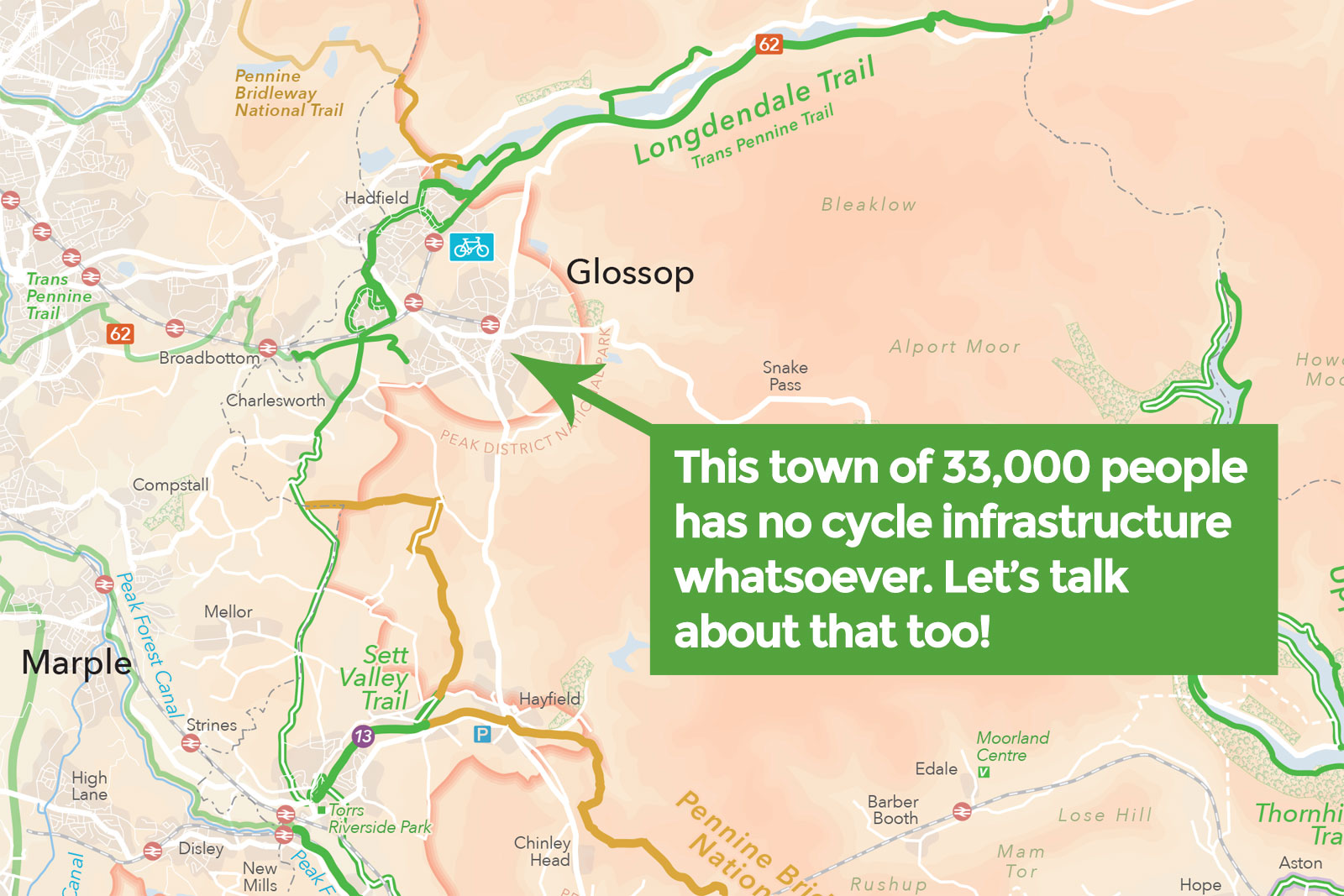 Even the nearby numbered and signposted routes 62 (Trans Pennine Trail) and especially 68 (Pennine Cycleway) aren't a whole lot of use thanks to some fairly unpleasant roads through Hattersley, Broadbottom and Charlesworth.
At least from the Derbyshire border, there is now a new-ish link known as Gamesley Sidings which cuts alongside the railway on land formerly used, surprisingly enough, as goods sidings.
This path doesn't actually yet connect to Gamesley or the onward TPT (because, well, this is Derbyshire) but does emerge in Simmondley, where there looks to be a reasonable (unsignposted, not official) way to slip quietly through Glossop.
Above: a possible route I'll be trying from the TPT Derbyshire border to the Snake Pass summit, with the usual emphasis on avoiding busier roads, main junctions and roundabouts.
This is why the earlier Snake Pass closure felt like a bit of a missed opportunity to me. All that cycling chatter, all that huge media coverage it gained, for a one-off spectacle on a route that could probably never justify the expense needed to make safe cycling the norm (if it'd be possible at all).
Meanwhile, Derbyshire County Council continues to fail to act on achievable, basic local cycling improvements either side in Glossop and the Hope Valley: connecting communities, getting to work, home or the shops. Other major towns such as Buxton, Chapel-en-le-Frith and New Mills are nearly impossible to cycle in or out of for everyday journeys, avoiding busy roads.
It's worth enjoying again while it lasts, but getting to the summit of the Snake Pass is really the least of the High Peak's cycling problems. Let's talk about those too!