Adventures on the edge of the Peak.
Subscribe now to get new posts by email
Welcome
Peaks & Puddles by Anthony Sheridan shares the best cycling on the Peak District borders of Derbyshire, Cheshire and Greater Manchester. I hope to inspire everyday adventures while championing better conditions for wheeling and walking. It's a free online resource but relies on your support, with more route guides and extra downloads available in return. Onwards to the routes...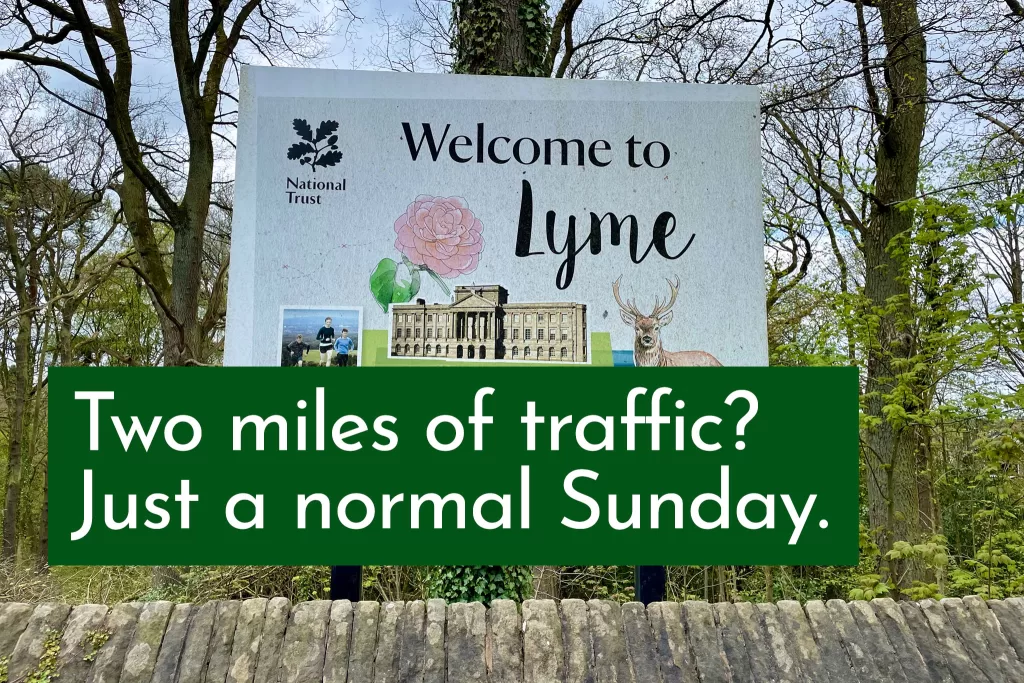 The National Trust's Lyme Park, on the Cheshire edge of the Peak District, caused over 2 miles of queuing traffic on the A6 this Sunday morning — not for the first time.