…Continued from Page 1
12. Godley Turntable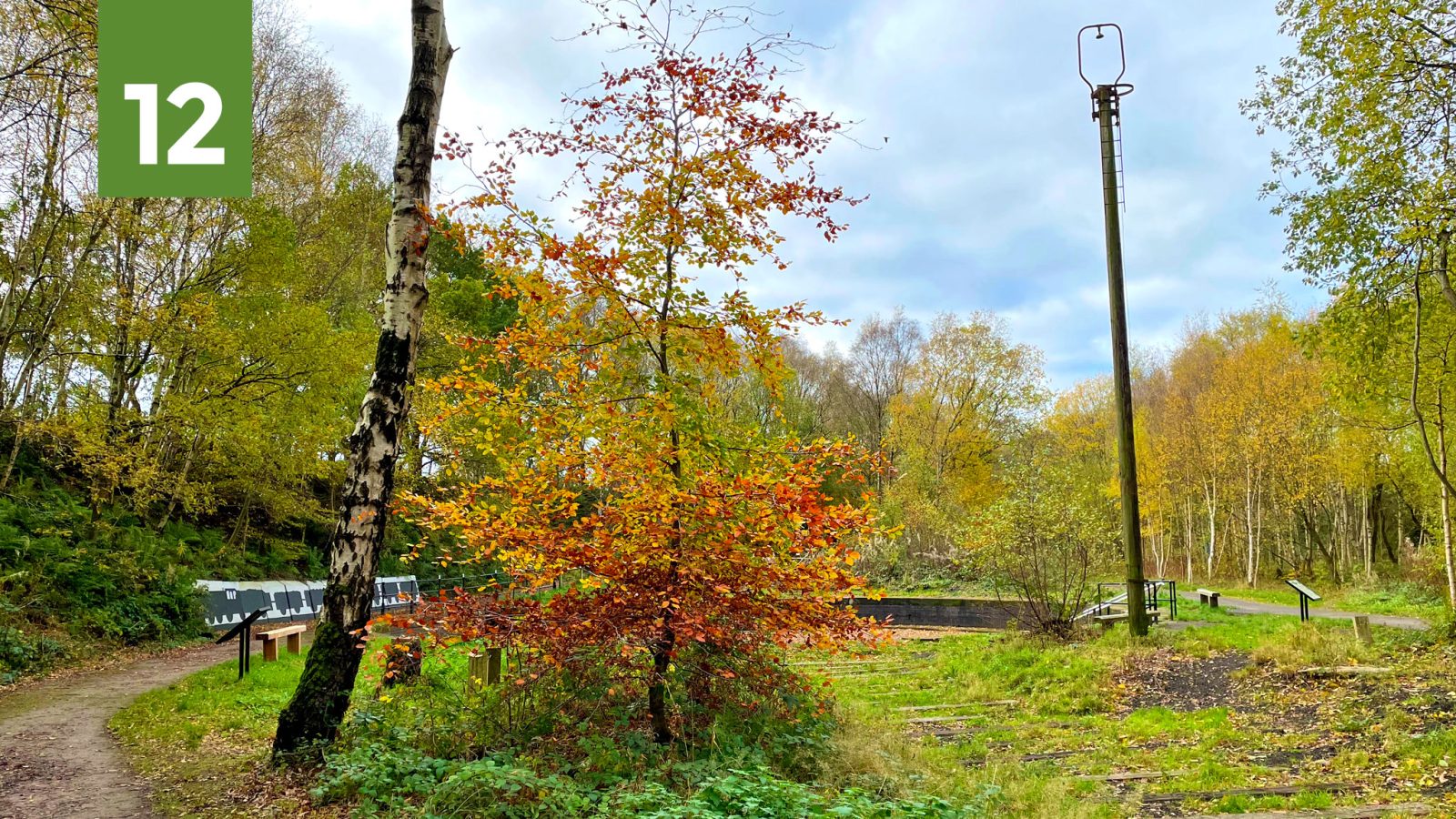 Find it here: Google Maps — OS Maps
Featured in route: Godley Link Line – guide coming later this year
Long hidden amongst ever-thickening undergrowth, at the end of the Apethorn to Godley path on the Trans Pennine Trail near Hyde, this unusual relic of railway history has been revealed anew thanks to heritage grants and volunteer work. Along with clearing out the debris-strewn turntable pit, there are benches, information boards, a new mural and an improved path.
If you're a railway fanatic like me (and there does seem a big crossover with cycling) it's a fascinating place, but even if not it's still an eerie and oddly atmospheric place worthy of a detour. Here, at what was then a fairly isolated, rural yard, freight wagons from the electrified Woodhead line were exchanged onto the steam loco-powered Cheshire Lines Committee route, which effectively cut a bypass across the south of Manchester (No.7 – Brinnington Tunnel was part of the same line).
This area of the TPT also has some good news with proposals to replace a totally unsuitable section on the nearby A560 with a brand new route onwards from here towards Hattersley. One day Godley might not be where I choose to turn back and head home, but continue into the Pennines.
13. Hay Dale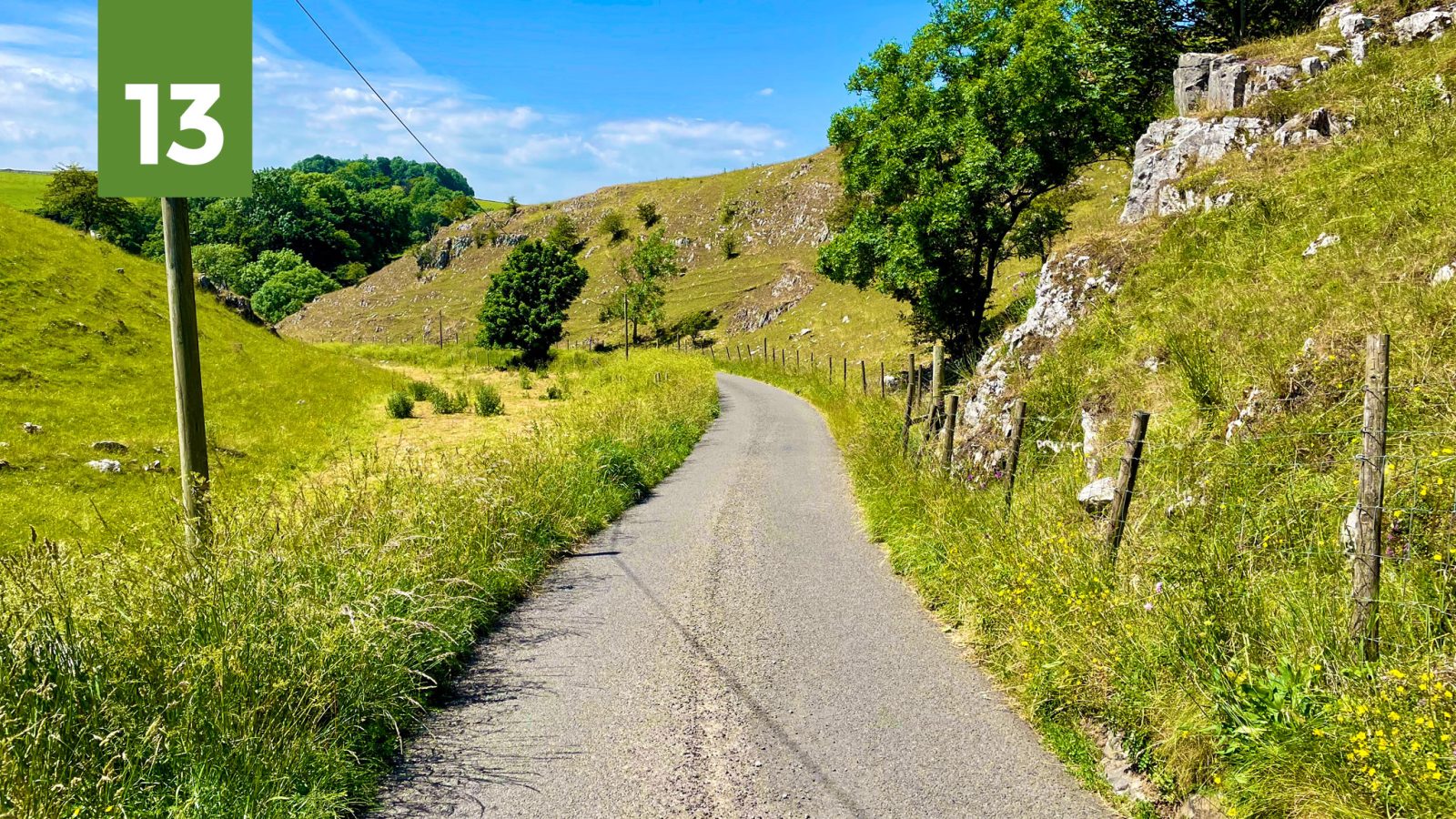 File under: perfect White Peak lanes. After the long, chugging climb out of Tideswell along Wheston Bank north east of Buxton, where it seems only green rolling fields lie ahead, this limestone landscape plays its usual trick. The lane suddenly vanishes beneath you, tumbling steeply down into the rocky Hay Dale.
Miniature by Derbyshire Dales proportions, it's only seconds before you're climbing back out again, through a wooded nook, into a dry and more gently rising dale shooting off to the north west (not far from the Peaks and Perry Dale route).
With the arduous Monks Dale and the gorge of Millers Dale further south, and the A623 to the north, Hay Dale is both a brief but beautiful moment and a seriously useful cycling route, to and from the High Peak and the dales beyond.
14. Thornhill Trail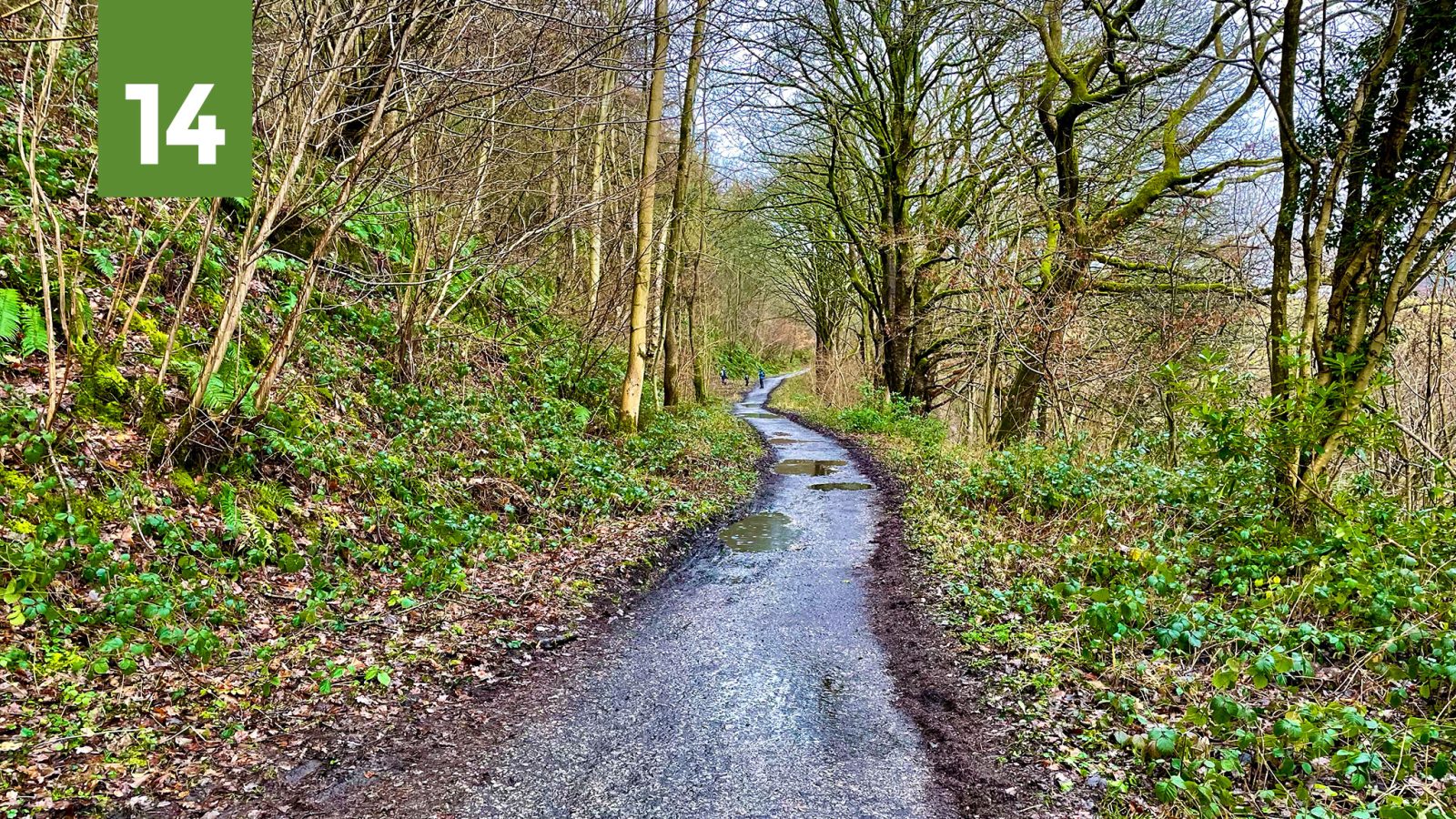 The Peak District's shortest and least known railway trail is, to be honest, more about the destination than the journey. Though a perfectly pleasant (if not perfectly surfaced) wooded path climbing gradually above the River Derwent, it's the way it handily connects to the completely spectacular Upper Derwent Valley that makes it.
Yes, a day out to the deepest, darkest Peak — without a car. A quick wiggle out of Bamford railway station (on the Hope Valley line), down Water Lane, and the awful A6013 through the village can then be avoided entirely. The trail follows the route of an old railway branch used in the construction of the Ladybower Dam.
Sadly, the dam planners of the 1930s/40s weren't quite up on LTN 1/20 standards, so signs request you dismount to cross the narrow (but not that narrow) path to where a shared pavement cycleway — the only one in the High Peak? — leads straight to Ashopton and the upper valley trails. Gravel/MTB riders could also extend the trail by continuing straight ahead on the wide concessionary track along the western wing of Ladybower.
15. Oakenbank Lane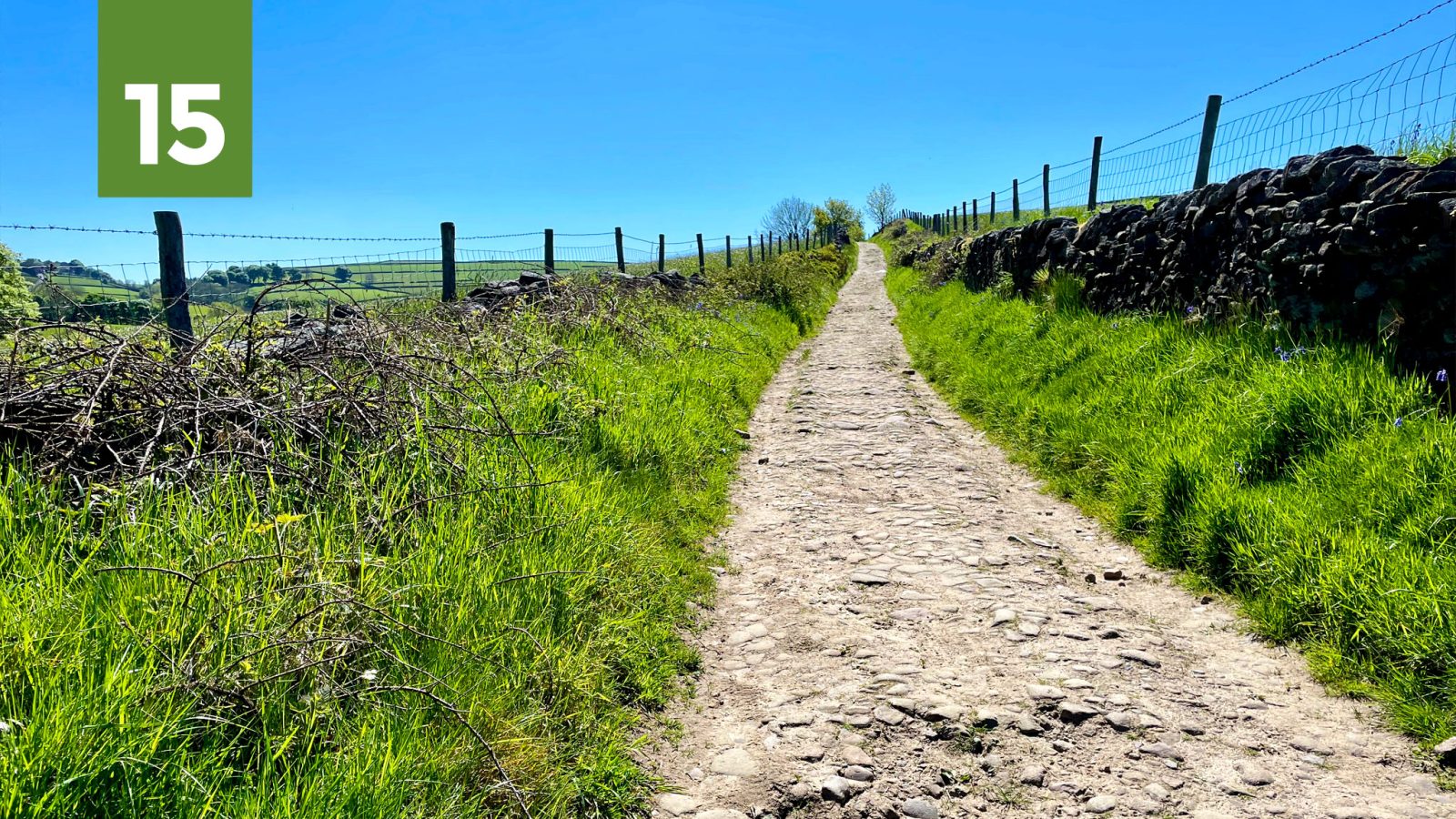 Wait, what — a restricted byway I haven't ridden? Right under my nose, every time I've been gasping up Blaze Hill out of Bollington, has been this wonderfully scenic and silly diversion. Turning south towards Oakenbank, it lulls you into thinking it's an easy-going tarmac back lane. Then, over Lima Clough, the bumps begin for a strenuous climb, up far above the River Dean.
To the west are perfect views of the gleaming White Nancy landmark and down the Dean valley, before a short drop takes you almost into Rainow. Rather than be forced out onto the nasty B5470, take a left onto the better-surfaced but actually even more bonkers Kiskhill Lane to crest an unbelievable 16% hillock back towards Blaze Hill.
Ok, you haven't made that hill climb any easier at all, but you've ticked the adventure box. Just about gravel bike-friendly on a parched May day, a mountain bike would really be best at any other time.
16. Blossoms Lane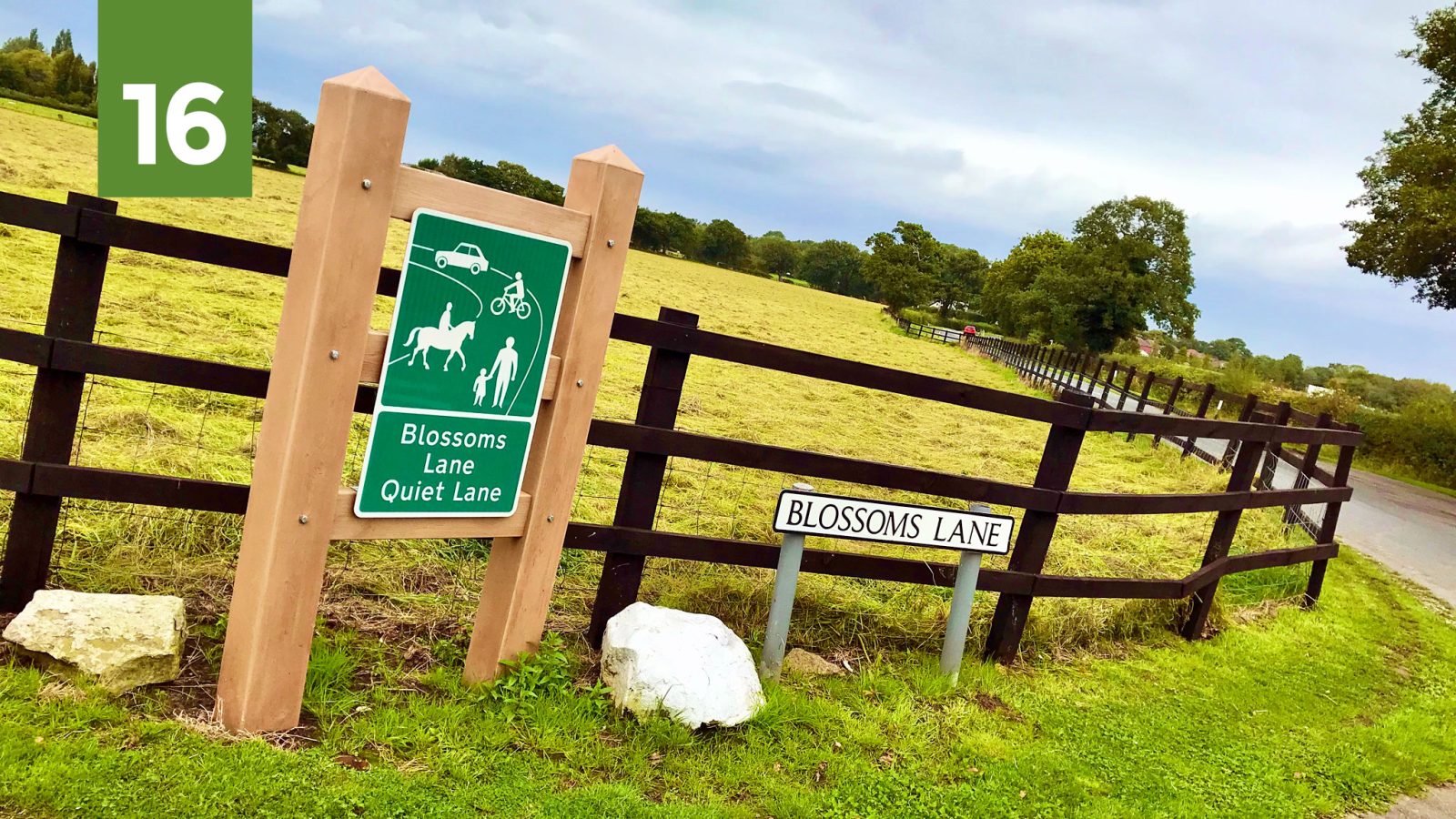 Noisy, polluting, greenbelt-destroying and often underwater, the A555 at least created a surprisingly useful and surprisingly well-used cycling bypass across the southern edge of Greater Manchester. Though far from perfect, the simple ability to cycle for miles and miles on clean, dry tarmac, separate from traffic, is still all-too-novel around here and seems to attract plenty of new and more casual riders.
But that's not to say roads always have to be bad. Just off the cycle path at Woodford, there's a marooned little loop of lanes that could be perfect for a first go at "road" riding — or just a pleasant diversion. Surrounded by open, flat fields with the hills of Lyme Park and the Peak District rising to the east, Blossoms Lane and Church Lane can be easily reached by a footbridge and footpath from opposite Woodford Recreation Ground.
One of the "A555 Community Links" in a current Bee Network scheme, should see this path upgraded to a bridleway and a new road crossing provided — so look out for that soon, hopefully. Annoyingly there's not really any appealing onward link here: the great swathe of Cheshire to the south is a cycling no-mans-land including personal horrors like the B5358 Wilmslow Road and severed by the Bollin valley. At least, as you loop around the horses and hedgerows, it's a reminder that, beyond the A555, there are still plenty of green fields out there — for now.
17. Fernilee Reservoir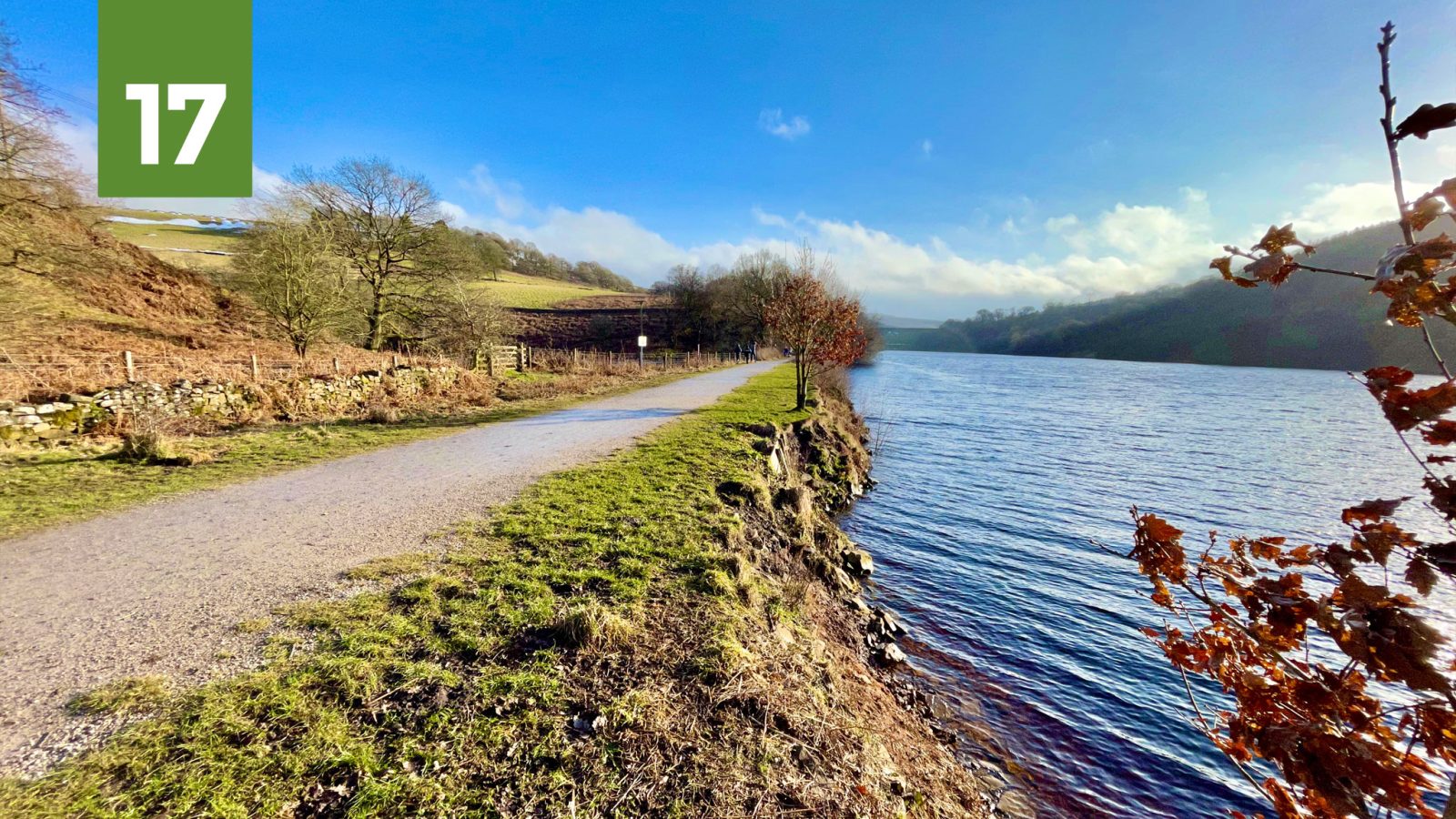 Looks like a cycle trail, used as a cycle trail. But according to the water company who own it, not a cycle trail. Where the Cromford and High Peak Railway used to run, before the reservoir flooded the Goyt Valley, is now an incredibly useful link from Whaley Bridge into the upper valley; avoiding the busy and challenging A5004 Long Hill, flat except for a stinging little incline up to the Errwood dam.
Resurfaced to a good standard a couple of years ago as part of a South West Peak "accessibility" project, officially it has no right of way designation and is a concessionary path. Things got confusing when I questioned why awkward kissing gates* had been installed on a route that was meant to be "access for all". United Utilities would only repeatedly tell me they have "no plans to allow cycle access" here — it's been well-used for cycling for at least the two decades I've been riding it. And this despite them welcoming cycle access on similar paths elsewhere: No. 5 – Valehouse Reservoir on this very list being one example. But no: no discussion, brick wall response.
Perhaps it's a paperwork thing, or an insurance thing. Much of the rest of this old railway is now the High Peak Trail and this trail, at a good 3 metres wide, is far wider than any of that bustling path. In truth, I'm fairly sure the company just doesn't really care about people on bikes (or people! or doing their job properly!) either way. So my advice is this: ride it, ride it and ride it again. And then when you get home, write to Derbyshire County Council and the local councillors, asking for them to work on adopting it as a legitimate, fully accessible cycle route and bridleway into the magnificent Goyt Valley.
*Officially or not, the kissing gates can currently be swung fully open, allowing a standard bike user to hobble through without dismounting. Still not good enough, considering this was an "accessibility" project: for many people, cycles can be an essential mobility aid and these gates present an unnecessary and potentially discriminatory obstacle.
Found this post helpful?
Please consider chipping in the price of a coffee to help pay the bills and support my work. It only takes a few seconds and you'll get access to exclusive supporter-only pages in return.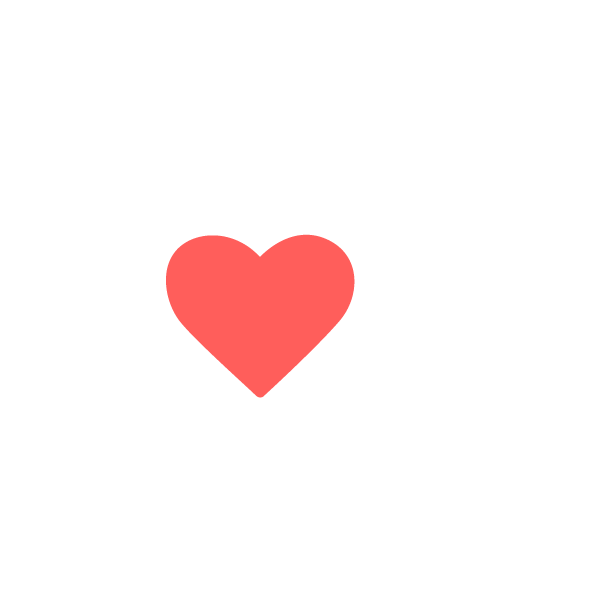 Buy me a coffee
18. Eccups Lane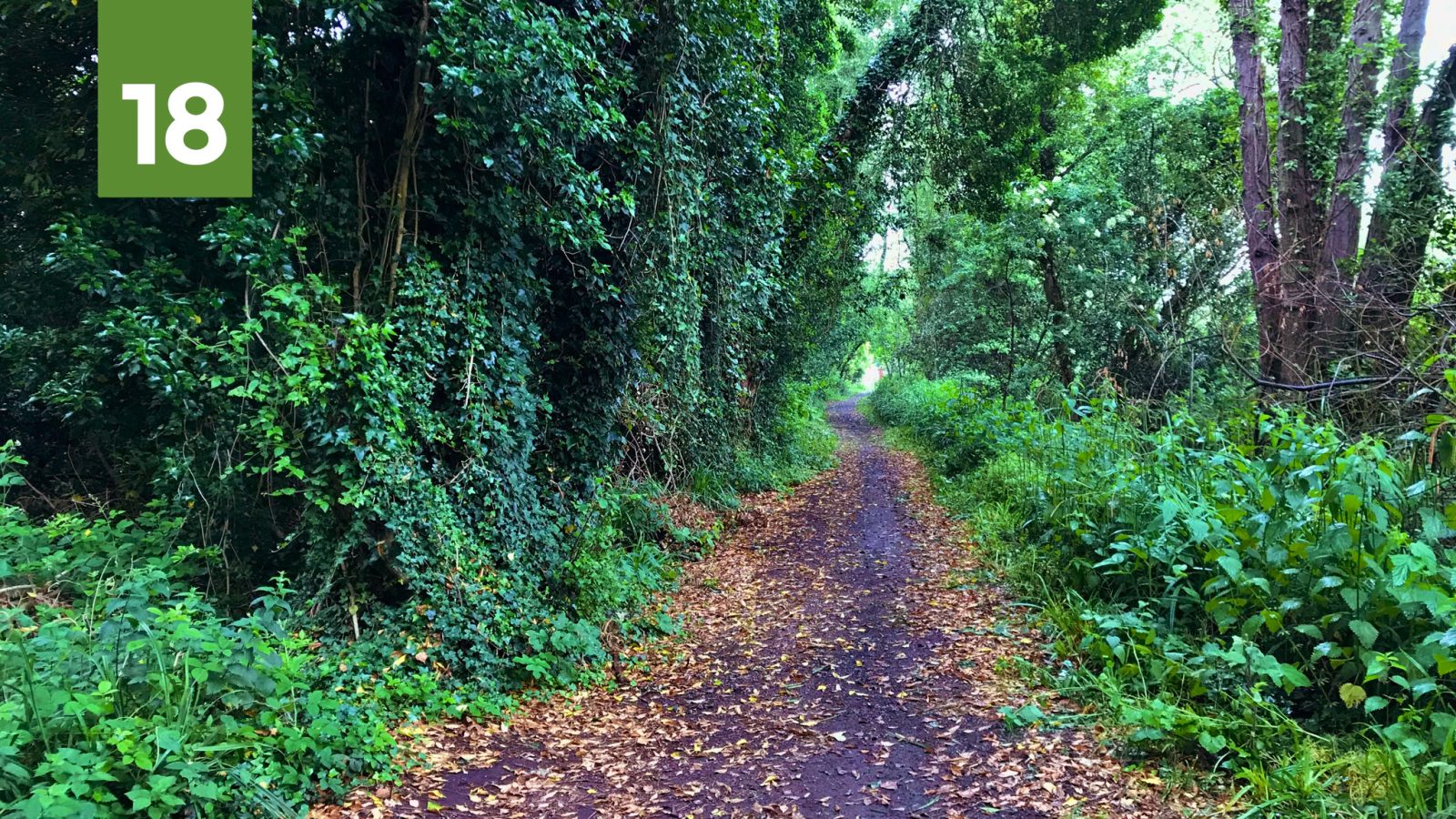 When you've been sticking to the same daily routes for a bit too long, the heightened joy of looping a bit further into uncharted territory can feel like you're going off-piste into another world.
And so it was in June 2020, after those months of trying to define "local", I finally found myself going beyond the familiar, following signs for the Heritage Loop of Laureen's Ride near Mobberley; a signposted route devised by horse riders which appears just as good on a sensible bike.
Easily reached from the Manchester Airport Orbital Cycleway via a remarkably good cycle path east along the A538, it links wooded bridleways like Eccups Lane together with classic Cheshire lanes (and indeed crosses the signposted Cheshire Cycleway for even more options).
Though just a stones throw from the urban sprawl of Wilmslow, the only sound was a light drizzle pattering on the trees as the sweet scent of honeysuckle filled the air. Even if the noise of planes and cars has probably returned a little, here's more proof that when you're on a bike, you should always ask yourself "I wonder where that goes…"
19. Wincle Grange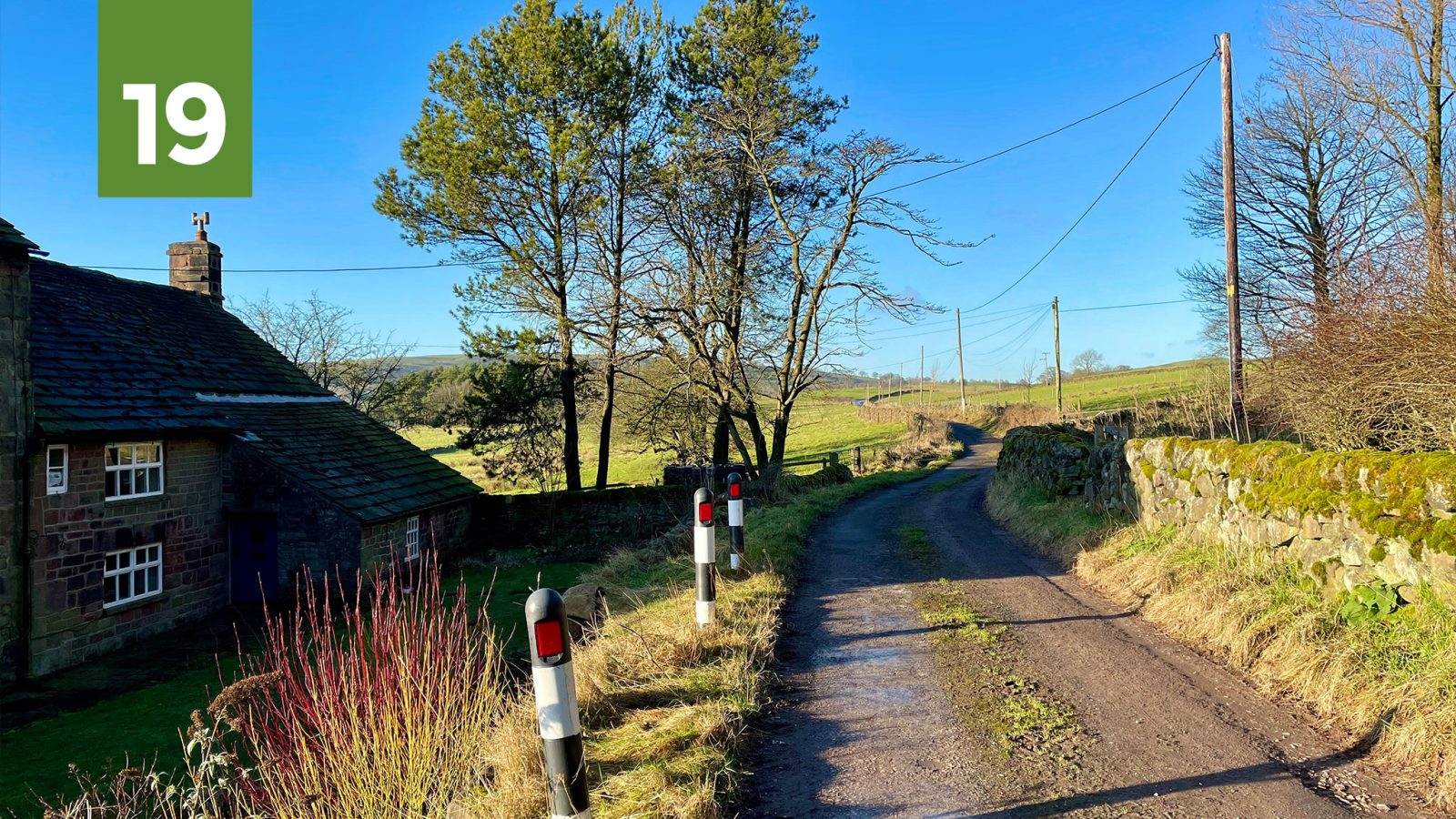 Ever found a lane on a map and then been unable to settle until you've ridden it? This lane-ticking compulsion hit me last summer after I'd published the Cheshire Mountains of Macclesfield route. Already trying to vary the classic Cheshire Cycleway route by heading further south to Wincle, I then spotted there might be a more interesting diversion than the climb up Barlow Hill (a fair slog that also seems to have some fairly fast driving).
Forming a neat extra loop with a much more gradual gradient, the lane passes the Grade II* listed Wincle Grange farmhouse, dating back to the 15th Century, before trundling along above Shell Brook. But was it rideable? Defining back of beyond, the Google Street View car had only made it half way along before stopping at a cattle grid. Geograph turned up nothing. Strava's heatmap looked unreassuringly light.
It'd be a long return ride to find out, but finally, under perfect, crisp blue winter skies, it lay ahead. Veering off into the lane, it narrowed and then narrowed again. Winter tree debris and mud littered the middle. Turning towards the farmhouse, it snaked gently away into the distance, a good surface dotted with wooden poles, the ridge of Wincle Minn to one side, winter sun blinding across the green landscape. At last, I'd ticked it off, and it was everything I hoped it'd be.
Wincle Grange has been added to the Cheshire Mountains of Macclesfield cycle route — more photos available in the free guide.
20. Beacom Lane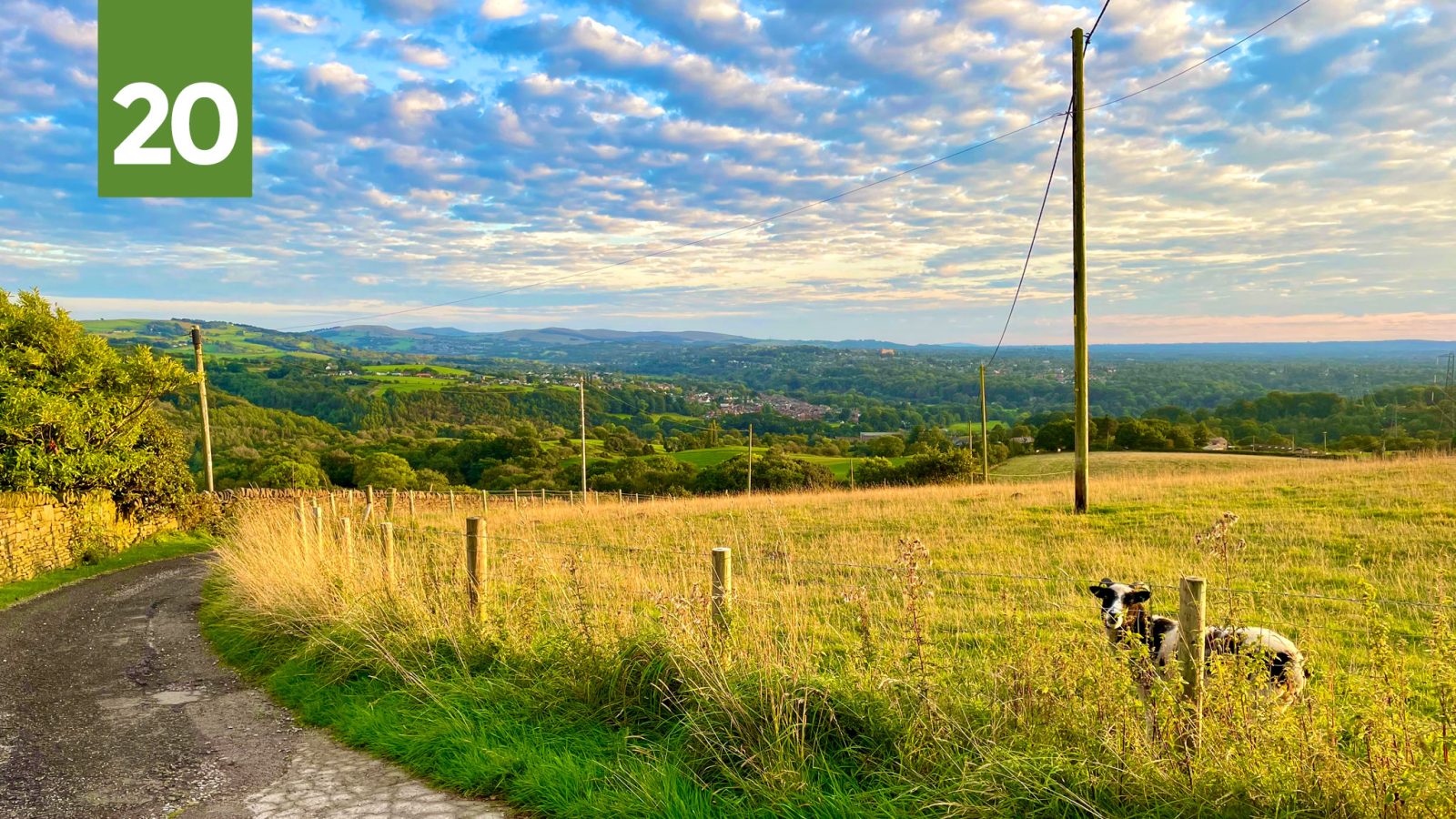 I'm always trying to push the idea of enjoying Peak District views without driving to the Peak District, but with this barnstorming old lane you don't even need to leave Greater Manchester. After what feels like a comparatively quick ascent to the top of Tameside's Idle Hill (which is better known as Werneth Low but provided a handy "I" in last year's A to Z), it descends — gravel at first — into Compstall, Stockport.
In fact, that doesn't quite do it justice: it descends, and descends, and descends, and descends. And then it begins its final descent. Eventually ending in the Etherow valley, that long, twisting drop gives you time to ponder the unusual name: an error for "Beacon"? Indeed, on every OS map I own there's "Beacon Houses" and "Beacon Wood" beside it. But in the now more recent version available on Bing Maps, they've changed to "Beacom". Beacom it is!
Those Peak District views, meanwhile, start with Bleaklow, Coombes Rocks and Cown Edge, then lead towards the Tors of the upper Goyt Valley, sitting majestically in the distance. For a long while I had a route plotted that'd loop back using the Iron Bridge into Brabyns Park (featured in the Mills and Brows route) but then, trying to avoid a right turn on the busy B6104, I stumbled on a wilder option: left into Etherow Park and straight back up the other side of the valley!
Thanks to @TeaStats for suggesting this one.
21. Bradbourne Brook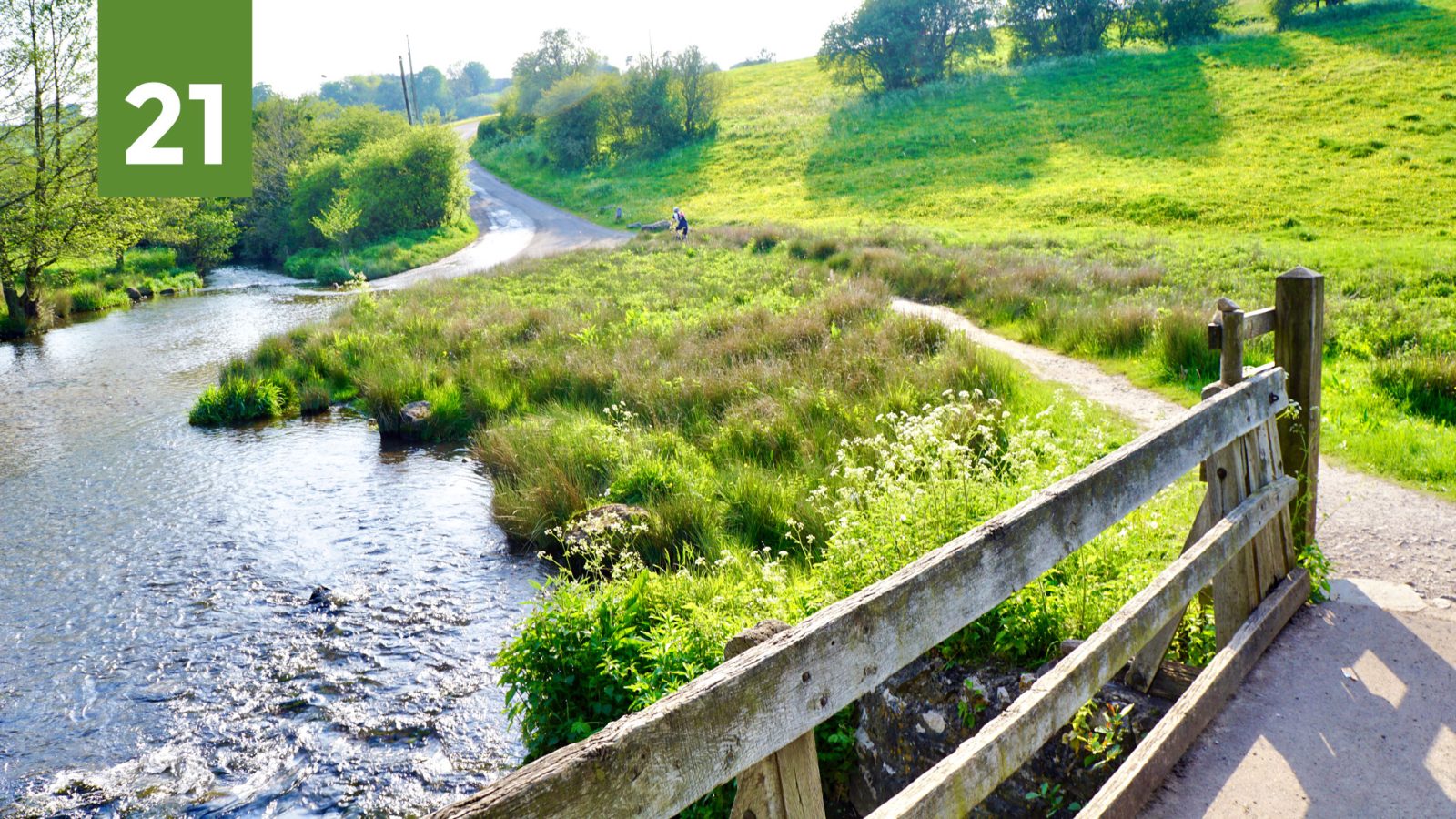 Including a segment of either the Tissington Trail or High Peak Trail feels essential in a list like this, but instead I'm going for neither and rather a place that joins both together. Signposted just beyond the south of the National Park boundary (yes it turns out there is a "south of the Peak District") is National Cycle Network Route 547.
Hopping off the High Peak Trail at Hopton, it runs down alongside Carsington Water before cutting back across scenic lanes through Bradbourne to Tissington. This rare and memorable brook, where the highway crosses via a ford, marks the point where you re-enter the Peak District. That's if you're riding the "Trails Triangle" clockwise, which seems the best way round for me. Even if the proceeding hill up to Tissington is incredibly steep, it's short enough to walk, unlike if you were to bail out on the long Hopton Via Gella slog at the other end of Route 547.
For those sensible enough not to risk wet feet or worse, there's a handy bridge next to the ford. Yet most of NCN 547 has been a victim of Sustrans' cull of unsuitable routes, which is a shame, and hopefully the necessary improvements can be made to re-include it. Having signposts on the ground for suggested cycle routes like this makes a big difference, and is something Derbyshire and the National Park Authority should look at doing much more of, if they're to coax more people to explore the Peak by bike, rather than look at it from behind a car window.
22. Maynestone Road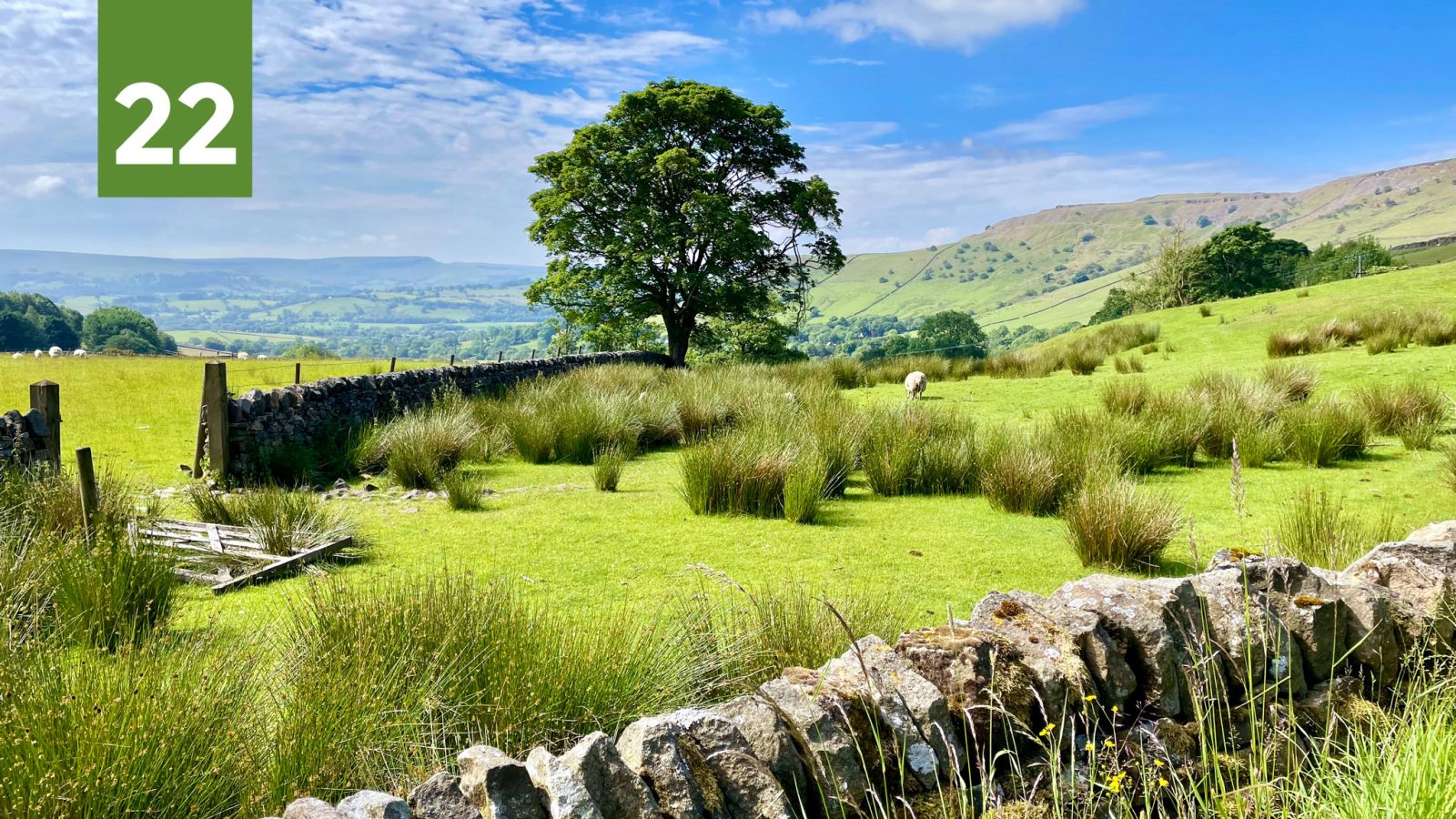 Whenever I'm doing a bit of High Peak Strava snooping — that is, clicking through to see what rides other people have made from a chosen segment — there always seems to be a familiar element: Maynestone Road. Like bees to a blackberry bush, people on all kinds of bikes head to this quiet lane creeping up out of Chinley for its dramatic views of the old Cracken Edge quarry and the stunning summit of Peep-O-Day above Hayfield.
Perhaps it's just the Strava pros seeking out a "category 4" climb (me, I still haven't bothered to check what that means), but I was surprised to find far more choose to climb Maynestone than descend it. Sure, it makes for a gentler climb than the never-ending ramp of Highgate Road coming up the other side, but with your back to the best views (including Combs Moss and towards the White Peak) it feels like a waste of a long, gradual, tumbling descent. Each to their own, of course.
Either way, below the precipitous gritstone bulge known as "Big Stone" is the home of Big Stone Beer, whose bottles are sold at the Chinley Cheese shop in the village, just opposite a couple of new cycle stands. But if you're not ready to head home with your rewards from the Chinley Churner just yet, I'm now working on a brand new page for Longer Combined Rides, showing how to combine some of these routes together for more miles (and in this case, more burn beyond the Churn).
Thanks to @GiveMeSpace3 for suggesting this one.
Enjoyed this? Found a useful tip?
If you'd like to support my work and the cost of keeping the Peaks & Puddles website online, you can buy me a coffee or get route downloads from £1 — it all helps to keep the wheels turning.
I've plans for at least another ten new cycle route guides this year, including big routes like the High Peak Trail, which take a long time to condense into a guide, and brand new, original rides, taking many hours of research, writing and photo-gathering.