Doing little to offset Manchester Airport's impact on the landscape of Ringway, this jumbled route of off-road shared cycle paths and quieter lanes takes you through dystopian runway tunnels and along the green parkways of Wythenshawe in a thoroughly flawed but perhaps oddly fun circular loop.
Opened in 1938, Manchester City Council chose this area as the site of its new Ringway Airport to supersede the small Barton Aerodrome, despite Ringway at that time being a rural village parish firmly within neighbouring Cheshire. Just a year later with the outbreak of the Second World War, the new airfield was swiftly turned into the RAF Ringway base, which trained over 60,000 paratroopers, parachuting over nearby Tatton Park.
Several decades of enormous expansion followed as the airport and its ancillary facilities swallowed up more green countryside. This finally included its own railway station in 1993, while from 1997 the fight began to build a second runway. Campaigners infamously tunnelled under the project site in protest, but the runway opened in 2001. It had required old local roads to be severed in two, the A538 to be diverted into tunnels (used in this loop) and entire farms erased from the landscape.
The airport is unusual in that it remains majority owned by its local authorities, Manchester holding the largest share and the other nine Greater Manchester boroughs splitting a similar amount. In an age of climate emergency declarations, this raises some interesting conflicts of interest — not just for noise and air pollution from planes in the sky but transport on the ground, too.
A major current project, following the introduction of Metrolink tram services, is Airport City Manchester, a new commercial centre of offices, manufacturing and leisure. A High Speed 2 station is set to follow. And yet, the car remains king for travel to and around the site, with acre after acre of land devoted to vast, depressing, tarmac airport parking lots around its fringe.
There's little recorded on how the Airport Orbital Cycleway came about, but it seems likely it was a sop created around the time of the second runway expansion, or soon after. The late 1990s finally saw a cycling resurgence and an attempt to at least include it in major schemes, but also some fantastically useless design practices.
This loop should be "required riding" for anyone wishing to work in cycle route design: to see how not to do it. Give way markings punctuate every junction (even where there's nothing to give way to), controlled crossings over busy main roads are sometimes entirely absent, shared paths appear to have no minimum width, frustrating barriers block the way, thin tarmac is rippled by tree roots.
Around Wythenshawe the route uses shared paths separate from traffic alongside its wide, post-war residential streets, before turning down country lanes beside the airport perimeter at Styal, veering across country and then returning via the unique experience of the tunnels under each runway. Miraculously, it remains a part of Sustrans' numbered network as Regional Cycle Network Route 85.
In places the Orbital Cycleway looks to be entirely abandoned as a concept and then in others given fresh new signage. What it really needs is a complete refresh, for Manchester and Cheshire East councils to look again at the entire route and bring it up to a consistent, modern standard — and link it better into the airport itself. With the endless expansion of the airport and surrounding business parks creating so much employment, it should be a useful route to work as much as a leisurely pootle for planespotters.
Lacklustre as it is though, it does have its uses for leisure. For residents of Wythenshawe, it can now provide a link into the A555 cycle route for an easy and remarkably quick way to head out east, not just to Stockport's suburbs but perhaps even the Peak District hills. It's also a free way to get to the popular Runway Visitor Park south of the airport, home to a preserved Concorde.
Meanwhile the eastern side of the loop provides an off-road link from the A555 down to another cycle path alongside the A538 Wilmslow Road, linking onwards to signposted quiet lane routes around Ashley or Mobberley, including the Cheshire Cycleway. See the Quarry Bank By Bike cycle route guide for a way to use it, briefly, to connect the A555 with that National Trust gem.
Otherwise, ridden on its own in its entirety, this grandly-titled carousel of chaos may just leave you feeling dizzy and deceived, and itching to get off.
Route map
The route stats featured here are automatically generated by Komoot. For the most accurate guide, please refer to the route details above, based on actual rides recorded by Strava.
Where to start
Being a circular — sorry, orbital — route, you can join from numerous places, but the route described here begins from the north-eastern corner of the loop at the junction of Simonsway and Styal Road. This is convenient for Heald Green railway station and much of the cycle network across Wythenshawe, as well as National Cycle Network Route 558 which cuts across the suburbs from Cheadle, Edgeley and Stockport.
Another obvious linking route is now the A555 Hazel Grove to Manchester Airport cycle route, which intersects shortly after, halfway down Styal Road. Meanwhile in the north western corner, NCN Route 85 links down from Northern Moor, Withington and West Didsbury.
By train: Manchester Airport railway station is inside the loop rather than along it, so Heald Green railway station provides a better point to join. Turn left out of the station onto Finney Lane which very quickly provides you with a shared path and a crossing to join the route on the western side of Styal Road.
By car: This loop is so well-connected it's surely unnecessary, but obviously avoid the acres of expensive airport car parking and try Wythenshawe Town Centre instead. If you're already visiting the Runway Visitor Park by car, why not cycle this loop to explore the area around the airport? (Otherwise, it has fairly expensive parking charges too, so cycling there is a great way to avoid them and get in for free.)
Shop and support
Bikes, accessories and gear to start your next adventure. Simply buying through these links is a totally free way to support the cost of keeping Peaks & Puddles online. See more here.
Things to note
With the vast majority of the route on shared pavements and cycleways this could be a good family-friendly route, but for 300 metres along Thorley Road it unfathomably, officially joins the fairly busy road before you turn left into Painswick Park. In truth, you can just continue cautiously along the pavement (most do) making it suitable for older kids, but as this becomes so narrow it's not officially recommended.
While the "cycleway" uses lots of roadside paths, these all force you to stop and give way at every side road, sometimes quite dangerously so. At the roundabout on the busy A538 near the tunnels at the southerly tip, there's no assistance to get across except an island. The junction of Ringway Road and Styal Road next to the petrol station is particularly terrible, with no crossing facility over two wide lanes. Elsewhere, some newer junctions do use toucan crossings.
From the gravel track alongside the airport perimeter, the route turns left, easily missed, onto a narrow, slightly bumpy bridleway which leads to a tight and narrow ramp down into the Bollin Valley. Many a rider has likely missed (or willingly ignored) this annoying diversion and continued alongside the airport only to find themselves at a locked gate where both paths emerge. For whatever reason, that more logical path sadly isn't the official route.
The off-road track noted above is slightly bumpy with some bits of coarse, loose stone on the surface and has (usually avoidable) puddles after wet weather. This isn't a loop for skinny road tyres but most standard bikes can tackle it.
There are two pairs of foot/cycle tunnels under the airport runway on either side of the A538, all partly barricaded by concrete blocks presumably due to security, meaning access for wider trailers and non-standard cycles might be difficult (as it is elsewhere). Approaching the A538, do make sure you cross at the roundabout first to use the left-hand tunnels: the path on the right does continue but then stops dead after the tunnels leaving you with no easy way to cross.
For numerous reasons of surface quality, width, barriers and gradient (at the Bollin Valley ramp), the route as a whole is not suitable for non-standard cycles.
Found this guide helpful?
Please consider chipping in the price of a coffee to help pay the bills and support my work. It only takes a few seconds and you'll get access to exclusive supporter-only pages in return.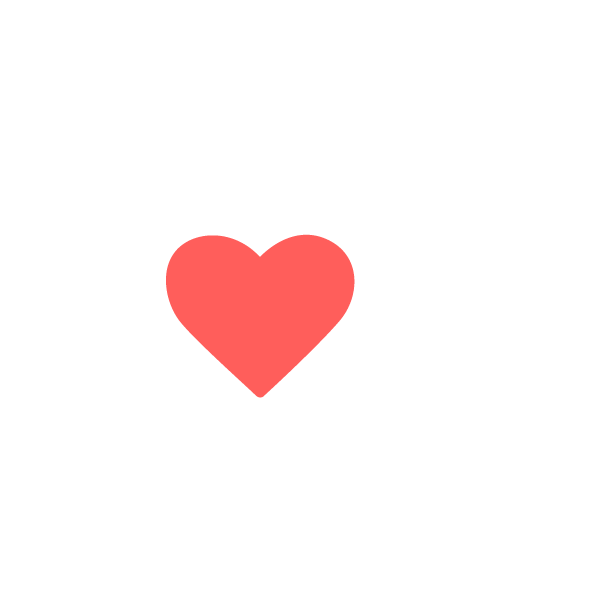 Buy me a coffee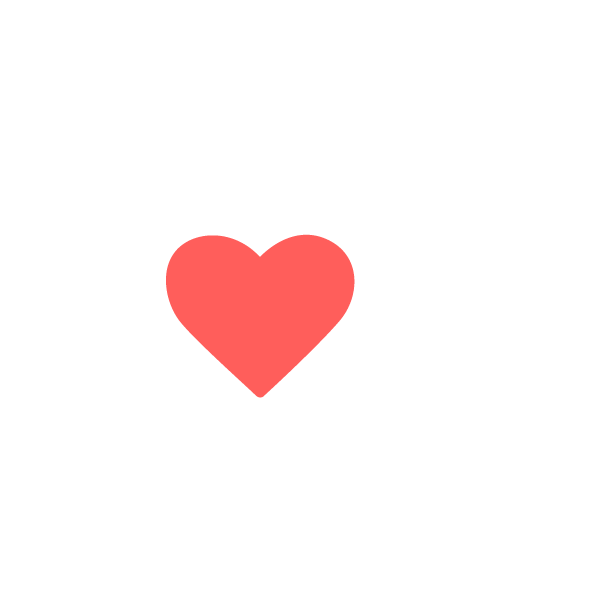 Buy route downloads
Route description
From the corner of Simonsway and the B5166 Styal Road at the north-easterly edge of the loop, continue south on the shared foot/cycleway, on the west side of Styal Road. Several small access roads are passed up to the junction of Ringway Road, where there is inexplicably no crossing facility — it may be best to dismount, taking extreme caution. At the entrance to the petrol station the route gives way again.
At the large traffic light crossroads of Styal Road and the newer A555, provision is entirely different with a multi-stage toucan crossing allowing the route to continue directly over. Opened in 2018 to link the south eastern quadrant of Stockport and Greater Manchester with the airport (including by bike), the A555 here spans the triangular junction of the airport's main rail link on a huge new concrete box. Directly after the junction, take care again crossing the entrance to the Jet Parks airport parking and continue ahead on the residential lay-by and shared pavement.
At the junction of Moss Lane, the route turns right to join this minor road. Take care to watch for turning and approaching vehicles. Though largely quiet, this lane lined with large houses and tall hedgerows does see some airport-related traffic. Soon after an s-bend, Manchester Airport's grassy berm comes into view followed by a sudden expansive view right over the main runway to the terminal buildings, through a "crash gate".
Moss Lane now veers left, back in amongst trees and hedgerows. At a junction with a traditional Cheshire finger post sign and a redbrick barn ahead, turn right over cobbles into Altrincham Road. This rural lane on the edge of the National Trust's Styal Estate was severed by the construction of the runways, which it now meets head-on as the surface turns gravelly. The official route here is straight onto the bridleway signposted to the left, but this turns out to be a completely pointless diversion which it seems is ignored by almost everyone. Instead, continue ahead on the wide track which now runs directly alongside the airport's perimeter fence for 600 metres (0.4 miles).
Soon, a diversion really is required. Turn left up a small incline and through a bridleway gate, onto a narrow path behind the trees. This suddenly drops down a fairly steep double-back ramp into the Bollin Valley and continues, still unreasonably narrow, across scrubland to another gate. Here the route continues by joining the shared pavement opposite (if you can, the kerb is often blocked by parked cars) and following it downhill to a large roundabout.
At the A538 Wilmslow Road roundabout, keep left on the pavement then cross directly over each arm, taking care and patience as there's no crossing except dropped kerbs. Safely across, turn right and continue on the segregated cycleway alongside this ferocious road. Soon, the twin airport tunnels are encountered. After negotiating the narrowed entrance, take care inside for litter and debris as you fly along inside this odd dystopian world, where the noise of the road and perhaps the odd jet above creates the most ungodly, yet certainly unique, atmosphere for cycling. There's a brief respite between the two tunnels before the route disappears again under the original runway, the tunnel noticeably older and with an unhelpful raised kerb for the rarely used footway side.
Emerging back into daylight, continue ahead and take care crossing the junction of Mill Lane for fast-turning traffic from all angles. Ahead, the supposedly shared path narrows and then narrows some more, almost lost amongst vegetation before it re-emerges into a recently developed area of the airport's freight logistics park. At the large junction beside a petrol station, cross over the first half of the junction then turn right to cross the main A538. The shared foot/cycleway now continues on its right-hand side, well signposted.
Cross the junction of Sunbank Lane then turn right, using a diagonal slip path to join this quieter lane. Ahead are two of the few remaining remnants of Ringway village, lost amongst the airport's unabated expansion. Ringway Chapel on the right closed in the 1970s, was converted to office space but later re-opened as a place of worship. The Romper pub is where the route turns left, down a now dead-end and somewhat ragged lane to meet the main road again through overgrown vegetation. (For a diversion to the Runway Visitor Park, turn right at the pub and follow Wilmslow Old Road.)
At the major roundabout, turn right to follow the shared pavement alongside Runger Lane. Cross the junction of Avro Way using the lengthy doubled-back path. The pavement becomes ever-narrower compared to modern facilities and some distance along is dotted with terrible wooden posts, presumably to deter roadside parking but quite a hazard for cycling. At its north-westerly point, the road becomes Thorley Lane and crosses the Airport Spur of the M56 on a bridge. It seems the cycleway should officially join the road shortly before this, but with this road now far busier than when this was designated, and any markings firmly worn-off, most attempt to stay on the very narrow pavement.
Some 300 metres (0.2 miles) after the bridge, turn left into Painswick Park (from the pavement there is no dropped kerb nor crossing, of course). Follow the path around, then turn left at the lake to head north, staying within the park, until the exit onto Portway road. Cross straight over and join the path which veers left, in the grassed area between houses. This pleasant, wide and barrier-free path was built using Cycle City grant funding. At Cotefield Road, cross straight over again into Kirkup Gardens.
Hitting Simonsway the route turns right, but not before negotiating an obnoxious remaining kissing gate-type barrier. The onward route along the south side of Simonsway is easy to follow, passing a large academy and the beastly retail complex of Wythenshawe Town Centre, where it is joined by the Metrolink tram line to the airport to provide some additional interest. These shared paths are liable to be the busiest of the route, remain unnecessarily narrow in places and are particularly bumpy on old sections disrupted by tree routes.
Eventually, after passing Robinswood Road and Peel Hall tram stops, the loop is completed back to Styal Road.
Found this guide helpful?
Please consider chipping in the price of a coffee to help pay the bills and support my work. It only takes a few seconds and you'll get access to exclusive supporter-only pages in return.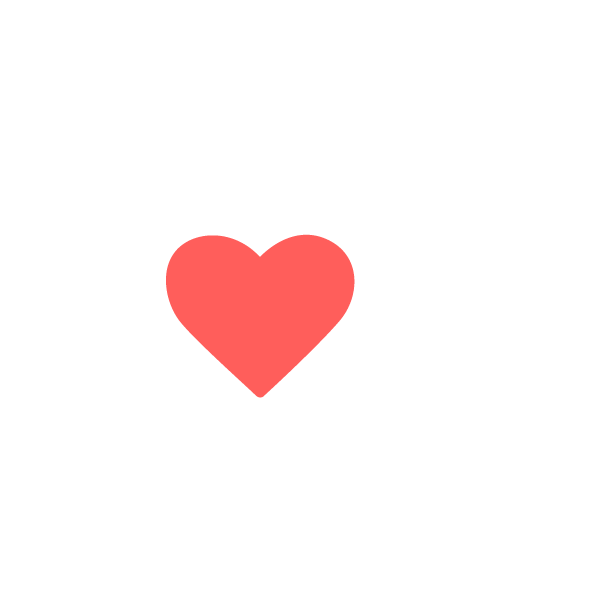 Buy me a coffee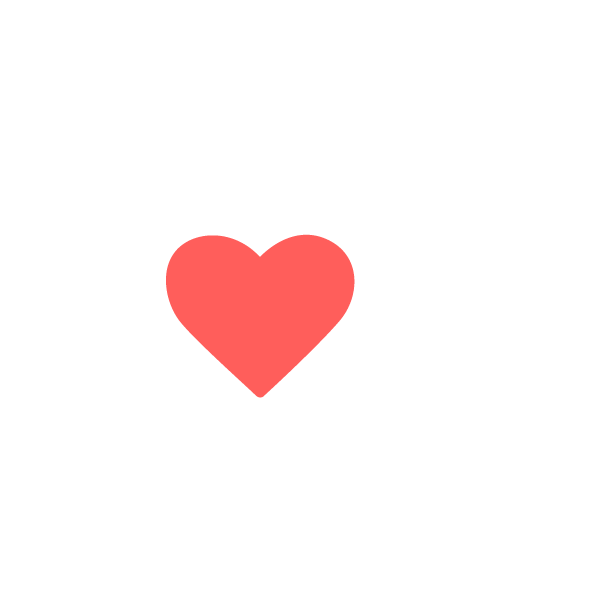 Buy route downloads
Gallery
Further reading
Useful links
Runway Visitor Park
Website for the aircraft viewing park just off this route, home to a preserved Concorde. Admission to the park is free for visitors arriving by cycle.
Please note: While great care and attention has been put into gathering these routes, ensuring details are accurate and determining their suitability, all information should be used as a guide only and is not a replacement for using your own judgement or research when setting out on new adventures. Peaks & Puddles cannot be held responsible for any problems you may encounter.
Always ensure your equipment is safe for use, that you are well prepared carrying everything necessary including access to a good map. Follow the Highway Code and the Countryside Code at all times, respect the landscape and the wildlife and people you encounter. But most importantly, have fun!