Crest awe-inspiring Peak District summits and descend beautiful quiet lanes on a mountainous ride of climbing endurance around Cheshire's wilder side. Ticking off the Blaze Hill and Lamaload climbs of the Cheshire Cycleway, a diversion out from the isolated Wildboarclough to Wincle rewards with stunning ridge views.
Route details
Distance 23.6 miles (38 km)
Elevation gain 2993 ft (912 m)
Time allow 3 hours
Difficulty Very Challenging
Terrain Lanes
Suited to Gravel Bike Hybrid Bike Road Bike
Suitability notes Other Bikes: route is accessible to all however, being fully on-road with long climbs, may not be best-suited to other types. Non-Standard Cycles: technically accessible, though steep climbs and very narrow lanes may prove tricky.
Attributes Accessible by train, Car parking, Circular loop, Ideal for electric bikes, Moors, National Cycle Network, Pocket Guide available, Pubs and cafés, Reservoirs, Rural heritage, Steep climbs, Towns and villages, Views of hills and peaks, Views of open countryside, Views of towns and cities, Woodlands and forests
As a county known more for its flat plains and rolling fields, discovering Cheshire's exceptional corner of the Peak District can come as a surprise. With little build-up or preparation, the ground suddenly soars upwards into a fantastically hilly, dramatically undulating landscape.
Despite having the smallest share of the National Park against Derbyshire, Staffordshire and Yorkshire, the county more famous for its cheese, salt and silk can offer everything from reservoirs and ridges to forests and mountain-like summits. One of the most famous is Shutlingsloe, its pointed top (well, from some angles) earning it the nickname "the Cheshire Matterhorn".
While few around these parts test their lungs by yodelling, they certainly do instead by pedalling up and around these arduous — but incredibly rewarding — hills. One of the most popular routes has been signposted for some time as part of the "Cheshire Cycleway", a 282 km (176 mile) circular loop of the county boundary.
Rather than head into the silk town of Macclesfield itself at its eastern end, the route instead loops widely around its more rural fringes, on (mostly) gloriously quiet and scenic lanes. Numbered as Regional Route 70, this was even part of the National Cycle Network until, in 2020, Sustrans decided to cut routes which didn't meet a new family-friendly, accessible criteria.
One look at the eastern half of the Macclesfield loop and it's remarkable they ever considered it in the first place. Blaze Hill is as savage as the name suggests, leading you sweating and gasping from Bollington up into the Peak District. High above Rainow, the wide views and empty lanes are an absolute delight, until you hit the 20% climb up from Lamaload Reservoir.
Onwards, conveniently straight across the busy and notorious Cat and Fiddle road, it drops into the wondrous valley of Wildboarclough (apparently pronounced "Wil-ber-cluf", it turns out). With almost the feel of a miniature Lake District pass, the lane here weaves across a picturesque stream in the wooded shadow of Shutlingsloe itself.
There, this route leaves the Cheshire Cycleway and charts its own course home. Veering south to Wincle, so nearly in Staffordshire, it then loops back along an undiscovered lane and over a joyously long ridge to Macclesfield Forest and Langley, with views that feel like you're on top of the world. Or at least, Cheshire.
Not done yet, a final tough climb beside Tegg's Nose leads to a network of nearly deserted lanes, just as deserving as those on the numbered route for cyclists' attention, cutting neatly back to base camp (and at least one pub) at Kerridge.
Route map
The route stats featured here are automatically generated by Komoot. For the most accurate guide, please refer to the route details above, based on actual rides recorded by Strava.
Where to start
Looping out from Clarke Lane just south of Bollington, the route starts right above Middlewood Way, a largely flat and well-surfaced, ten-mile, traffic-free railway trail which provides an easy link from Marple in Stockport, Poynton and Macclesfield itself.
The exit up onto Clarke Lane is one of the few on the trail accessible via a ramp rather than steps, although you may still need to dismount. The trail south of here, out of Macclesfield, is all tarmac surfaced. Approaching from the north, there's a frustrating wooden ramp leaving Bollington, so it might be easier to join or end this route via Grimshaw Lane instead.
Using Middlewood Way to link into the route from the centre of Macclesfield would make this a 43.5 km (27 mile) round trip, while from its Marple end at Rose Hill it makes for a hearty 59.1 km (36.7 mile) ride.
The western side of the signposted Cheshire Cycleway Route 70 loop around Macclesfield also provides reasonable links in from Prestbury, Alderley Edge and further afield in Cheshire, using mostly quiet lanes.
By train: From Macclesfield railway station on the West Coast mainline, turn right out of the station then left onto Gas Road and follow Middlewood Way out of the town. Further north, Middlewood railway station on the Buxton to Manchester line is another good link being right below the trail (steps required).
By car: There's just enough space to park, considerately, on the roadside at the start on Clarke Lane, otherwise consider the free Pool Bank car park in the centre of Bollington.
Things to note
"Mountains" might be overblowing it a bit, but the climbs in this route are serious and strenuous, beginning with Blaze Hill out of Bollington which climbs around 230 metres (750 ft) over 2.9 km (2.8 miles), making it a category 3 climb on Strava's scale. It starts as an unrelenting ramp but does give in a bit after about a kilometre, before climbing again to meet the B5470 — another moment of respite before the final push up Pike Road.
Most fearsome of all perhaps is the shorter climb out from Lamaload Reservoir, beginning with a maximum gradient of 20% (!), narrower and sometimes with loose gravel from potholes.
Watch the road surface through Wildboarclough, too, and in fact throughout these minor Cheshire lanes, for potholes which seem particularly prevalent in these parts.
Descending steeply from Higher Sutton into Macclesfield Forest, do keep a steady grip on the brakes, as there are both tight bends and often pedestrians and horse riders ahead on this narrow quiet lane.
Non-standard cycles could theoretically complete this loop, since it's entirely on roads, assuming they and their riders are capable of the absolutely ferocious climbs, though the narrowness of some of the lanes could also make passing other vehicles very difficult, and the lane through Wincle Grange has cattle grids and a muddy centre strip.
When this route was first published, the return to Kerridge Hill had to take an awkward diversion to avoid a road closure on Lidgetts Lane. This has now (finally!) re-opened.
Found this guide helpful?
Please consider chipping in the price of a coffee to help pay the bills and support my work, ensuring this page remains here and free to access for everyone. It only takes a few seconds.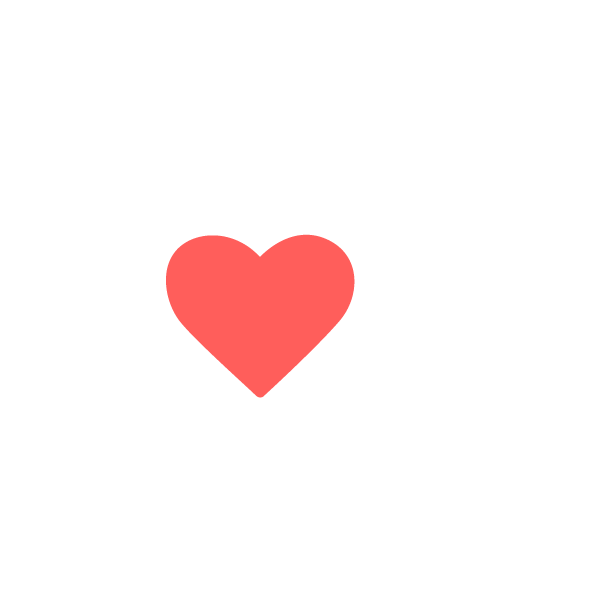 Buy me a coffee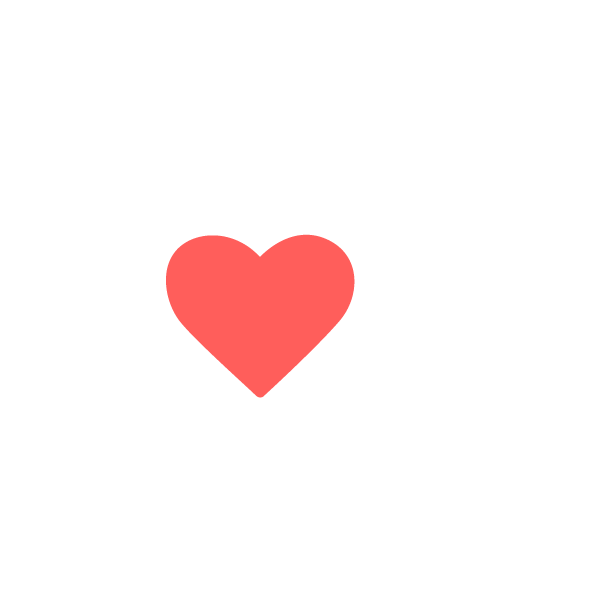 Buy route downloads
Route description
From the bridge over Middlewood Way on Clarke Lane, head east towards the ridge gently rising in the distance. The Macclesfield Canal is soon crossed on one of its famous "roving" bridges with a view opening out across fields to Kerridge. The road soon turns sharply left becoming Oak Lane. It now ascends gradually at first and then steeply to the centre of the hamlet below a pub. Continue ahead, descending Jackson Lane, then turn right at the next sharp bend between old stone cottages onto Chancery Lane.
Descend to the right then follow the sharp left onto Lord Street with a wonderful view of Bollington's old town. A further steep downhill bend to the right follows, then a left onto Church Street. After passing a church on the left, turn right at the small roundabout ahead then immediately right again, past the bus stop, onto Ingersley Road, signposted for Rainow and the Cheshire Cycleway. Follow the road ahead and, as the stone cottages peter out at a pub, follow the road in a sharp left onto Smithy Brow.
This is now the start of the Blaze Hill climb, a solid ramp of a gradient rising ahead between stone walls. Climbing for around 230 metres (750 ft) over 2.9 km (2.8 miles), if it's any consolation the first kilometre may well be the worst. Passing a house and continuing mercilessly uphill, the climb just doesn't seem to want to give in. Eventually it levels out slightly at a gasping brow below the former quarries of Billinge Hill, with views ahead to Big Low and over Lima Clough to the White Nancy monument. Climbing again, a t-junction with the B5470 at Four Lane Ends marks the end of Blaze Hill proper, but the ascent effectively continues: turn right then immediately left onto Pike Road. A final long, straight climb up the moor side completes the challenge.
Rounding the summit of Pike Low, views open out back across Cheshire and ahead to Derbyshire. A series of more gently rolling lanes now lead across Rainow's tops. Descending to a junction, continue left onto Ewrin Lane, passing Blue Boar Farm and a red phone box, then climb again briefly to another summit. The long ridge to the left is made up of Cats Tor and Shining Tor, effectively the "back side" of Derbyshire's Goyt Valley. Dropping between stone walls, the road becomes a deep chute then approaches a junction at Nab End, almost an icon for Peak District cycling with its signpost pointing to classic climbs. (Continuing left leads to perhaps Cheshire's most well-known challenge, the hellish climb from Jenkin Chapel to Pym Chair — maybe one for another day.)
Turn right onto Hooleyhey Lane and descend moderately towards Lamaload Reservoir. Completed in 1964 to serve the Macclesfield area, this lesser-known reservoir holds almost 2 billion litres, supported by England's first concrete dam. The lane curves around the upper edge of the waters, through what was recently dense planted forest until recent felling works. From a low point, becoming Ankers Knowl Lane it then skews what seems like almost vertically upwards around an s-bend with an immediate gradient of almost 20%. Things quickly mellow out slightly only to push the limits again, just as you were recovering, past the farmhouse. A satisfying, gentler final push leads to the absolute highest point of the whole route at a crossroads with the A537 Buxton New Road.
Continue straight over the main "Cat and Fiddle" road (named for the pub at its summit, England's second-highest) onto Ankers Lane. With the peak of Shutlingsloe now calling, descend rapidly but brake and indicate in good time to turn right at the bottom, onto the unnamed lane to Wildboarclough. This beautiful, secluded road descends alongside Clough Brook for over 5 km (3 miles), criss-crossing it numerous times beside areas of woodland and open meadows as the side of Shutlingsloe towers above.
After negotiating a more undulating section where the road becomes Nabbs Road, follow the bend to the left signposted for Wincle (and now ignoring the blue Cheshire Cycleway sign). Still following Clough Brook, the lane almost dips its toes in the waters before gradually climbing up to meet the A54 at a crossroads. Continue straight across and pass the village sign for Wincle, reproducing a fantastic Charles Tunnicliffe work depicting its landscape. Tunnicliffe, a renowned wildlife artist, was born in Langley in 1901 and developed his art in this area of east Cheshire.
Uphill again, pass through Burnt Hill Farm and climb to another summit at Hill Top Farm, with views to the left now of the Roaches and Staffordshire's Dane Valley. Down a particularly steep descent, enter the tiny Wincle village. The obvious onward route would be right onto Barlow Hill, but this is a fair slog with some fast driving. Instead turn left up a small hill, enjoying further dramatic views of the darkly looming Roaches in the distance. Just beyond a 10% gradient sign, bear right onto a narrow lane, ascending quite gradually in a clockwise loop through Wincle Grange. This beautifully back-of-beyond farm track has cattle grids and gates, but these appear to be infilled and unused, giving a gorgeous cycling lane to soften the climb out of Wincle.
Eventually turning left onto Barlow Hill, the recognisable Sutton Common BT Tower comes into view, built in the 1960s from reinforced concrete (to survive nuclear war!). Meeting the A54, again, continue straight over to climb briefly over the summit of Brown Hill. Descending along the very edge of the Peak District hills with all of Cheshire and Greater Manchester to one side, the ridge over the next kilometre towards Sutton End feels like cycling along the backbone of England. Soon after passing the Hanging Gate pub perched on the hillside, turn right at a sharp bend onto another unnamed lane, which descends gracefully and then forcefully into Macclesfield Forest.
At a t-junction in the forest, turn left and Ridgegate Reservoir soon comes into view. Follow the road around to the left and alongside the reservoir towards the Leather's Smithy pub. Continue left onto Clarke Lane, descending again then flattening alongside Bottoms Reservoir (there are four in total here), flanked by Tegg's Nose behind. Drop again onto Main Road, entering Langley. Around halfway along the terrace of cottages is Tunnicliffe's birthplace, unmarked — no doubt he wouldn't have had to fight against people driving up to the forest just to get through this awkward stretch burdened by parked cars.
Follow the road to the right, then turn right after the next terrace onto Coalpit Lane. The final significant climb of the route, it rises for roughly 105 metres (345 ft) over exactly a kilometre from the young River Bollin. The now-signature super-steep twisted start quickly becomes more manageable, eventually leading up to Broadcar Road.
A series of ridges and brooks are now traversed on quiet lanes, criss-crossing busier roads. Dropping to a t-junction with Buxton Old Road, turn left then immediately right up the sharply-skewed bank of Back Eddisbury Road. Follow this to a junction with the much busier A537 Buxton New Road, crossing straight over (take care, poor visibility to the left) into a handy minor lane. At the next t-junction, turn left onto Cliff Lane, beautifully tree-lined. As this rises up onto Cliff Hill, turn right into Calrofold Lane.
Meeting the busy B5470 Rainow Road, wait for a good gap in traffic to turn right, making the short link to the first left turn for Lidgetts Lane before the main road descends. Lidgetts instead immediately climbs around a sharp left bend, snaking up the final summit of Kerridge Hill for an most impressive view over Cheshire and Manchester. As the lane begins descending, it joins Windmill Lane (take care, priorities aren't obvious), a wonderful wooded lane clinging to the side of the Saddle of Kerridge with more glimpses out across the Cheshire Plain. Scarred with several small quarries, it was long believed the ornate chimney (known as Clayton's Tower) on this ridge was ventilation for a mine shaft, but it now appears more likely to be a folly built simply to impress.
Descending strongly over the uneven road surface with Kerridge coming back into view, the road curves sharply left to drop back into the hamlet. At the t-junction beside the Bull's Head pub, turn left to return to the starting point — or make your own well-deserved diversion!
Gallery
More to explore
Cheshire Cycleway west of Macclesfield
For an extra challenge and some flatter miles in the saddle, this route can be connected with the western half of the signposted Regional Route 70 Macclesfield loop

, though this does mean missing out the enjoyable return via Tegg's Nose and Kerridge Hill. A separate

Cheshire Lanes of Macclesfield

cycle route guide covering the "other" half is coming soon.

Macclesfield Forest
Though mostly renowned for its excellent mountain biking, both Trentabank Road and Standing Stone Road which lead up, east through Macclesfield Forest are startlingly steep road climbs. They're easily connected by another lane at the top, if there's just not enough elevation gain for you here. The forest also has toilets and often a refreshment van of some kind — turn right at the t-junction in Stage 10.
Tegg's Nose
The route doesn't quite touch the tip of Tegg's Nose, the viewpoint and country park which is still quite a substantial climb up beyond the Coalpit Lane climb in Stage 11. Turn right at the end of Broadcar Lane, for the reward of yet more views — and tea rooms.
Please note: While great care and attention has been put into gathering these routes, ensuring details are accurate and determining their suitability, all information should be used as a guide only and is not a replacement for using your own judgement or research when setting out on new adventures. Peaks & Puddles cannot be held responsible for any problems you may encounter.
Always ensure your equipment is safe for use, that you are well prepared carrying everything necessary including access to a good map. Follow the Highway Code and the Countryside Code at all times, respect the landscape and the wildlife and people you encounter. But most importantly, have fun!