Three muscle-churning climbs on quiet single-track lanes with sensational views lead right the way around the dramatic Dark Peak summit of Chinley Churn and Cracken Edge, looping through New Mills, Hayfield and Chinley.
Route details
Starts at SJ 99976 85545 SK22 4AQ
Places Birch Vale, Chinley, Chinley Churn, Chinley Head, Derbyshire, Gowhole, Hayfield, High Peak, Lantern Pike, New Mills, Thornsett
In the long list of brilliant Peak District nomenclature, Chinley Churn is right up there for the way it so vividly evokes the hill's churned top, like a mound of soft butter. Its eastern ledge known as Cracken Edge, too, is exactly as you'd expect: a blistered sore where gritstone was once extracted from a quarry not just picking away at the face but tunnelling underground for the best roofing and paving materials, then transported painfully down its side. Today, most of the pain comes from people climbing up.
There's a good chance most visitors to the Peak District drive straight past Chinley Churn's textured green sides, on the A6 heading to better-known sights. Yet much life in the central High Peak revolves around its windswept 451 metre (1,479 ft) summit, literally: New Mills, Hayfield and Chinley form a ring right around it. Each has access to lanes, footpaths and bridleways strung across its sides, beloved by locals for their quietness and wildness so close to home. Let the crowds keep driving!
Even stringing a route around the Churn means serious hills, but serious pay-off too. And most importantly, it's possible to almost entirely avoid the unpleasant main A roads on each side. This route begins with the "back route" to Hayfield of Sitch Lane, which feels surely like a spelling mistake as its unforgiving ascent leads to a stunning view over the Sett Valley bound to leave you gasping.
On its eastern side, Chinley Head acts like a causeway from the wider hilly range known generally as Kinder Scout, allowing the boundaries of the National Park to spill outwards across its top at a spectacular point known as Peep-O-Day. Here a tiny eye-shaped window on the front of the farm house is said to catch the first glint of morning sun over Kinder. Truly one of the cycling highlights of the western Peak, this leads into a fabulously long 2.4 km (1.5 mile) descent below Cracken Edge.
But the key to this route is really Highgate Road, the single-track road which mercifully mirrors the completely un-cycle-friendly A624 climbing out of Hayfield. Well, almost — it frustratingly turns to meet the A-road 400 metres (a quarter of a mile) too soon for the summit, meaning there's a bit of a sprint to complete the link or a reasonable bridleway diversion, all detailed below.
Don't let this or the high elevation count put you off — in fact, if you just want to try the awesome Peep-O-Day for the first time, it's possible to skip a lot of climbing by simply following the Sett Valley Trail out to Hayfield and by taking a lower route back through Chinley. See the 'Other route options' for tips.
Route map
The route stats featured here are automatically generated by Komoot. For the most accurate guide, please refer to the route details above, based on actual rides recorded by Strava.
Where to start
The mapped route begins and ends on Market Street in the centre of New Mills. This allows a bit of a warm-up out through Thornsett before the serious hill climbing really kicks in.
If you're coming from the Upper Peak Forest Canal cycle route, leave opposite New Mills Marina and join the main Albion Road downhill to the traffic lights. Continue ahead over the bridge then turn left onto Hyde Bank Road. Follow this all the way along, via Dye House Lane, until it meets Spring Bank. Turn right to start part-way through Stage 1. At the end of the ride, instead of Stage 7, you could instead turn left at Marsh Lane to quickly re-join the canal at Furness Vale (steps required).
By train: New Mills Central railway station on the Manchester to Sheffield line is at the other end of Market Street. Climb Station Road then turn right onto Hague Bar Road and immediately left at the mini roundabout into the town. Chinley railway station is very close to the route too, though sees a more immediate hill climb.
By car: There are several car parks signposted in New Mills, all pay-and-display. The biggest is Torr Top Street. After unloading, walk your bike up the short one-way Rock Street opposite to join Market Street.
Things to note
The three key climbs on this route (Sitch Lane, Highgate Road, Over Hill Road) get progressively steeper. Highgate Road is the longest, while Sitch Lane for some reason seems to have the most traffic nipping up and down it. All are narrow when faced with a vehicle, likely even requiring you to stop if drivers don't bother to give way, but all provide incredibly rewarding views!
At the top of Highgate Road, the route has two options: join the fast and rather intimidating A624 Chapel Road for a 400 metre (quarter of a mile) sprint, or bounce over a bumpy bridleway which cuts the entire thing out. These are explained in detail in the 'Route description' below. If you're on anything even slightly hardier than a road bike, it's worth trying the bridleway option first. Really, it wouldn't take much for Derbyshire County Council to solve this obvious missing link one way or the other — do write to them if you feel the same.
Shop and support
Bikes, accessories and gear to start your next adventure. Simply buying through these links is a totally free way to support the cost of keeping Peaks & Puddles online. See more here.
Route description
From the centre of New Mills, head briefly uphill north on Market Street. Passing the Town Hall, the road peaks and becomes Spring Bank with a glorious vista opening up over the Sett Valley towards Kinder Scout ahead and Chinley Churn to the right. It soon drops down past larger gritstone houses then terraced cottages onto Bridge Street close beside the River Sett. Emerging around a couple of bends onto Batemill Road, the old-fashioned garage ahead adds to the wonderful back-of-beyond feeling. Ahead, the road climbs suddenly out of the valley floor into Thornsett, first passing the Printers Arms and then an old school house onto a wooded bank lined with houses.
Turn left into Sitch Lane, which from a distance looks narrow enough to be a private driveway as it branches immediately upwards. Twisting tightly past the entrance to Highwalls Farm, this leads into a stinging pedal-turner to the summit, with no let-up and little space for passing. When the reward unfolds, it's worth it: a beautiful panorama over the entire Sett Valley, from the Kinder plateau and even right back to the hills of Lyme Park behind you. A brilliant tumbling descent onto Swallow House Lane awaits, with Lantern Pike above to the left, and then all the way to the edge of Hayfield. The honeypot village is introduced in very unexpected style by suburban housing and the concrete flyover of its late 1970s bypass. Turn right onto Market Street and all is forgiven by the picture-postcard view of St Matthew's Church framed by the curves of Chinley Churn.
Follow the road right through the village, over the River Sett bridge and around to the left onto Church Street, where it rises uphill. At the top, turn left then stay right onto Highgate Road. The incredibly steep start between tightly-packed houses thankfully soon eases slightly, but there's still a full 1.2 km (three quarters of a mile) of climbing ahead. This is placated by the mountainous views which soon open up as you enter the National Park, particularly to Kinderlow End on the left and then again to Chinley Churn nearer the top. Here, the road narrows and steepens a bit just as you wish it wouldn't, making for a final push of "if it's clear, go for it". As the lane levels out, a choice of routes: briefly join the A624, turning left for a sprint to the absolute summit, or bounce over a slightly bumpy bridleway to cut it out entirely.
A624 Chapel Road option — Following Highgate Road to its conclusion, it turns to join the road we've been shadowing the whole way up. The A624 is fast and sometimes busy, but there can be reasonable gaps between cars if you're patient. Nevertheless, turning out left and continuing to climb can be intimidating, and to make things worse there's a right turn required right on the brow of the hill with poor forward visibility. This can at least perhaps be avoided by pulling onto the well-used verge and waiting to then cross when it is absolutely clear.
Bridleway below Mount Famine option — Ignore the first (very narrow) signposted bridle path and instead turn left just slightly further ahead, onto a wider track between the heather. The first short climb is perhaps the trickiest for bumpy stone but then, at its crest, the gentle bridleway stretches ahead in a truly awe-inspiring view to the foot of Mount Famine. The rather large lake of a puddle in the middle is (usually!) passable before it climbs again bumpily to a junction with the Pennine Bridleway. Turn right onto a smoother stone track which leads down gracefully to the A624. Here you can continue to avoid the road by turning left onto the firm verge, as many have obviously done before, until a dropped kerb where you can cross directly over.
Turning right into Maynestone Road by either method, be incredibly careful of vehicles approaching fast just below the brow of the hill. Known brilliantly as Peep-O-Day for the way it catches the first of the morning sun, this spot at the crux of the almost mountainous pass has perhaps one of the most dazzling views in the entire High Peak — and one of its most glorious descents for cycling right ahead. Round the corner and the single track lane just drops away, skirting down the side of Chinley Churn like a helter-skelter. Passing isolated houses and a patchwork of fields filled with sheep above Otter Brook, it's a simply joyous ride, the toil to find it immediately a distant memory. Below Cracken Edge and the craggy outcrop named "Big Stone" by locals, Eccles Pike comes into view straight ahead, the whipped peaks of the Upper Goyt Valley beyond. Sadly all good things come to an end, and one final gravity-driven hill between houses leads to a sharp bend to finish.
Emerging into Chinley, continue straight ahead past the war memorial onto Stubbins Lane. The Hope Valley railway line is on the left as the third and final major hill climb begins, this time right up over one side of Chinley Churn itself. As the houses trickle away, Chinley Park nature reserve is passed on the left and the lane veers right to become Over Hill Road. Named entirely appropriately, this intensely challenging hill takes you up (just part of!) the hill in one relentless vault with a gradient that at times seems almost impossible to overcome. Yet as the tall chute-like sides of the lane give way, the result is yet another breathtaking view — a veritable who's-who of hills in the western Peak District around Whaley Bridge, with the long, dark, peaty plateau of Combs Moss to the south particularly striking. Where the tarmac lane turns sharply, stop to savour it all before following the tarmac to the left, downhill, passing Laneside Farm, hands desperately squeezing the brakes.
Reaching a junction, turn right onto Dolly Lane. From here at Green Head, the gradual tumble back down the hillside continues with a very steep and narrow drop, with keen braking required down to a tight right-hand bend between more houses. Gentler rises and troughs continue until you descend down under a railway line at Gowhole. A sharp, blind, right bend is Dolly's final flourish before you drop again to Marsh Lane. Turn right onto this sometimes not particularly fun road, which offers up an unwelcome mini hill and often a few too many drivers obviously rat-running to avoid the A6. Railway fanatics can at least enjoy the view of New Mills South Junction signal box from the railway bridge at the top, before speed humps kick in for a more sedate rise back in to New Mills.
At the crossroads with the main A6015, continue carefully straight across onto Church Lane, passing the impressively large Grade II-listed St George's Church of 1829-30 and two schools. In typical New Mills fashion, the road then hurls itself suddenly down into the river valley. Turn right onto Hyde Bank Road and follow this all the way along, left over the bridge and then right onto Dye House Lane — this avoids the more direct but much more difficult climb up High Street. The next junction is Spring Bank, where the ride began. Turn left to climb gently back over into the town centre.
Other route options
Bridleway below Mount Famine — 11.2 miles (18 km), 1776 ft (541 m) — Near the end of Stage 3, on Highgate Road, there's a choice between a bumpy bridleway or a rather intimidating road, detailed in full in the 'Route description' above. If you can, take the bridleway for a much more leisurely finish.
Omitting Over Hill — 11.1 miles (17.9 km), 1485 ft (453 m) — If you've had enough wild hills by Stage 5, the very, very sharp climb up Stubbins Lane and Over Hill Road can be avoided by turning left at the end of Maynestone Road, over the railway line, and joining the B6062 through Chinley, which bends to the right shortly ahead. Follow this for 1.6 km (1 mile) until you pass under a railway bridge at Brierley Green, then turn right between the houses ahead onto Dolly Lane which has a gentler climb, rejoining at Stage 6.
Sett Valley starter — 10.8 miles (17.4 km), 1226 ft (374 m) — Stages 1 and 2 can be replaced entirely by following the more sedate (and certainly flatter!) Sett Valley Trail out of New Mills and right into the centre of Hayfield. In this case, you'll probably want to avoid the steep Over Hill Road too, making an almost 'Moderate' route.
These alternative routes are included as extra files in the GPX route download.
Found this guide helpful?
Please consider chipping in the price of a coffee to help pay the bills and support my work, ensuring this resource remains here and free to access for everyone. It only takes a minute.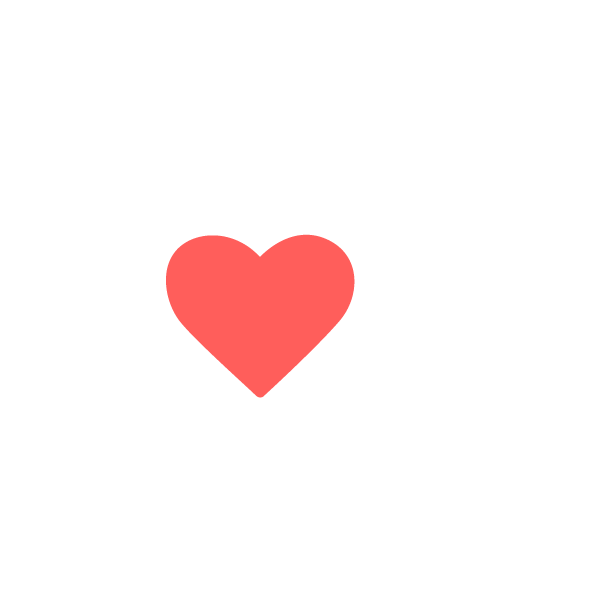 Buy me a coffee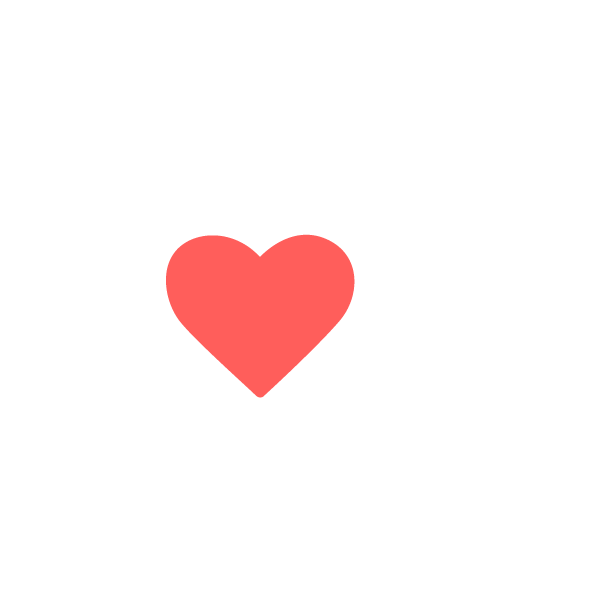 Buy route downloads
Gallery
Please note: While great care and attention has been put into gathering these routes, ensuring details are accurate and determining their suitability, all information should be used as a guide only and is not a replacement for using your own judgement or research when setting out on new adventures. Peaks & Puddles cannot be held responsible for any problems you may encounter.
Always ensure your equipment is safe for use, that you are well prepared carrying everything necessary including access to a good map. Follow the Highway Code and the Countryside Code at all times, respect the landscape and the wildlife and people you encounter. But most importantly, have fun!