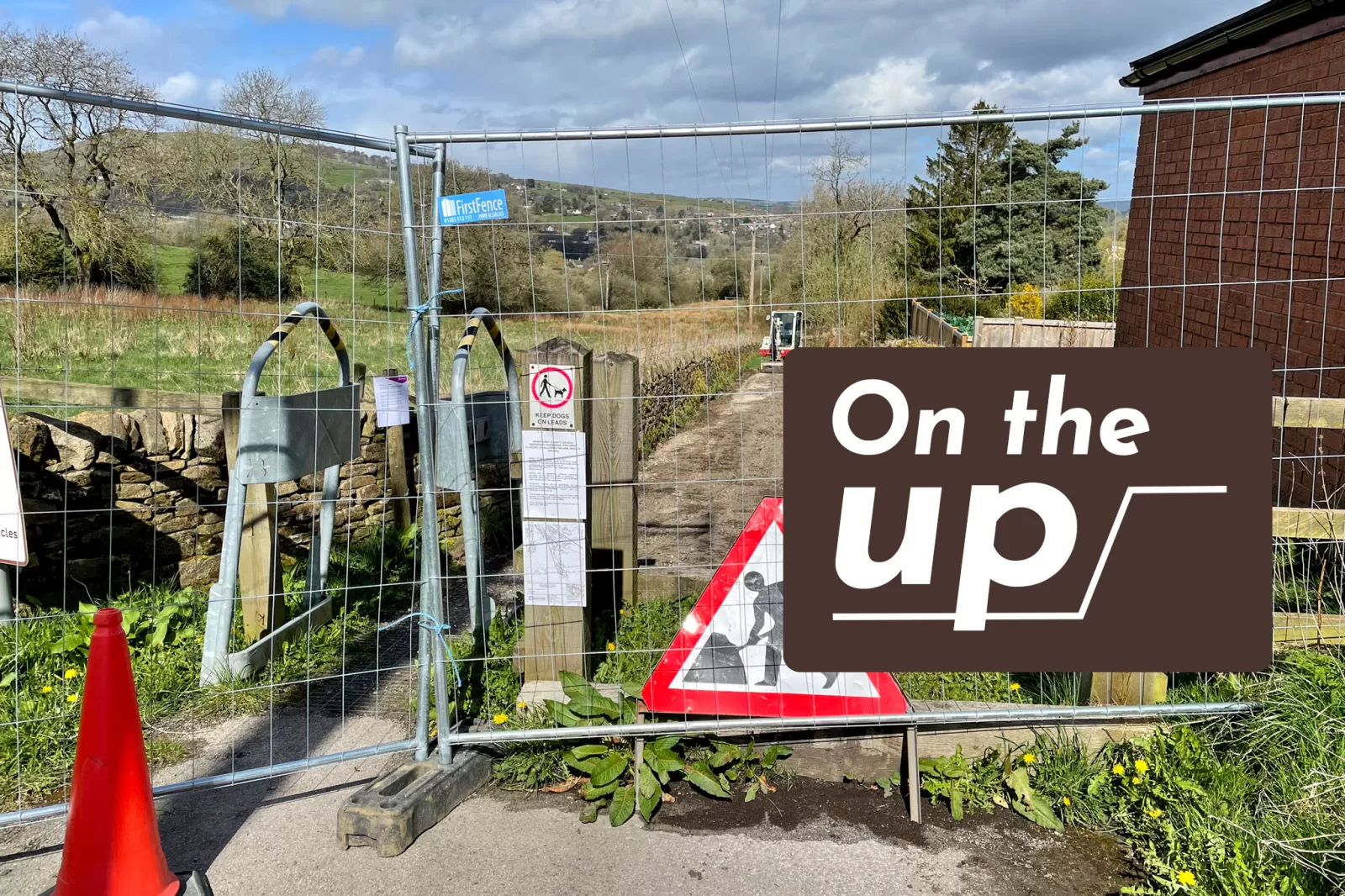 Work to rebuild the Shallcross Incline Greenway in Whaley Bridge has finally begun, more than three years after the already-poor surface was severely damaged in 2019's rain storms.
The path closed from early April for the rebuild to be completed, with a re-opening planned in June 2023.
First completed in early 2012 as a partnership between Whaley Bridge Town Council and Derbyshire County Council, the project officially opened up public access to the 600 metre former railway incline, which climbs from Horwich End to Shallcross.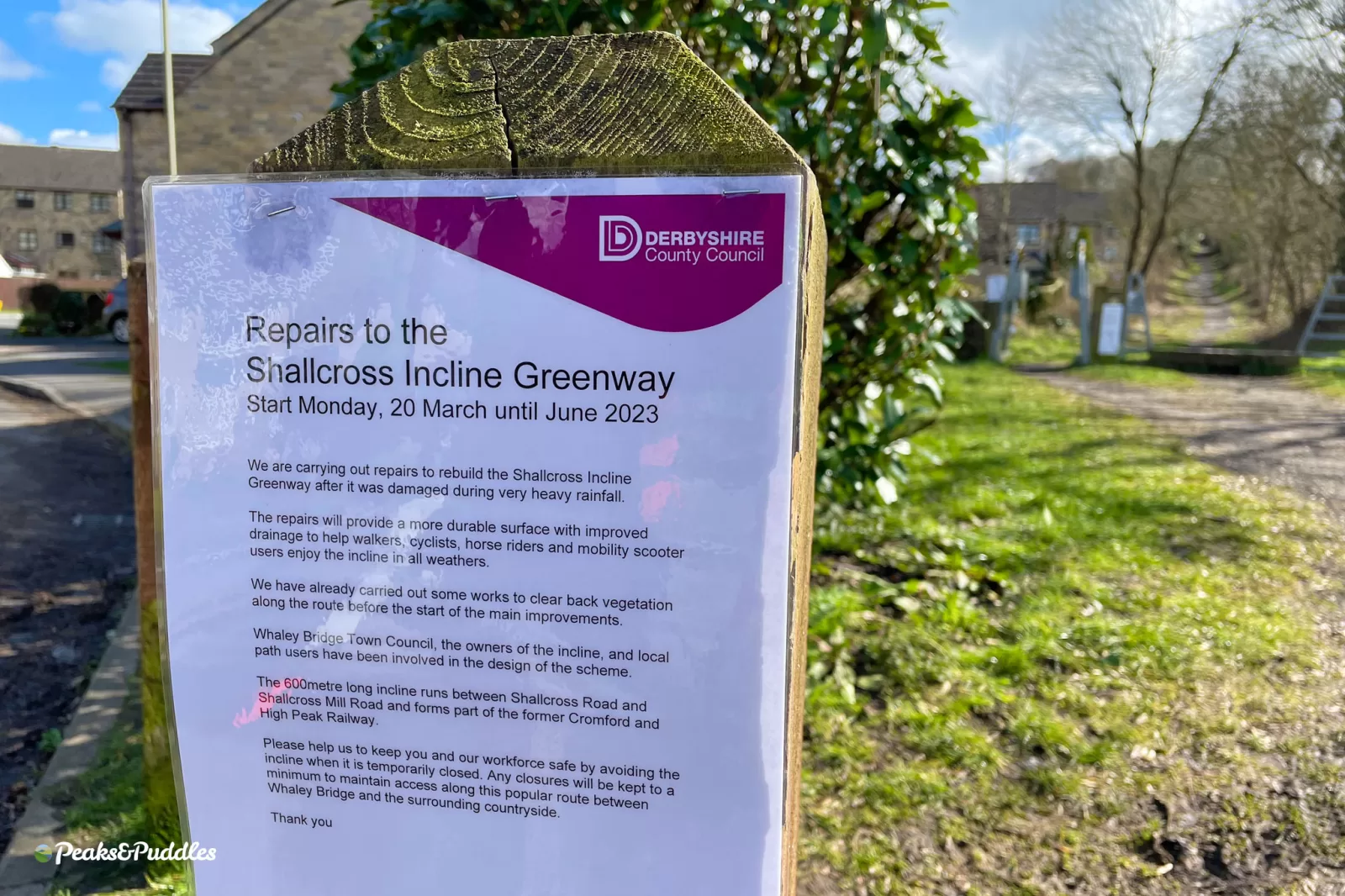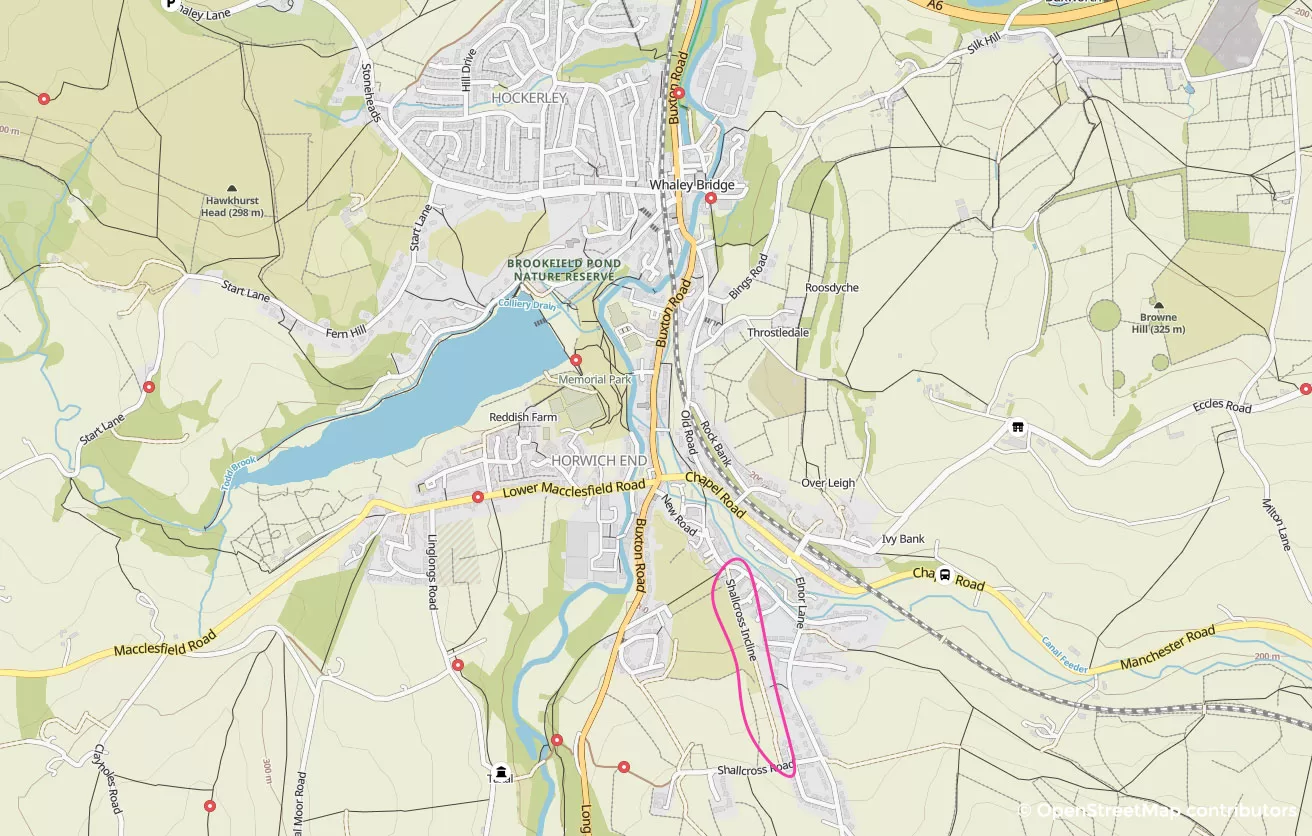 Allowing users to complete the roughly 1 in 10 gradient climb out towards the Upper Goyt Valley off-road, it's a useful piece of what is sadly still a largely incomplete link into the Peak District National Park.
Unfortunately, despite it being a consistent, long incline, the County Council chose to lay only compacted gravel on top of a basic limestone base, apparently without any significant drainage system. The surface began washing away in places almost immediately, with the loose surface and ruts making it anything but the accessible greenway it was meant to be. The 2019 storms behind the town's major Toddbrook Reservoir incident were just the final straw.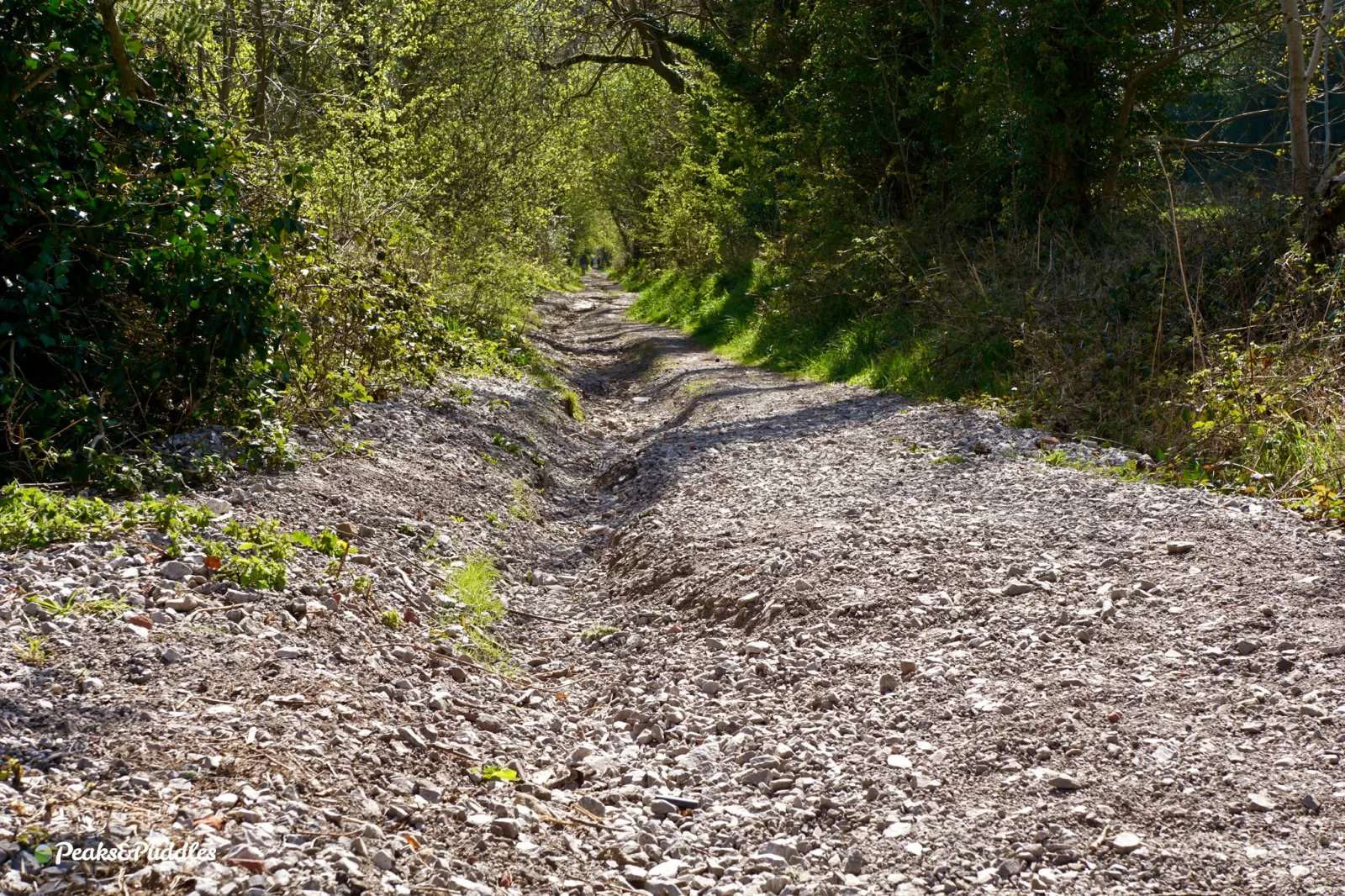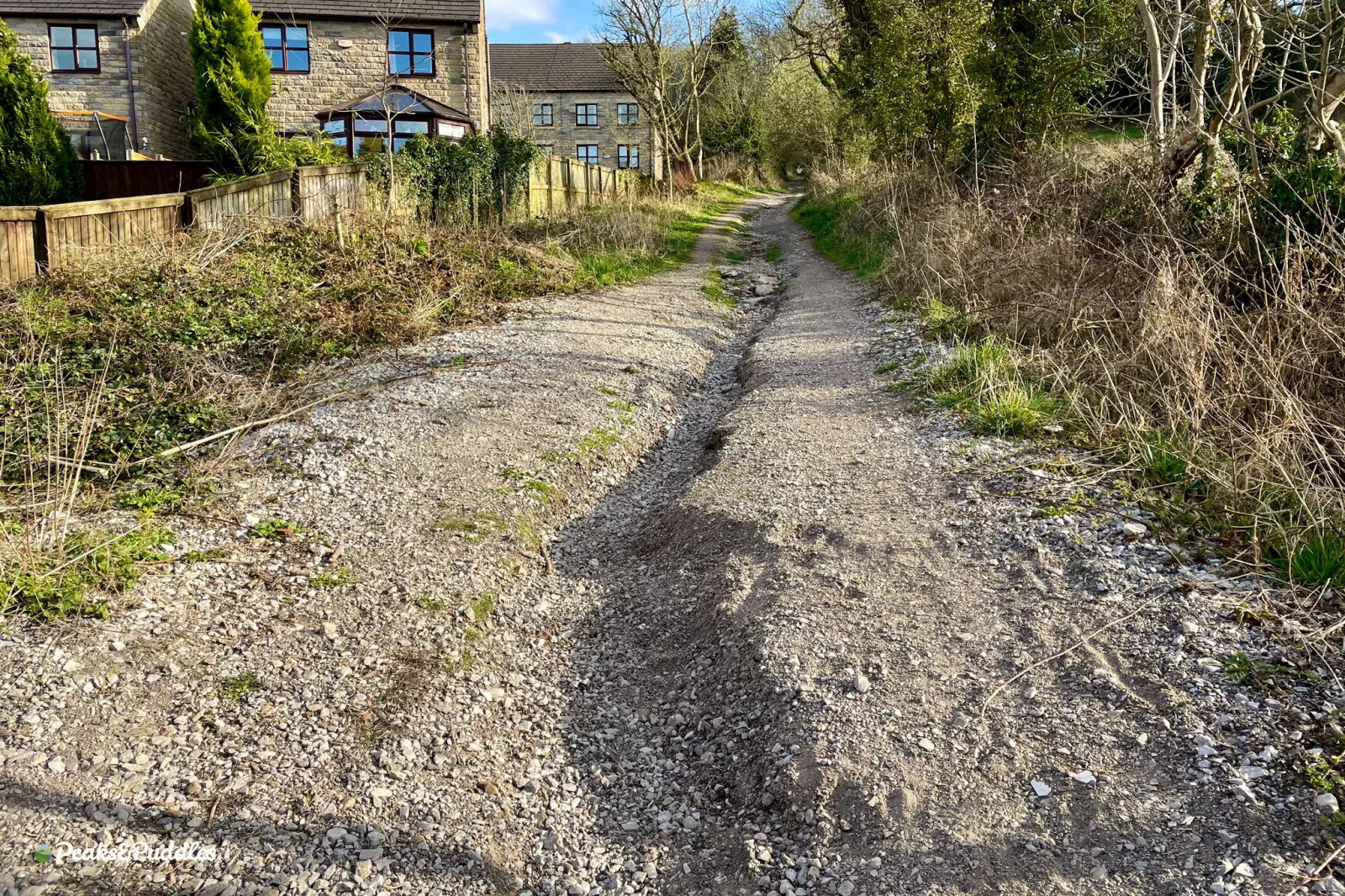 Luckily lessons have been learnt, and although there's no detailed information available anywhere publicly (as is too often the case with Derbyshire County Council), it sounds like not only will a proper drainage scheme of some kind now be put in place, but the final "more durable" surface will hopefully be a bonded material, likely Flexipave — the recycled, porous rubber surface which, though definitely not infallible, is grippier than tarmac and far more resilient than gravel.
This would be the first use of Flexipave anywhere in the High Peak district and, though I don't know the south of the county well enough to confirm, maybe even the first in Derbyshire?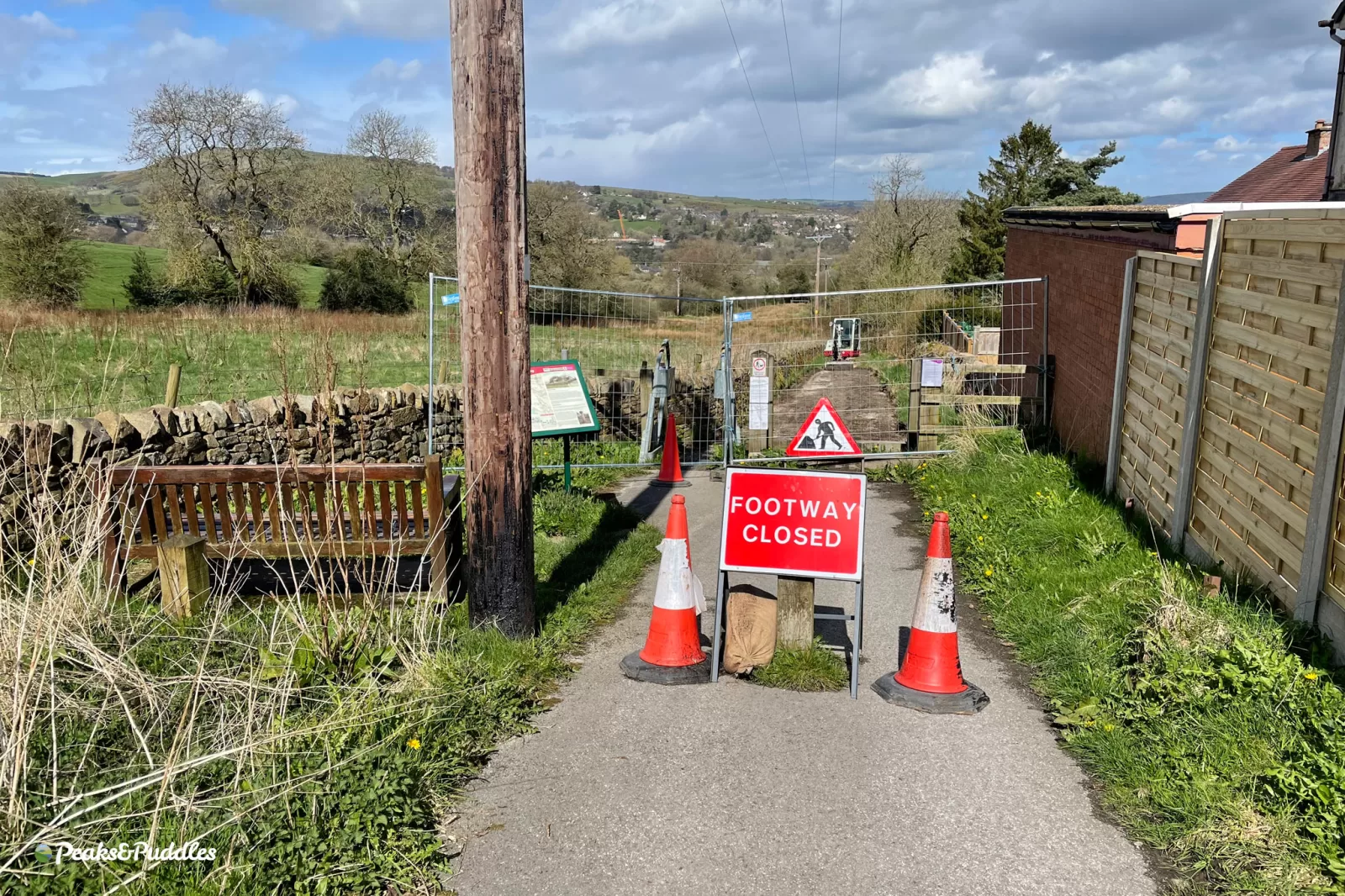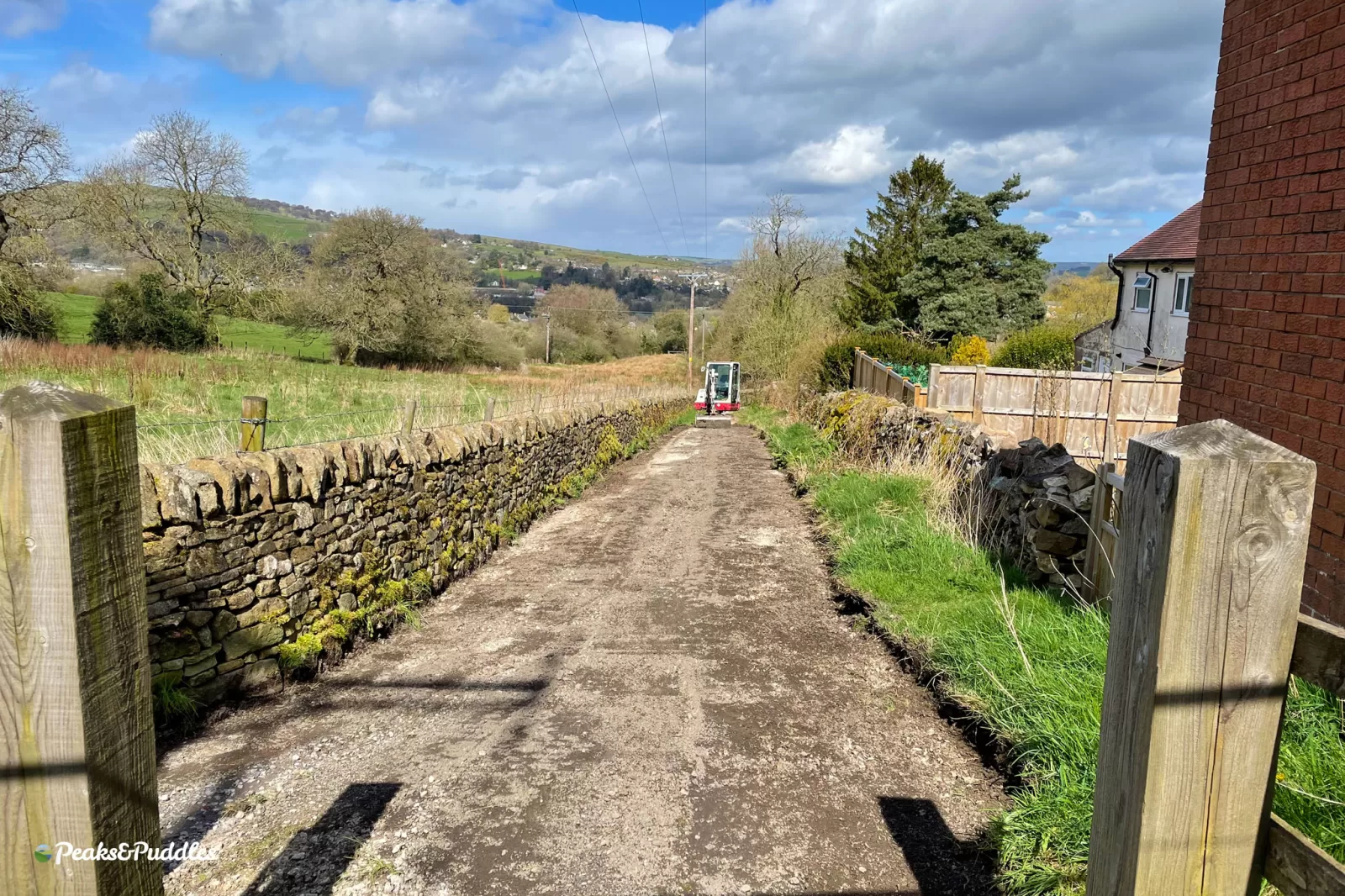 The route was originally cleared to 3 metres wide but with a surface of 2.4 metres (which rapidly narrowed). A 3 metre edge-to-edge surface would be a minimum standard now for a brand new path like this, but 2.5 metres could be acceptable if space is constrained and is most likely what we'll get.
'Access for All' at last?
I stumbled upon an original planning document for the incline, which claimed it would "provide new 'Access for All' facilities for disabled and less mobile users." Which is funny and/or depressing because, since opening, it's always had two awful K-frame barriers at either end for access.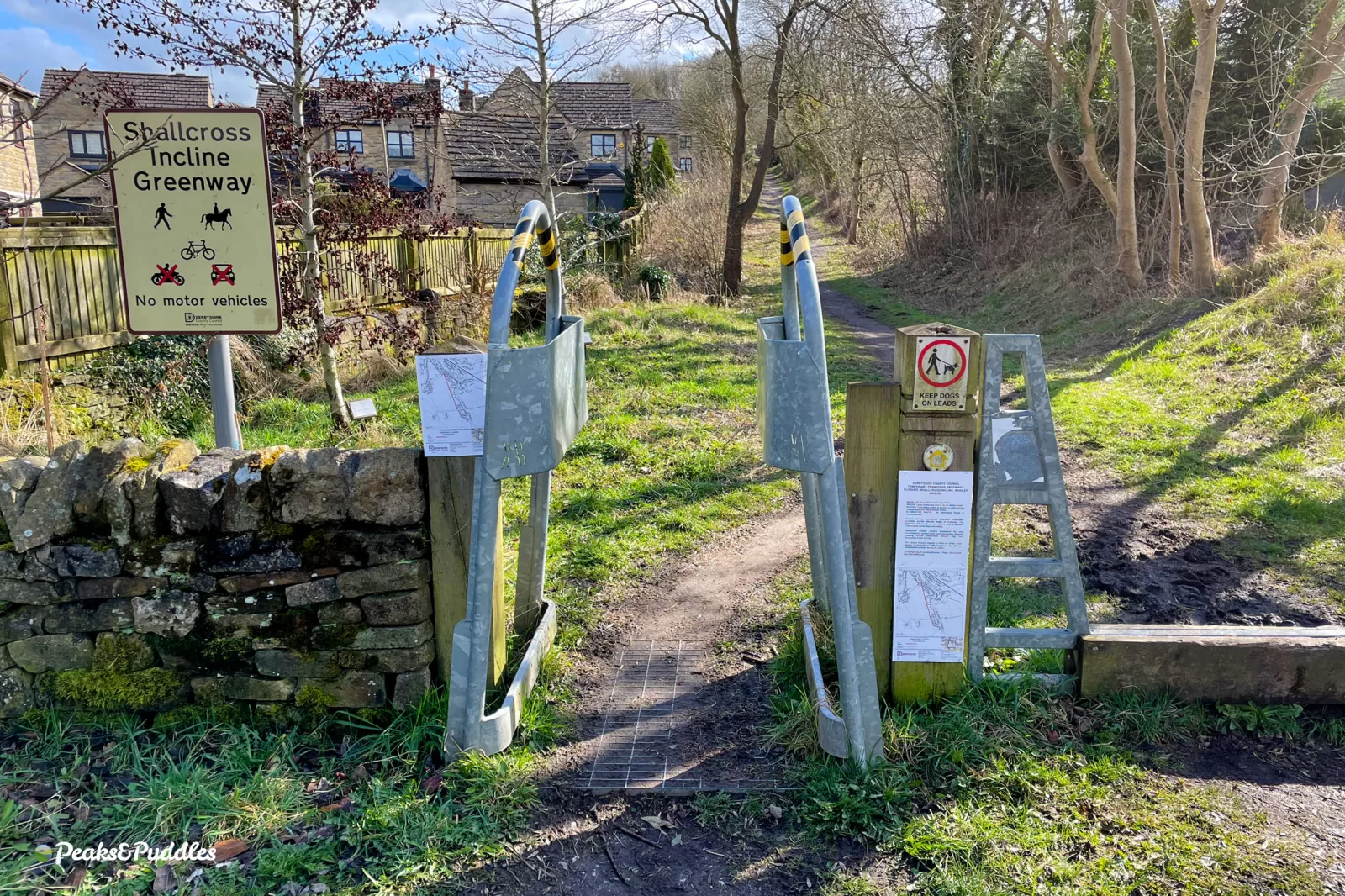 Besides definitely not being "Access for All", the barrier at the top is a particular bastard for all cycle users because it's within the incline, forcing users to stop and dismount or wiggle through on a steep hill — without even successfully reaching that hard-fought summit in one go.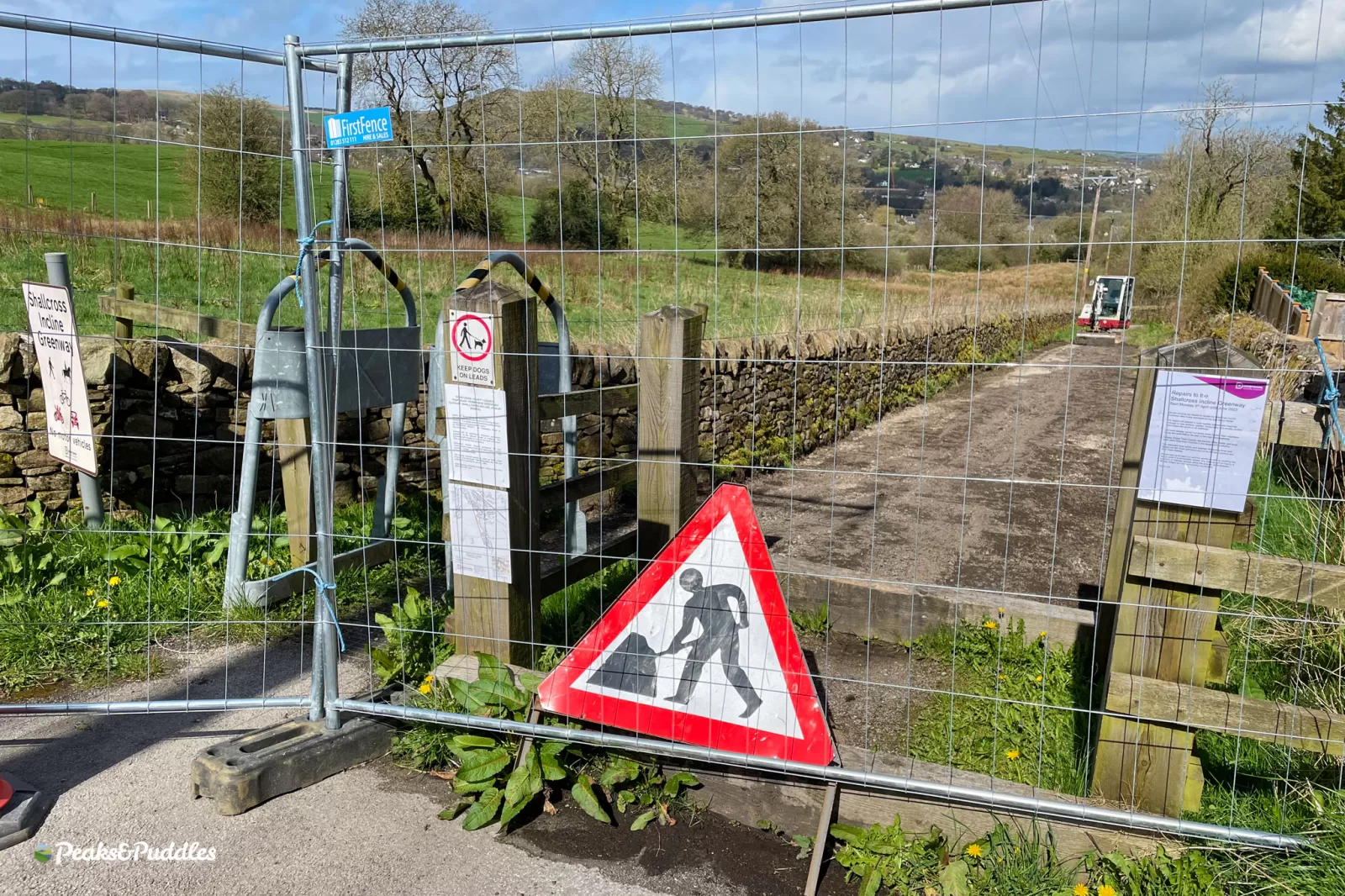 Responding to a Freedom of Information request about the barriers in 2020, Derbyshire County Council side-stepped the question of how they aligned with the Equality Act 2010, given they were installed in 2011/2012, but said they would review them.
It would be unforgivable not to permanently remove the barriers as part of this major upgrade, so hopefully the opportunity will be taken.
Update 5/05/23: I've had confirmation from local county councillor Ruth George that these barriers will be removed! Ruth has pushed for their removal and this is now agreed by Derbyshire County Council and Whaley Bridge Town Council. It's hoped, with public support, the Town Council will also agree to the removal of the K-frame barriers on the lower Whaley Incline.
When diverting last month for a final look at the deteriorated trail and what could be done for access, I was surprised to see totally appropriate "access controls" were already in place, in the form of sturdy wooden bollards both at top and bottom.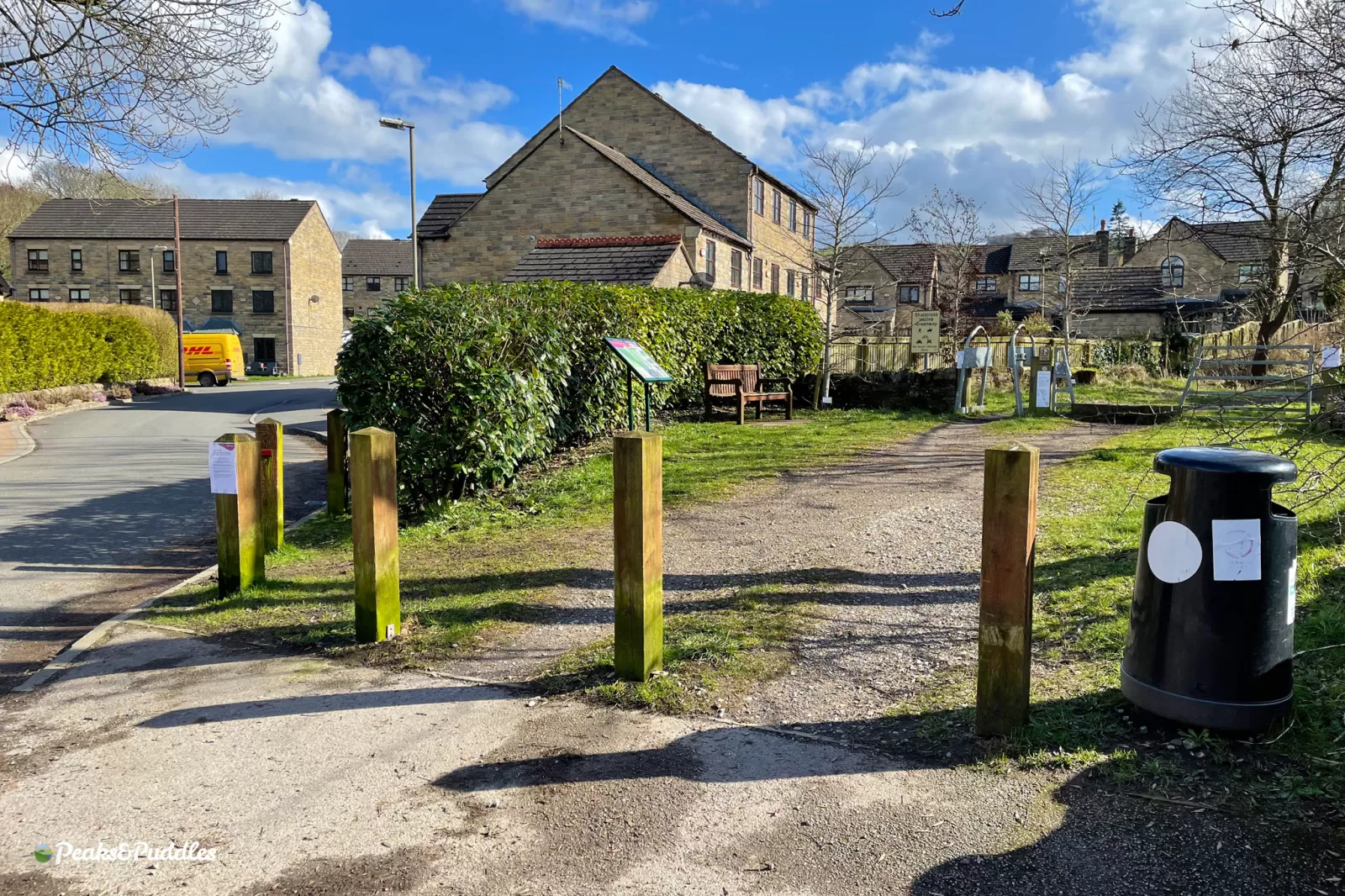 Just remove the K-frames and the metal horse frames completely; hey presto, you have compliant access controls… (any further control, as ever, has to be up to the police.)
Found this post helpful?
Please consider chipping in the price of a coffee to help pay the bills and support my work. It only takes a few seconds and you'll get access to exclusive supporter-only pages in return.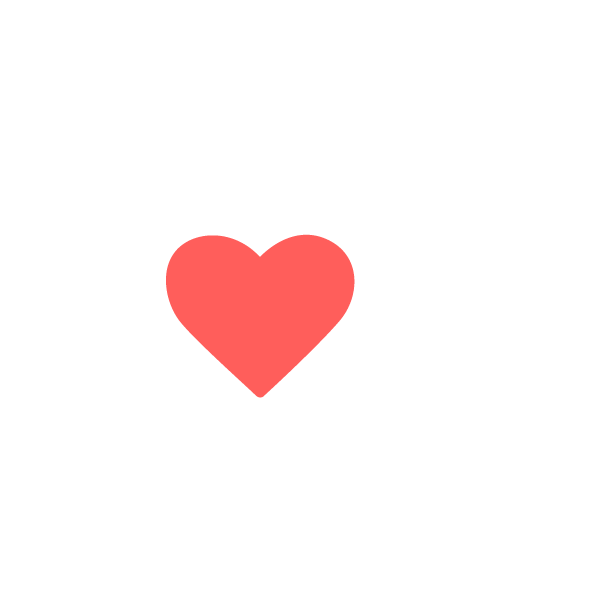 Buy me a coffee
The line across the Peak
The incline formed part of the exceptional Cromford and High Peak Railway, built to link the Peak Forest Canal with the Cromford Canal. Today the line south of Buxton forms the High Peak Trail, but most of the route within the actual High Peak is either off-limits, unsurfaced footpath or, even where it is rideable (like Fernilee Reservoir), not officially designated as a multi-user trail.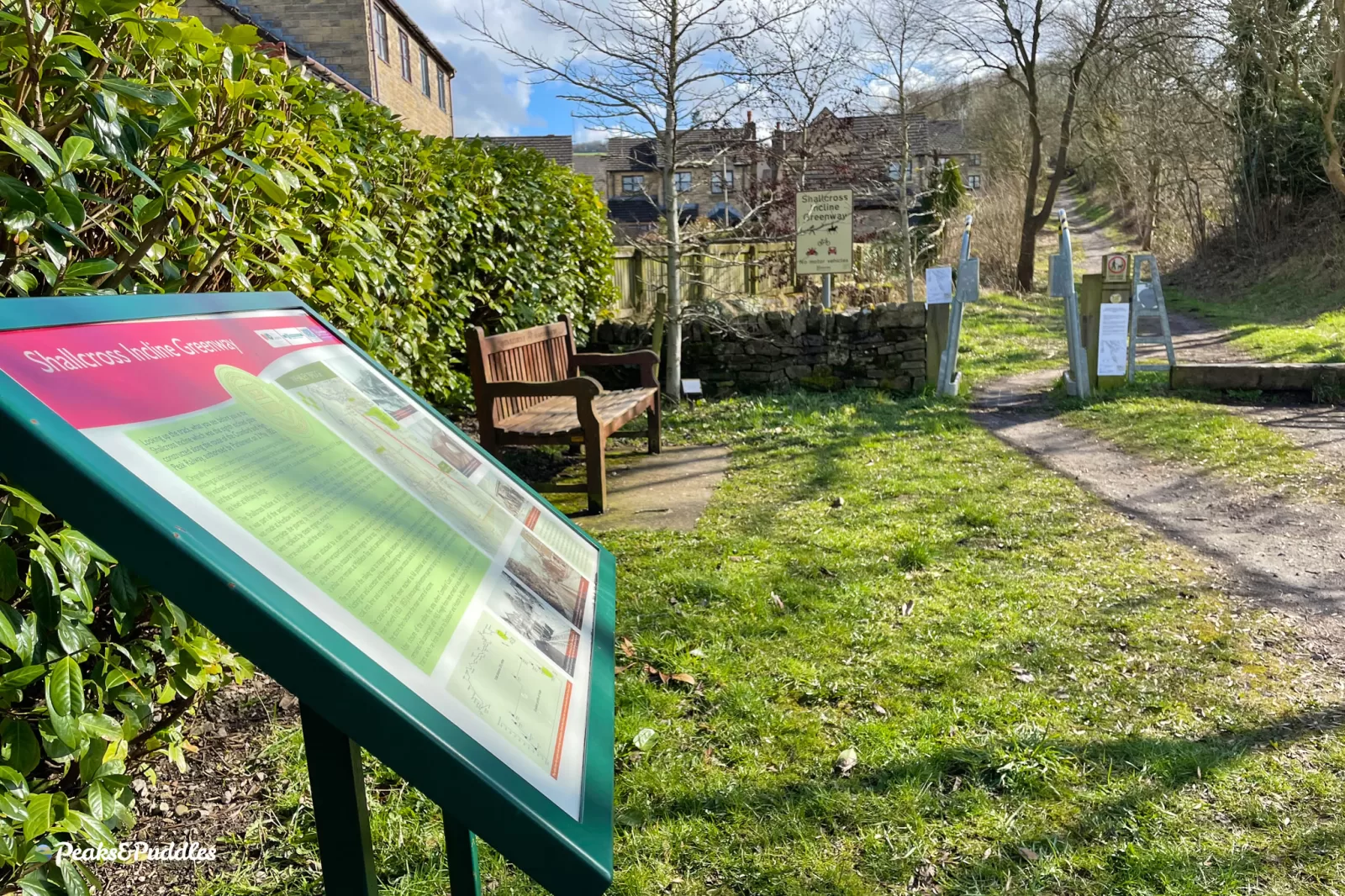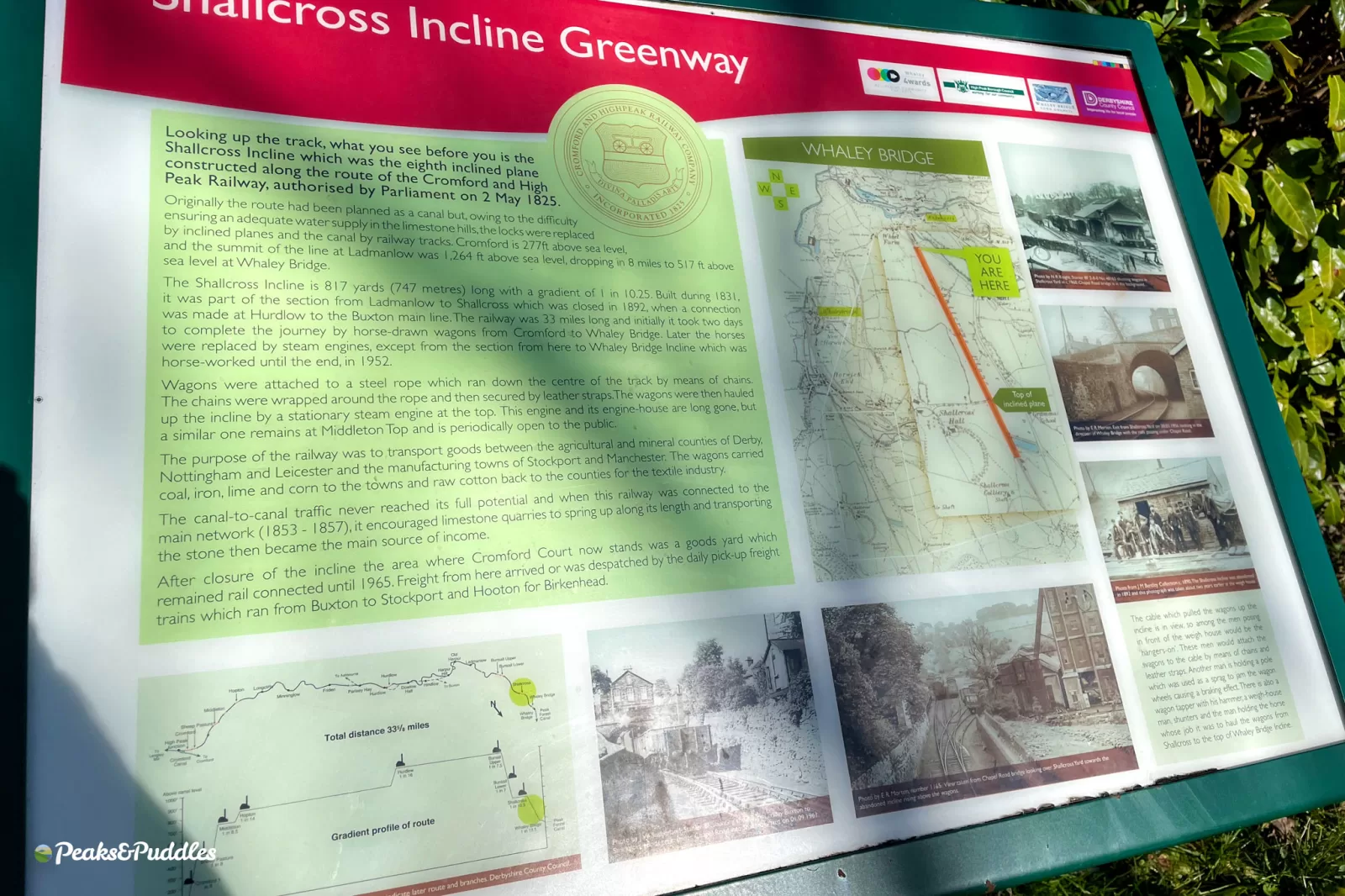 It's disappointing that in the ten years since the Shallcross Incline Greenway first opened, Derbyshire County Council has made no further progress on opening up more of the old line between Whaley Bridge and the Goyt Valley reservoirs, which could provide such a wonderful and safe link into the National Park.
Although the full route is marked as "Proposed" on the county's Key Cycle Network map, no plans are currently in progress whatsoever to open up the missing links.
Here's hoping that a rebuilt, renewed and finally rideable again Shallcross Incline sees the council pushed harder, by more people, to restore more of this fascinating historic link across the Peak for walking, cycling and wheeling.
More off-road grind
Even if opening up more of the old line remains a dream, why aren't Derbyshire County Council looking at other quick wins to make the existing, popular on-road route to the Goyt Valley reservoirs safer and more appealing?
Joining the narrow Elnor Lane and Taxal View after the Shallcross Incline, people find themselves on a single track lane without any officially defined passing places, nor pavements, nor even a speed limit, while most of the vehicle traffic is actually drivers choosing to shoot off the A5004 Long Hill for a few seconds gain.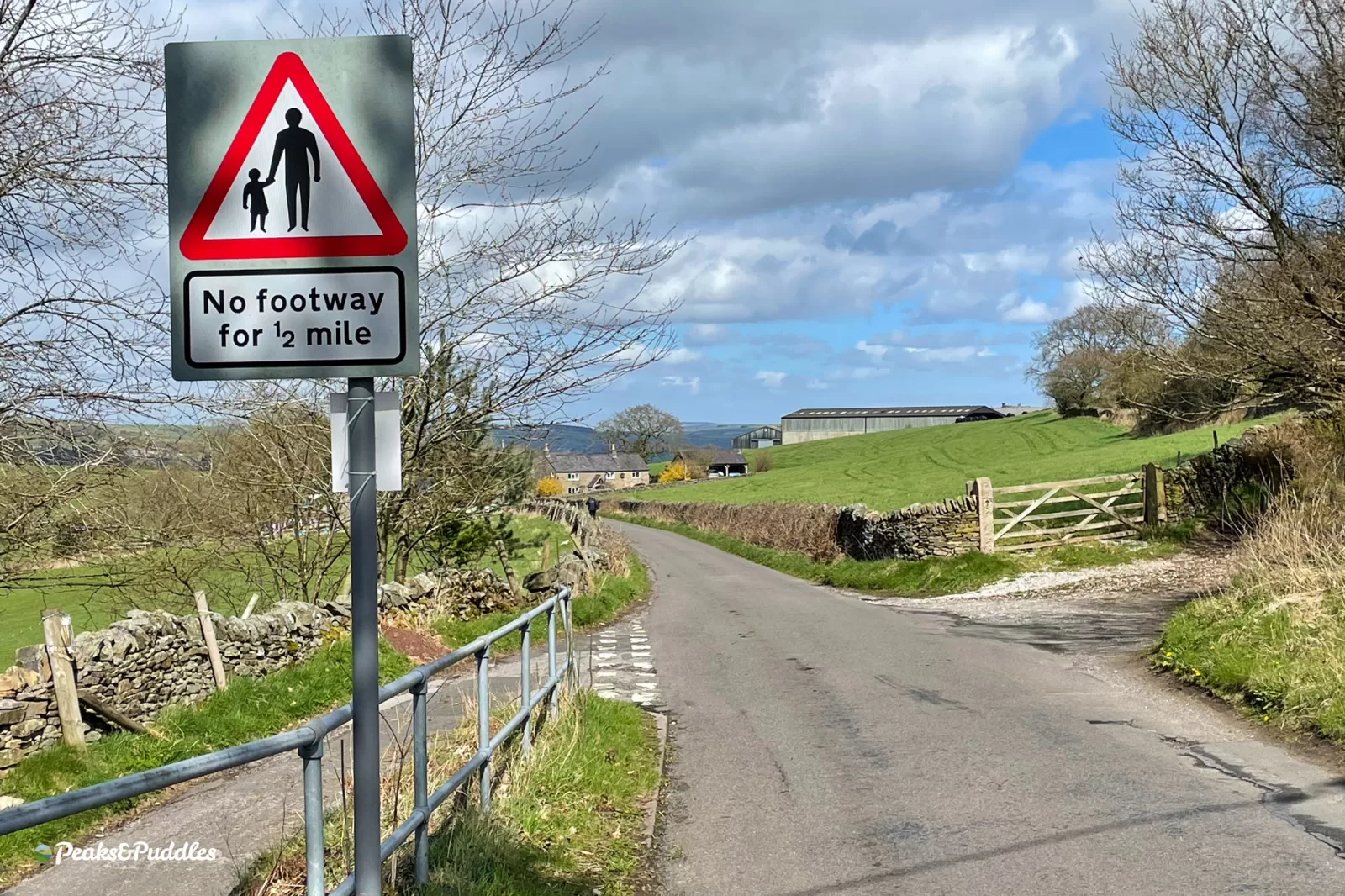 They've previously said they won't make this lane "access only" because those signs aren't effective, which is true enough. So has their highways department instead given any consideration to physically restricting through traffic at one end or even, at a most basic level, signposting it as a Quiet Lane with a defined speed limit? Of course not.
And what about a safe route across the 200 metre stretch of the A5004 between this and the lane down to Fernilee Reservoir? Other councils — especially working in a National Park — might've at least worked on squeezing in a basic shared pavement job to avoid that perilous right turn years ago.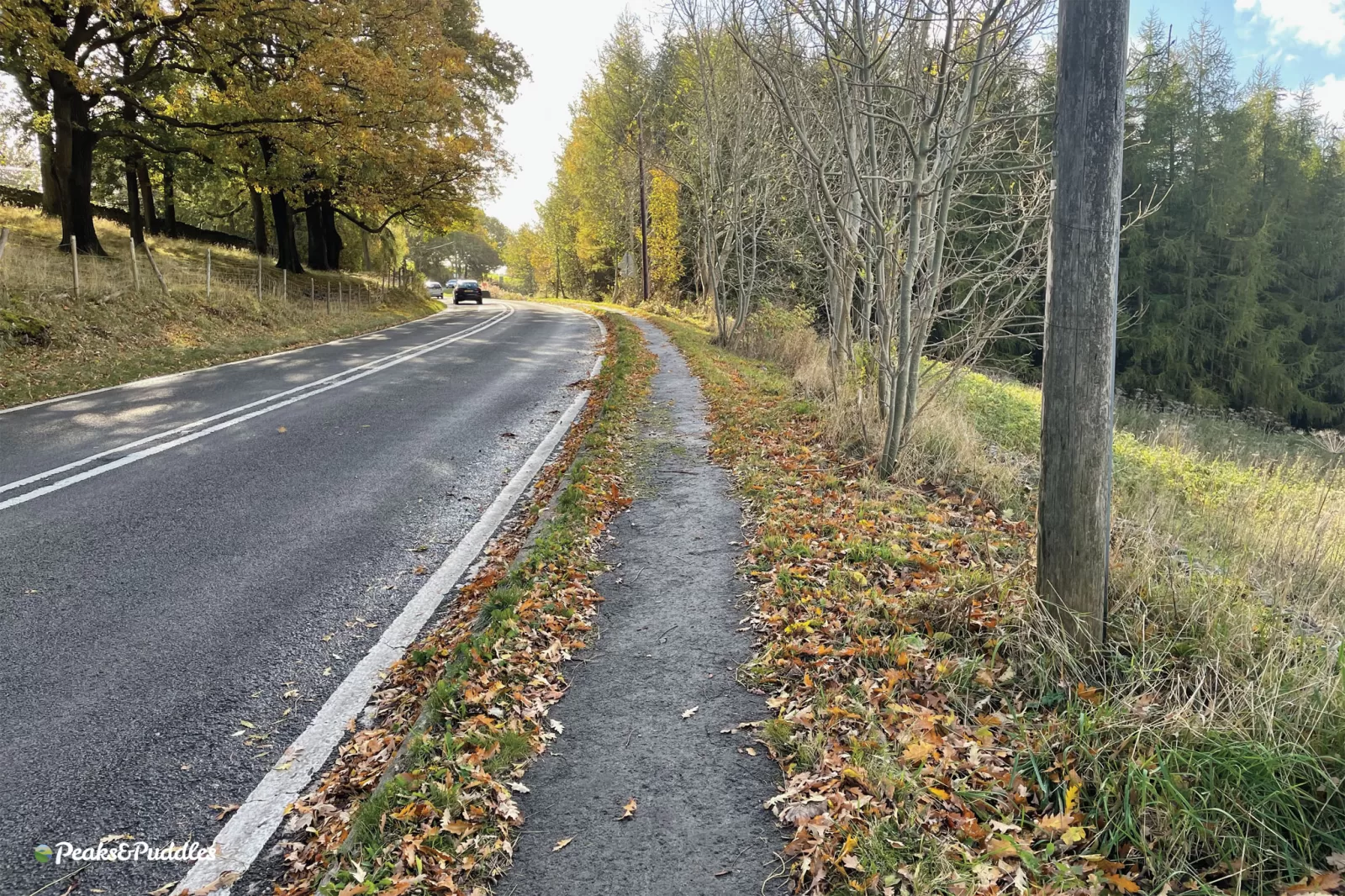 For Derbyshire, I honestly don't think it has ever been considered that someone might want to make this obvious link into the National Park without being inside a four-wheeled metal box.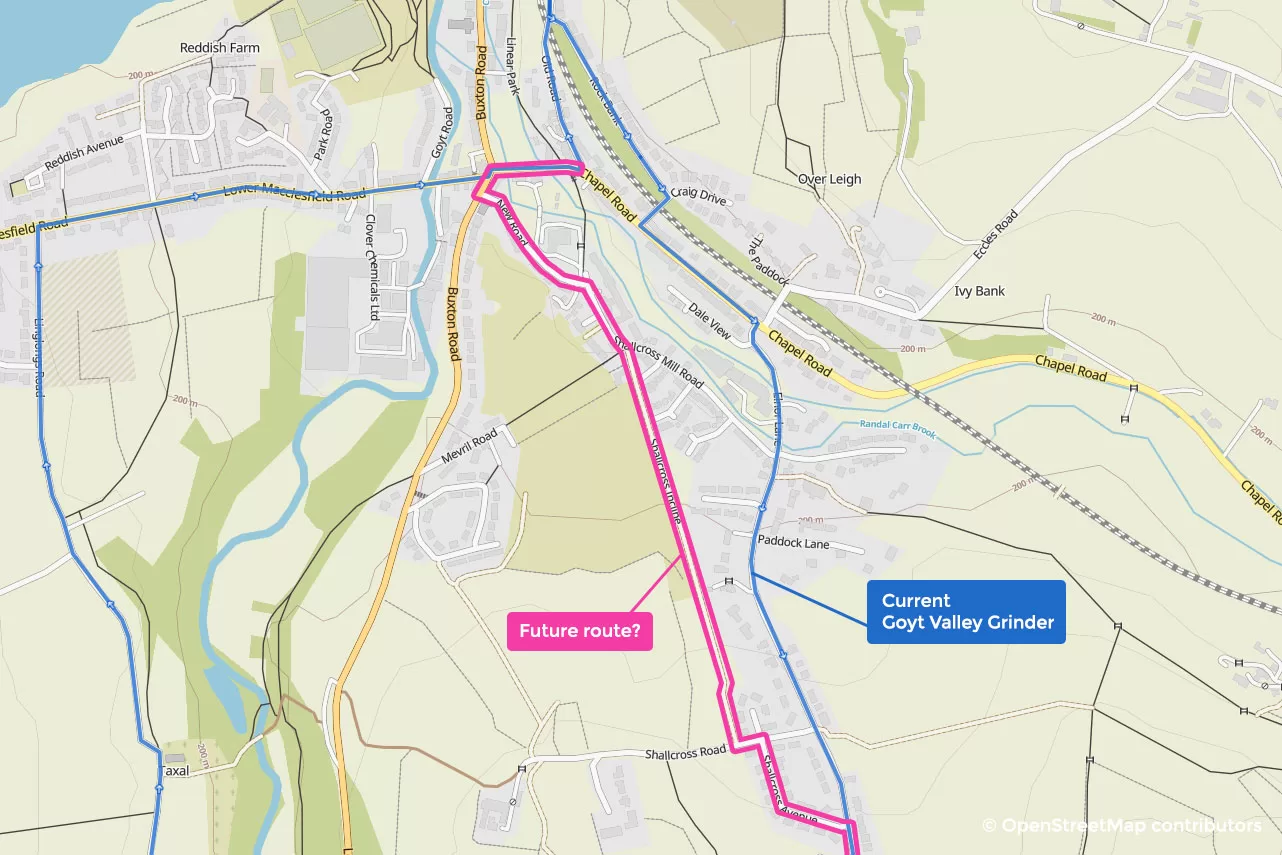 Nevertheless, a usable Shallcross Incline allows at least 600 metres of this escape route to revert to an off-road path. Provided it's done to a good standard, I'll likely re-route the Goyt Valley Grinder cycle route to use it instead of climbing Elnor Lane. An added benefit can be cutting the right turn off the B5470, by instead going round via the Horwich End traffic lights and left into the (actually very old and bumpy) New Road.
As ever, if you found this useful or interesting, please consider following on Twitter or Facebook, buy me a coffee or download my PDF cycle route guides and GPX. Content like this can only happen and stay here with your continued support. Thank you!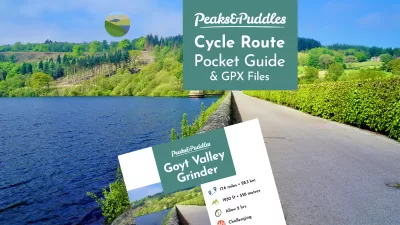 Escaping to the spectacular Goyt Valley reservoirs via canal and quieter roads.