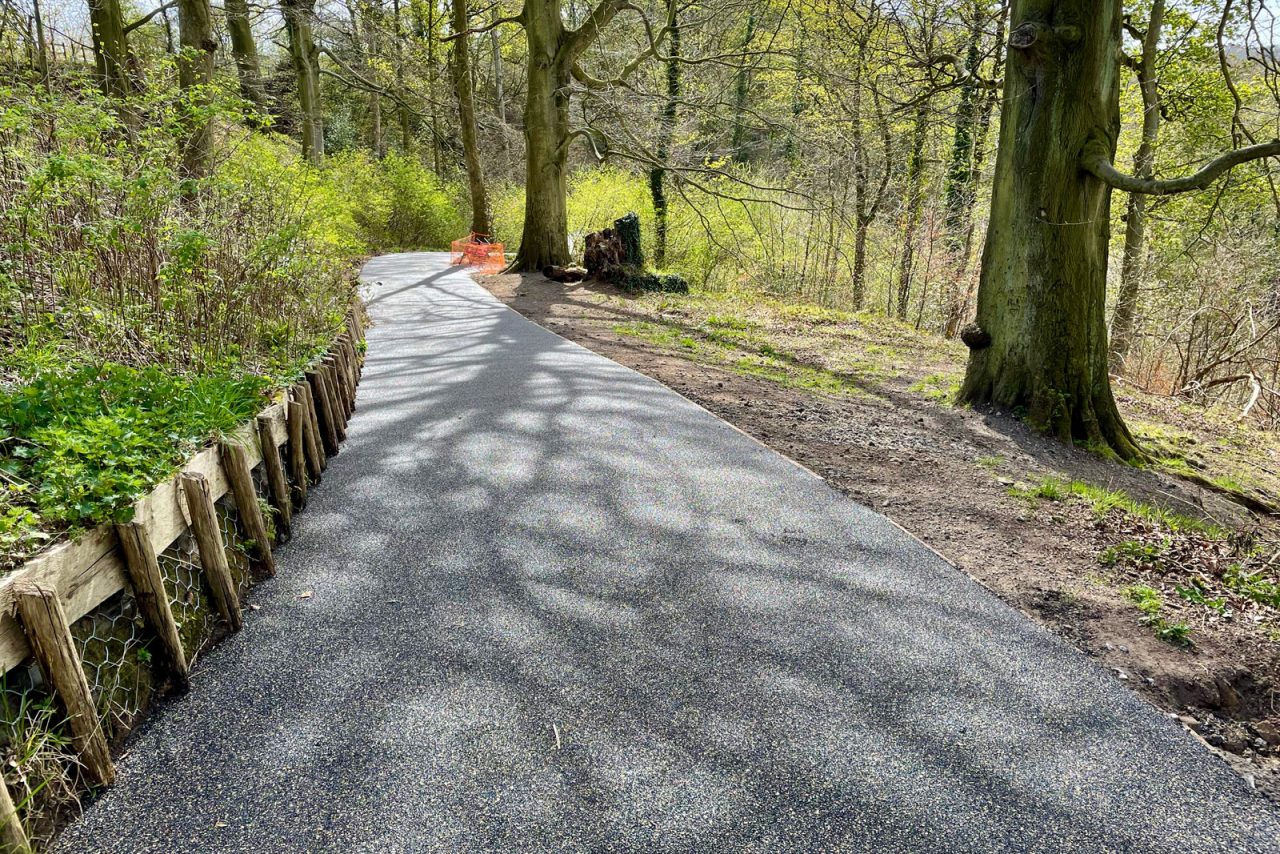 It's still very steep, but oh it's so much better. The nearly ten-year-old path on the Alan Newton Way which climbs sharply from the River Goyt up to Marple Hall has now been massively improved with cleared vegetation and a new sealed surface.
Gone is the sketchy, tricky gravel and instead the entire section has been relaid in super-grippy Flexipave, a surface containing recycled tyres. Just as important, the severely encroaching vegetation has been taken right back to how it looked when the route opened in 2012, widening the path back out to a much more usable 2-2.5 metres.
The closure of the important link was announced at short notice just last month and it was said another closure would need to follow for the resurfacing, so it's good to see the whole job completed so quickly — it really shows how quickly councils can make big but simple improvements to walking and cycling routes when they want to.
The main path has now re-opened, though as of last week the separate steps down were still being finished up.
Stockport Council has really got on board with the benefits of Flexipave, which offers a flat, smooth, porous surface free of puddles, and thanks to its recycled rubber content is far better for horses' grip than typical road tarmac.
The council has notably used it on a long length of previously treacherous bridleway out near Strines and now appears to have adopted it as its standard surfacing material for all new off-road shared cycle routes, including work-in-progress Bee Network schemes. (Somebody tell Cheshire East and Derbyshire!)
It's safe to say the whole of the Alan Newton Way, which is meant to be the main cycle route between Marple and the centre of Stockport, could be improved with an all-weather surface like this.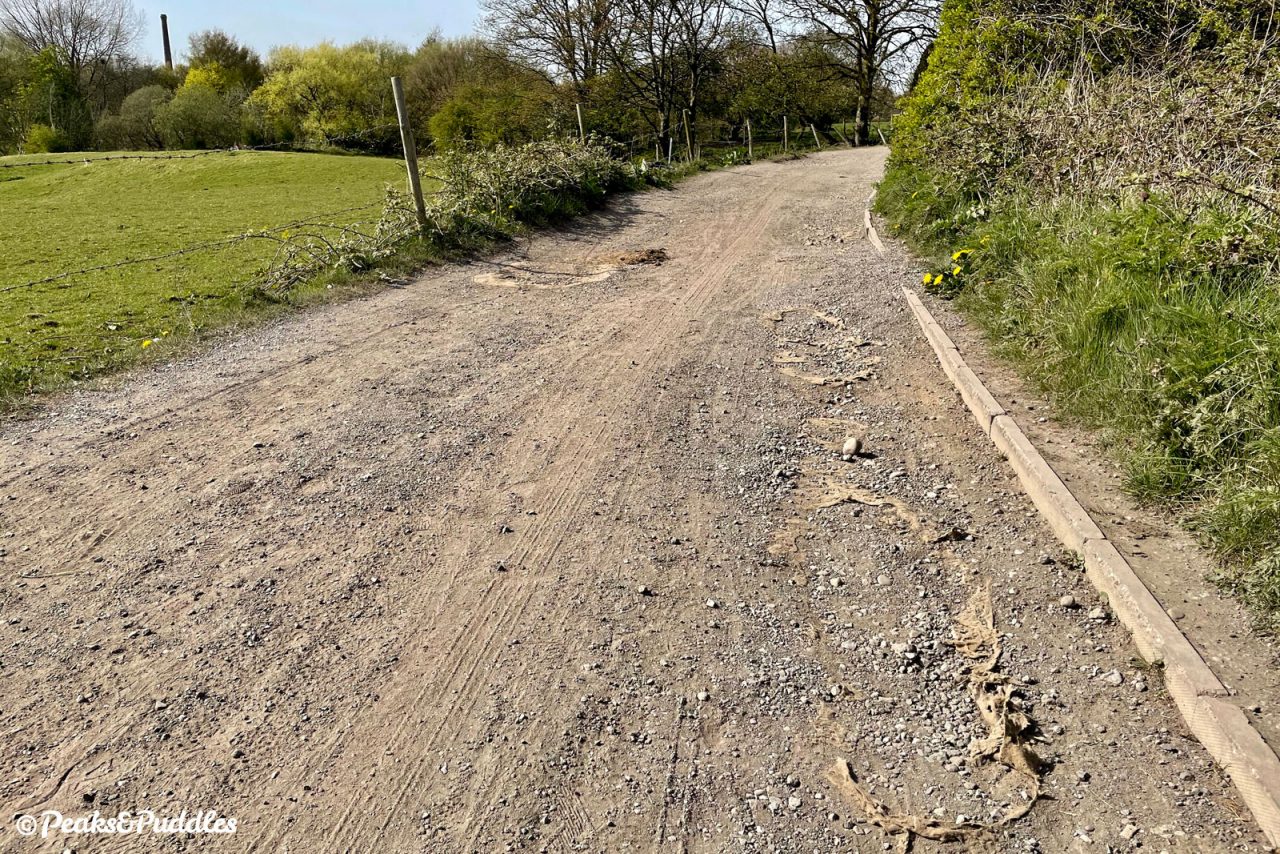 The path remains both gravelly and sometimes wet further up towards Marple Hall, while down in the lower Goyt valley the sections of Dark Lane relaid in compacted stone only a few years ago have weathered terribly with huge potholes and sections washed away, showing what a waste of money these surfaces can be.
It's also disappointing that the brand new Pear Mill link and much of the new route into Woodbank Park, which has been in the planning for many years, has been laid with the old standard loose gravel rather than the council re-specifying it as Flexipave. (Look out for more on these new links soon.)
More Flexipave for Strines!
One problem with Flexipave is that it might not last as well under heavy vehicles as harder-wearing tarmac. But could the same council have found a solution to this back out at Strines?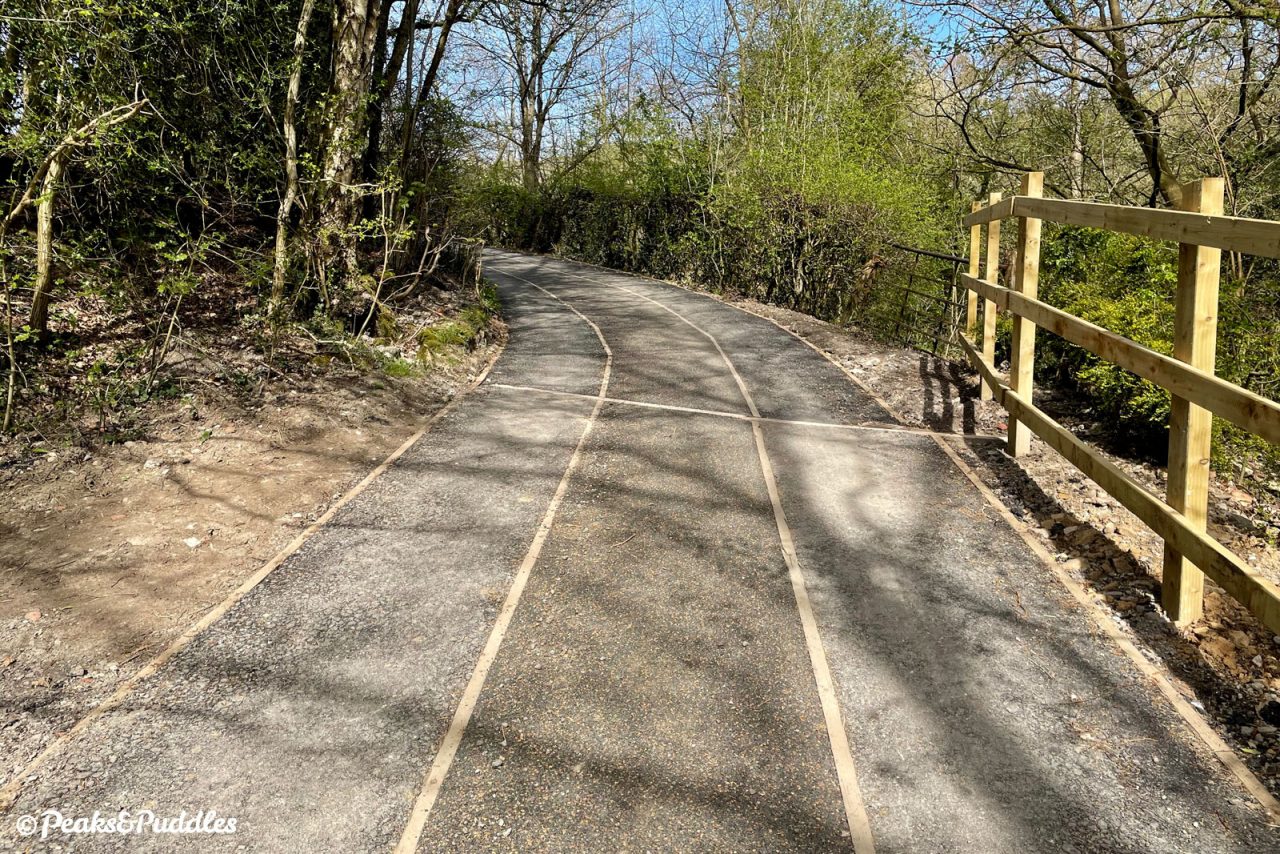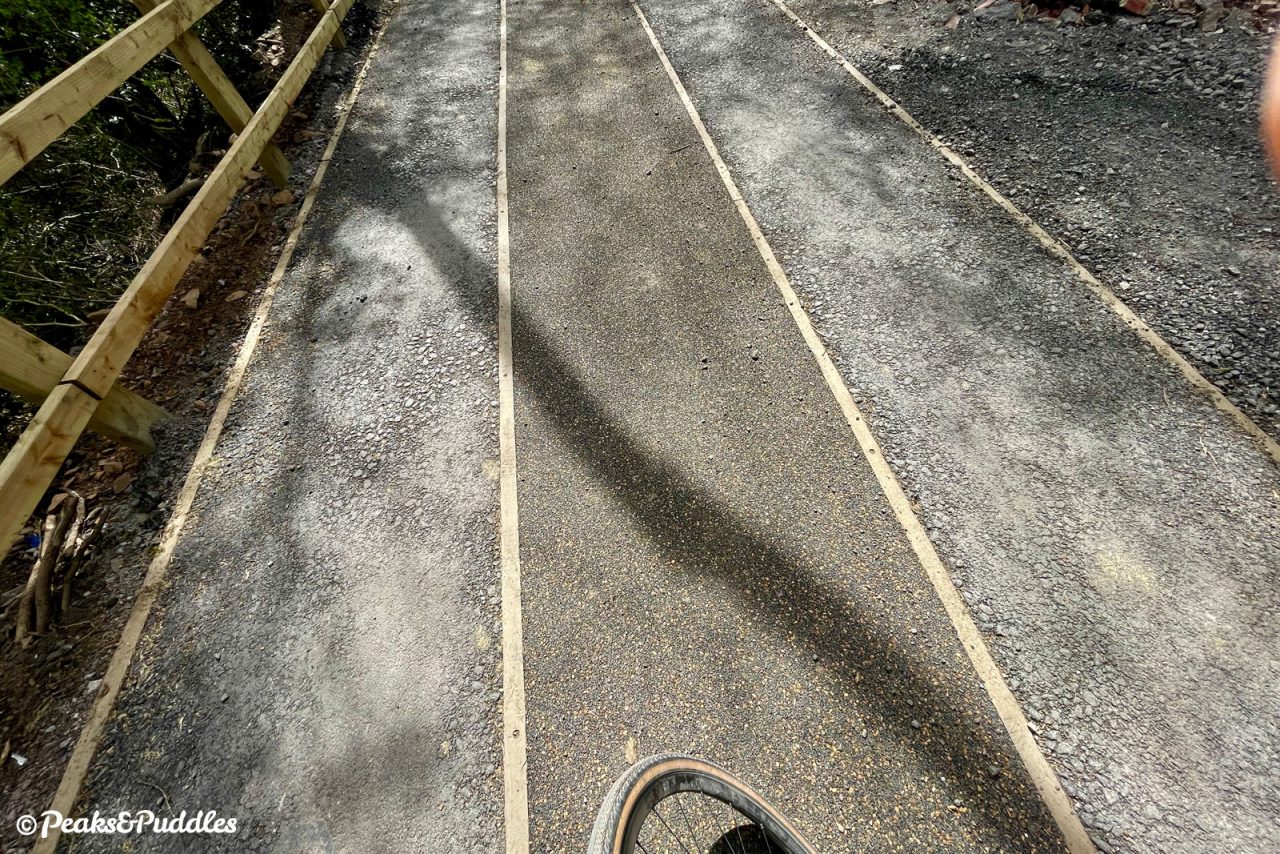 Another section of very damaged bridleway near Greenclough Farm, also an access lane, has just been rebuilt with a novel mixed surface of Flexipave in the middle, for horses, and stronger tarmac either side — the best of both worlds?