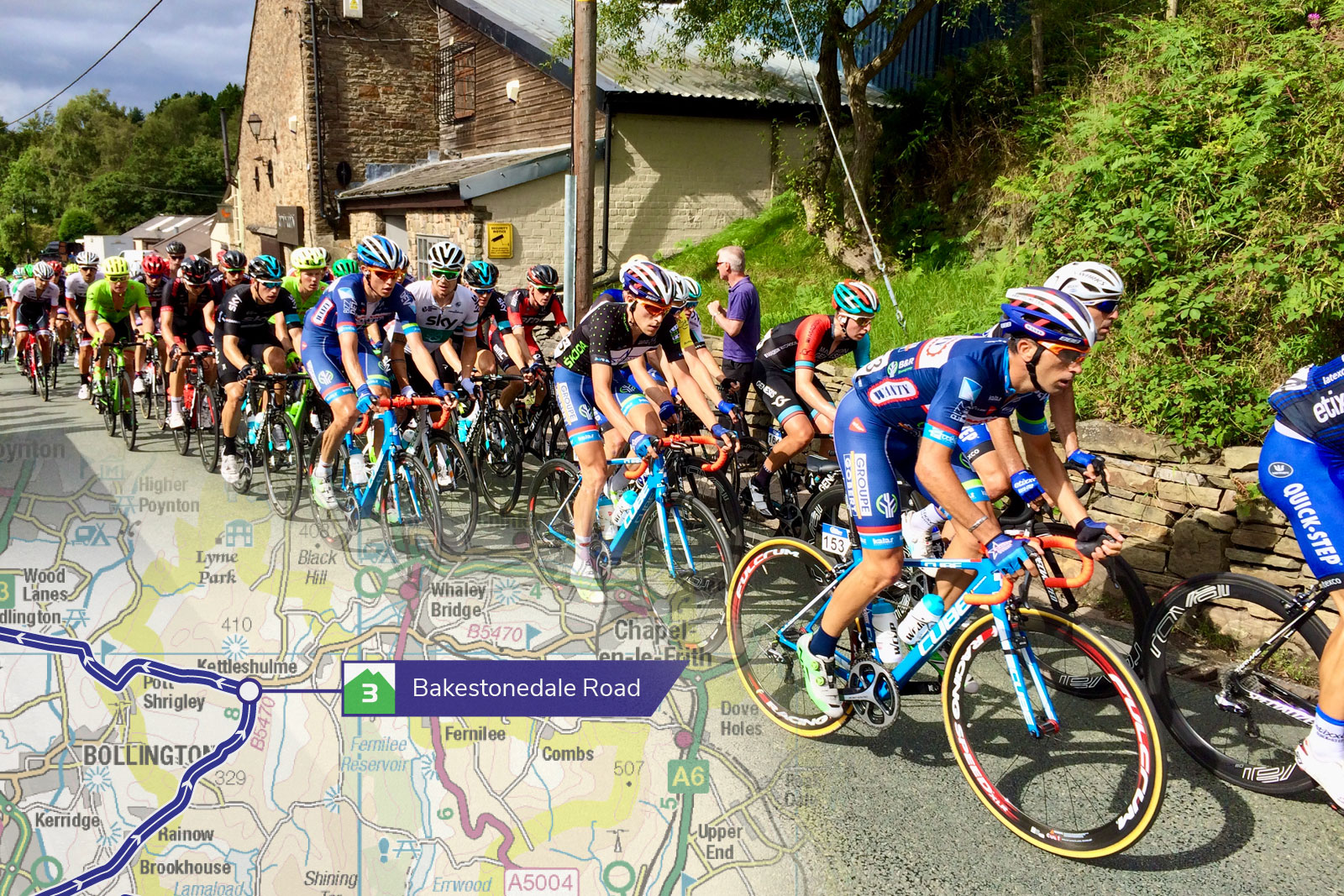 The Tour of Britain 2021 will include a stage taking in much of the gloriously hilly Peak District east of Macclesfield, including the Cat and Fiddle, Wildboarclough and Brickworks.
Stage 5, scheduled for 9th September 2021, will start from Alderley Park and finish at Warrington, stretching for 152 km as far east as a point just shy of the Cat and Fiddle summit.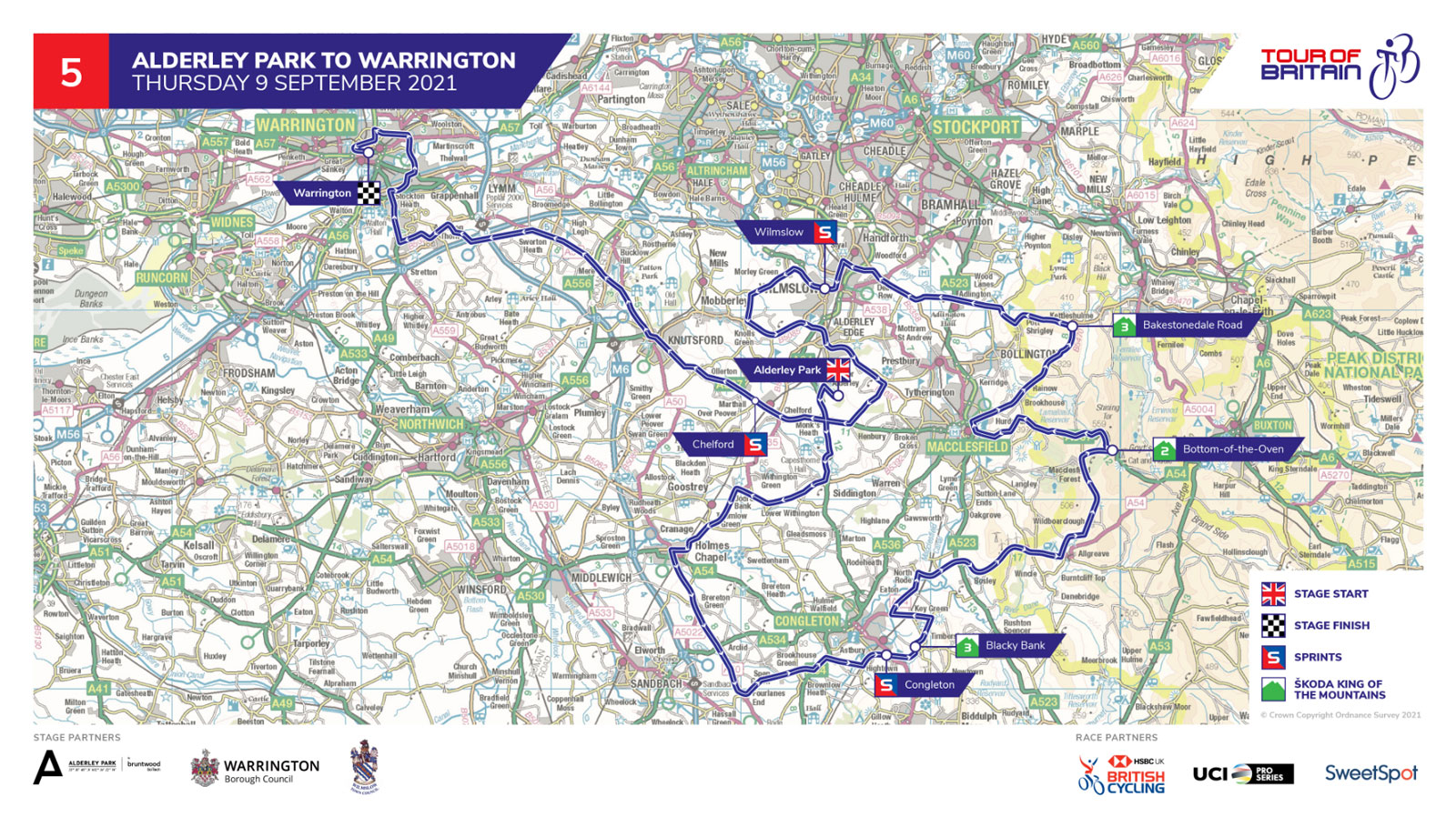 Climbing from Bosley, the route will take riders up the A54 then veer into Wildboarclough, climb up towards the Cat and Fiddle then drop right back down the A537 Buxton New Road into Macclesfield.
From there it cuts north along Fence Avenue to join the B5470 Rainow Road, climbing all the way to the top of the Brickworks climb. Descending to Pott Shrigley, the route turns right along Shrigley Road, then continues down to Adlington via Brookledge Lane.
This is the third time in recent years the Tour of Britain has traversed these parts.
In 2016, Stage 3 saw a similar route but in reverse: climbing the Brickworks, dropping to Macclesfield then climbing the entire Cat and Fiddle and descending the A54.
For the 2019 tour, Stage 8 threaded through Wilmslow, Woodford, Bramhall, Hazel Grove and High Lane before heading up over Marple Ridge, through Marple and over Werneth Low.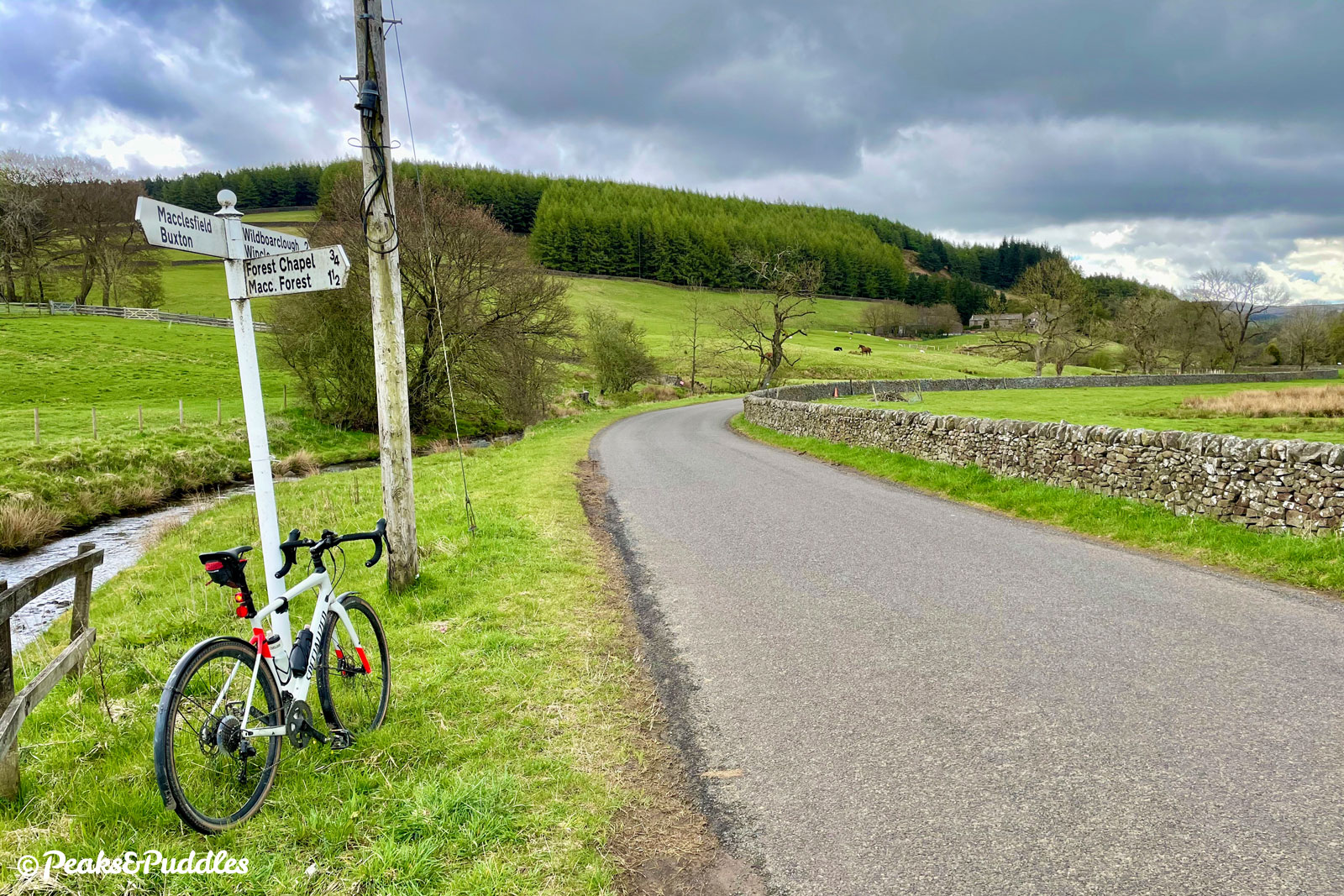 This year's route, like the others, isn't exactly one I'd recommend — not necessarily for the hill climbs but for the busyness and unpleasantness of the roads, if you're not lucky enough to have them privatised for you.
Parts of it are explored in the Cheshire Mountains of Macclesfield cycle route guide, while the Beginners' Brickworks cycle route takes you up, rather than down, the famous climb (though you can just turn around at the top and do both!). The route will even pass by the tamer Wood Lanes off Middlewood cycle route.
Meanwhile, to relive parts of the 2019 tour, see the Lyme Lanes cycle route.
Why can't we give everyone a sporting chance?
The Tour of Britain is a great sporting spectacle and I can enjoy it for what it is, but I have to admit a pang of annoyance when councils hold it up as if they're championing cycling.
Since 2019, when the tour raced up the A6 through High Lane for example, has there been a noticeable increase in people deciding to cycle there? No, because when it's not closed for a sporting event it's still a horrible, awful road.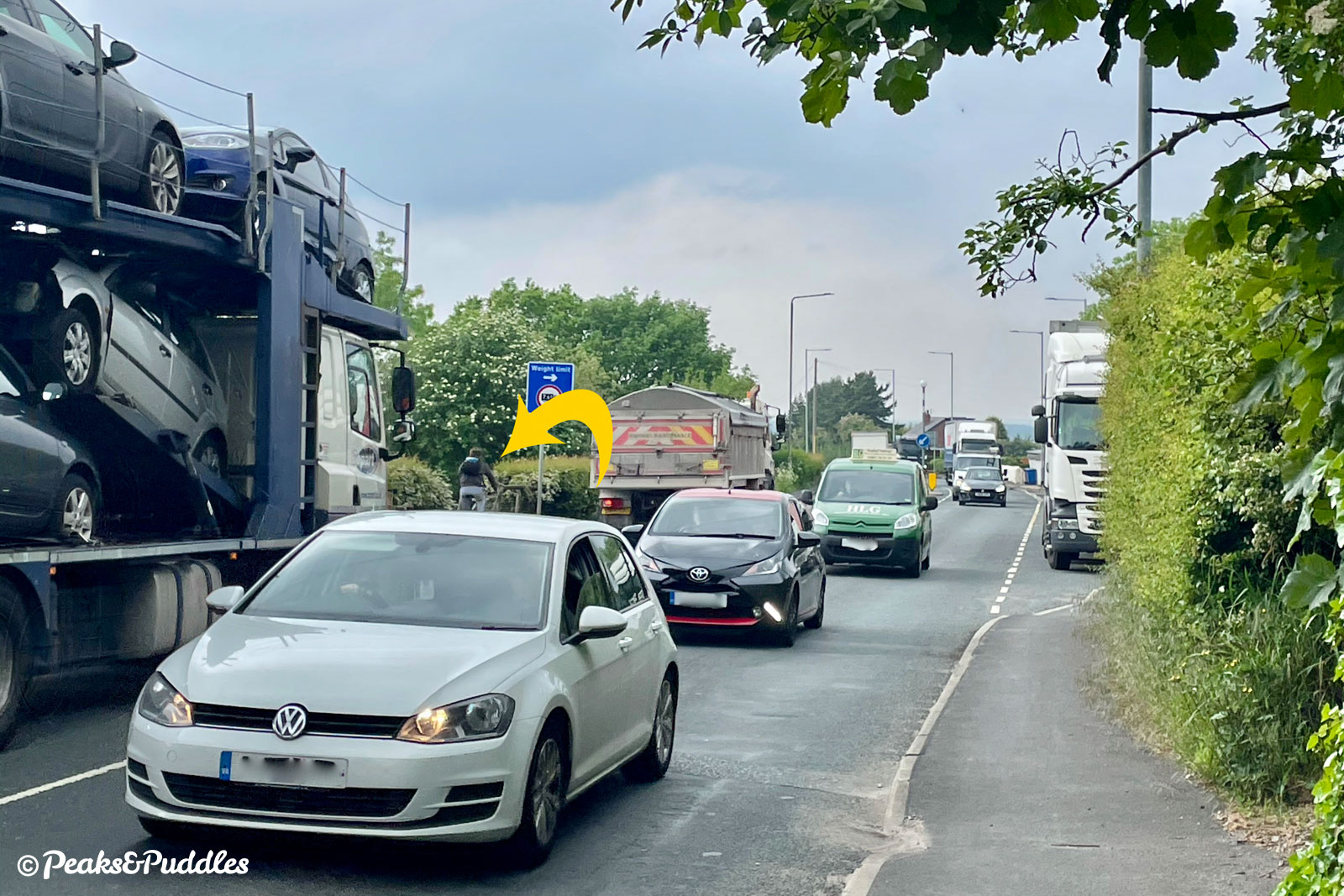 Although these events only see the roads closed quite briefly as the race passes through, it's always interesting how that's just accepted by the general public — and how many people (maybe never going near a bike themselves nor even watching the rest of the race) come out to watch and cheer, just because "it's the Tour of Britain".
I wonder, do all these spectators cheer and champion normal, every day cycling? Do they pester their councils and councillors, asking for these and other roads to be made just as safe for cycling, so they or their families can ride them too?
And for the small number who do, are the councils as receptive to their pleas as they are to welcoming a cycling race just for the one-day prestige?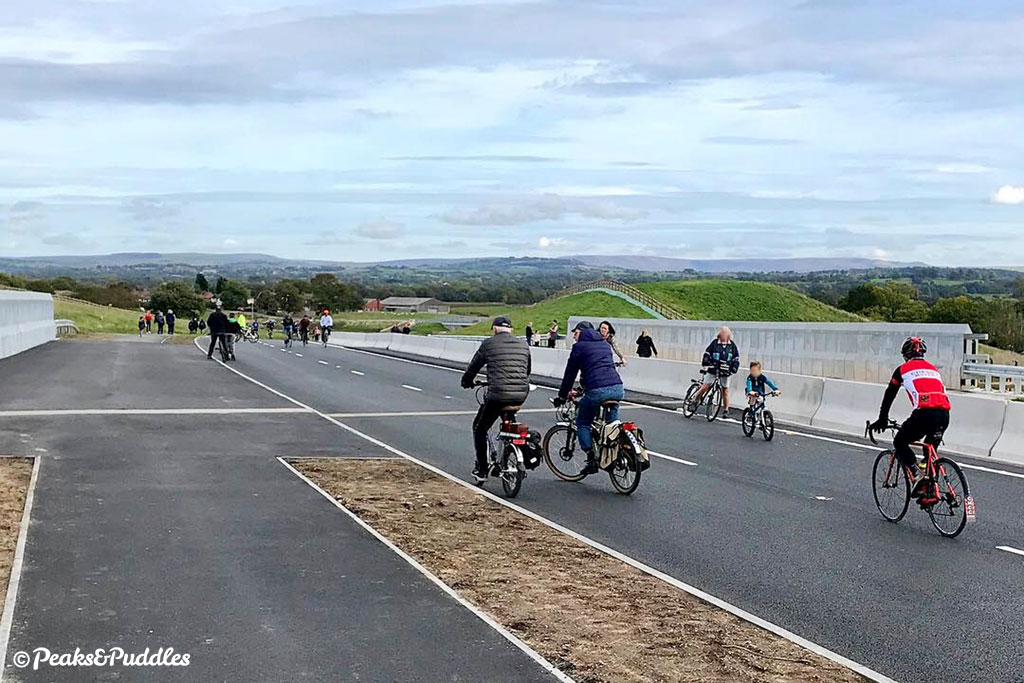 Now, imagine if we did a similar thing and closed a few choice, gentler roads once a month (or even once a year) so that everyone else could have a go cycling them, and see the real, every day possibility of British cycling. Not just as a spectator sport, but as part of daily life.
If sport teaches us one thing, it's that you've got to give people, everyone a chance.