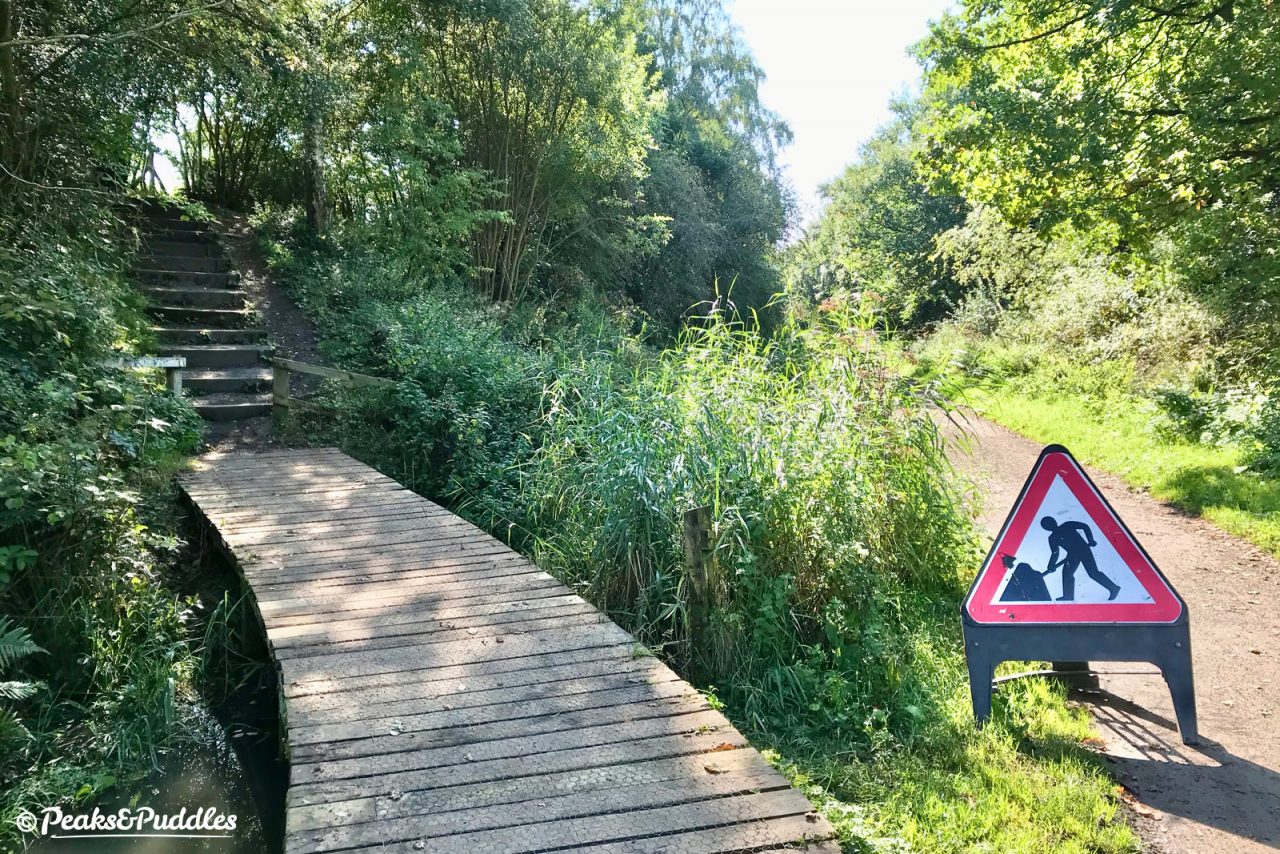 Middlewood Way is closed for four weeks just north of Bollington Viaduct as Cheshire East undertake resurfacing and improvement works to the trail, part of NCN Route 55, which runs from Marple to Macclesfield.
Works will be taking place from the viaduct in Bollington north to Holehouse Lane (Bridge 8). The official diversion is up onto the "top path" which runs along the top of the former railway cutting.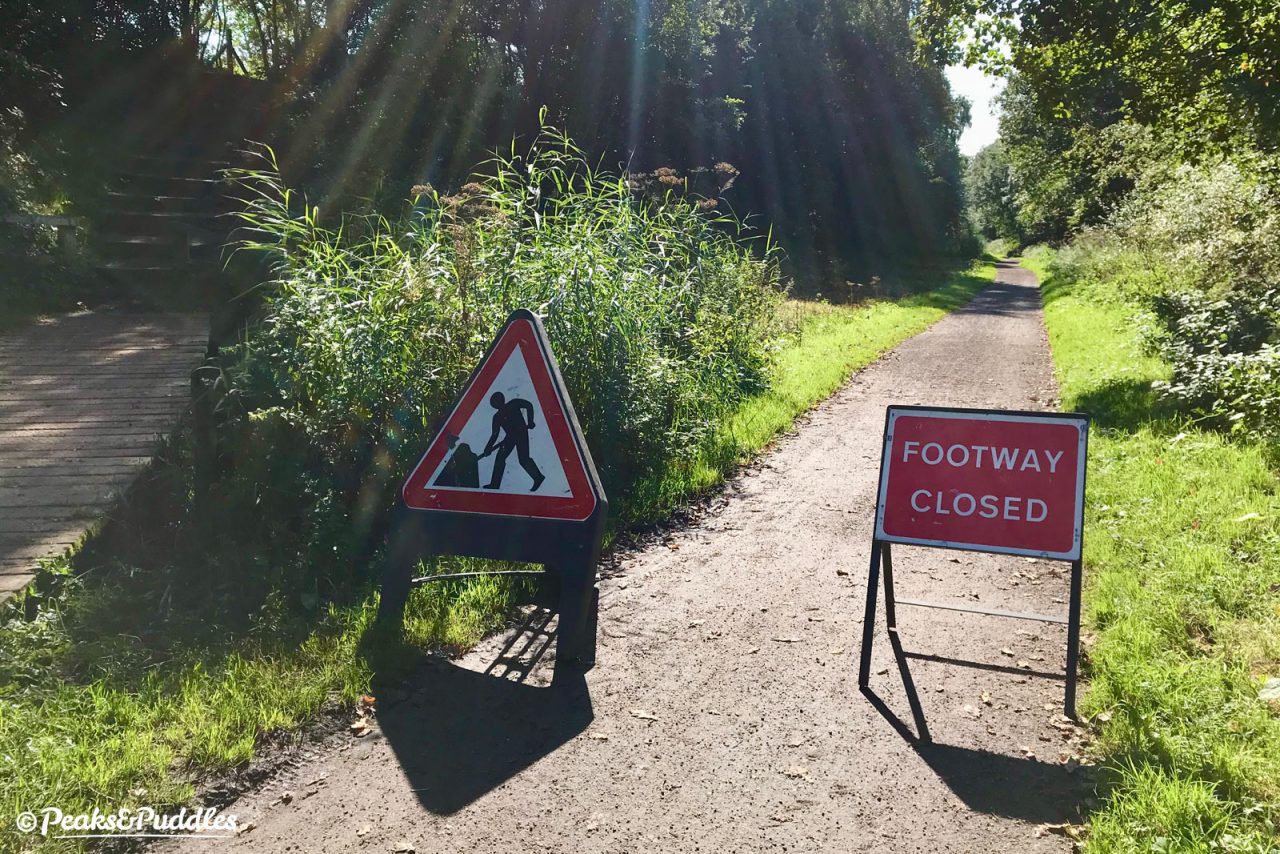 It's important to note that, along with riders being asked to push their bike (for a distance of almost 1km) due to its narrowness, this also involves hauling said bike up and down fairly steep steps.
Even if you left the trail entirely to join the road at Holehouse Lane, steep steps are required.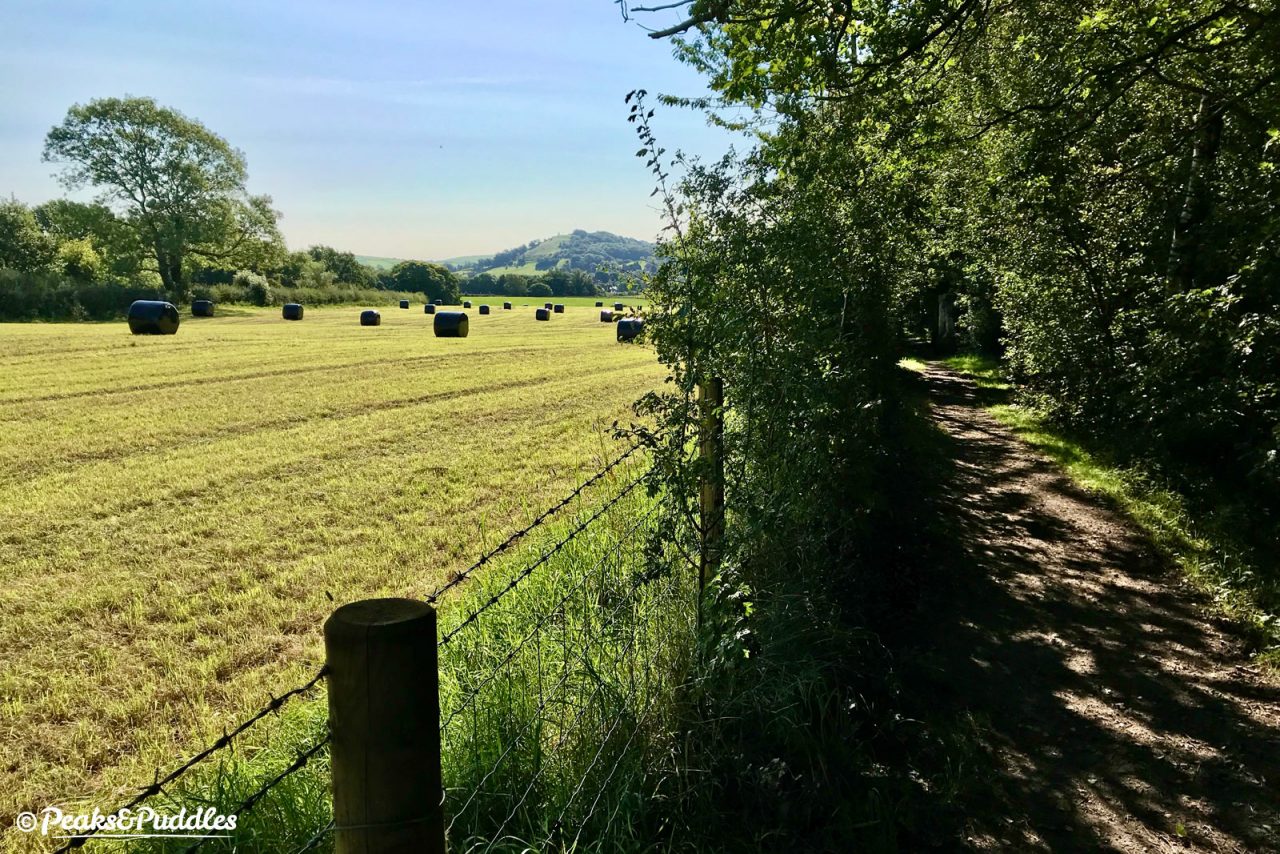 Halfway along, this top path crosses a narrow track, Lodge Brow. Here you get a beautiful and unusual view over the fields to the chimney of Clarence Mill and White Nancy on the other side of the valley, something you totally miss down in the cutting.
Less pleasant, on the first day of the closure at least, was that one of the wider gates here was padlocked, meaning lifting a bike over a narrow gated stile. For horse riders, it's not possible to use this diversion at all.
But — it will be worth it. This damp section of the trail has long had a rather odd surface: half solid surface, which in places has cracked and broken, and half bumpy stone.
For a busy part of the path it usually felt too narrow and most users would spend their time swerving around each other just trying to avoid the bumpier side. As one of the very few substandard parts of the trail remaining, hopefully the resurfacing provides a good fix.
The closure began on Monday 14th September and according to the statement on the council's page will run for four weeks, that's until 9th October.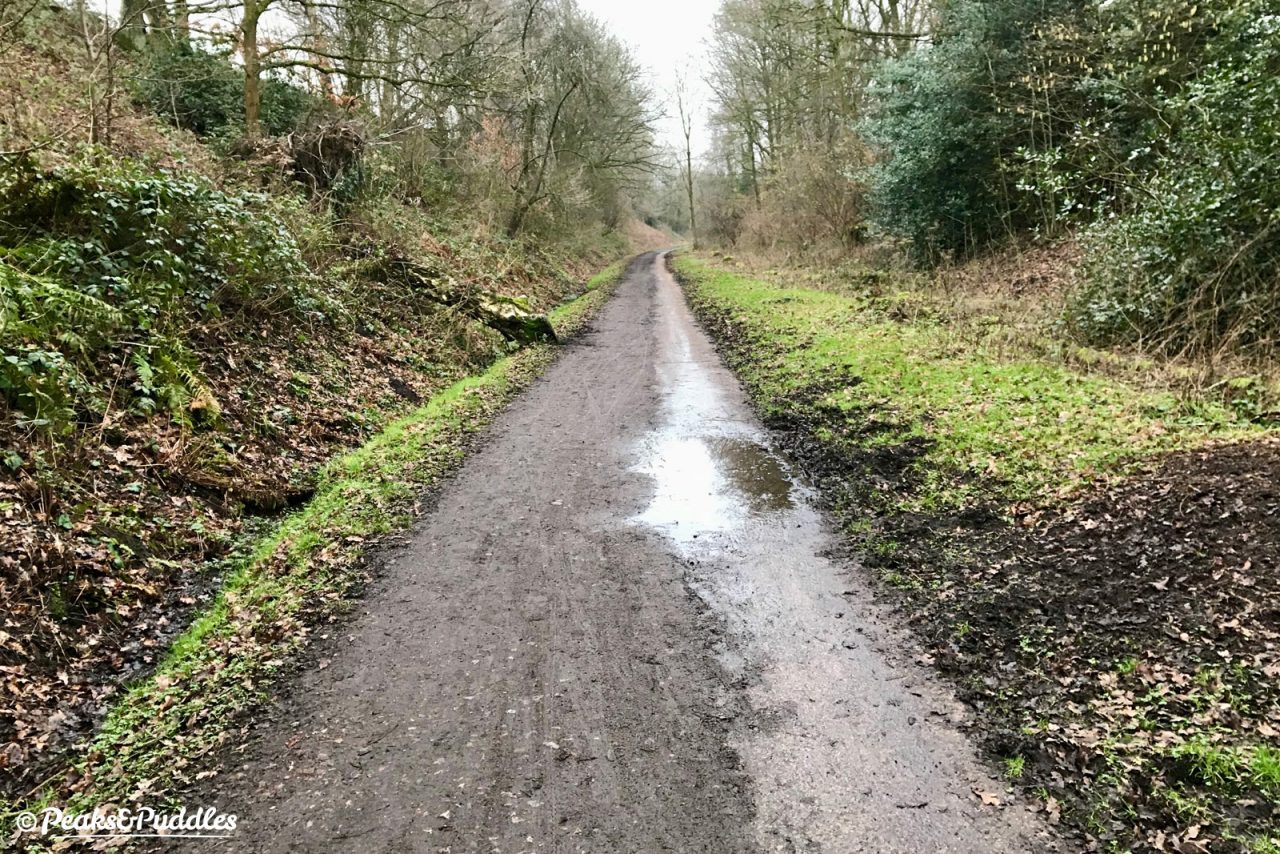 Intriguingly, they also state "Further resurfacing work, on the Middlewood Way, will take place following completion of the above section. Dates and location will be updated on this page once the work has been programmed."
Nearby Stockport finally got a grip on their part of the trail, widening and resurfacing it to a pleasantly dry 3 metres a couple of years ago, mostly ending its "Middle-mud Way" nickname. It's good to see Cheshire East maintaining their standard, though this does highlight the poor accessibility onto and off the trail for much of its length.