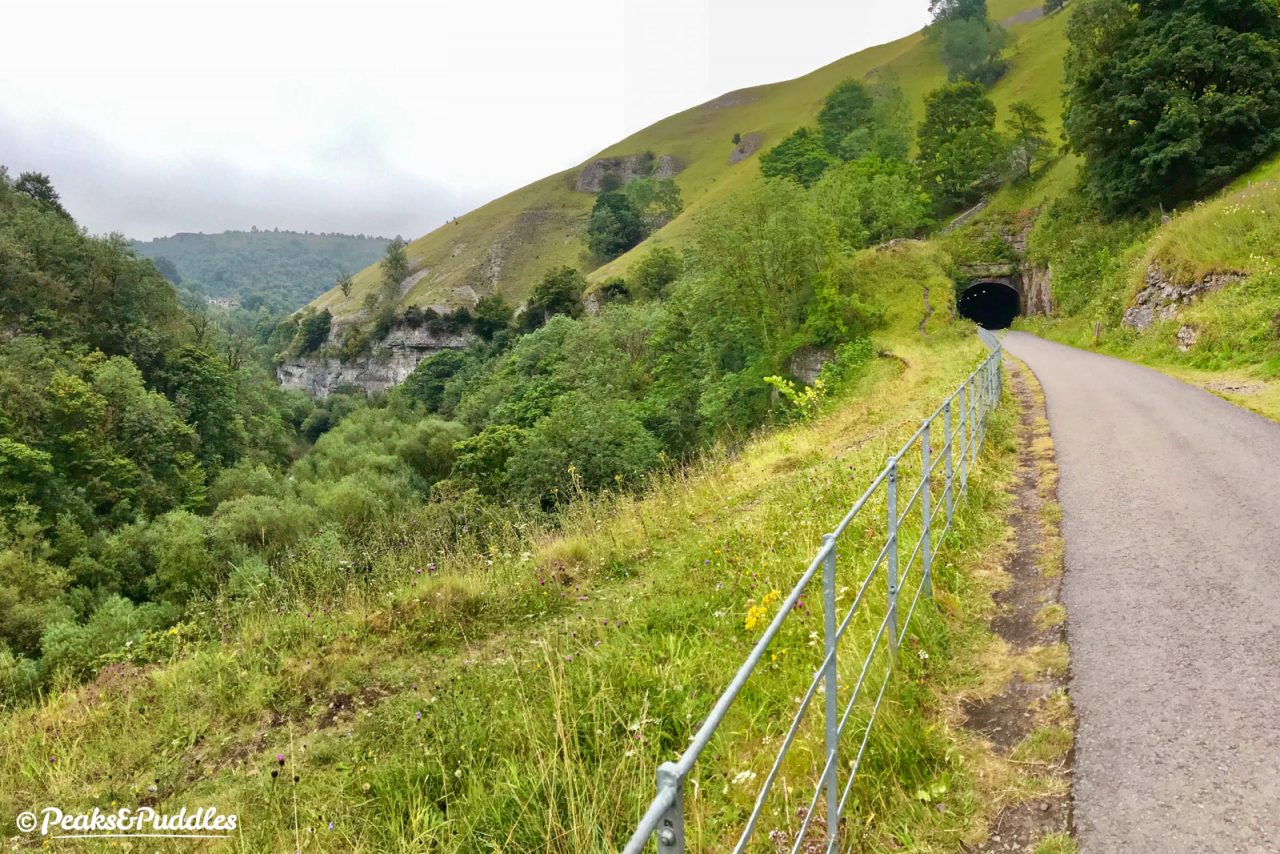 The Peak District National Park has announced two weeks of temporary closures for parts of the Monsal Trail, the former railway line from Bakewell to Millers Dale, near Buxton.
Access through Headstone, Litton and Cressbrook tunnels will be closed completely from Monday to Friday only for two weeks, from Monday 28th September to Friday 9th October 2020. The trail will be open throughout for the weekend of 3rd-4th October.
During the weekday works, people will still be able to use the trail, including Monsal Head (Headstone) Viaduct, as far as the closed sections, highlighted on the map below.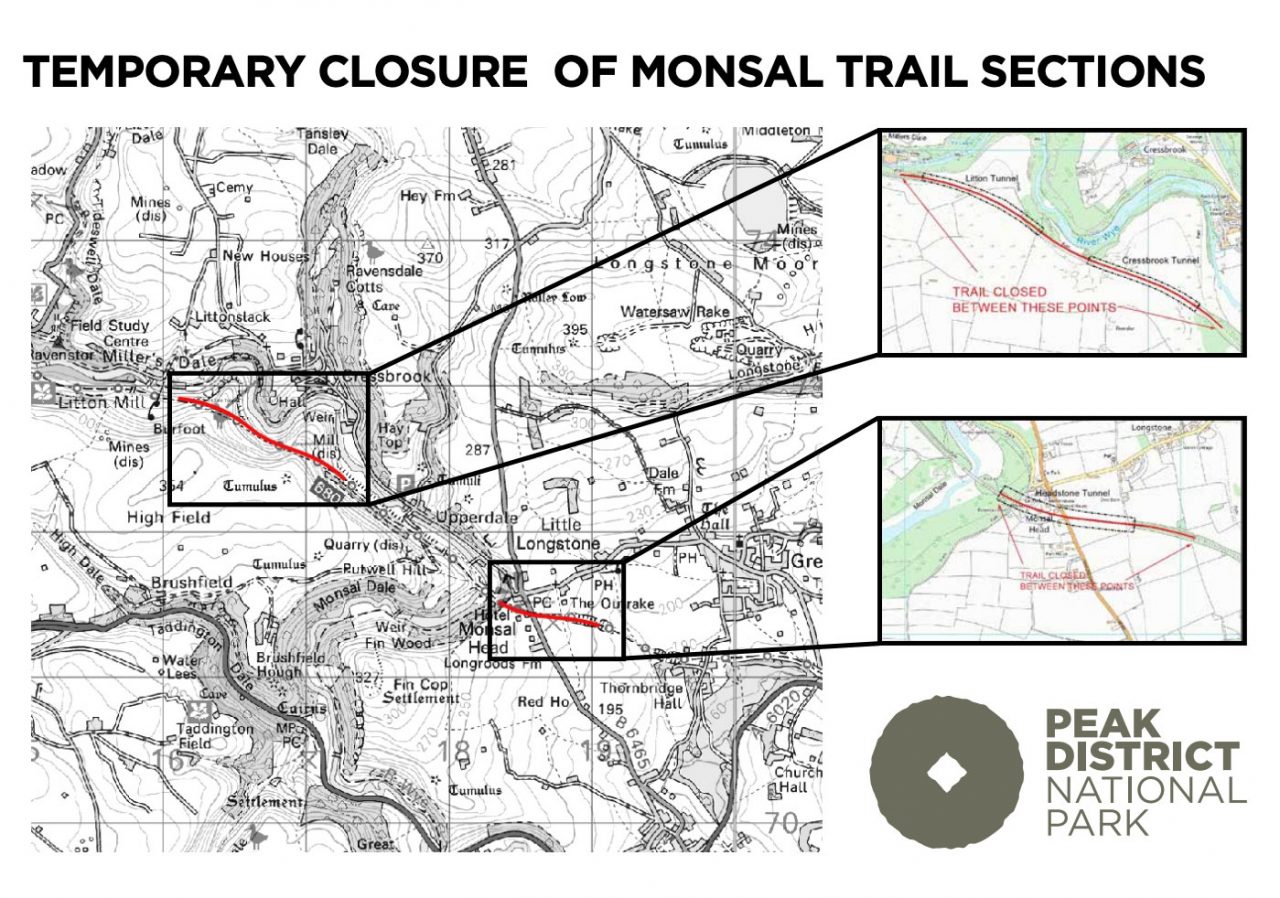 Given the topography of the Midland Railway's remarkable route through the Peak District, there's no particularly good diversion on pleasant roads for cycling, except for a huge and hilly route out of the way towards Tideswell and Litton and back via Cressbrook.
The work at Headstone Tunnel involves trees being coppiced or felled to prevent damage to the historic, protected railway structures. It has been scheduled to take place outside of bird breeding and badger breeding season to minimise any impact on wildlife.

The work is essential and has been recommended by independent surveys and structural reports. The aim is to avoid any potential long-term damage that would put trail users at risk or risk a much longer closure of the Trail.

Source: Peak District National Park
The National Park Authority owns and manages the former trackbed of the Monsal Trail itself, and is responsible for all conservation and maintenance work including its unique lengthy tunnels and viaducts.
Recent figures revealed the trail attracts more than 330,000 visits per year, six times that of most of the National Park's other trails.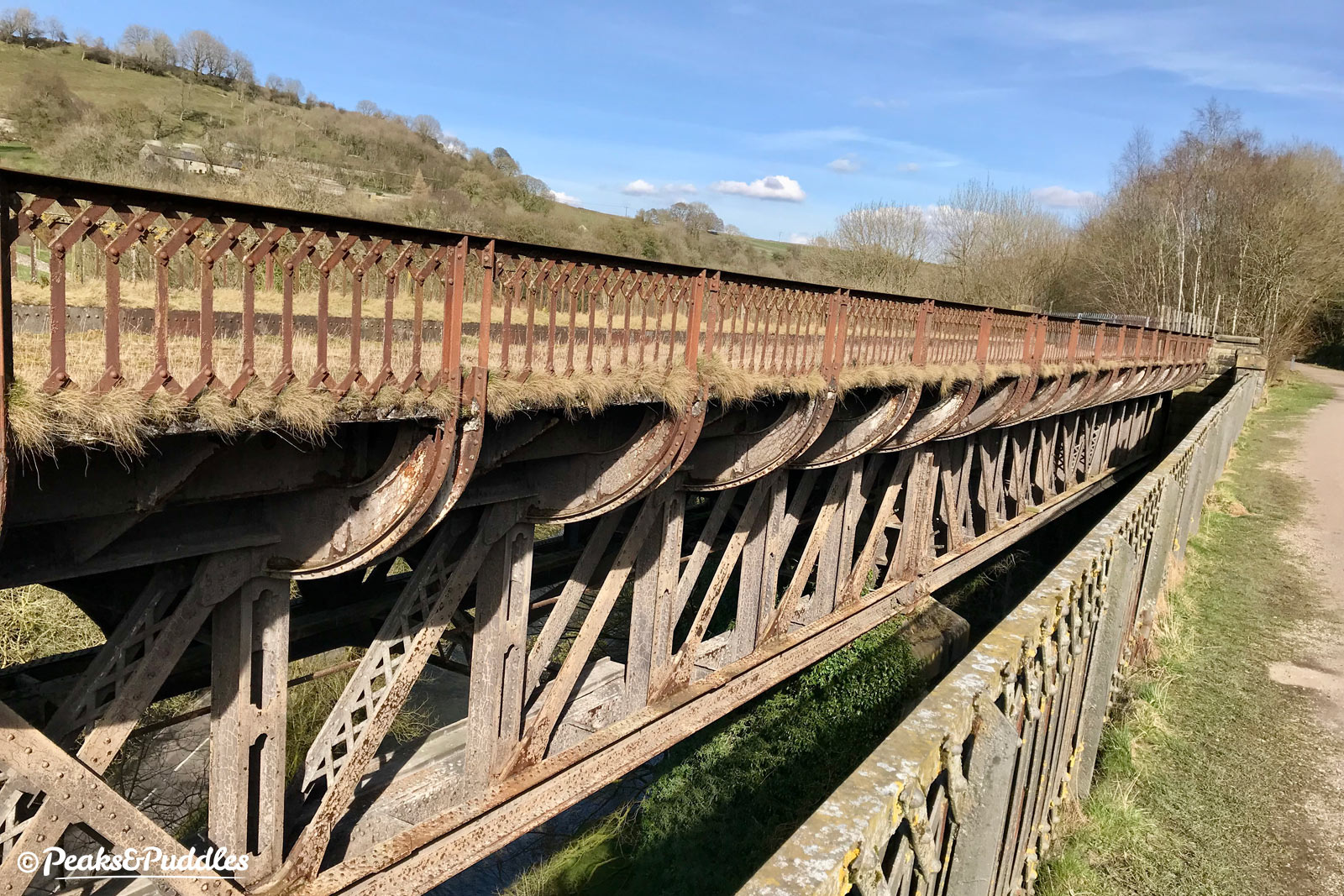 Separately, a planning application for listed building consent has been submitted for vegetation clearance, repointing and repairs to the original Millers Dale South Viaduct, which forms part of the trail. The application suggests it's hoped the trail will be able to stay open during these works. This follows similar work to the inaccessible North Viaduct a couple of years ago (see above).