A classic railway trail running for ten miles from Marple to Macclesfield parallel to the western edge of the Peak District, passing Poynton and Bollington, providing an excellent escape route for bike rides from town to country.
Route details
Distance 20.3 miles (32.7 km)
Elevation gain 401 ft (122 m)
Time allow 1 hour 45 minutes
Difficulty Gentle
Terrain Off-Road Trails
Suitable for City or Folding Bike Gravel Bike Hybrid Bike Mountain Bike Road Bike
Attributes Accessible by train, Bridges, Car parking, Family-friendly, Gentle climbs, Industrial heritage, Museums and visitor centres, National Cycle Network, Out and back, Pubs and cafés, Railways, Reasonably flat, Suitable for older kids, Suitable for young kids, Towns and villages, Views of open countryside, Woodlands and forests
Opened on 2nd August 1869, the Macclesfield, Bollington and Marple Railway (MB&M) was driven by the coal pits of Poynton, the cotton industry of Bollington and the North Staffordshire Railway's desire to find its own, cheaper route to Manchester.
Despite plugging a useful gap in the passenger network, the post-war downturn saw the various goods yards and services wound down through the 1960s as road transport took over and, despite surviving Dr Beeching's famous cuts for several years, the line limped to closure on 5th January 1970. Remarkably, the stub of track serving Rose Hill station in Marple survived thanks to its commuter traffic.
The short-sighted hastiness of the day saw track lifting begin that same year, while station buildings at Poynton and Bollington were demolished in 1971. For a decade the line lay disused and dormant, until a feasibility study into reusing the route for recreational use was prepared by the Civic Trust for the North West
Presented in 1982, and carried forward by the Stockport and Macclesfield councils of the time, this would include a path the entire length for walking, cycling and horse riding.
A demand from British Rail to demolish the impressive Bollington Viaduct which spans the valley of the River Dean was the most controversial aspect. Just a few months later, following a petition and significant local pressure, it was saved. Dr David Bellamy officially opened the 10-mile "linear park" on 30th May 1985.
After many years with the inglorious nickname "Middlemud Way", recent resurfacing, particularly at the Stockport end, has brought the entire trail up to a good, wide and mostly dry standard for all kinds of bikes and peaceful, flat riding year-round.
Route map
The route stats featured here are automatically generated by Komoot. For the most accurate guide, please refer to the route details above, based on actual rides recorded by Strava.
Where to start
Maybe it's just force of habit, but starting from the Marple end of Middlewood Way in the Rose Hill area of the town always seems to offer the most satisfying ride, taking you out from town to country. Plus you can turn back at Bollington viaduct, if the slightly higgledy-piggledy route into Macclesfield doesn't appeal.
The Alan Newton Way offers an easy off-road route to the start of the trail from inner Stockport, while the Upper Peak Forest Canal can provide a good quiet link from Disley and the High Peak. See the route described in the Lyme Loop cycle route for a way to link the canal and trail together easily.
You'd be wise to avoid the main A6 and A626 roads out of Stockport, especially at rush hour. Torkington Road is a reasonable alternative from the quieter back roads of Hazel Grove.
Other access points are scattered fairly evenly along the route, almost everywhere a road or trail crosses. Wood Lane in Marple, Torkington Lane, Buxton Road (A6) at High Lane, Shrigley Road at Higher Poynton, Springbank Lane near Adlington, Grimshaw Lane in Bollington and Clarke Lane at Kerridge all offer useful links to join or diverge.
By train: Trains to Rose Hill Marple and Macclesfield railway stations provide access almost directly onto the route at each end, while Middlewood, previously an interchange, is now a delightfully odd halt right under the trail near High Lane.
By car: Free car parks at Rose Hill, Marple and Shrigley Road*, Higher Poynton provide level access onto the trail, as does a small parking area off Wood Lane, Marple. Nelson Pit (pay), Jacksons' Brickworks and Bollington car parks require steps (the latter a hefty number). Numerous pay car parks at Macclesfield. *Note the access barriers here are very narrow.
Shop and support
Bikes, accessories and gear to start your next adventure. Simply buying through these links is a totally free way to support the cost of keeping Peaks & Puddles online. See more here.
Things to note
The surface is now almost entirely dry and mud-free throughout, although can still see surface water in places after rain, so mudguards can be advisable.
There are three metal a-frame barriers leaving Marple. The access off Torkington Lane is the only one to be level and barrier-free.
Due to the nature of the former railway line being in a cutting, most access points from the A6 southwards have fairly steep steps.
At Grimshaw Lane south of Bollington, the trail crosses a road with a particularly annoying metal barrier then uses a large wooden ramp with four sharp corners to skirt around an industrial yard. Most bikes can be easily pushed through, but any non-standard cycles or trailers may be completely blocked here.
Just outside Macclesfield, the Silk Road bridge uses some rather more forgiving, wider zig-zag bends to raise the trail up. Good fun, but best watch younger kids don't head down the steps!
Found this guide helpful?
Please consider chipping in the price of a coffee to help pay the bills and support my work, ensuring this resource remains here and free to access for everyone. It only takes a few seconds.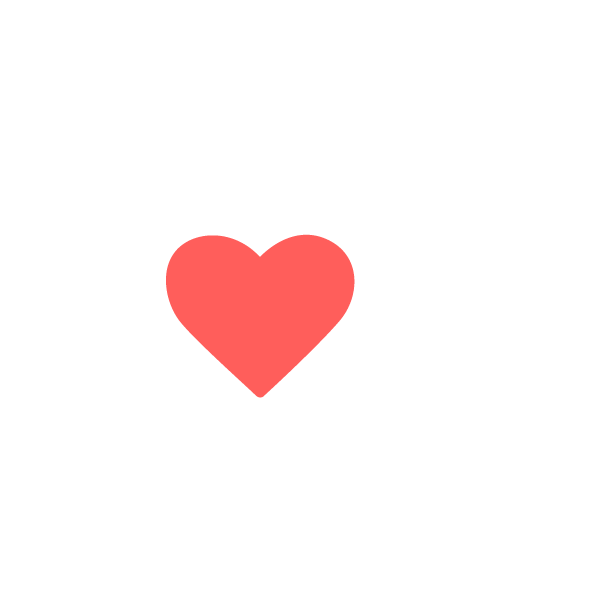 Buy me a coffee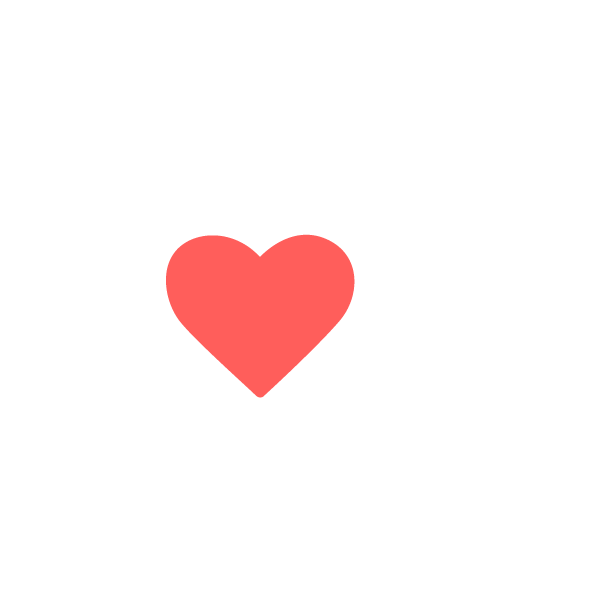 Buy route downloads
Route description
From Rose Hill Marple station, Middlewood Way begins inconspicuously and unglamorously beside the recycling centre and an abandoned toilet block. Hang in there, head into the trees and the route immediately opens out into a pleasant wooded asphalt track, heading straight for its first historic railway overbridge — one of no less than 17 along the way.
Crossing a small parking area between housing and the local rugby club, the trail soon leaves suburbia behind, turning to compacted gravel as it passes Marple Golf Course then immediately entering gently rolling countryside, still dotted with farms, with a very gentle gradient. Impressive views open out over south east Greater Manchester to the right for the next mile, before you cross a narrow farm track at an open wooden gate (watch for vehicles!) and the noise of the A6 looms.
One platform of the former High Lane railway station is still in situ, with picnic benches and information boards. Heading under the A6 through a curious tube of a tunnel where the old railway bridge was filled in, the line sinks into a shallow but often damp cutting, completely shadowed by majestic trees. The overbridge ahead was surprisingly not for farming but, briefly, a branch linking nearby Norbury Colliery with the Buxton line ahead. At one time this area right through Poynton was serious coal mining country, with Middlewood Pit being to your left, complete with 'tramway' and canal link. The start of Norbury Brook can be seen to the right where the Ladybrook Valley Interest Trail, a walking route tracing the stream to Cheadle, diverges. This was the scene of a serious landslip in 2016 as summer floods took away part of the operational railway embankment.
Railway links, both current and former, become clear again as you approach Middlewood itself and the trail veers over one of two metal bridge decks across the remaining railway line to Buxton. In a very British turn of events, it was ten years after the opening of the newer, higher line before an agreement between the two railway companies was made and a station was built to link the two, in 1879, providing an important interchange between Cheshire and Derbyshire. This separate station, later known as Middlewood Higher, was constructed of timber and clung perilously to the side of the high embankment. To one side, the 1892 stationmaster's house is still present, the only one provided by the railway on the line, likely due to the isolated location.
Leaving Stockport behind for Cheshire East, the trail settles into a gentle rhythm and an alternate layout: splitting from a single wide shared path into a narrow path predominantly for walking and a wider bridleway. While horses must stick to the bridleway, there's no rule about which to cycle on — it makes sense to stick to the wider path of course, but if there's a large group, horses or an obstruction ahead, the narrow path provides a useful diversion. And just to keep you on your toes, the two paths swap sides several times. Before the next overbridge at Pool House Road, dominated by pylons and new houses, a curious trail cuts a path away to your left. This was the Middlewood Curve, opened in 1885 to link the two lines, providing a (lengthy) through-route from Macclesfield to Buxton, with numerous sidings alongside. Unusually for such a rural link, the line towards Disley joined via a flyover bridge, all trace of which sadly gone. Today the path leads towards a local nature reserve on the site of Jacksons' Brickworks.
After a long, straight cutting bookended by more bridges, one provided to carry the Prince's Incline, part of a network of horse and cable-pulled colliery lines built across the area in the early 1840s, you approach Higher Poynton station. As the trail splits under the bridge, each side goes up over a former platform — that on the western side still completely intact, even if the station buildings are not. Gentle steps lead up to Lyme Road where a plethora of options await: straight ahead is the Nelson Pit visitor centre with toilets and a small exhibition room, turn right for a short climb to the picturesque Macclesfield Canal marina and quaint trading post shop, or turn left to cross over the bridge for The Boar's Head pub, a café and the easiest route down into Poynton itself, 1.5 miles away. Where the tracks once lay, picnic benches are a popular stopping point. Retrace your steps back through the bridge and you might just spot where a branch left the line, curving off down to join the Poynton colliery lines and the Anson Pit, now the Anson Engine Museum.
Continuing south, you pass Poynton Coppice nature reserve on the right and a small parking area on the left. Marking the start of the surprisingly large area known as Pott Shigley, this lane is a great diversion from the trail and the best route up into Lyme Park. Crossing a small bridge, the views briefly open out to the hills before you're shadowed by fir trees, the wooden electricity pylons dotted alongside the path giving an evocative and almost romantic throwback to the telegraph poles which once lined the railways. The hamlet of Wood Lanes passes by to the right before eventually the high-sided cut gives way to beautiful Cheshire countryside peeping through trees. Where a large patch in between the two trails is appropriately given over to wonderful spring meadow flowers, you'll find benches and wood carvings at Springbank picnic area.
Springbank Lane is one of the best places to join or leave the trail, albeit by a set of steep steps, to explore the mostly peaceful Cheshire lanes knitted around the surrounding fields. Brookledge Lane follows, linking Adlington to Pott Shrigley and a preamble to the infamous Brickworks climb. Further along, the views eventually, if briefly, open out again in spectacular fashion as you burst onto an embankment near Higher Doles Farm. A lone coveted bench provides a perfect stopping point to admire a panorama stretching from the ancient outcrop of Alderley Edge to the distant, glistening towers of Manchester. Suddenly, you seem to have covered rather a distance!
After dipping back for some way into an unremarkable cutting, Bollington appears just as unexpectedly and just as remarkably; the trail suddenly setting out onto a huge twenty-three arch stone viaduct which dramatically straddles the hilly village below. Straight ahead to the left, try to spot the unmistakable bell-like structure of White Nancy on the hilltop above Kerridge. Closer by on the same side, Clarence Mill helps to mark the Macclesfield Canal in the landscape, which cuts a similar dominance across the village by way of a huge embankment.
What comes next might bring you down quickly from that joyful high; in fact if you use the viaduct as a fitting end point and turn back here, you won't be judged. First, a vanished bridge where Bollington railway station once stood means dropping down to cross Grimshaw Lane between traffic, a terrible council access barrier guaranteeing to clonk your pedals in the process. A frankly pointless gate then follows on the other side, followed by an uncomfortably narrow, usually overgrown path climbing up around where the former trackbed has been lost to industrial yards. If you're comfortable enough on quiet roads, it is actually far easier to ignore this path and cross directly into Clough Bank, which climbs briefly but steadily, turning right at the top to rejoin the shrunken trail. Sadly either way the worst is yet to come: a well-meaning but ultimately downright annoying zig-zag of wooden ramps to get you back down to railway level. You may well be able to cycle down, but probably not up, and if you've anything but a normal single bike you might be stuck completely.
Dropping under the final remaining railway bridge, your patience with the above is at least rewarded with a fantastic hard, smooth cycling surface and lights, for the first time since Rose Hill. Soon enough the urban sprawl of Macclesfield comes into audible range as you climb quite an ingenious snakes-and-ladders set of ramps and steps to raise you up to the impressive Silk Road Bridge. Sadly the view, of the town's major dual carriageway, is less memorable, but the route onwards from here is dry and pleasant enough in all weathers. Following parallel towards the town centre across a toucan crossing and over a wooden bridge, it then crosses under the Silk Road in a dingy underpass before dumping you out unceremoniously alongside a Tesco petrol station.
The final link onwards into Macclesfield itself is quite fantastically poor for a major town, though a small improvement may be coming in time. Despite the endless space here devoted to cars, there's no clear indication where cyclists should be. Stick to the pavement, though, and you'll find a toucan crossing which leads you neatly into, well, a set of railings. But use your ingenuity (and a sharp turn behind them) and you'll stumble behind the vegetation into a riverside path. This awkwardly narrow walkway luckily soon opens out under the rail and road bridges to bring you not-quite-magically out to the mainline Macclesfield railway station. The town centre is up the fairly steep hill of Waters Green to the right, sadly there's no more ideal cycle route.
Turn back and return via the same route.
Found this guide helpful?
Please consider chipping in the price of a coffee to help pay the bills and support my work, ensuring this resource remains here and free to access for everyone. It only takes a few seconds.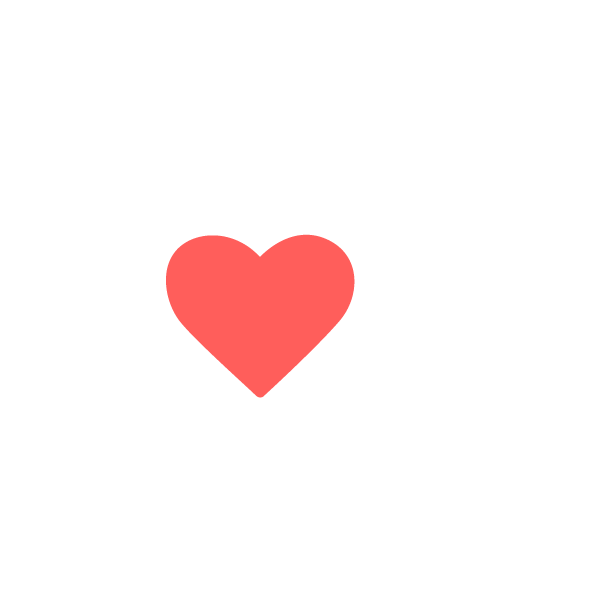 Buy me a coffee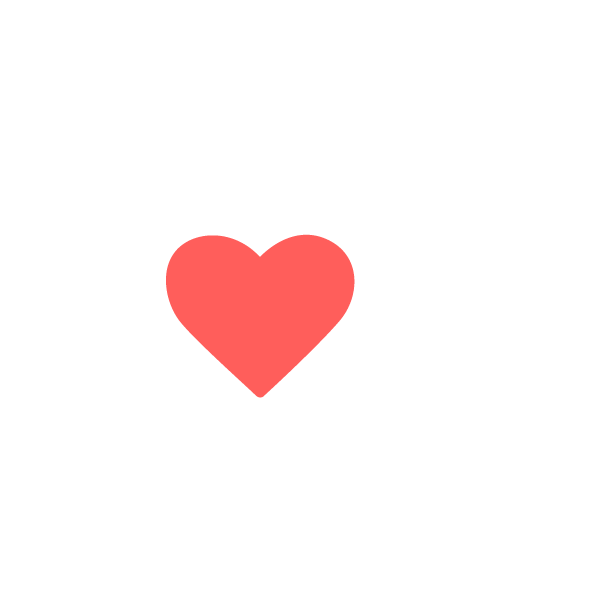 Buy route downloads
Gallery
More to explore
Please note: While great care and attention has been put into gathering these routes, ensuring details are accurate and determining their suitability, all information should be used as a guide only and is not a replacement for using your own judgement or research when setting out on new adventures. Peaks & Puddles cannot be held responsible for any problems you may encounter.
Always ensure your equipment is safe for use, that you are well prepared carrying everything necessary including access to a good map. Follow the Highway Code and the Countryside Code at all times, respect the landscape and the wildlife and people you encounter. But most importantly, have fun!