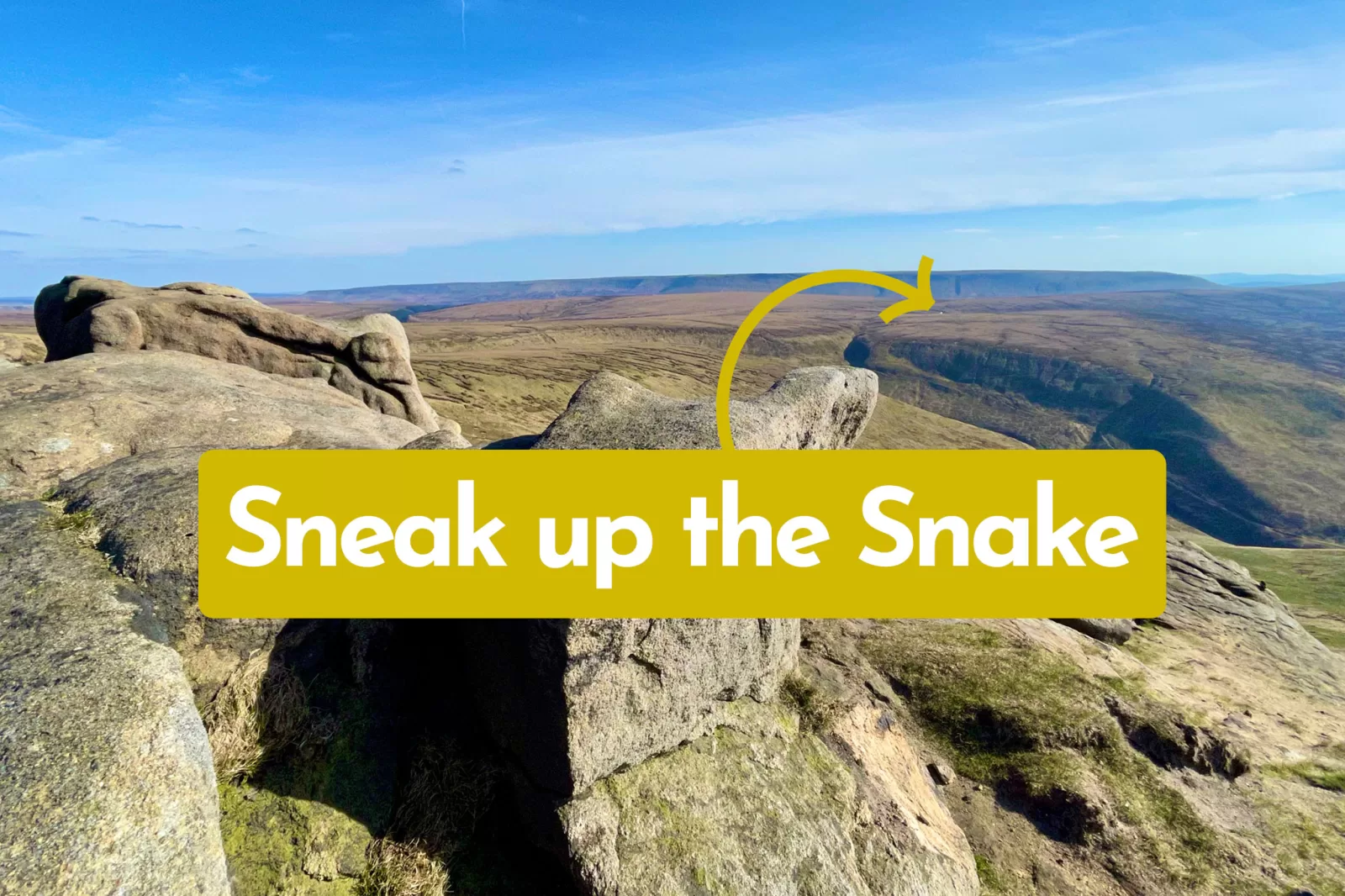 The spectacular, sweeping climb up the A57 Snake Pass road out of Glossop will be a low-traffic space once again for five days in late May, prompting a new organised cycle ride to the summit.
Derbyshire County Council has announced the Manchester to Sheffield route will be closed from Monday, 22nd May to Friday, 26th May 2023 for urgent repairs at previous landslip sites.
During the works, the council states the road will be closed to all road users, including pedestrians and cyclists, east from the Snake Pass summit to the Upper Derwent Valley (Fairholmes) visitor centre access road. This is similar to (but even more extensive than) the closure last Autumn.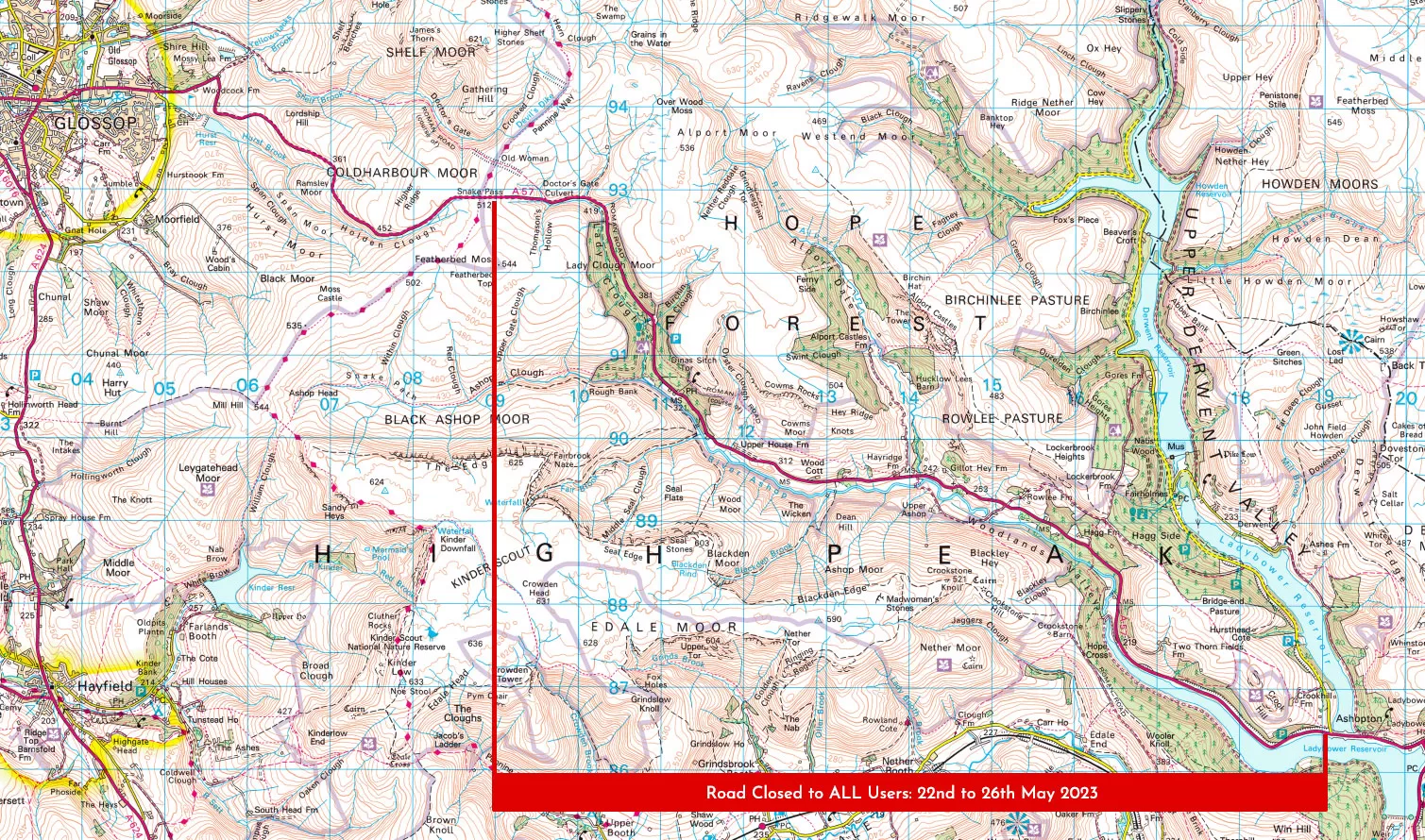 While this means no repeat of the early 2022 scenes will be possible, when a vast new low-traffic cycle route from Glossop to the Hope Valley became possible, it does mean the climb out of Glossop — and the glorious descent back — will be almost entirely free of motor vehicles.
Taking advantage of the short closure, a new mass cycle ride has been announced by Harry Gray, who organised the 2022 rides dubbed "Snake Pass Trespass". These protested Derbyshire County Council's hostile attitude to the enjoyment of the route without traffic, when workers were briefly told to turn people back, even on parts of the road where no legal closure notice existed.
The new ride will meet in Glossop's Norfolk Square at 6.30pm on Wednesday, 24th May 2023. Rides during last year's long closure attracted people on cycles of all types — including trailers, tandems and electric rental Bee and cargo bikes all the way from Manchester.
Following the previous closures, many including myself noted how beneficial it'd be to local tourism and people to purposely make the road "traffic free" on at least one day a year, if not more regularly.
Sadly, the Conservative-run Derbyshire County Council continues to ignore such possibilities. It's notable that even with this closure, and the ideal May weather for people to get out cycling, the council's website article fails to mention cycling will still be legal on the Glossop side and — for five brief days — actually appealing. Here's hoping word gets out anyway and cycling visitors provide a little week-long boom for some of the town's businesses.
After the council announced the re-opening of the road in 2022 with a laughable "safety first" headline, the past year has seen continual major incidents and crashes, some requiring air ambulance. It remains one of Derbyshire's most dangerous roads (if not the most dangerous) and, with no suitable alternative, a serious block in the High Peak landscape for safe cycling.
Despite this, the roadworks will see two sets of temporary traffic lights removed and the "cracked and damaged road" replaced "with a new, much smoother surface".