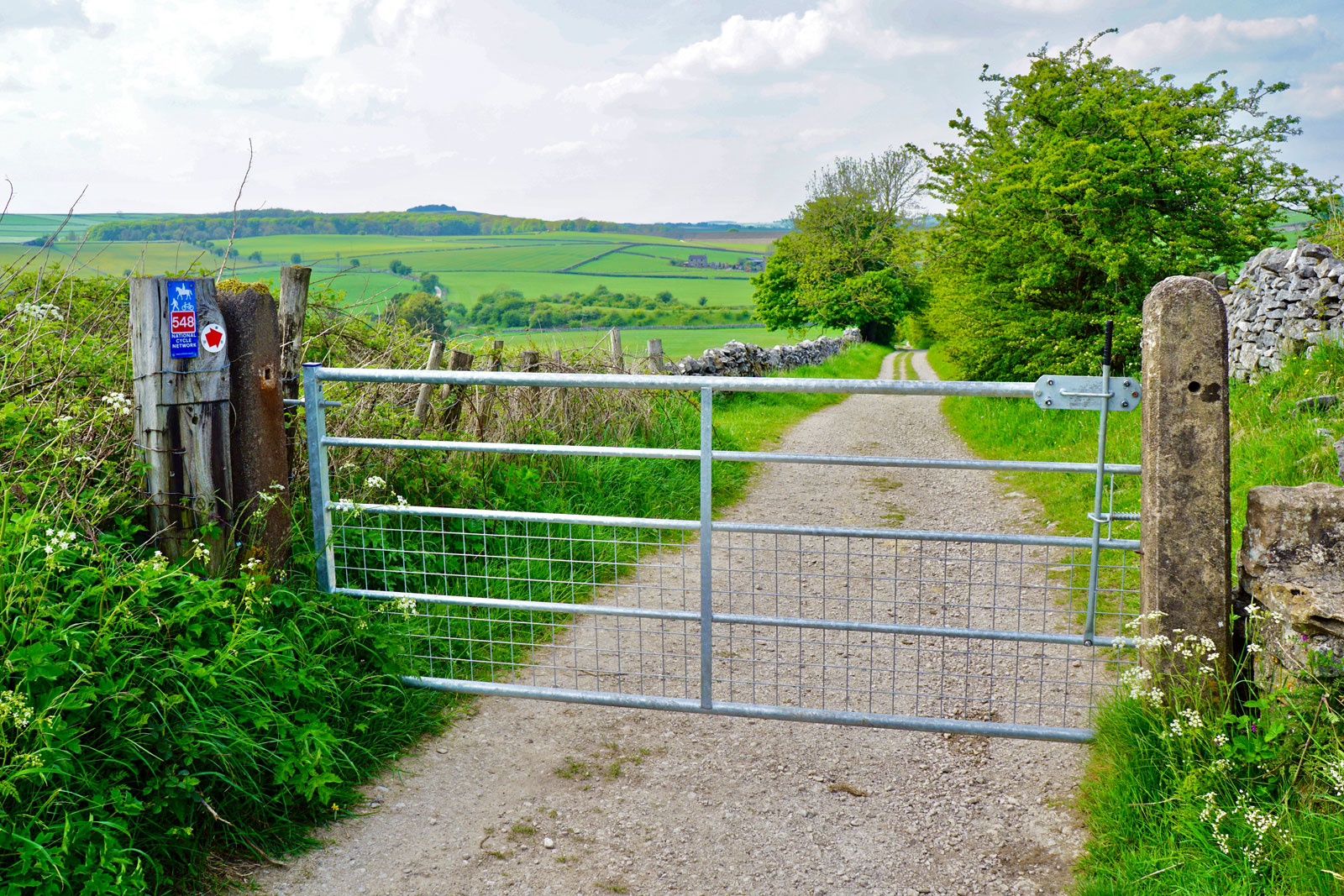 The Peak District National Park Authority has launched a consultation for input into its next National Park Management Plan — an important chance to get active travel, rights of way and cycling high on its agenda of work.
The current 2018-2023 National Park Management Plan (direct PDF link) mentions the words "cycling" and "active travel" only once, hidden amongst the first priority of "preparing for a future climate".
As shown over the past year, with the National Park swamped by day visitors in private motor vehicles, the need to prioritise sustainable travel goes far beyond just a climate or air pollution issue but into the very fabric of every day life in the Peak District, and enjoyment of its natural wonders.
Current levels of private motor traffic into and around the Peak District are unsustainable and actively harming its landscape, villages and even towns beyond its boundary (hello, Glossop, Disley and others). The impact can be damagingly felt in road safety, health and wellbeing, noise, litter and visual intrusion as much as air pollution.
The plan for the next five years has to address this, shifting as many people as possible to public transport and, especially for "last mile" type journeys, active travel. It should include more, cheaper public transport options and more, safer, more accessible, more appealing routes for arriving and exploring without a motor altogether.
Luckily, the survey has just the option for that. Please do take a moment to fill it in now and, if you agree, make sure that "Improving sustainable travel to and within the National Park" is selected as as "Absolute priority" and below that, as your no.1 priority.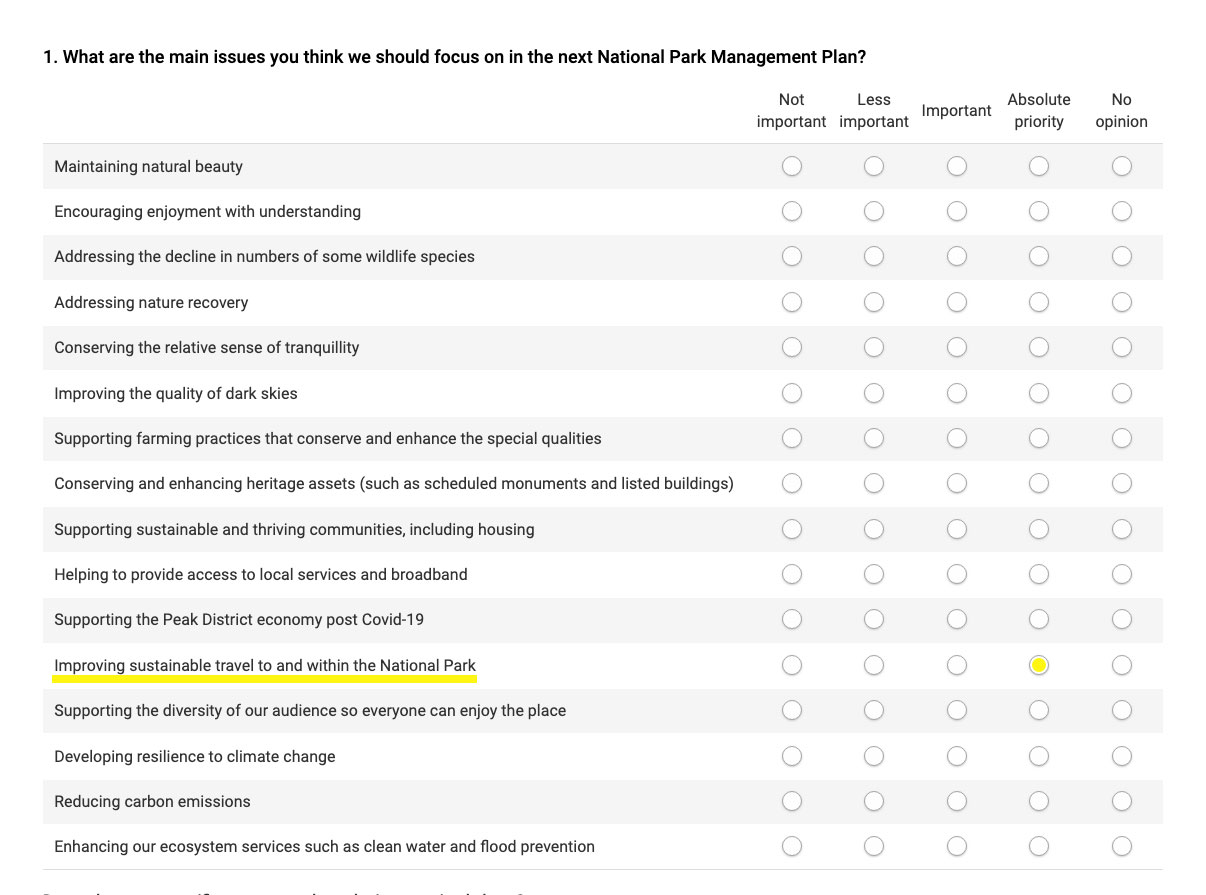 The survey also has boxes for further comments. It might be worthwhile noting the lack of bridleways in the Peak District, just 11% of rights of way versus 22% nationally, or the lack of suitable cycle parking at so many village and countryside spots, or the lack of good cycle storage on trains, or the lack of bus routes to the likes of Parsley Hay, or the lack of suitable safe cycle routes into the National Park from its major neighbouring cities of Greater Manchester and Sheffield, or the lack of traffic calming and reduced speed limits on so many country lanes without pavements. Just to note a few points…