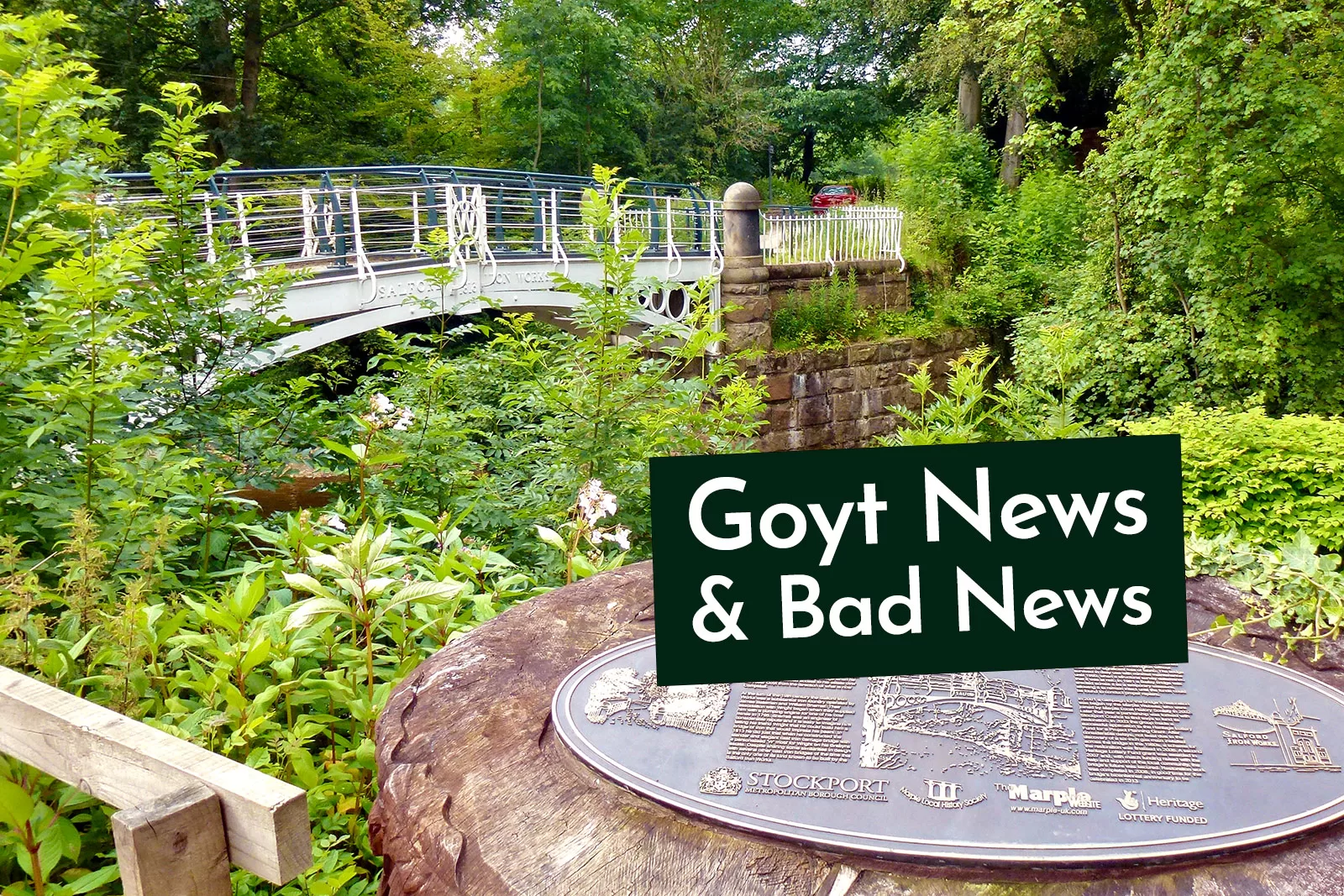 The historic Iron Bridge connecting Brabyns Park in Marple with Rollins Lane in Compstall is currently closed for repair, blocking a key route for walking and riding across the River Goyt.
Vital restoration work has been underway after cracks were found in the 1813 structure, which was originally built as a private access to Brabyns Hall. Today the bridge forms part of a useful off-road shortcut avoiding the busy B6104 and connecting Brabyns Park towards Etherow Country Park.
These works are entirely welcome of course, but haven't been very well publicised. It seems that, since the recorded bridleway on Rollins Lane stops at the bridge itself, Stockport Council haven't thought to actually note the closure alongside its usual Rights of Way listings. Yet neither have they noted it on their parks and greenspace website pages.
While previous local reports noted that access is being maintained whenever possible over the structure, there are no set times or agreements for this and it sounds like the work is expected to require closure into April 2023 with no clear dates available.
For the many users who rely on the connection it means a lengthy diversion, with the next crossing to the south along the River Goyt being Marple Bridge itself, the main A626 road. (Let's imagine the noise if the council just closed that without any publicity.)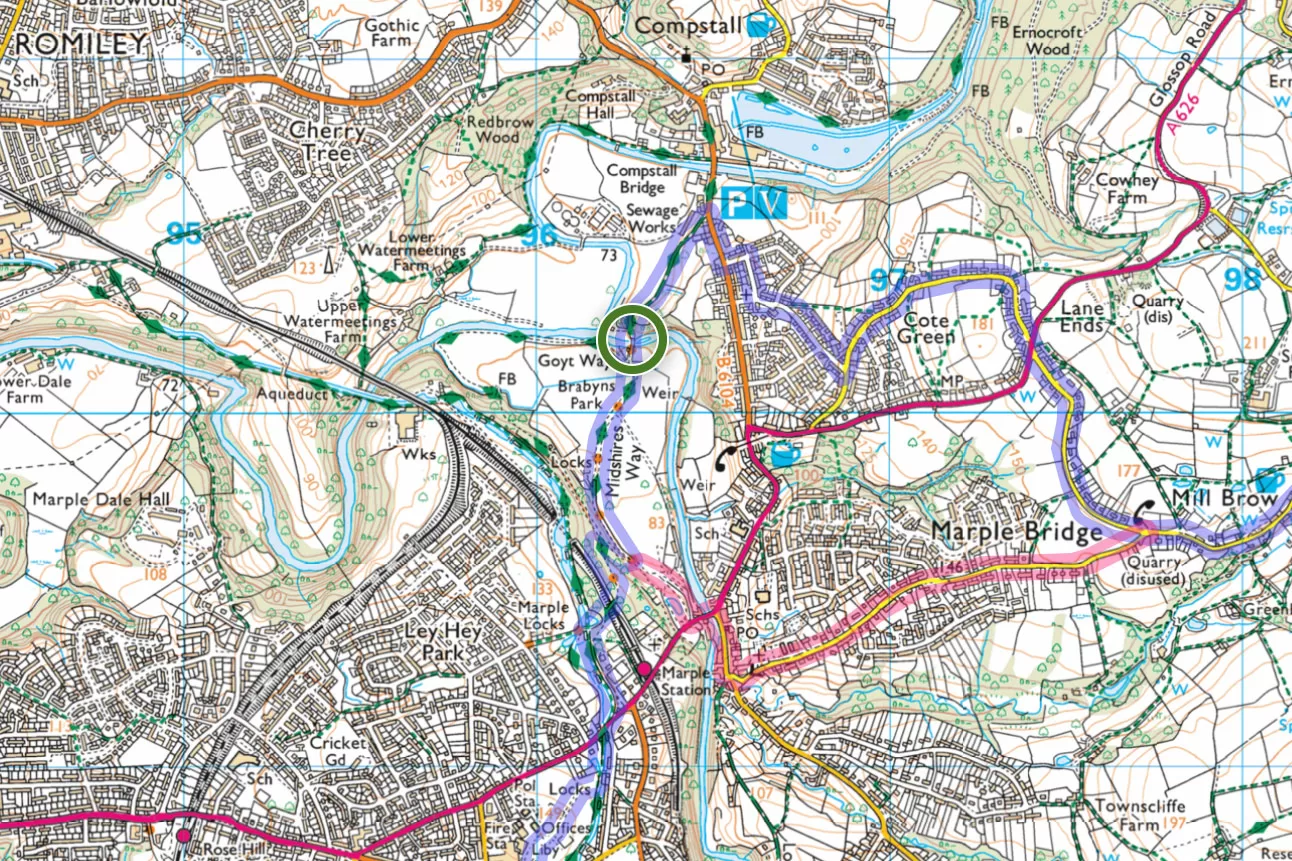 Route diversion
Rollins Lane and the Iron Bridge also form quite a key segment of my Mills and Brows cycle route, a mini Marple and New Mills history tour.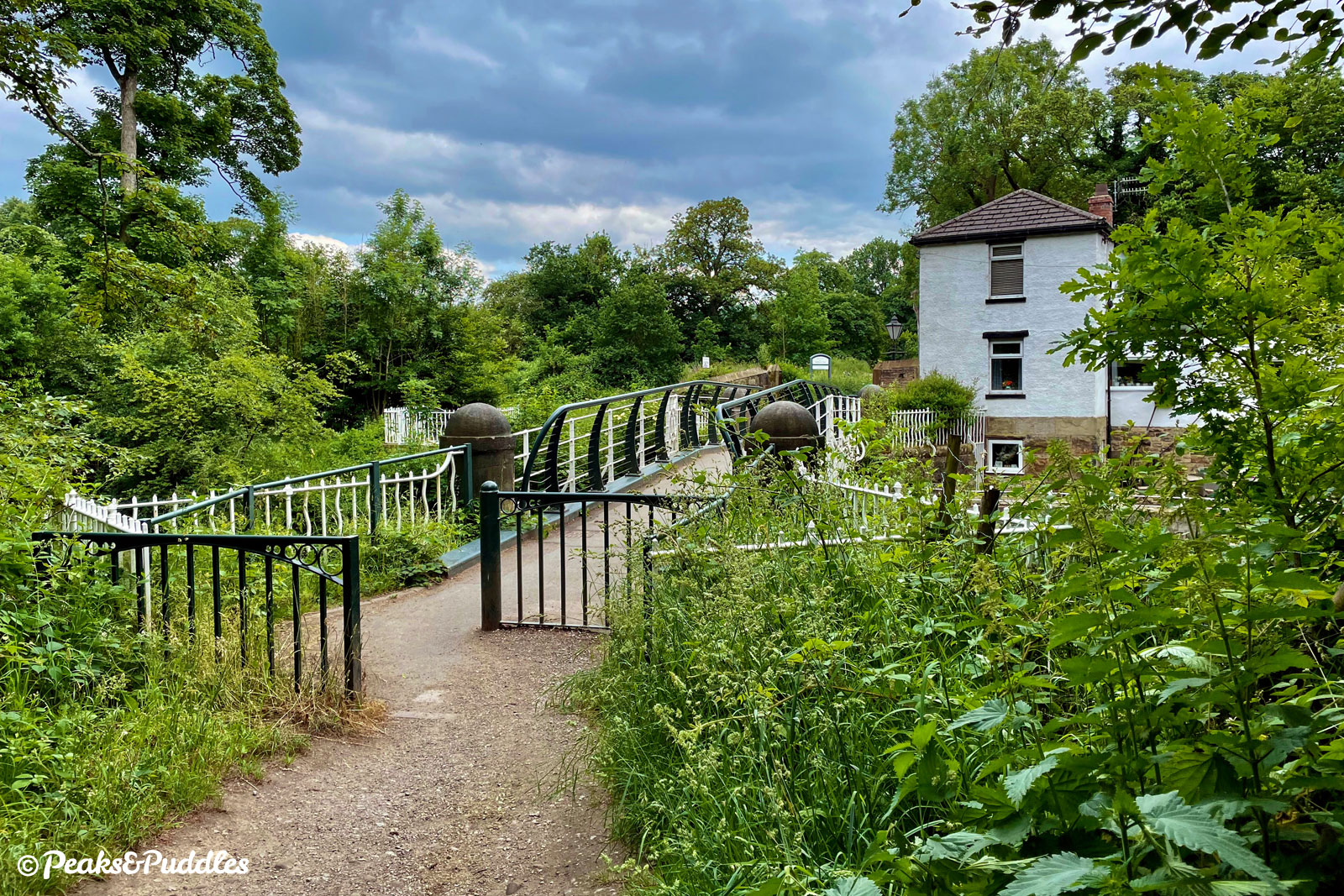 To avoid finding yourself stuck on the busy main road at Compstall during these works, I'd advise turning off the route just after Mill Brow to instead descend Hollins Lane* (brake check – it's steep). Then turn right through Marple Bridge, left at the lights and immediately right into Brabyns Park.
*Except — Hollins Lane is also marked as closed until May (for works including footway widening and traffic calming). Hopefully cycles can squeeze through, but if you happen to find this also blocked, follow the diversion down Constable Drive and Hogarth Road.