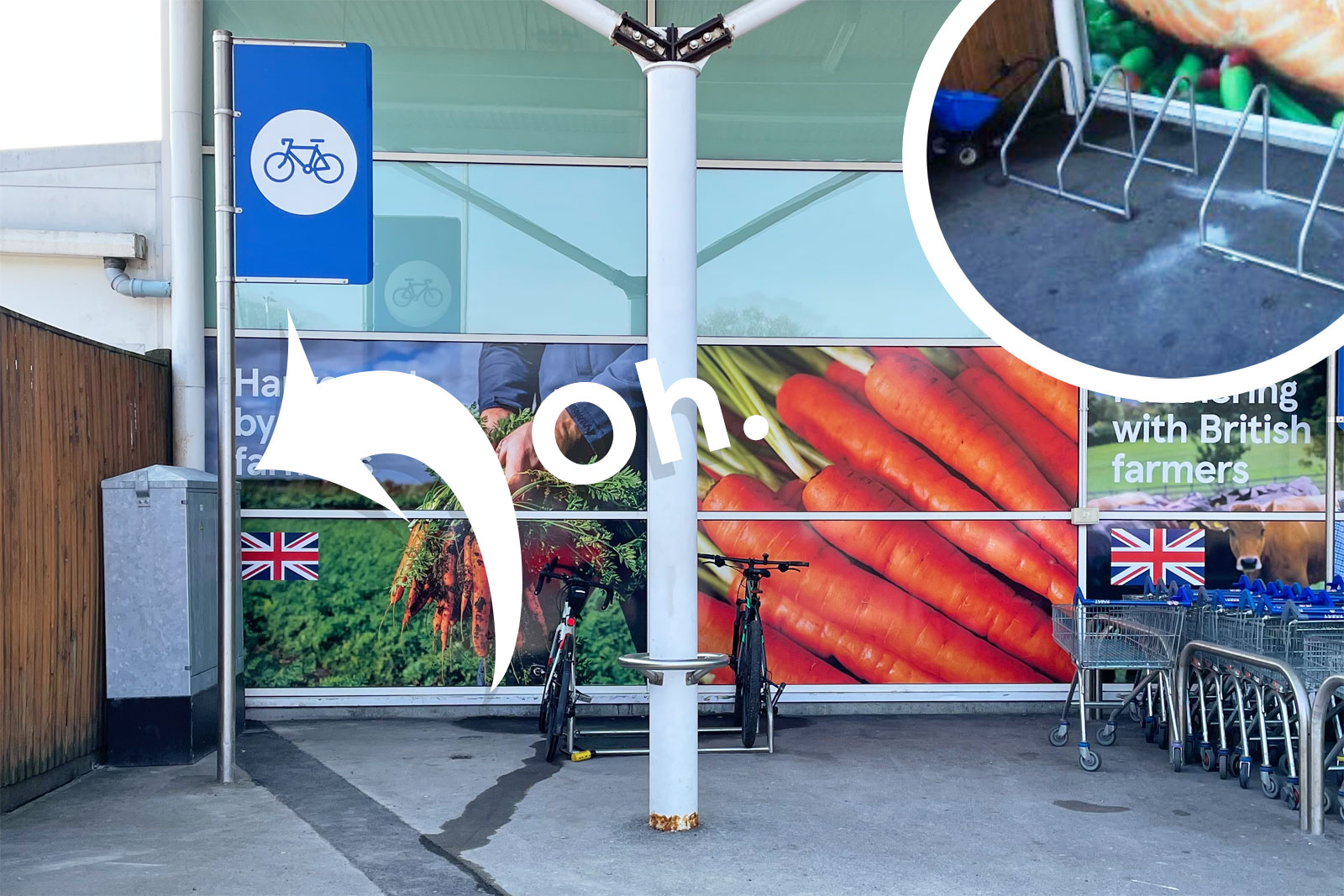 One of the three-stand cycle racks at Tesco's High Peak Whaley Bridge superstore recently disappeared, replaced by a random electrical cabinet, halving the store's already lacklustre cycle parking overnight and just a few years after it was put back to normal.
It was only in 2019 that I finally got this supermarket to increase its number of stands back to six — the number prescribed in its original planning application — after one of its two racks went missing sometime in the previous decade.
It took numerous requests over three years, including to the store manager of the time, and eventually to the Tesco CEO's office, just to get a second rack re-installed.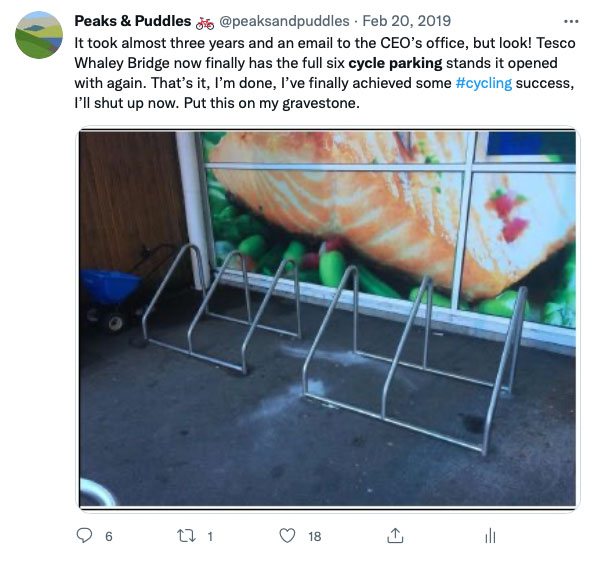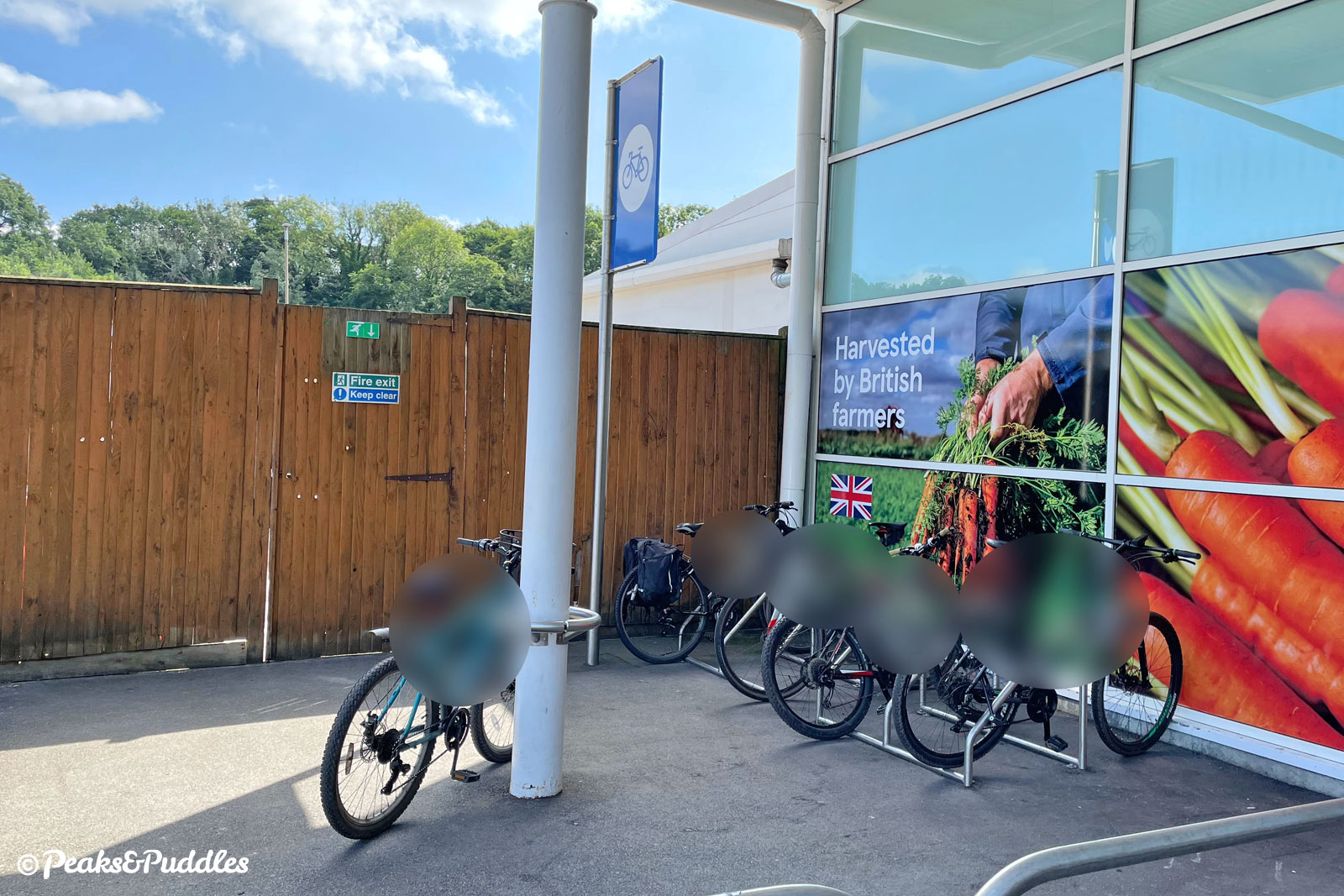 This might sound like I need to get out more, but seeing those racks full over the past couple of years (including sometimes with kids, and a couple loading a weekly shop into panniers!) proved my point and felt pretty good.
The supermarket is right next to the Upper Peak Forest Canal towpath, giving easy (if not fully accessible) cycle access from Furness Vale, Chinley, New Mills and beyond.
Anyway — a couple of months ago I arrived to find the original rack had now disappeared, leaving only the one re-installed in 2019, with a random electrical cabinet in its place.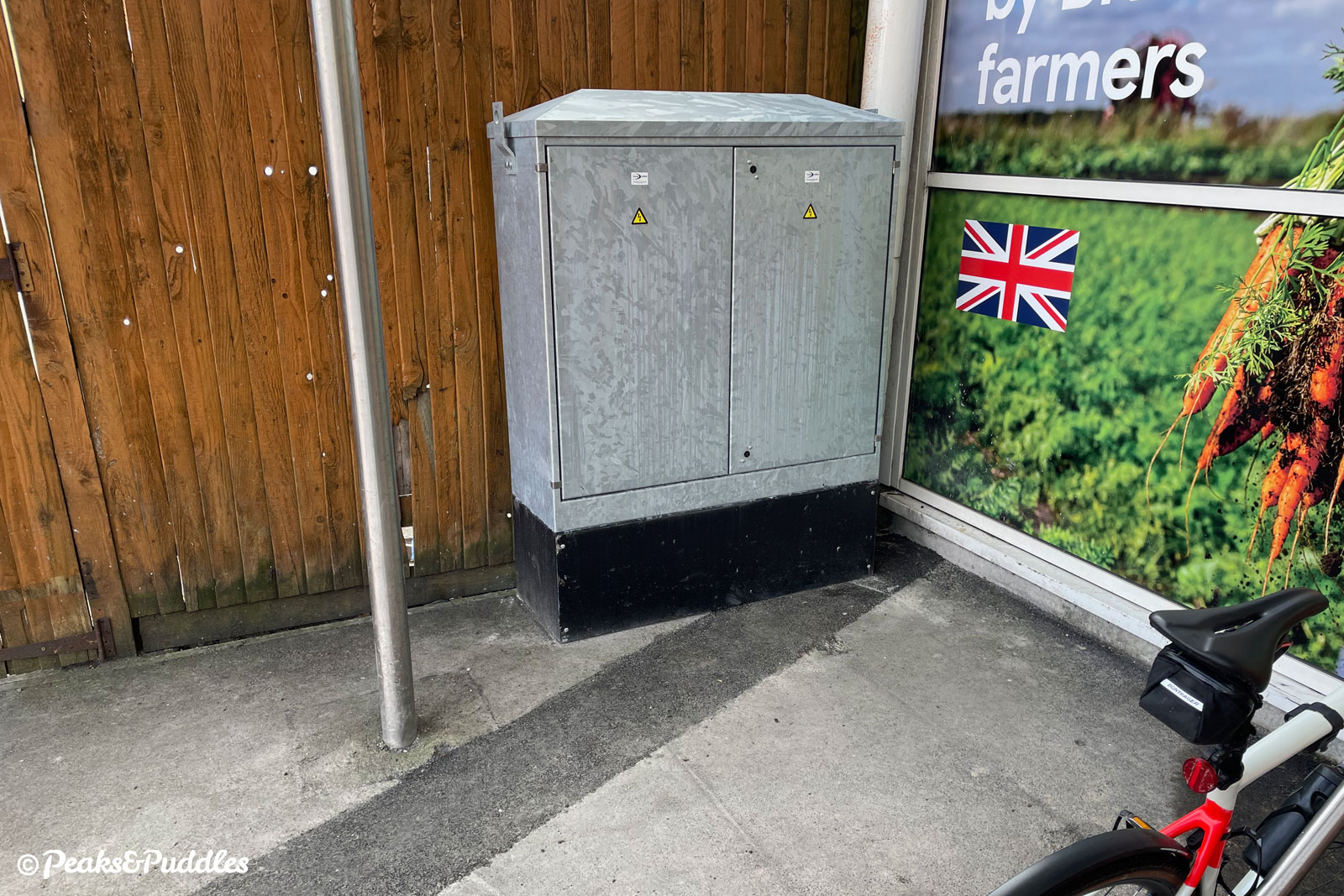 Following a line of fresh asphalt…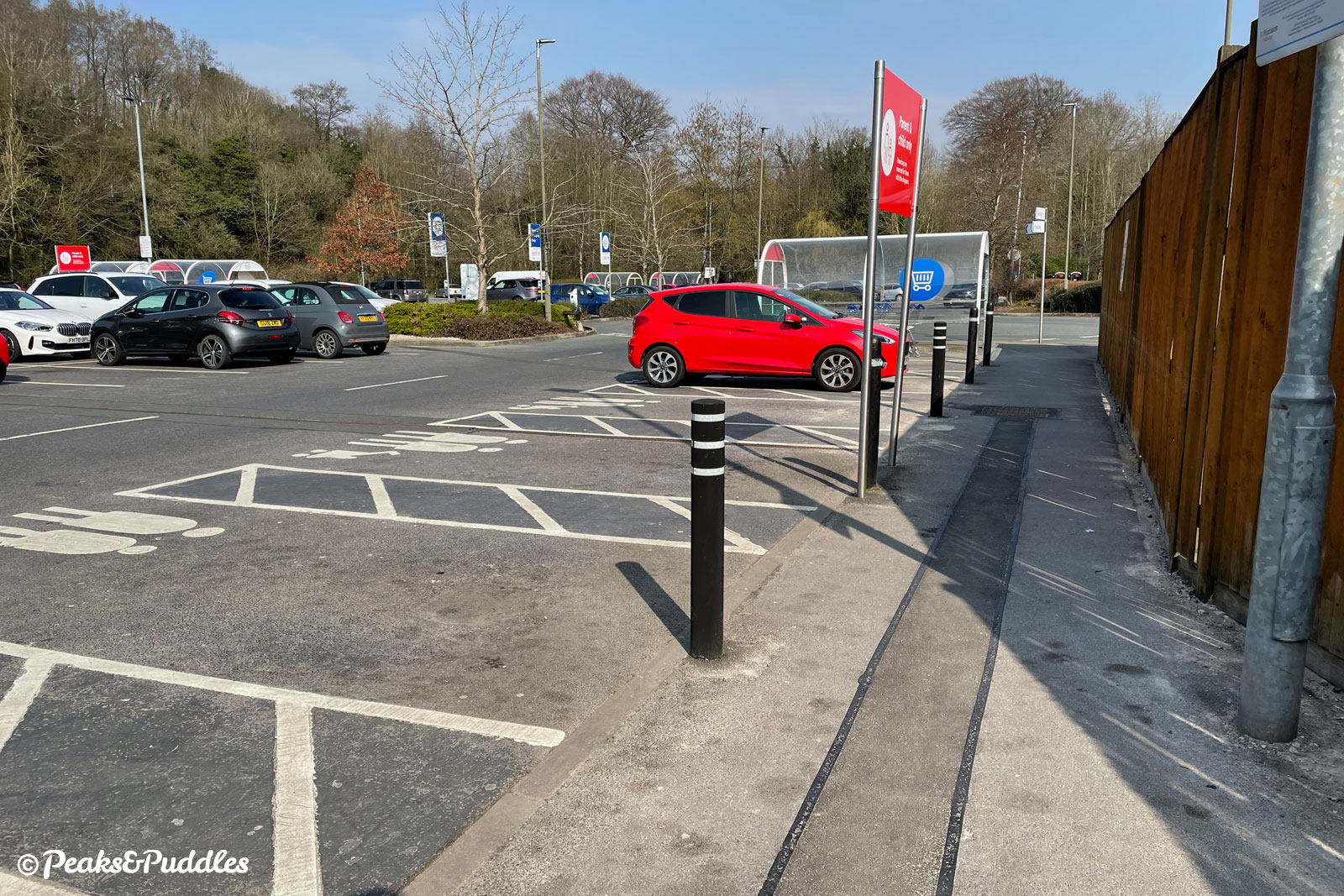 …around the side of the 248-space car park (imagine the outrage if they halved that overnight for an e-bike charger!)…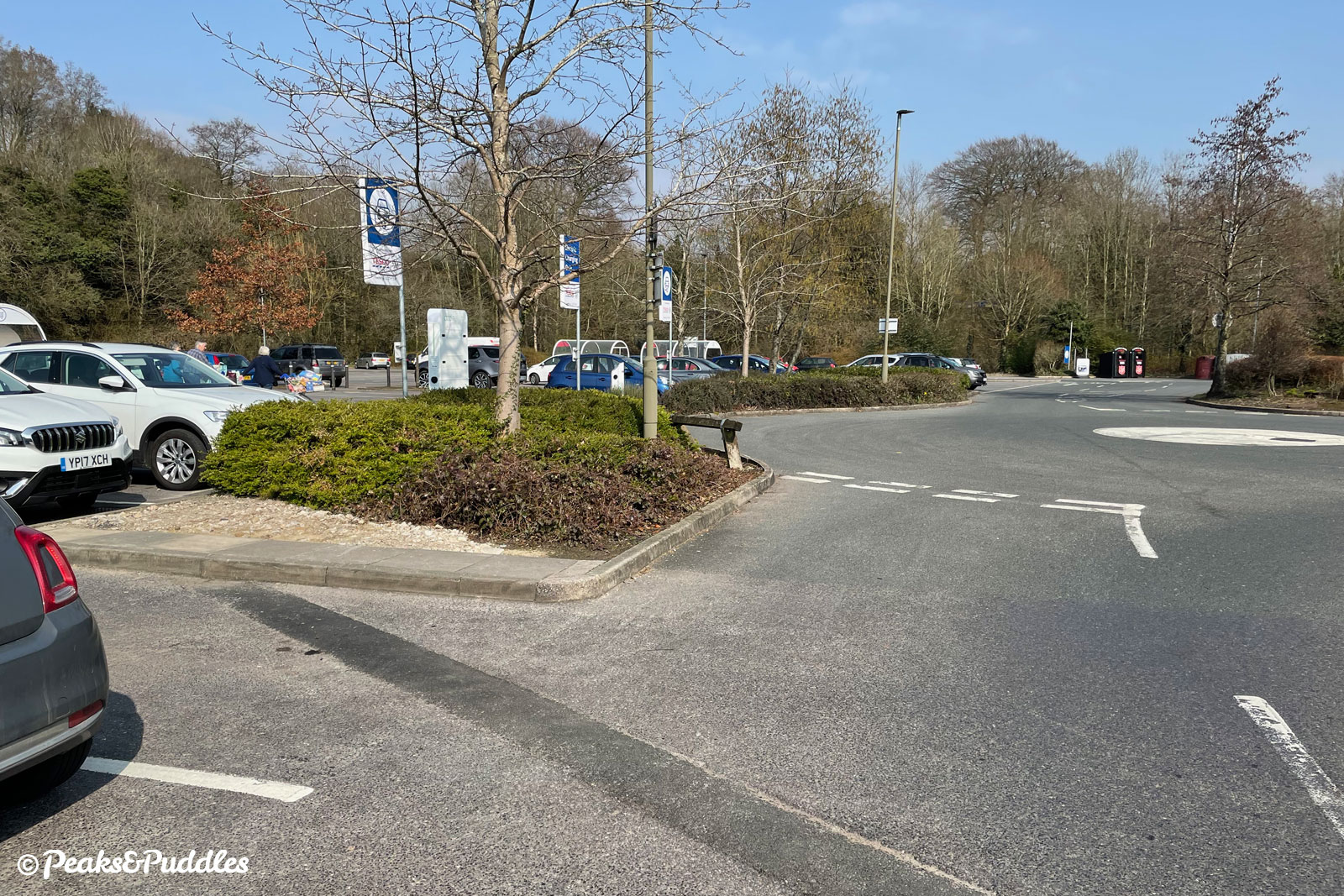 …I found it lead to some brand new EV charging points.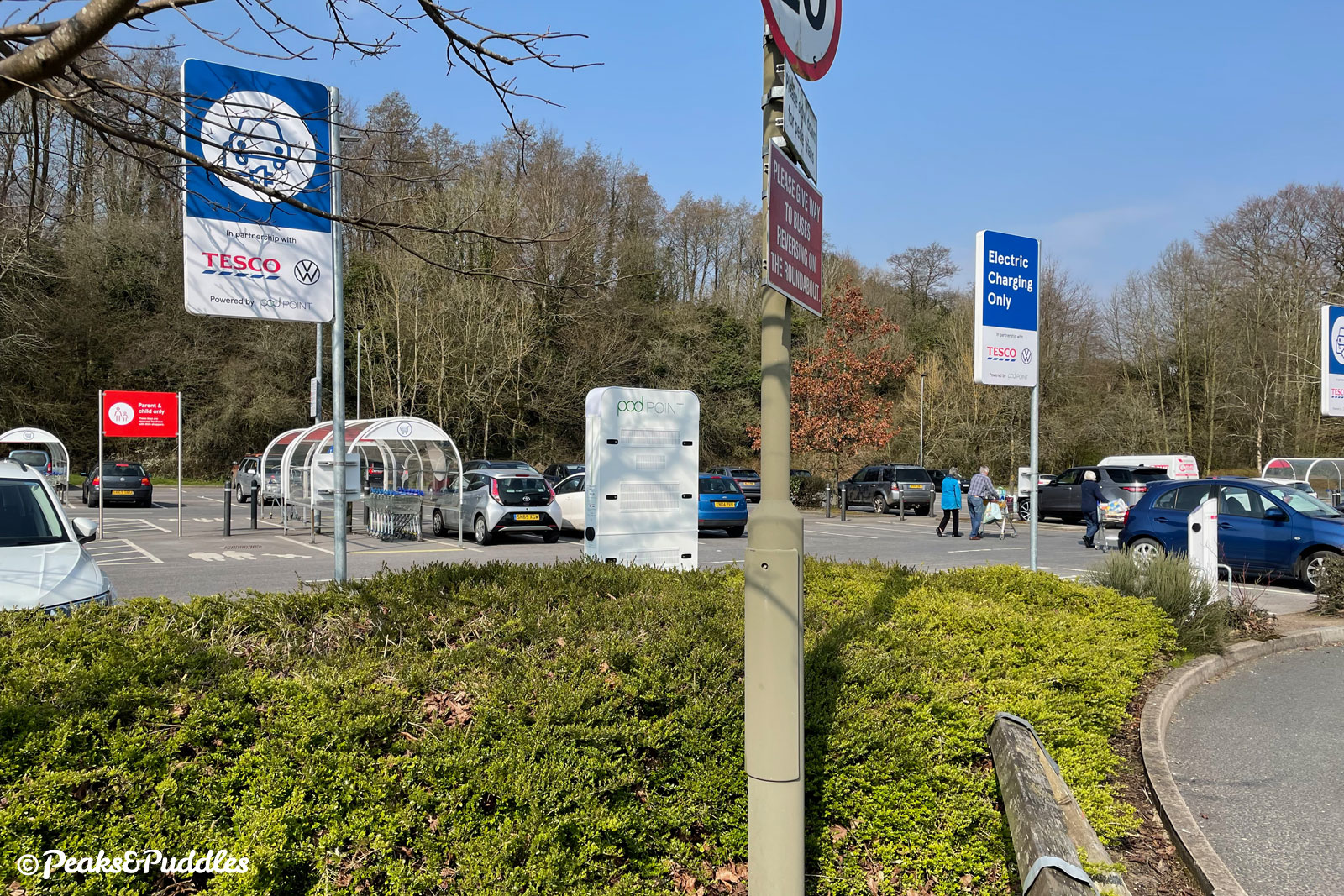 I mean, that's great on its own, but it's also very much a "you could not make this sh*t up!" scenario for cycling.
Each time I've visited since, I've seen the lone rack nearly full (nearly because the middle stand is almost unusable) and bikes locked randomly to anything available around the store.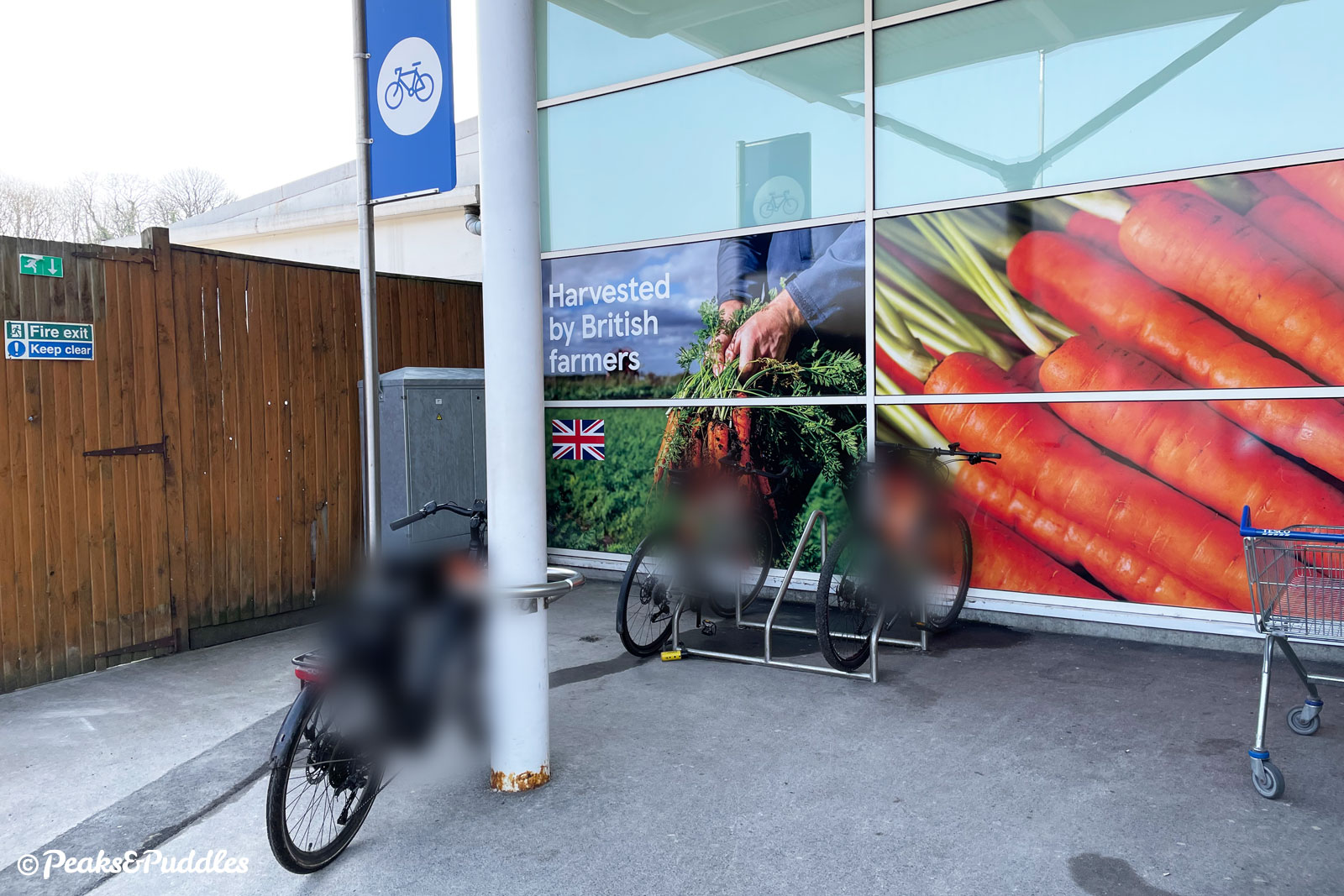 Luckily (for my sanity in particular), Tesco have now stated:
"The bike rack was only temporarily removed for the installation of the electrical cabinet. The bike rack was always supposed to be put back in, however the contractors did not come back to do this and unfortunately some time has passed and colleagues have moved on for new ones to come in. This isn't an excuse but it does provide an explanation as to why it wasn't put back to how it was before."
"[The store manager] has raised a job with maintenance for the missing bike rack to be installed again, so it will be moving back up to the full amount as before. [Store manager] is hoping this will be completed [this] week, if not at least within the next few weeks."
Which is good news, but makes me wonder what would've happened if I hadn't raised it. I guess people who cycle to Tesco just aren't that valued for them to realise it was missing?
I'd also requested that they actually look at replacing the whole offer with at least six new Sheffield stands, fixed into the ground, instead of these poor quality racks which are only bolted in place and are too tightly spaced.
"We have taken your feedback on board regarding the quality of the current racks we have and have passed this onto the relevant colleagues for this to be taken into consideration for the future."
Ie. we'll do nothing more. Every little helps!
Final note: When I've griped about Tesco's cycle parking the past, a couple of people noted the poor/inexistent provision at nearby Glossop and Macclesfield. Unless this has changed, I'd urge you to get straight onto the CEO's email address (ken.murphy@uk.tesco.com) which actually does seem to get a swift result.