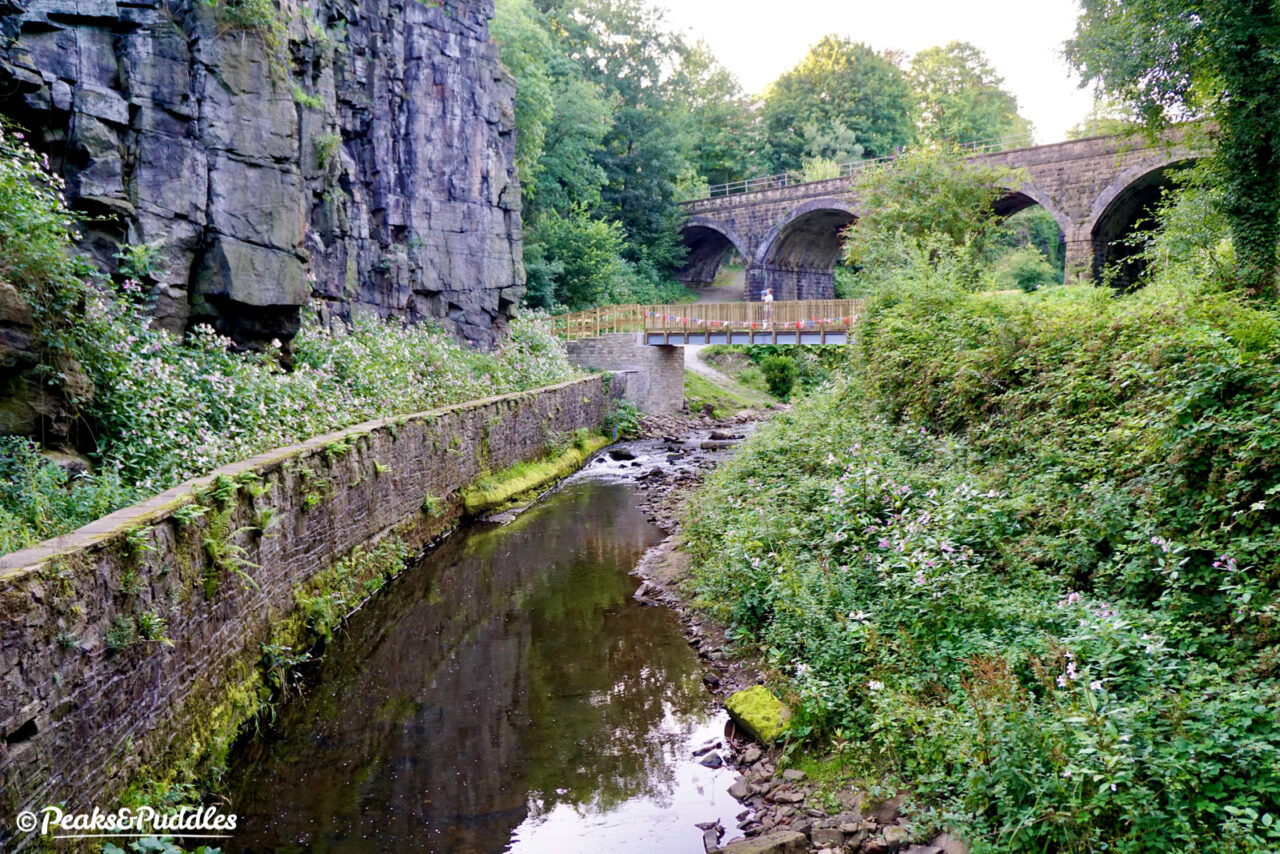 As if by magic, the impressive Torrs Gorge lying below New Mills suddenly has a brand new footbridge, re-connecting part of the Torrs Riverside Park cut off since late 2015.
Opened, so far, without ceremony, the new Torr Top Bridge connects a showpiece area of the gorge where the rivers Sett and Goyt meet with both the Sett Valley Trail and Lower Rock Street, a mini cobbled climb leading to the town's main Market Street.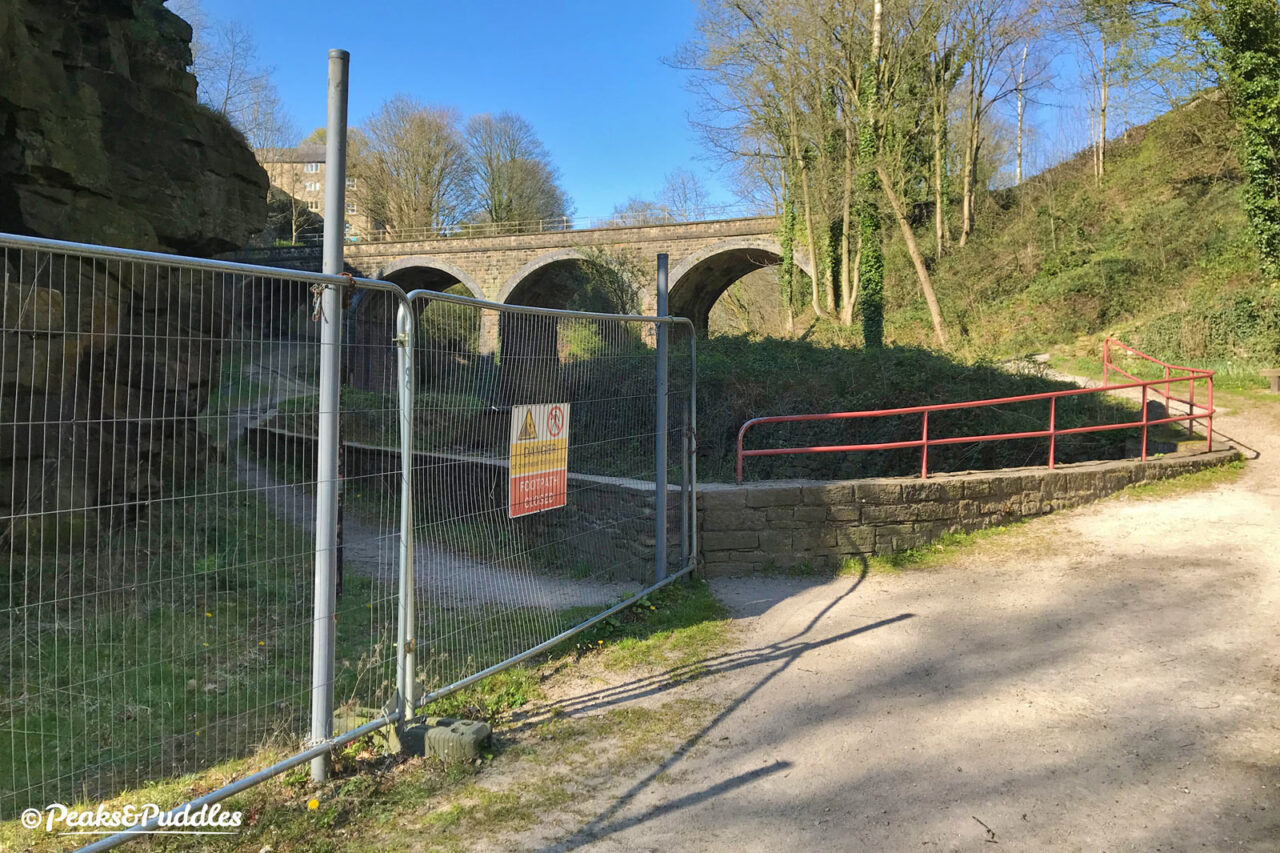 It was almost five years ago that a 200-year old pathway tracing precipitously underneath a sheer rock face beside the end of the River Sett was deemed unsafe due to rock fall and too expensive to make safe. New Mills Town Council then set about finding an alternative route.
It was decided to utilise an existing bridge towards Hyde Bank Road then double-back and cross the Sett again on a brand new bridge, bypassing the most perilous part of the original pathway.
The resulting Torr Top Bridge is a surprisingly substantial build, named as this is the "top" of the Torrs area (Torr Top Road lies some 100ft above).
Large stone abutments carry its metal beams, with wooden sides and a generous width, for a minor footbridge. It's no Millennium Walkway in its style and grace, but given the recent pressures on local councils it's a wonder it happened at all.
Crossing the Sett at a surprising height, it offers unique views up to the railway viaduct of the Hope Valley line, the row of terraces known as Kinder View perched atop the cliffs and downstream to the roaring weir and Torrs Hydro turbine on the River Goyt.
Officially the whole Torrs Riverside Park remains a "no cycling" area, though try telling that to the locals who rely on it to avoid the busy roads above.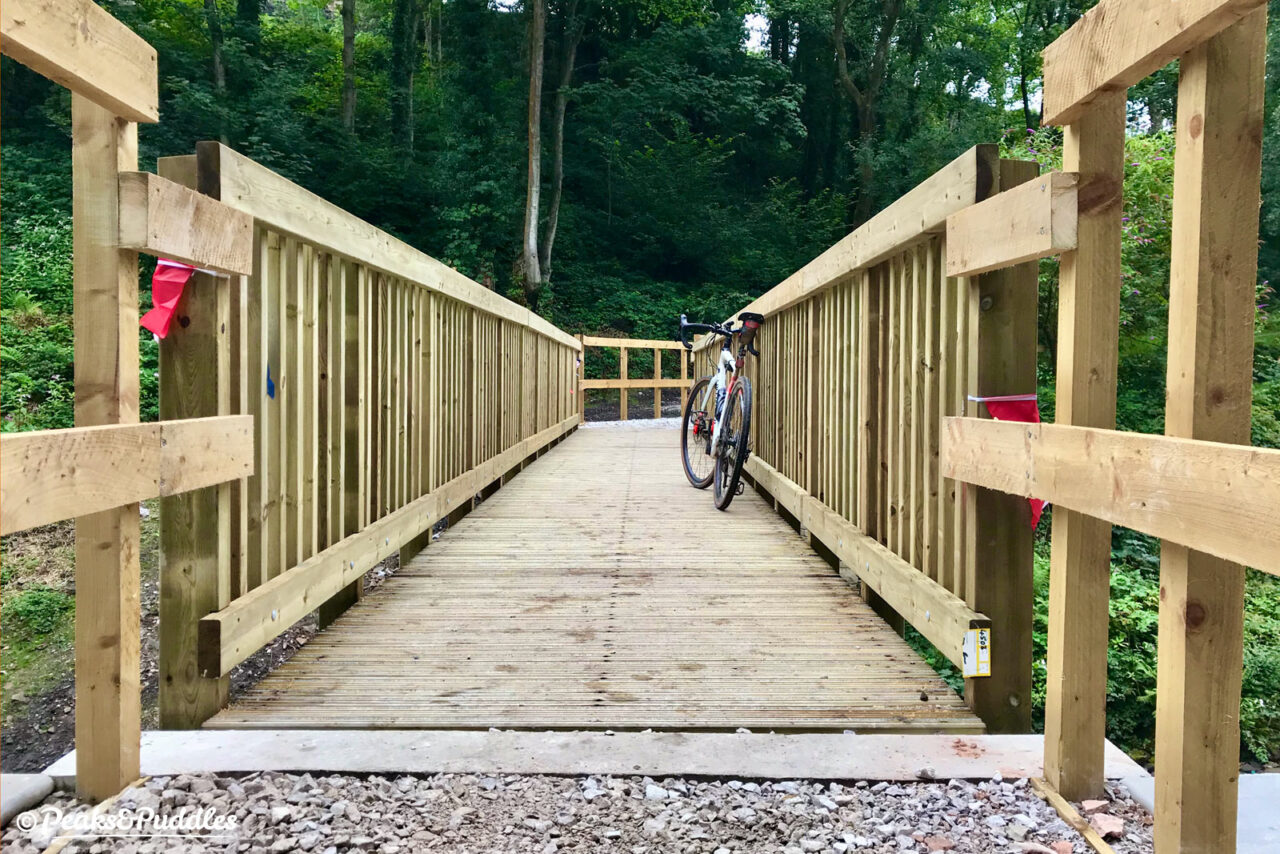 On the bridge's planning application, Derbyshire County Council had done well to suggest "future-proofing" it for any future cycling routes through the Torrs with a wider 3 metre width and higher sides.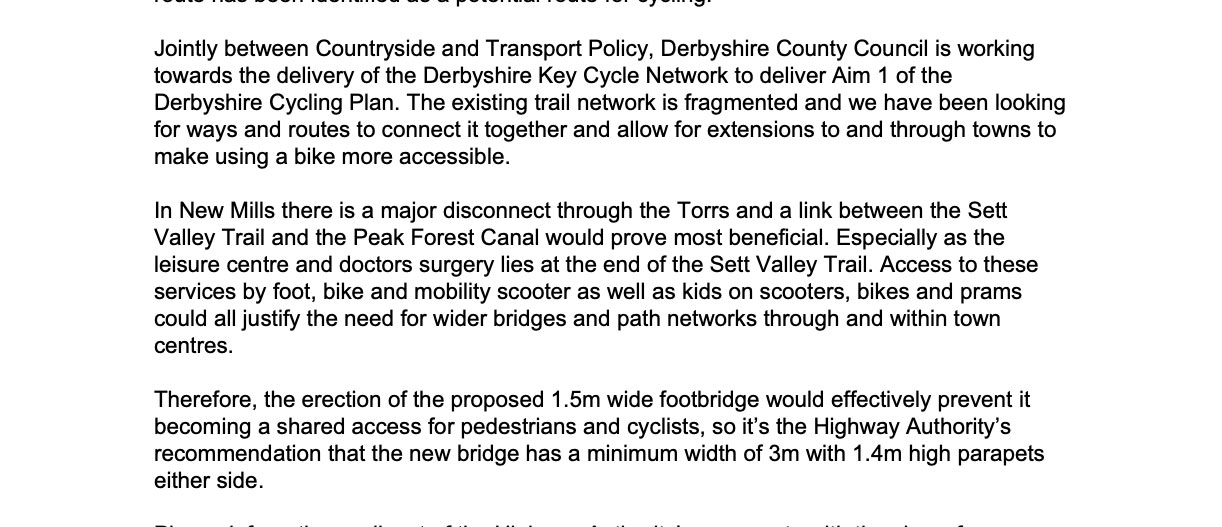 Though this wasn't taken forward, the design wouldn't necessarily obstruct its use in any future cycle route completely, at least if a "give way to pedestrians" system could be deemed acceptable.
The more challenging barrier for access into and through the Torrs remains the access paths, half involving steps, the other half steep cobbles or gravel. A wider accessibility project would be a welcome move to open up this hidden gem of the High Peak to everyone.