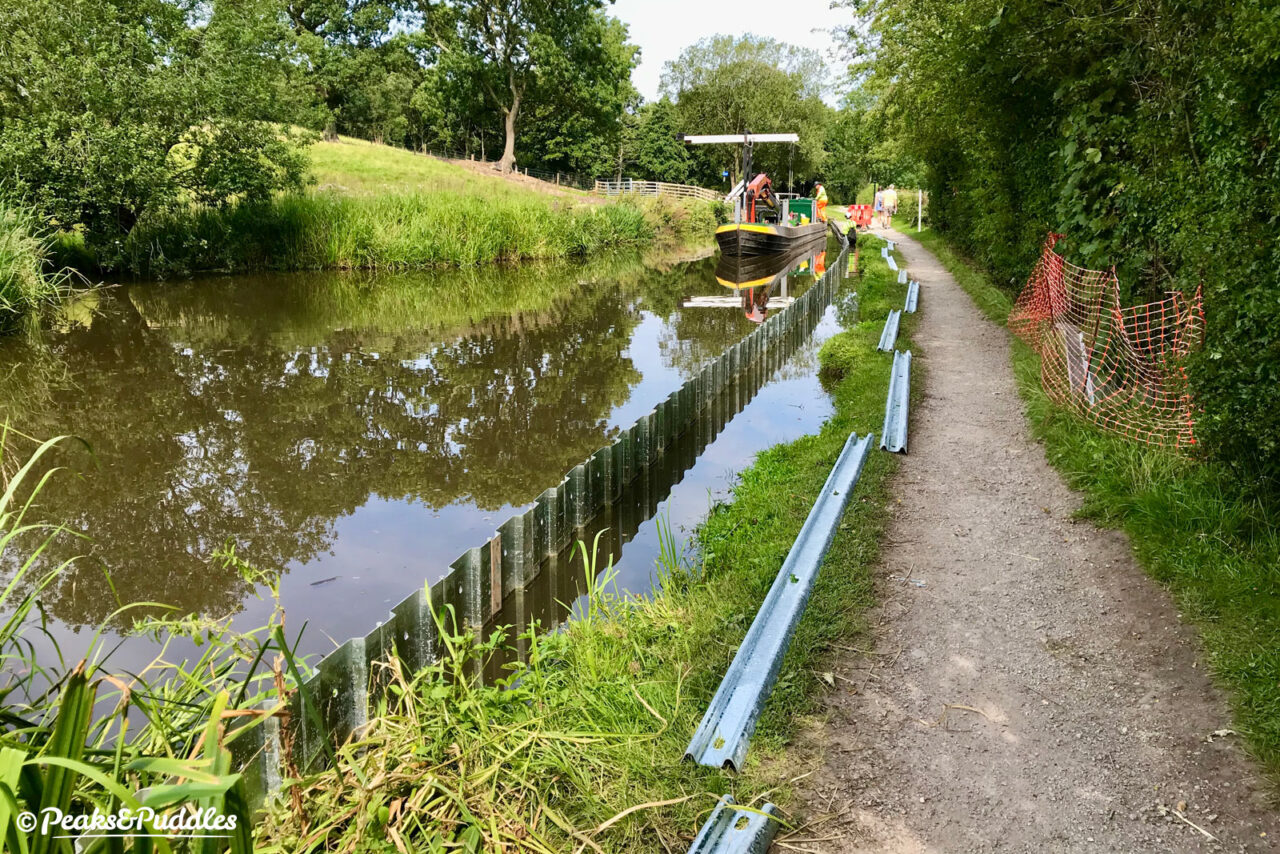 Before a certain global pandemic and nationwide lockdown scuppered everything, the Canal & River Trust had a welcome slate of work to repair some of the worst patches of the Upper Peak Forest Canal between Marple and Disley. Now they're back.
Contractors working on behalf of the waterways charity have resumed wash wall repairs to several short sections of the canal, including bashing new "armco" metal edging into the bed and then backfilling, with parts of the towpath also completely relaid.
Near Turf Lea Lift Bridge above Strines, the repaired canal edge appears so far out from the previously washed-away wash wall you'd never have guessed the towpath was meant to be that wide.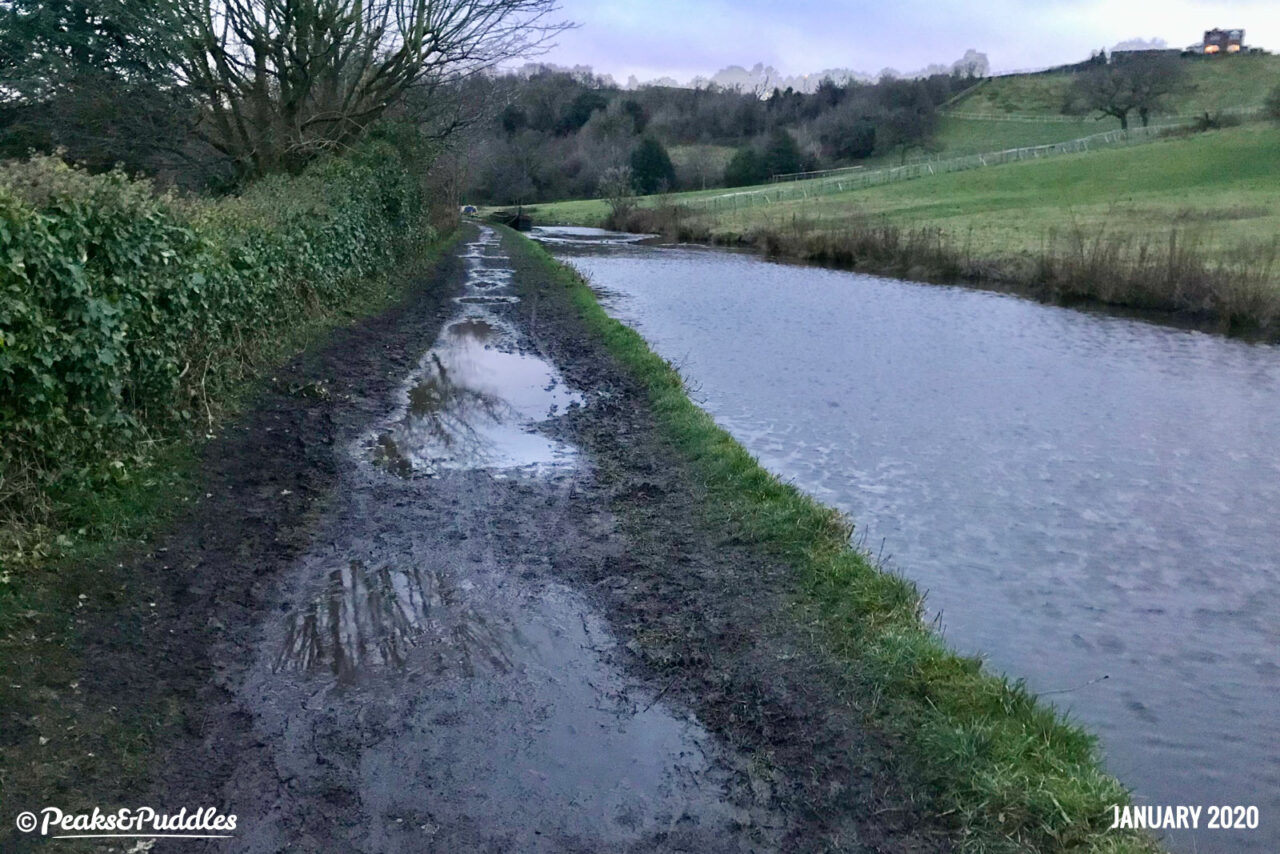 The towpath between Bridges 20 and 21, below the northern end of Marple Ridge is now the worst on the upper canal and gets horrifically puddly over winter.
Though the trust has sadly stopped short of fully relaying the entire stretch, one of the worst patches close to Plucksbridge Road is thankfully being repaired.
Elsewhere yet more armco lies awaiting installation, notably on the poor bend approaching Bridge 23, Stanley Hall Bridge, where the sunken towpath had come to resemble more a miniature beach.
Contractors are so far valiantly carrying out the work without any closures, politely stepping aside to keep a distance as a constant stream of passers-by enjoy the route on sunny days.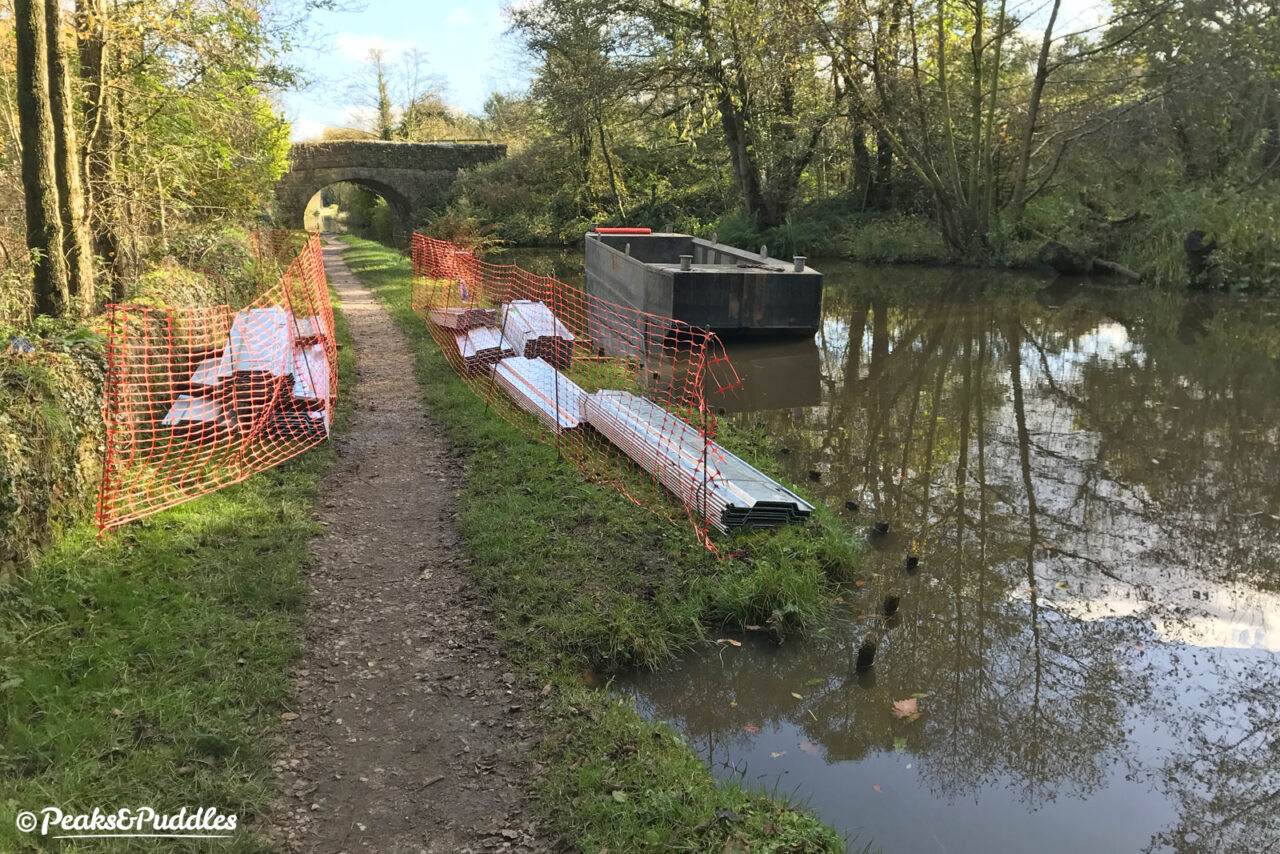 The metal edging is also beloved by boaters, as it makes mooring far easier than using mooring pins and a hammer, so the works could also open up new mooring spots on what is surely one of the most scenic stretches of waterway in the country.
Since the initial work began back in December last year, a short stretch of towpath leaving Marple, just south of Bridge 19 (Brickbridge Road), had been relaid in a terribly unpleasant coarse limestone. I enquired to Canal & River Trust and they stated this was the final material, as "specified by the contractor". Oh no!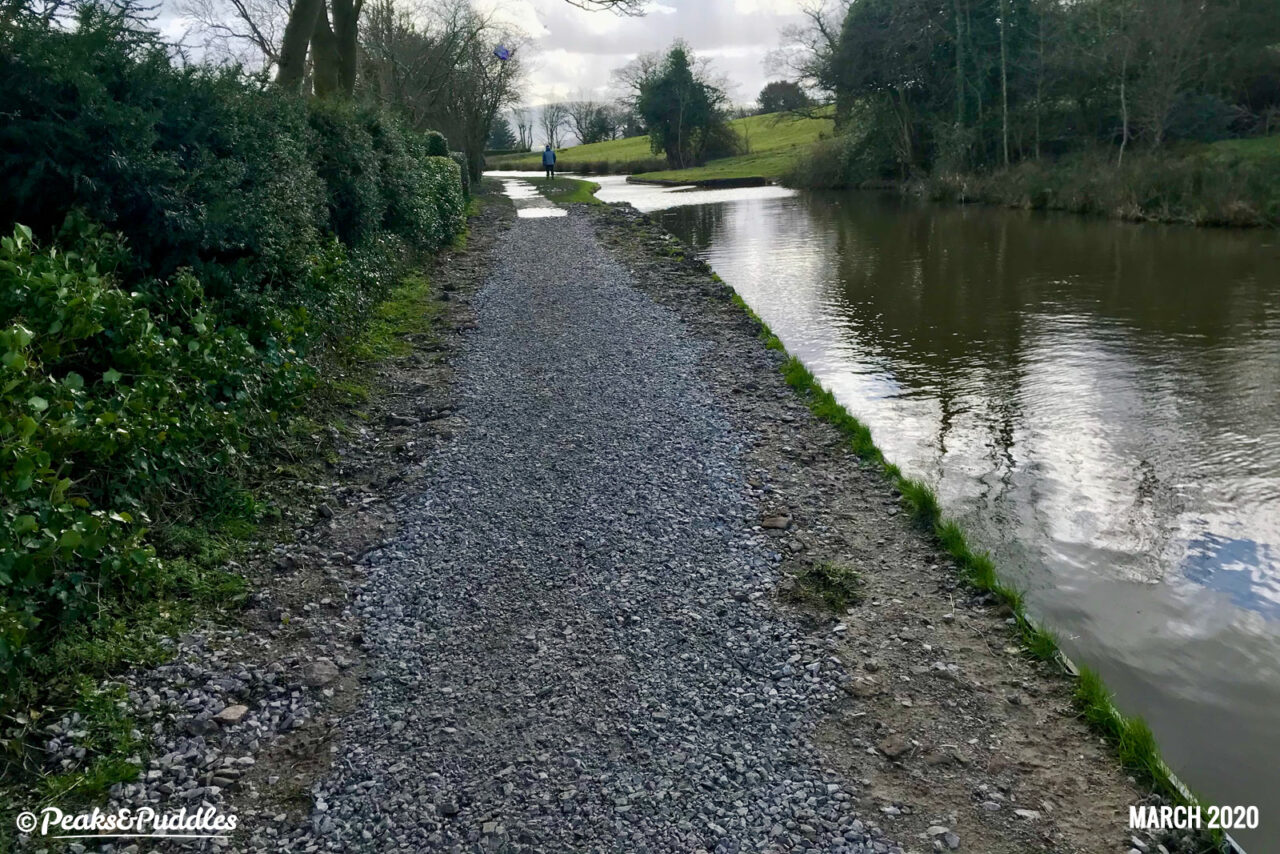 It was a relief to suddenly see, then, that they'd got their wires crossed and it has now been given a fantastically smooth top layer, perfect for wheels of all kinds. Hoorah!
Imagine if this were continued, at this width, along the entire canal. It would be a revolution for leisure and utility walking and cycling between the settlements in this part of the Goyt valley and the attractiveness of the Peak Forest Canal as a tourist destination in its own right. (Just don't tell too many people how amazing it is, ok?)