One of the earliest and best-loved railway trails twists for 13 miles across the rolling plateau of the White Peak on the former line from Buxton to Ashbourne, providing far-reaching views over the Derbyshire Dales and a gentle but prolonged gradient.
Route details
Distance 26.9 miles (43.3 km)
Elevation gain 869 ft (265 m)
Time allow 2 hours 45 minutes
Difficulty Moderate
Terrain Off-Road Trails
Suitable for City or Folding Bike Gravel Bike Hybrid Bike Mountain Bike Non-Standard Cycle Road Bike
Suitability notes Non-Standard Cycles: all main car parks offer level, unobstructed access onto trail; the dip in stage 8 of the route description, north of Mapleton Lane, may be challenging. Road Bikes: trail surface can be quite coarse in places, wider tyres are recommended.
Attributes Bridges, Car parking, Cycle hire, Family-friendly, Ideal for electric bikes, Industrial heritage, National Cycle Network, Out and back, Pubs and cafés, Railways, Reasonably flat, Suitable for older kids, Suitable for young kids, Towns and villages, Tunnels, Views of open countryside, Woodlands and forests
After little more than 50 years of passenger traffic, the dream was over. The line from Buxton to Ashbourne carried its final regular passenger trains on 1st November 1954. Though stone freight continued until 1967, it marked an incredibly short life for one of the last examples of Victorian railway mania, having only opened on 4th August 1899, some 36 years after trains first reached Buxton.
The spa town's railways had been the subject of fierce competition since the beginning, with both the London and North Western Railway (L&NWR) and Midland Railway somehow managing to open their own independent routes and separate, though practically identical, neighbouring, stations in the same year of 1863.
While the L&NWR came from Stockport in the north via Whaley Bridge, the mightier Midland had traced a treacherous and expensive route along the Wye valley from the south east, now the Monsal Trail. Buxton was merely a branch on its mainline to Manchester and the L&NWR meanwhile, was left without a route to the south and London for passengers and lucrative limestone traffic.
Their grand plan was therefore to plug into the North Staffordshire Railway's existing line to Ashbourne, weaving a brand new route across the White Peak in the process. In the north, it would briefly share the Cromford and High Peak Railway's track through Parsley Hay (now the High Peak Trail) before entering Buxton on a dramatic stone viaduct, still used by quarry trains today.
In service, the line carried much limestone and even local milk out to major cities as far away as London, but few people. Passenger trains totalled less than ten per day each way for much of its life and often less than five. The alignment over this high plateau was hugely susceptible to heavy snow, with the infamous blizzards of 1947 particularly fierce as locomotives were stuck fast and buried up to their chimneys. Beyond closure, the line remained prepared to operate an emergency service to passengers when buses were stranded in winter.
After attempts to preserve the route as a heritage operation in the late 1960s failed, it was the Peak District National Park Authority itself which bought the route in 1971 and began transforming it into a green, traffic-free artery across the Peak, one of the very first "railway trails". In the north, it is joined to the even longer High Peak Trail. The 352 metre long, abandoned Church Street Tunnel in Ashbourne was later acquired by Sustrans and brought into use as part of the trail.
Although all remnants of stations and lineside buildings had been removed, there was one exception with Hartington Signal Box, which now remains wonderfully preserved and often open to step inside. The trail itself provides a vital cycle link across the southern Peak, opening up villages such as Hartington, Biggin and Tissington itself to cycling in the same way the railway once, briefly opened them up to train travel and trade from afar.
Route map
The route stats featured here are automatically generated by Komoot. For the most accurate guide, please refer to the route details above, based on actual rides recorded by Strava.
Where to start
The downside of these popular Peak District cycle trails is that, unless you're a fairly confident long distance hill climber, there's no easy way to approach them from the Manchester side of the national park by bike alone. The rest of the line north to Buxton is still an active railway serving the huge Dowlow Quarry.
Instead, from the spa town, the advised National Cycle Network Route 68 takes you on wiggly, hilly and not even particularly quiet roads out through Harpur Hill. Here beside the Parks Inn you join a gravelly new path on the future White Peak Loop up over Staker Hill then rejoin the road through Earl Sterndale, eventually reaching Hurdlow by another gravelly track. It's all a serious effort, especially if you were to do it again in reverse, so it's no wonder most people feel no choice but to drive out to these trails.
Whatever you do, do not consider cycling the notorious A515 which, though straight as an arrow out of Buxton, is fast, unpleasant and in many places downright dangerous. It wouldn't be too hard to run a cycle path alongside much of it, but that'd be too convenient (if not much fun either).
If you live in or around Ashbourne right where the trail ends in the south it's much easier, of course, and you'll enjoy tackling the uphill gradient into the Peak first then coasting back down into the town. Route 68 continues south through the edge of the town then along country lanes to Etwall.
By train: Since Ashbourne's station was taken, Buxton is your only option, with mostly half-hourly trains from Manchester Piccadilly — but a challenging route awaits (see above).
By car: Sadly still the best way to access these trails for all but the most energetic. There are numerous good car parks along the trail at Parsley Hay, Hartington Station, Alsop, Tissington, Thorpe Station, Mapleton Lane and Ashbourne, all pay and display (except the fairly small Thorpe). It's also possible to start from the quieter Hurdlow car park (pay) just a bit closer to Buxton on the conjoined High Peak Trail, pushing the entire out-and-back ride to 30.9 miles (49.7 km).
Cycle hire: There are not one but two Bike Hire Centres serving the trail run by the Peak District National Park: one at Parsley Hay in the north and one at Mapleton Lane just outside Ashbourne in the south. Somehow, despite its popularity, Parsley Hay is not currently served by bus. See more Peak District Cycle Hire tips.
Things to note
Almost the whole line has a gentle but pronounced and continuous gradient south down to Ashbourne, meaning that if you cycle out and back from Parsley Hay at the northern end, you'll certainly begin to feel it in your legs on the return.
If starting from the north, turning back after 9.3 miles (15 km) just south of Tissington avoids the keenest part of the hill down into Ashbourne and you won't miss too much in the way of scenery either (though one impressive tunnel).
Just north of Mapleton Lane car park outside Ashbourne there's also a less than ideal short, sharp dip in the entire trail where a level viaduct has been replaced with a lower bridge. Signs advise cyclists to dismount and walk to the other side (many see it as a minor challenge instead).
Like the other traffic-free Peak District trails, the Tissington Trail can get rather busy on weekends and bank holidays, especially sunny Sundays. If exploring midweek isn't an option, at least avoid the middle of the day and set off later for a far more pleasant ride, and perhaps a pretty sunset (just make sure to time it all right or take good lights).
Crossing such a wide-open, windswept plateau, this was a challenging route for locomotives in winter and the same can still be true for cyclists today: probably one to avoid on a very windy day unless you like a challenging headwind!
There are public toilets at Hartington and Tissington open 24 hours, while those at Parsley Hay, Mapleton Lane and Ashbourne have varying hours.
Shop and support
Bikes, accessories and gear to start your next adventure. Simply buying through these links is a totally free way to support the cost of keeping Peaks & Puddles online. See more here.
Route description
From the usually bustling bike hire centre at Parsley Hay, turn left onto the trail heading south. Bear right at a fork in the trail; this is where the Tissington Trail officially begins and the High Peak Trail quickly disappears off in the other direction towards Cromford. The station at this mythical junction saw several incarnations, first as part of the Cromford and High Peak Railway then, in 1899, rebuilt for the Ashbourne line. Like other stations on the route it was largely timber in construction, with a signal box and two tracks allowing to trains to pass.
One of the trail's most major landmarks is now ahead, the dramatic but unnamed cutting which took the line straight through a hillside. Entering between the 60 ft (18 m) high sides, cut straight through the limestone heart of this White Peak landscape, the trail's gentle downhill gradient towards Ashbourne begins to take effect already. Adding to the oddly unnatural surroundings is an occupation bridge near the other end, once serving the High Peak Silica Works which were also connected by a railway siding to the right. This is an exposed and particularly windswept part of the trail, below Lean Low and Caskin Low on the left. Approaching Hartington Moor Farm on the right, the rolling fields stretching away almost completely hide Long Dale, a natural rather than man-made cut in the landscape.
Rounding a bend, the far-reaching views may now offer a glimpse of the next landmark ahead: Hartington Signal Box. This once stood as part of the actual platforms on Hartington station, in typical railway form a good 1.5 miles from the village itself! Today it stands alone, though beautifully restored inside and often open to visit on weekends, with an ice cream kiosk in the ground floor. This signal box would've also been in charge of the lines serving the limestone quarry behind. Further along, look out for an usual brick worker's hut, complete with fireplace, and a lineside gradient marker outside.
The route now meanders between Heathcote, Biggin and Newhaven, first in a shallow cutting then emerging out onto an embankment. The road which crosses underneath is signposted as National Cycle Network Route 548, linking the High Peak Trail with Hartington. After passing over two more minor bridges, the line enters Cold Eaton Cutting with a distinct downhill gradient, perhaps only exaggerated by the unusually high farm accommodation bridge. Now one of the trail's most evocative views, lined with wildflowers in summer, it's funny to think no passenger train would've ever offered this type of dramatic forward view of the half-mile cutting. The trail again surfaces onto an embankment to cross Liffs Road, a good point to turn off and trace a route back through Biggin.
Briefly close to the noisy A515, the trail then veers off into a superbly wide, open bend as if purely to give travellers a glimpse — if only a glimpse — of the magical Dove Valley on the right, which falls away sharply in the landscape of Alsop Moor. Even if only a single track was ever laid, it's clear to see here how the alignment was built with potential for two in mind. After another minor cutting, the A515 crosses on a wide overbridge and the route arrives at the former Alsop en le Dale ("for Alstonefield") station, now a popular car park and picnic area but with few features to suggest a sleepy country station once existed here. Veering close to the A515 again, the trail then darts off to the left around the edge of a ridge looking down over Bletch Brook, with views towards Parwich, Brassington and remarkably, the wind turbines far away above Carsington, next to the now-distant High Peak Trail.
Entering a damp and densely wooded cutting, the picture-postcard Tissington is politely skirted until you arrive under Darfield Lane bridge straight into the former station yard. The village which gives the trail its name is just a short distance away to the left off the station approach road and well worth the diversion. Besides the quintessentially English duck pond, St Mary's Church with its Norman tower and the Jacobean hall, owned by the FitzHerbert family since 1465, there's a plant nursery, tea rooms and a couple of other little shops. Otherwise, the trail now continues past a picnic area even more distinctly downhill and mostly shrouded by trees all the way to its end.
After crossing the A515 on a modern replacement steel bridge, the trail curves between Thorpe and Fenny Bentley. The rousingly named Thorpe Cloud ("for Dovedale") station is now another pleasant picnic area where once throngs of visitors would've briefly given the line good passenger traffic, heading west to the hill itself and the Peak District's most southerly landmarks of Lover's Leap, Ilam and the River Dove. Thick vegetation now hides what was once a quite dramatic portion of the line, as it clings to the side of the shallow valley above Wash Brook. Leaving the Peak District National Park behind, the trail settles into an almost mundane rhythm of woodlands and minor bridges, but is not without surprises to come.
At Bentley Brook, Seven Arches Bridge is no more and instead the trail drops steeply down and back up either side of the ravine on a brief tarmac surface, with signs advising to dismount and metal chicanes adding to the pinch point. The story goes that the former seven-arch viaduct was found to be unsafe and, rather than spend £70,000 restoring it, the Peak park authority instead decided to spend even more to lower it — only for the entire structure to collapse during the works in 1980, injuring a crane driver. A basic concrete bridge was built in its place.
Immediately after Mapleton Lane car park, which is the cycle hire centre for the southern end of the trail, riders enter Church Street Tunnel as one final flourish. This cavernous stone construction in typical London and North Western Railway style leads downhill for 386 yards, under the middle of Ashbourne, to pop you out at the lower end of the market town. A car park replaces the curved platforms which one stood almost immediately after the tunnel. As you prepare to explore the town or contemplate that long gradient back up into the National Park, spare a thought for the locomotive crews who first had to choke their way up through the tunnel, on a 1 in 59 gradient, from a standing start in the platform.
Turn and retrace the route back to Parsley Hay. You'll be very glad to be nearly there by the time you see that signal box again!
Found this guide helpful?
Please consider chipping in the price of a coffee to help pay the bills and support my work, ensuring this resource remains here and free to access for everyone. It only takes a few seconds.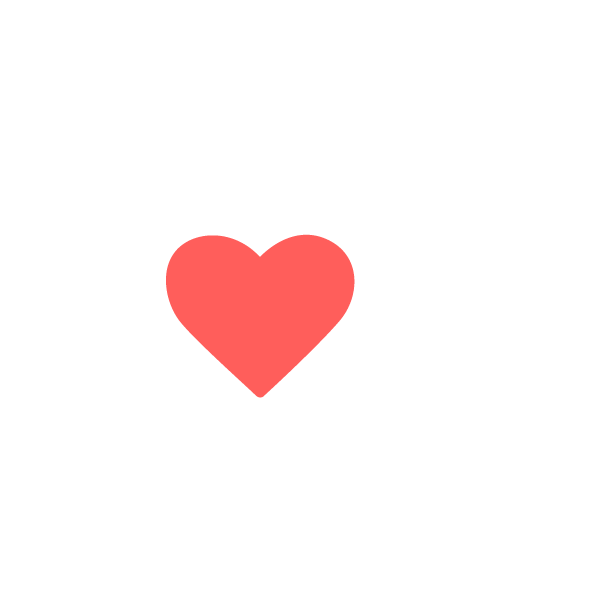 Buy me a coffee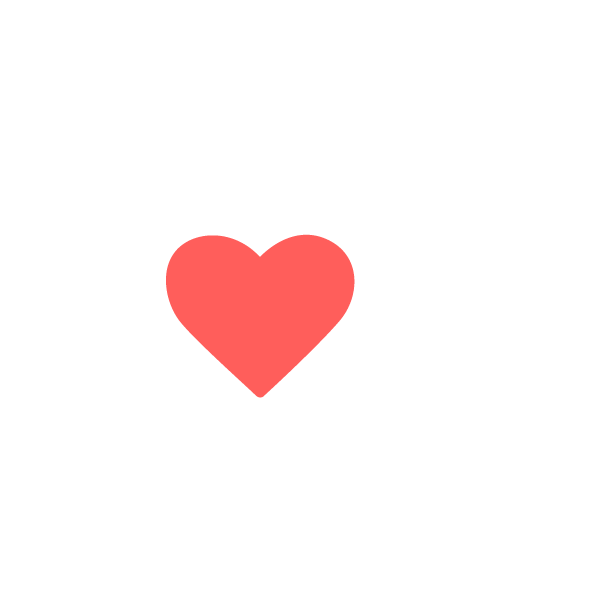 Buy route downloads
Gallery
More to explore
Further reading
Railways of the High Peak: Buxton to Ashbourne by J.M. Bentley and G.K. Fox
One of Foxline Publishing's many excellent 'Scenes from the Past' books covering the local area, this takes you for a full tour of the line in its heyday through countless photos, plans and detailed history.
Lost Railways of Derbyshire by Geoffrey Kingscott
A compendium of lines and routes right across the county, including former Peak District lines like Buxton to Ashbourne, with a potted history of each and interesting photos past and present to put places in context.
Please note: While great care and attention has been put into gathering these routes, ensuring details are accurate and determining their suitability, all information should be used as a guide only and is not a replacement for using your own judgement or research when setting out on new adventures. Peaks & Puddles cannot be held responsible for any problems you may encounter.
Always ensure your equipment is safe for use, that you are well prepared carrying everything necessary including access to a good map. Follow the Highway Code and the Countryside Code at all times, respect the landscape and the wildlife and people you encounter. But most importantly, have fun!