Quarry Bank By Bike will soon be disappearing to make way for a brand new, longer route spinning out to Styal via cycle paths in Stockport and south Manchester.
Turn off the A555 and pedal back in time to the Industrial Revolution with this simple cycle route through the Styal Estate to Quarry Bank, making the National Trust cotton mill, gardens and redbrick workers cottages an easy spin from much of south Manchester and Stockport.
Route details
Distance 16.6 miles (26.7 km)
Elevation gain 496 ft (151 m)
Time allow 1 hour 40 minutes
Difficulty Gentle
Terrain Bridleways & Byways, Lanes, Shared Foot/Cycleways
Attributes Accessible by train, Bridges, Car parking, Family-friendly, Gentle climbs, Industrial heritage, Museums and visitor centres, Out and back, Pubs and cafés, Reasonably flat, Rural heritage, Suitable for older kids, Towns and villages, Urban, Views of open countryside, Views of towns and cities
Not long ago, a visit to Quarry Bank Mill from Stockport and the east felt almost like a far-flung day trip, the stuff of school trips and feverishly-packed lunches, and would've been a serious navigational challenge by bike.
Then the A555 "Manchester Airport relief road" ploughed across the southern edge of Greater Manchester, suddenly bringing east so much closer to west and linking straight to Styal. As a small sop to its grey blight on the landscape, a cycle route of sorts was kindly provided along the full length. So why not leave the car at home and power your own day out?
This route takes in almost the full A555 Hazel Grove to Manchester Airport cycle route before showing you how to quickly and simply reach the cobbled streets of Styal and the industrial history now cared for by the National Trust, who've handily installed loads of cycle parking racks awaiting your arrival.
Situated right alongside the River Bollin, Quarry Bank Mill is of international importance thanks to its completely unspoilt, preserved mill estate built in phases from 1784. Giant waterwheels provided the raw kinetics to spin cotton brought from the port of Liverpool via the Bridgewater Canal, with innovations including the power loom of the 1830s bringing an end to small-scale hand weaving.
Many workers were drawn from a child apprentice scheme. Though considered a relatively better option (certainly than workhouses), with bed, board and a little education provided, it was still a very tough life working incredibly long hours in dangerous conditions. The wider estate includes workers cottages, a church and the Apprentice House, all alongside this route.
The route uses a better part of the otherwise very poor Manchester Airport Orbital Cycleway, passing one of the runways of Manchester Airport at close proximity. The noise of jet engines miraculously falls away as you then dip into the Bollin valley and the still very rural, wooded Quarry Bank, just minutes from Manchester's urban sprawl — by bike as well as car.
Route map
The route stats featured here are automatically generated by Komoot. For the most accurate guide, please refer to the route details above, based on actual rides recorded by Strava.
Where to start
Like an unraveling bobbin, this route simply adds an easy loop onto the end of the linear A555 Hazel Grove to Manchester Airport cycle route, so you can start by joining that cycle path wherever is most convenient — there are numerous access points, from Hazel Grove, Poynton, Woodford, Bramhall, Handforth, Heald Green and elsewhere. See the guide to that route for more linking tips.
The mapped route begins at the eastern end between Hazel Grove and High Lane, where the shared foot/cycleway begins off the now quiet Buxton Road, the old part of the A6 bypassed by a new junction.
By train: You'll pass right by Styal railway station on this route, though it's less than half a mile from Quarry Bank, so not a great starting point for this one unless you're just looking for how to make that link by bike. Middlewood railway station is closest to the start of the route; head towards Middlewood Road and Norbury Hollow Road to find the A555 (this is not exactly family-friendly).
By car: Of course the whole idea here is to leave your car at home for a journey so many people automatically drive for a day out, making the trip part of the adventure. But if you're a bit too far away and you insist, there's plenty of space to park along Buxton Road at the eastern end of the A555 or at Woodford Recreation Ground about halfway along.
Shop and support
Bikes, accessories and gear to start your next adventure. Simply buying through these links is a totally free way to support the cost of keeping Peaks & Puddles online. See more here.
Things to note
The route through Styal involves mostly minor, quiet lanes with little traffic, making this a good first venture onto "road" cycling. It avoids the busy B5166 Styal Road south of the A555, which is always probably best avoided, except for one short point later where you cross almost directly over. Just wait for a good gap in traffic, or it's short enough to walk across if you prefer.
Station Road leaving Styal is a little more well-used, though you're only on it very briefly. Clay Lane on the other hand, a restricted byway, is bumpy in places and puddled after rain. After reaching Quarry Bank, you could just retrace your route back to the A555 and avoid this shorter route entirely.
If you're planning to stop at Quarry Bank, a large number of cycle parking stands can be found right in front of the visitor welcome building — don't forget your lock. A restricted byway open to cycling does continue down the main path into the mill estate, but as it can get busy with visitors it's probably better to lock your bikes here if visiting.
See the A555 Hazel Grove to Manchester Airport cycle route guide for things to note about the main part of this route.
Route description
Join the A555 Hazel Grove to Manchester Airport cycle route and follow it all the way to the Styal Road junction, just before the airport perimeter (Stage 9 in the separate guide).
At Styal Road we're turning left (south) off the A555 onto part of the Manchester Airport Orbital Cycleway cycle route, however the shared path is on the opposite side of the road and this is a convoluted multi-stage junction. So first, continue straight ahead over Styal Road to the third island, then turn left to cross the A555 until you reach the shared pavement on the other side, turning left alongside a brick bridge parapet. Almost straight away you cross the entrance to a large airport car parking base, which requires care due to sometimes fast turning traffic. Alongside Styal Road, the shared path follows a bumpy parallel residential road before joining a smoother pavement.
Soon enough, at the first side road, a signpost points the route off to the right down the mostly quiet and pleasant Moss Lane, lined by tall hedges. Follow this around until a hefty barbed wire fence announces your arrival at the perimeter of Manchester Airport. A gate at a break in the soil berm is a good place to stop and plane-spot for a few minutes, with a view across the flat expanse of the first runway to the control tower and terminal buildings.
Continue following Moss Lane and you'll come to a sharp bend in the road where the airport loop leaves us, behind a traditional black and white Cheshire fingerpost sign. We instead stay left and follow the meandering old Altrincham Road as it drops gently down into a dip and then enters Styal village. Along a road lined awkwardly with parked cars, look for the sign on the right for Norcliffe Chapel, then take the next right into the cobbled Apprentice Lane (ignoring the "No access to Quarry Bank" sign, for cars). This leads to a thatched cottage and redbrick Methodist church. A nice diversion along the footpath to the right leads to the mill estate's workers cottages and the village's restored cross. Otherwise, to continue, take the left-most lane from the church.
The cobbles give way to a smoother surface between picturesque fields and soon the white Apprentice House appears ahead. Large though it is, it's unbelievable to think this late 1700s building could have housed almost 100 children at the height of the mill's apprentice scheme, when young workers made up over half the workforce. The house can be visited on walking tours, bookable from the large new National Trust visitor welcome building now through the gate and down the byway to the right, which is also the way to head to the mill, gardens, shop and cafés.
To head onwards from Quarry Bank, return to the Apprentice House and turn down Holt's Lane opposite, with a tarmac surface and an open field on your right. Take care over a couple of sharp drainage dips. You soon approach a gate and a row of squat redbrick cottages, emerging into the modern world on Styal Road again. Here it's a left turn then an immediate right turn across the fairly busy road, so it pays to wait for a good gap in traffic both ways. On Station Road, you pass the village's railway station and continue onwards past several large detached Cheshire residences. As the road takes a sharp right soon after a golf club, instead continue straight ahead onto Clay Lane. This is a bumpy and often puddled restricted byway alongside farmland, but reasonable for an off-road jaunt. At the redbrick cottage, head left and the byway opens out again onto slightly better concrete. You soon emerge alongside a sedate row of bungalows on the edge of Handforth.
Approaching Wilmslow Road, carefully turn right out of Clay Lane across the entry slip road for the A555. Before the roundabout, use the dropped kerb on the left to join the shared pavement. Follow this to the left, across a bridge over the A555. Take care crossing the exit sliproad straight ahead then rejoin your outbound route, which means using the parallel zebra crossing to cross to the right, back over Wilmslow Road. Continue east on the shared path, following the A555 cycle route back to your starting point.
Found this guide helpful?
Please consider chipping in the price of a coffee to help pay the bills and support my work. It only takes a few seconds and you'll get access to exclusive supporter-only pages in return.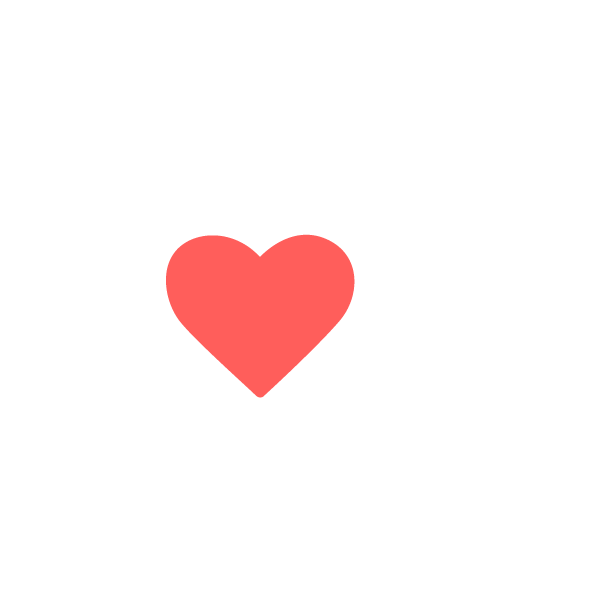 Buy me a coffee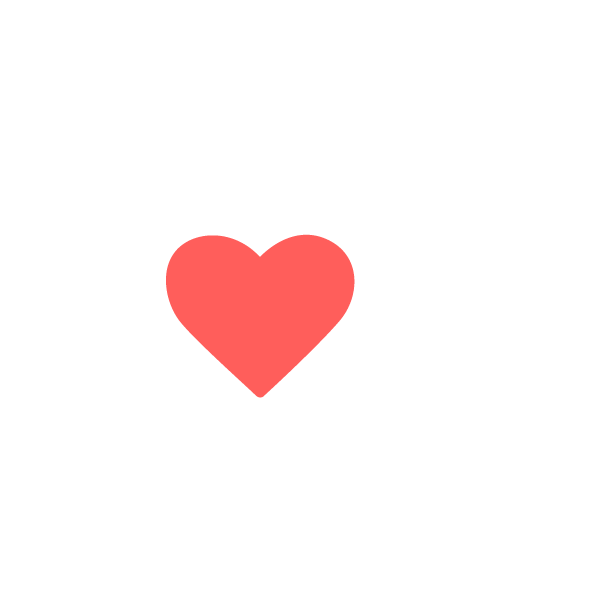 Buy route downloads
Gallery
See more photos of the A555 section of the route on the A555 Hazel Grove to Manchester Airport cycle route guide.
Further reading
Quarry Bank by National Trust
An official guidebook to the sprawling National Trust estate with plenty of photographs, stories and history about Styal's mill and its workers.
Children of the Mill: True Stories from Quarry Bank by David Hanson
Focusing on the lives of the apprentices at Quarry Bank Mill, David Hanson's book uses a wealth of first-person source material including letters, diaries, mill records, to tell the stories of the children who lived and worked at Quarry Bank throughout the nineteenth century.
Useful links
Quarry Bank
Official National Trust website with opening hours, prices and history.
Please note: While great care and attention has been put into gathering these routes, ensuring details are accurate and determining their suitability, all information should be used as a guide only and is not a replacement for using your own judgement or research when setting out on new adventures. Peaks & Puddles cannot be held responsible for any problems you may encounter.
Always ensure your equipment is safe for use, that you are well prepared carrying everything necessary including access to a good map. Follow the Highway Code and the Countryside Code at all times, respect the landscape and the wildlife and people you encounter. But most importantly, have fun!