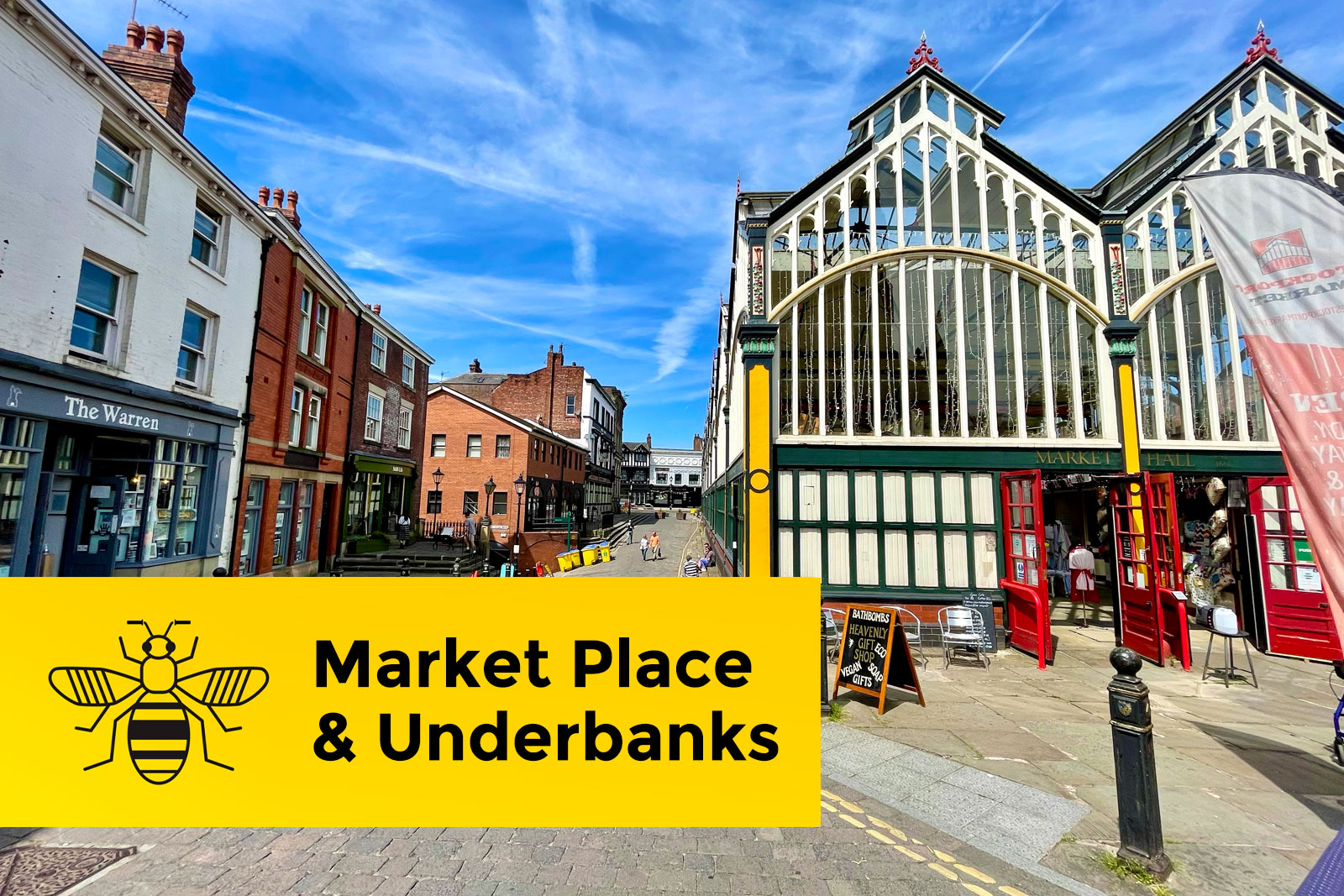 Work on the permanent and timed closure of roads around Stockport's Market Place and Underbanks is nearing completion, with the removal of through motor traffic immediately improving walking, cycling and socialising in the booming Old Town.
New permanent bollards are going in to protect routes over the ornate St Petersgate bridge and down the wonderfully silly Mealhouse Brow from through traffic.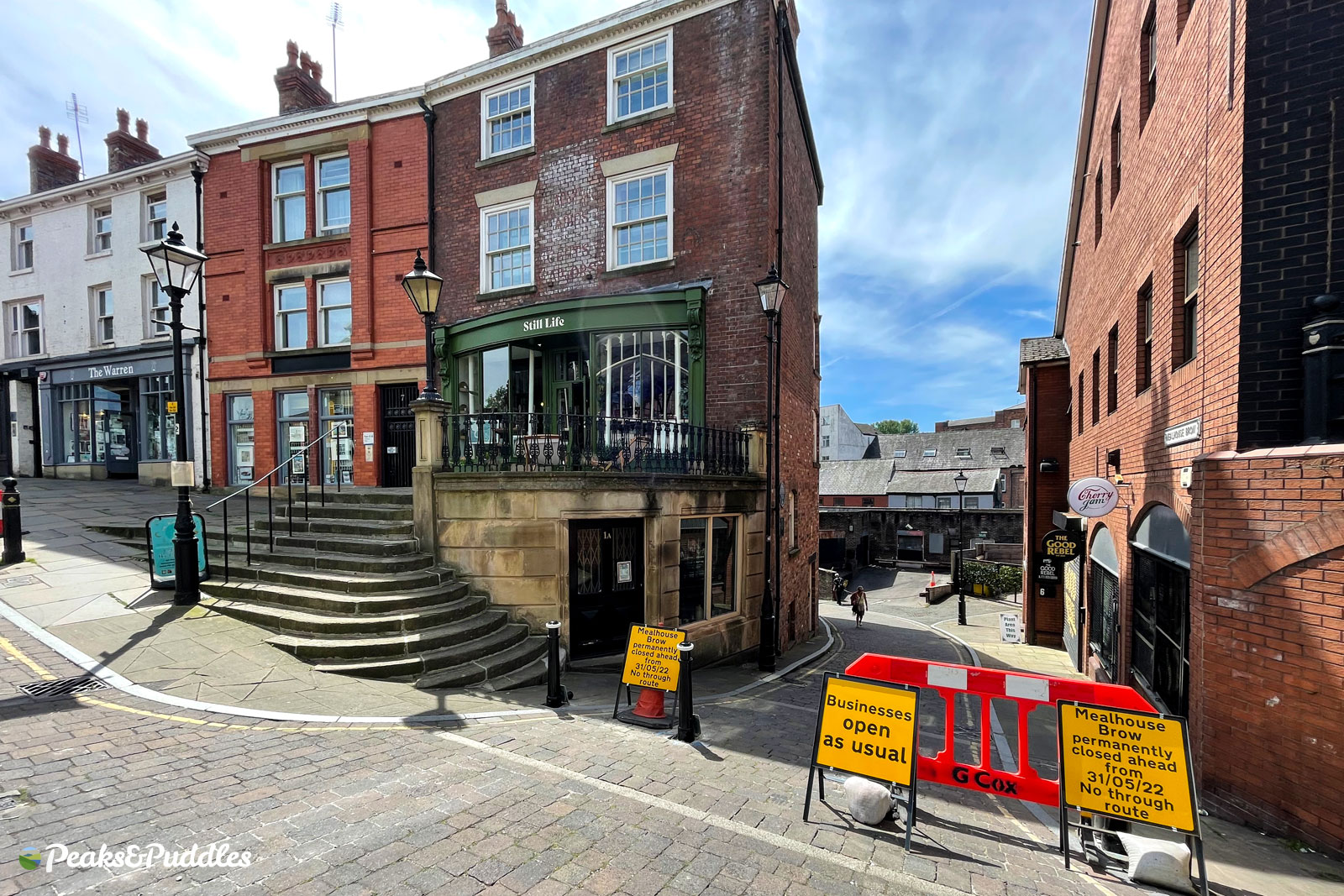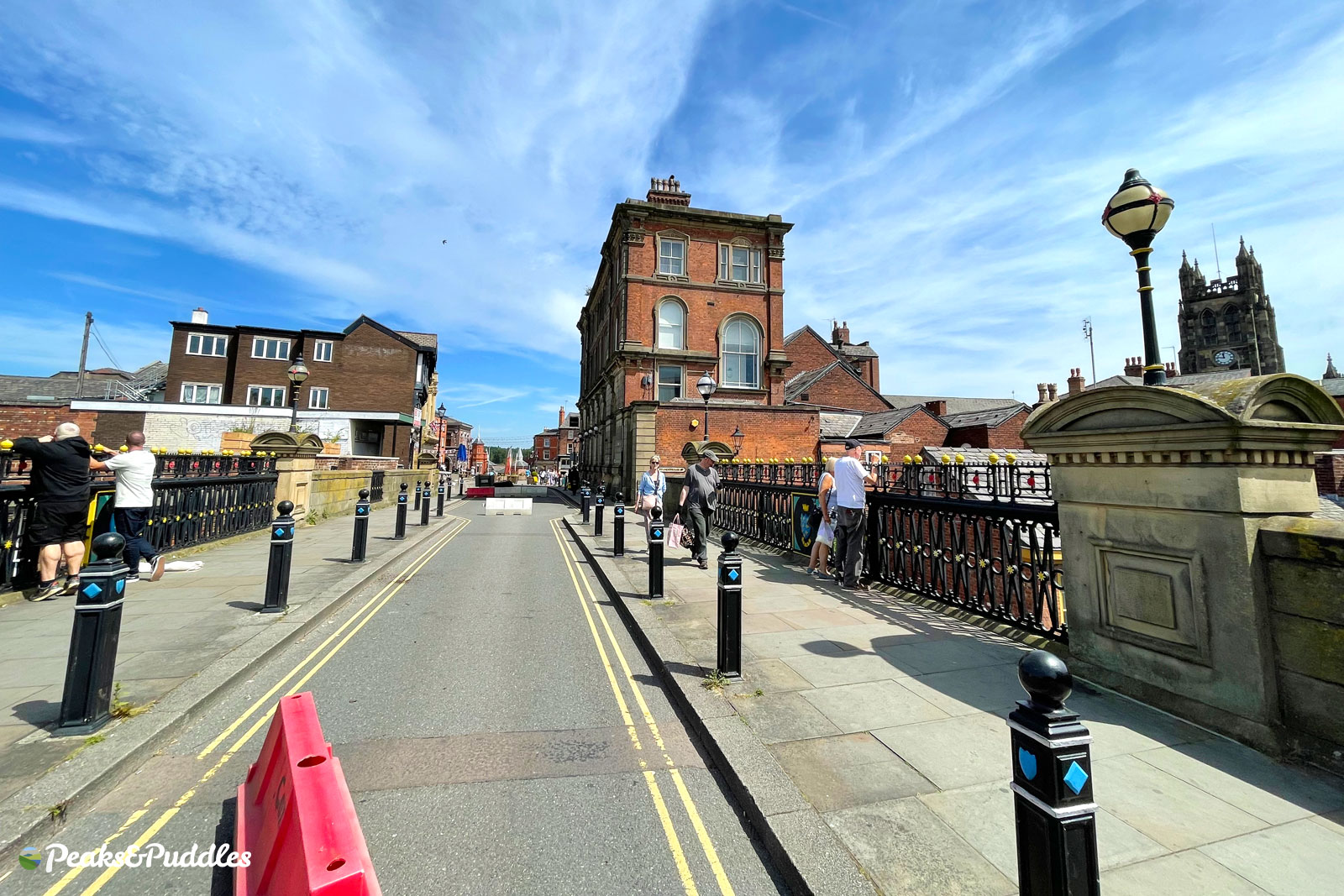 The Market Place itself is getting timed automatic bollards, allowing traders and businesses necessary access but creating a pedestrianised area for much of the day.
The headline change is, as expected, the closure of Millgate and Churchgate to through traffic. Actioned with remarkable speed (the measures were only agreed earlier this year) on 7th June 2022, this immediately transformed the entire area.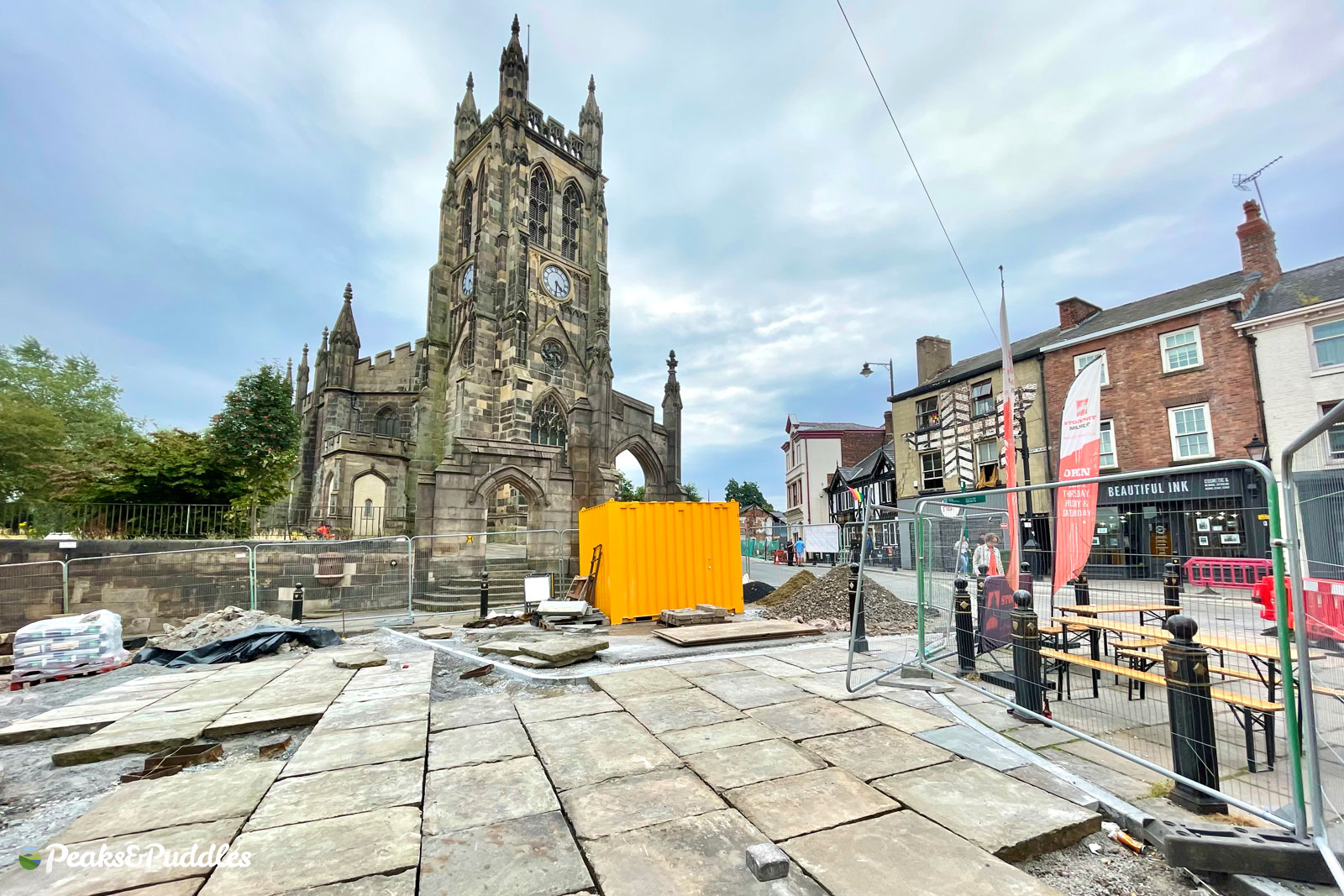 No more are drivers speeding around the bend in front of St Mary's Church, mostly going somewhere else (not here) while people trying to actually access the market stand, wait and sigh. No more is it the kind of speedy urban rat run that's totally off-putting and useless for all but those cyclists brave enough to join the race.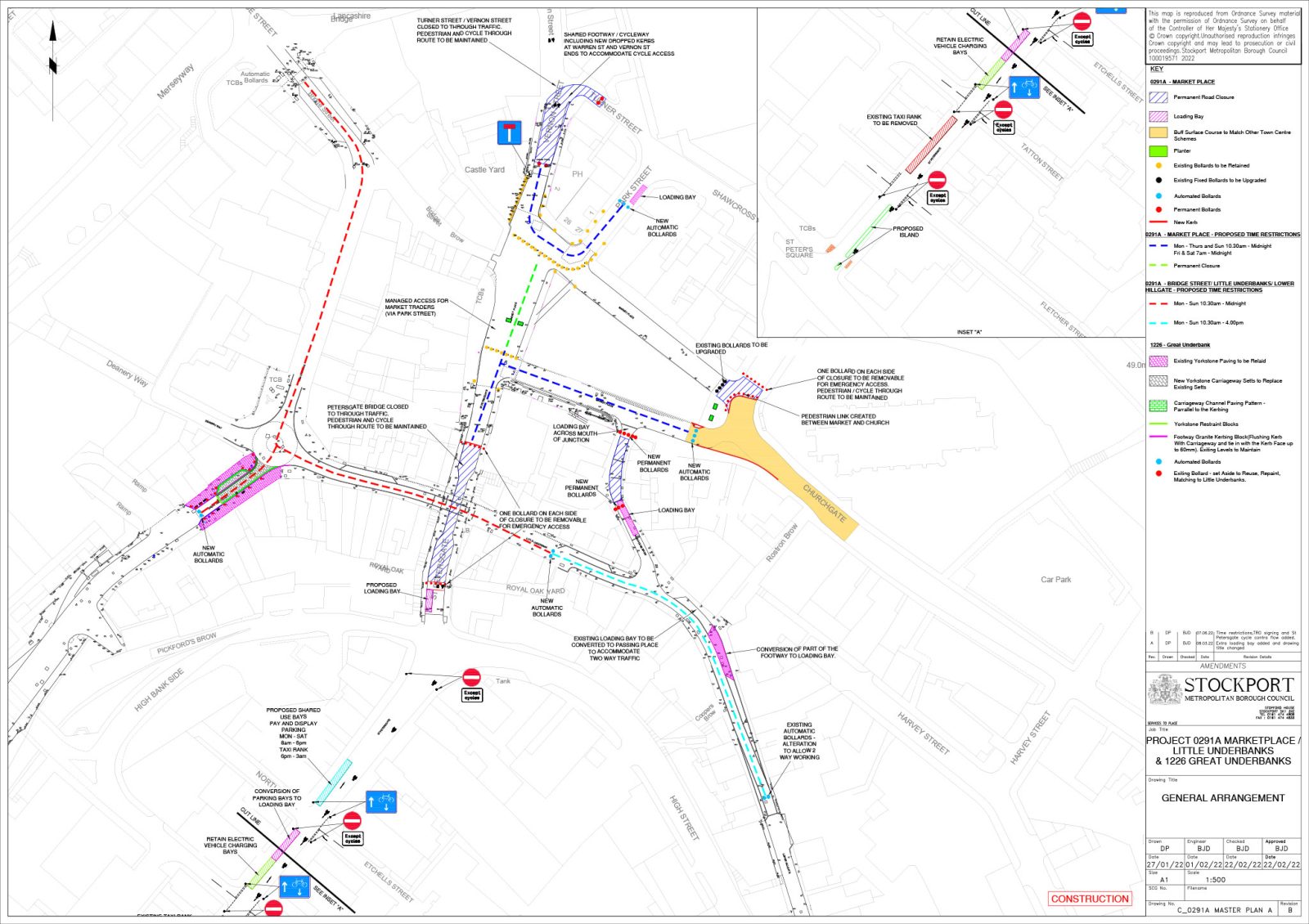 Now the noise of traffic has become distant. Footsteps, conversation and the smell of good food, not fumes, has taken over. Maybe also the occasional sound of someone doing a five-point turn in a Range Rover because they ignored the signs. It's all a delight.
While the works are still ongoing (completion due between 17th and 26th August 2022), cycling through the new filters isn't ideal unless you're able to hop briefly onto the pavement, but the change has happened. Stockport now has an even more impressive pedestrianised core that's safer and more pleasant for walking, better for businesses and that much more cycleable.
The quietened Churchgate can now be used to link between the whole town centre and the recently completed Offerton Bee Network links (a post on those coming soon).
To or from the east, the thoroughly imperfect shared pavements along New Bridge Lane now at least have a better connection into the actual town — though the fast-paced roundabout behind the monstrous Asda remains a pain to contend with.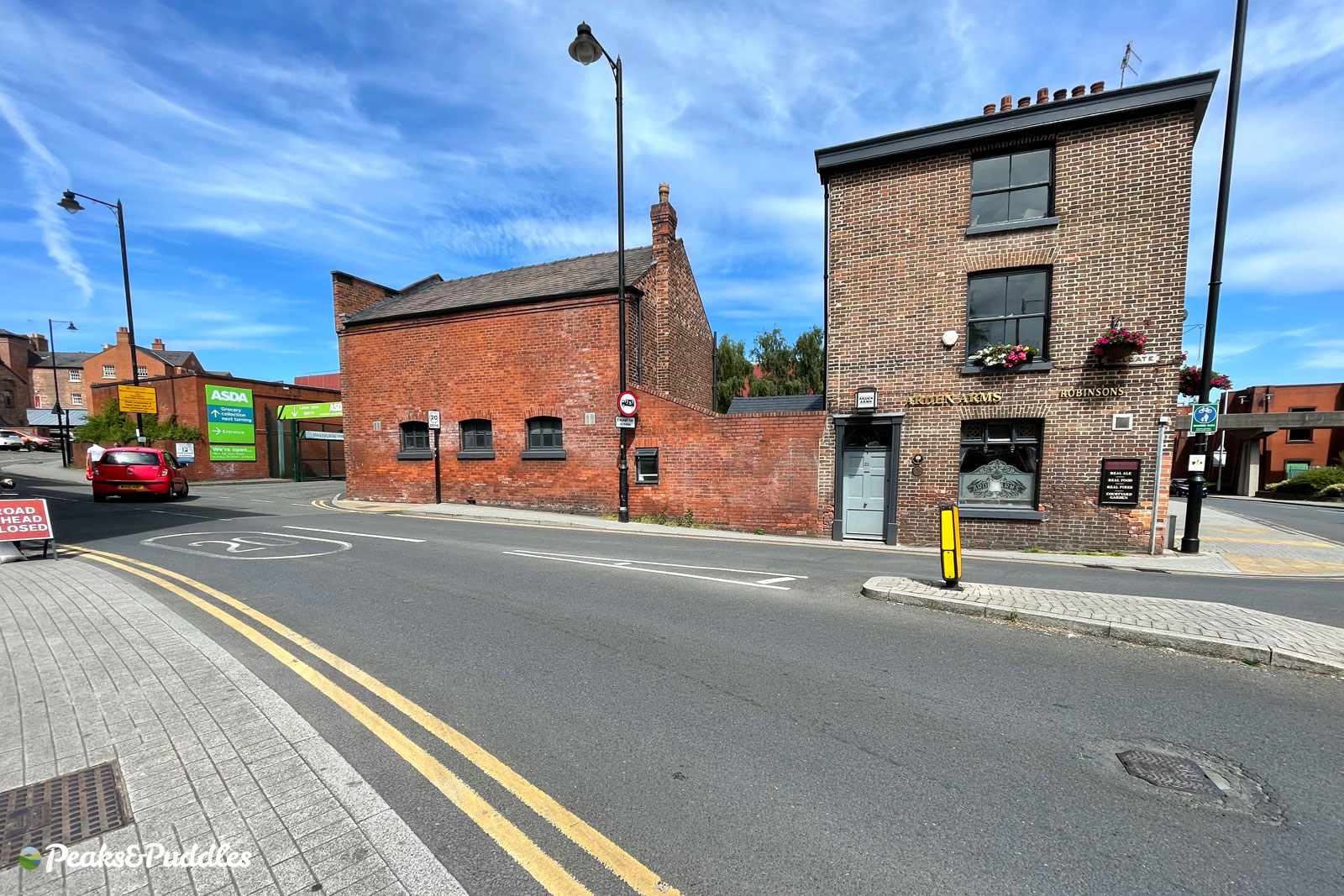 If the closure seems like a bold move, it is — and the council should be applauded for it — but it's also not like they didn't recently spend £73 million on widening many key town centre arteries, including St Mary's Way which is the obvious diversion for the through traffic displaced here.
It's also notable that each end of Millgate and Churchgate lead into (very cheap, sometimes free) car parks, so you're still very welcome by motor vehicle in this town.
Although there's no doubt still been some selfish anger on some Facebook group somewhere, even the project consultation returned 50% agreeing with this specific closure, versus 47% against (not that they should be a referendum…). Looking now at how much it's improved the place already, nobody would really want to turn back the clock, surely?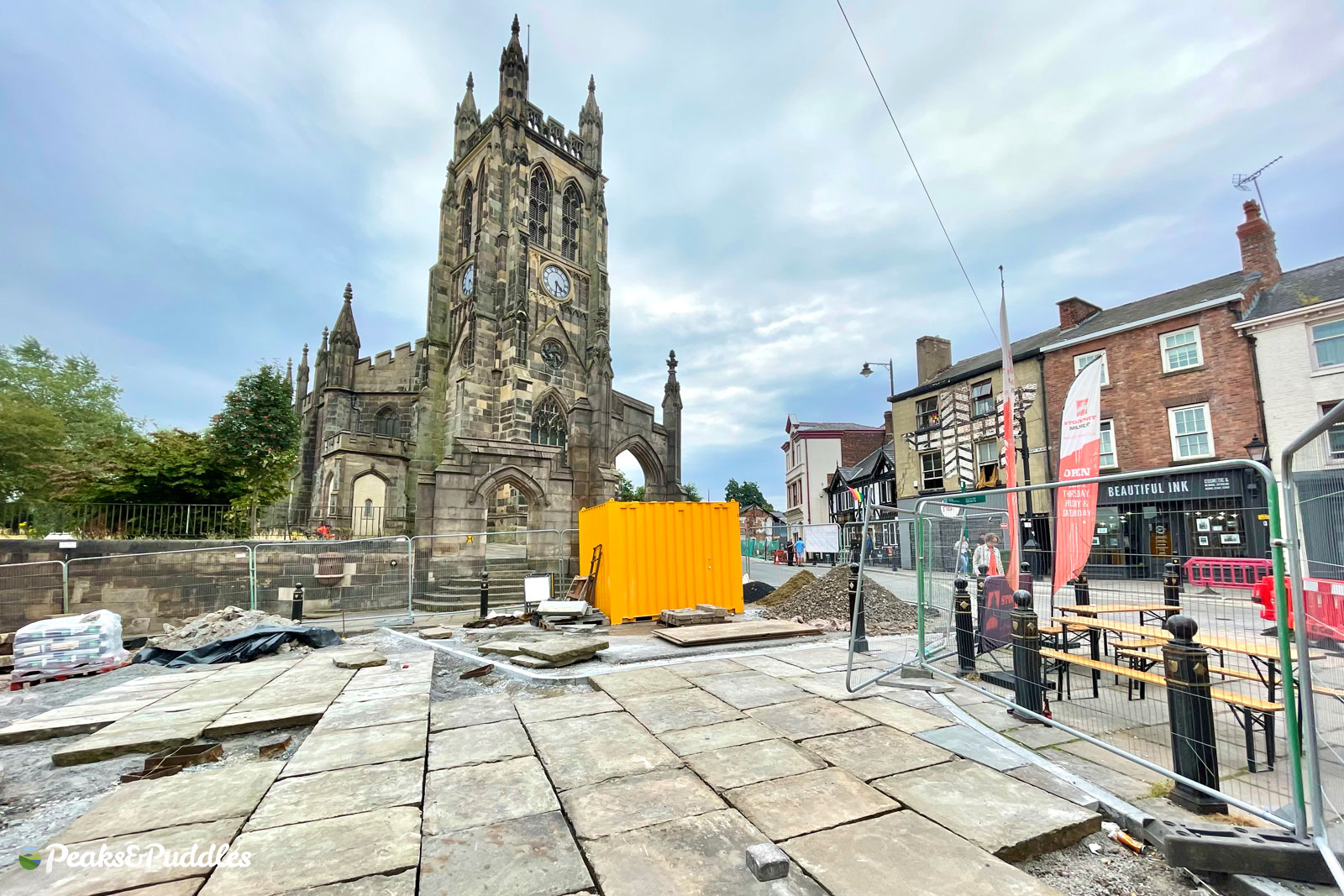 Step in councillor Colin MacAlister of Marple South and High Lane, appointed Cabinet Member for Economy & Regeneration under the council's new Lib Dem leadership.
Asked at a meeting on 16th June whether he supported a Lib Dem colleague's online posturing that, due the council's change in leadership, people should now write in to oppose the scheme, MacAlister responded:
"Stop the scheme in its entirety? […] The contentious one to me is the closure of Churchgate and Millgate on a permanent basis." [heavy emphasis on permanent] "Everything else I see as you do yourself as being conducive to pedestrianisation and trying to get a workable solution in the town centre. What I've asked for, is after a few months of operation, to have a review of that particular permanent closure, and to look at that at that stage. That's all I've asked for."
With this kind of miserly attitude to real regeneration and placemaking versus appeasing a few people moaning on a Facebook group, we have to be glad that the closure going in is looking pretty damn permanent, with big slab paving replacing the tarmac and solid kerb build-outs either side of the new bollards. Not easy to undo.
Stockport has decided its own future for these quirky old town streets — as a place for people to stop and enjoy, not drive straight through. And a bike ride in to these colourful redbrick hills now makes for a great day out.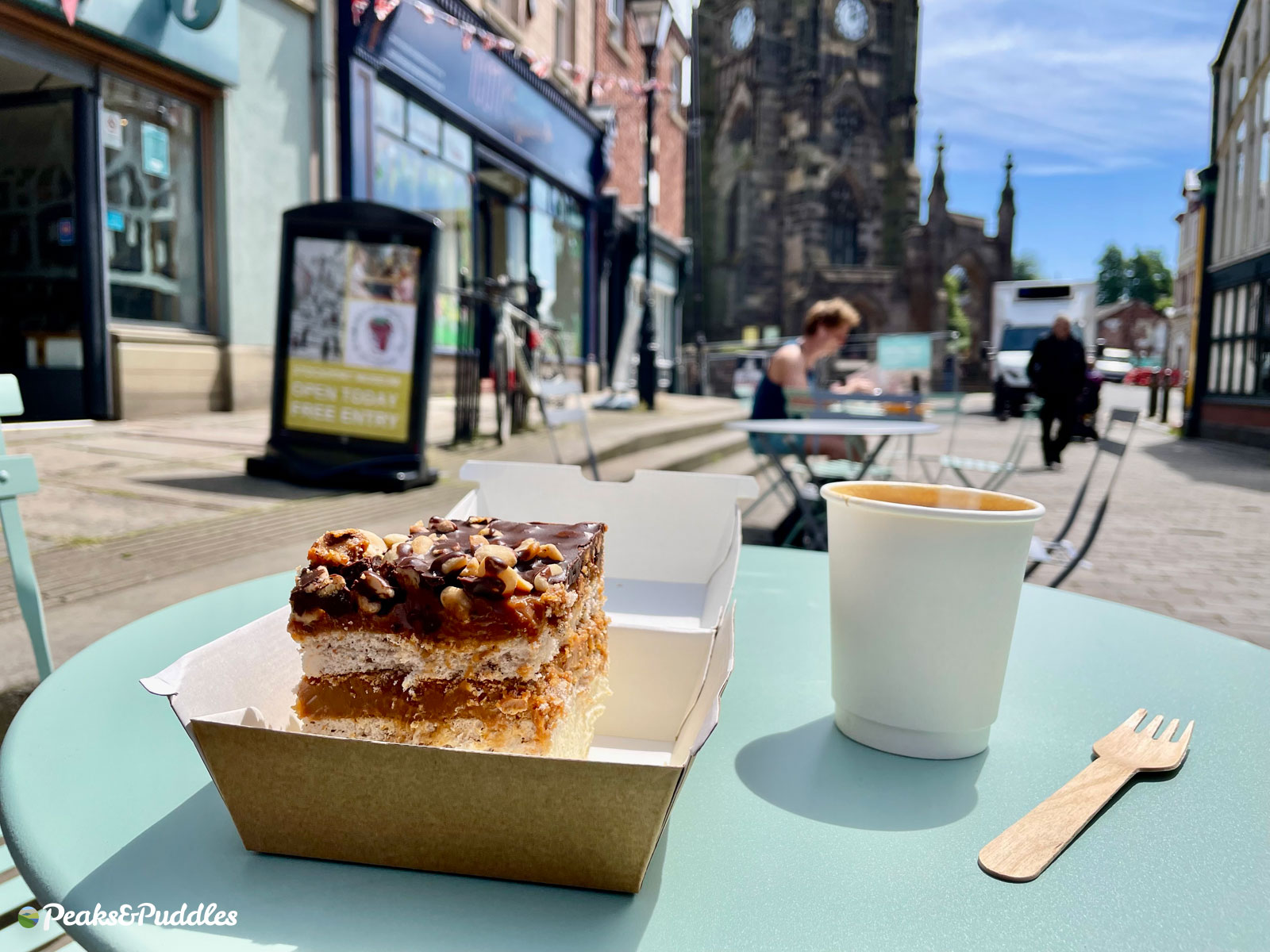 A new circular Stockport route taking advantage of the Churchgate closure is coming soon to my Cycle Route guides.