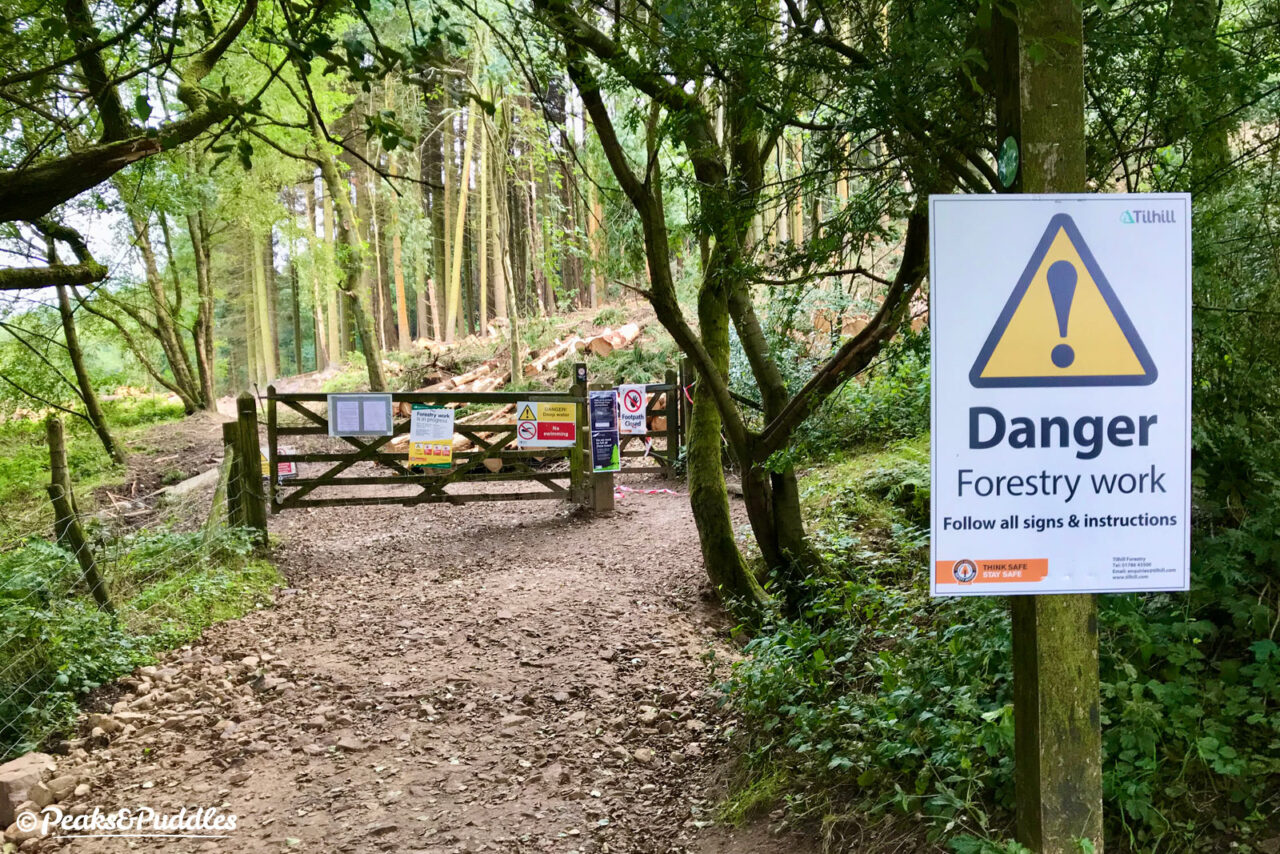 One of the most popular Goyt Valley footpaths will be closed completely until November for major works, as the forest alongside Fernilee Reservoir undergoes a once in a lifetime change.
Forestry England working with United Utilities has closed a large section of the the path on the western side of the reservoir at Fernilee, just south of Whaley Bridge. Running from the dam into the thick pine forests below Hoo Moor, the path is a haven for dog walkers and a useful link south to Errwood.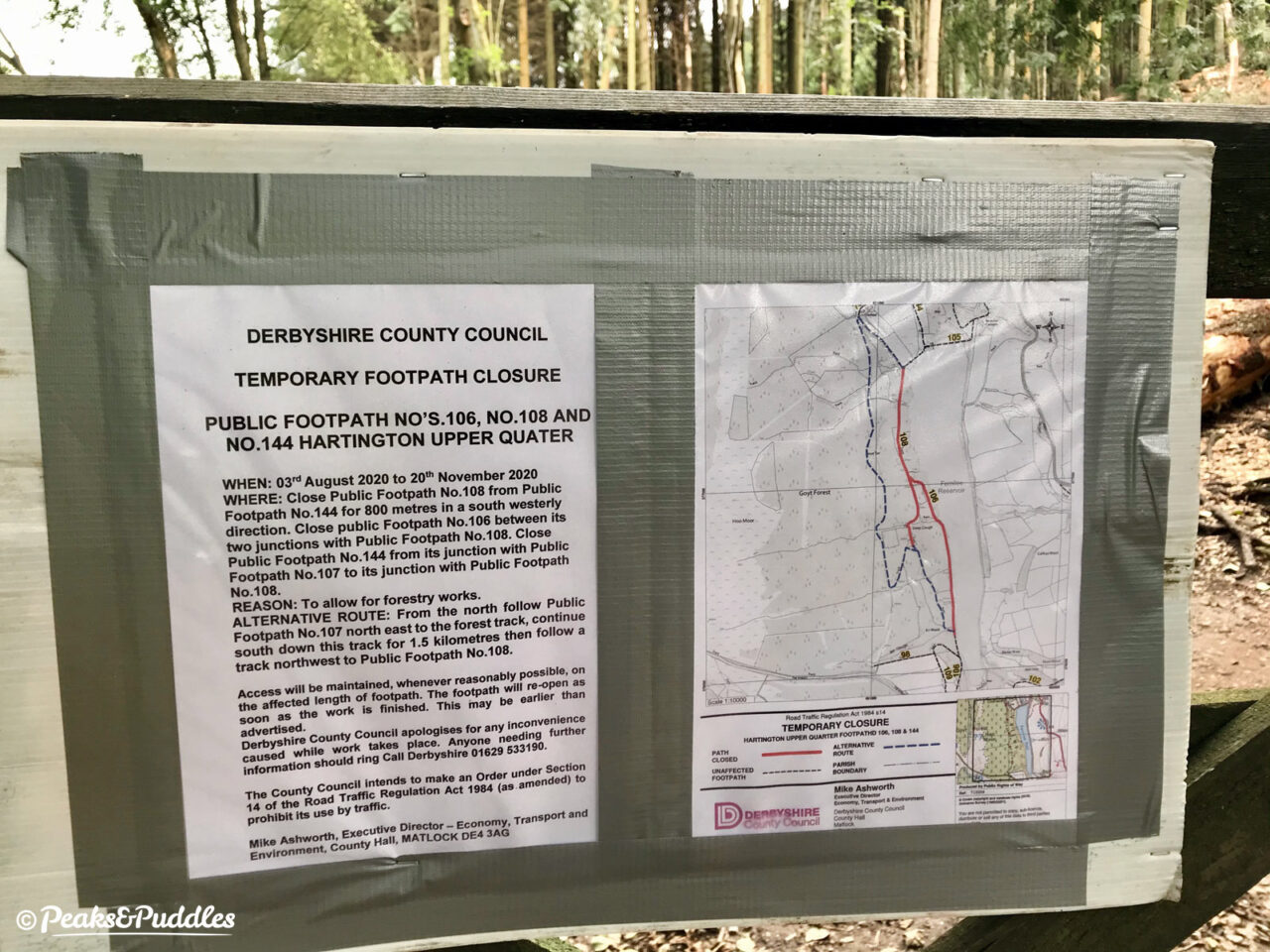 Numbered 106, 108 and 144 in Hartington Upper Quarter parish, the paths are closed for 16 weeks, from 3rd August to 20th November 2020, but could reopen earlier if works are finished sooner.
The "clearfelling" operation will see a large block of the forest harvested and replanted, with promises that the diversity of tree species will be increased for more sustainable future growth. It will mean a dramatic, if ultimately temporary, change to the appearance of this familiar forest path unlike anything seen in several generations.
Other areas of the Goyt Forest have been felled and replanted in the same way over the past decade as part of a longterm forest plan, although it's difficult to find details of this — even the current works aren't well advertised on any official pages (Forestry England's Goyt Valley page is pretty useless).
The official diversion takes you up along the publicly-accessible fire break track through the forest — the same route being used by some of the heavy vehicles completing the work.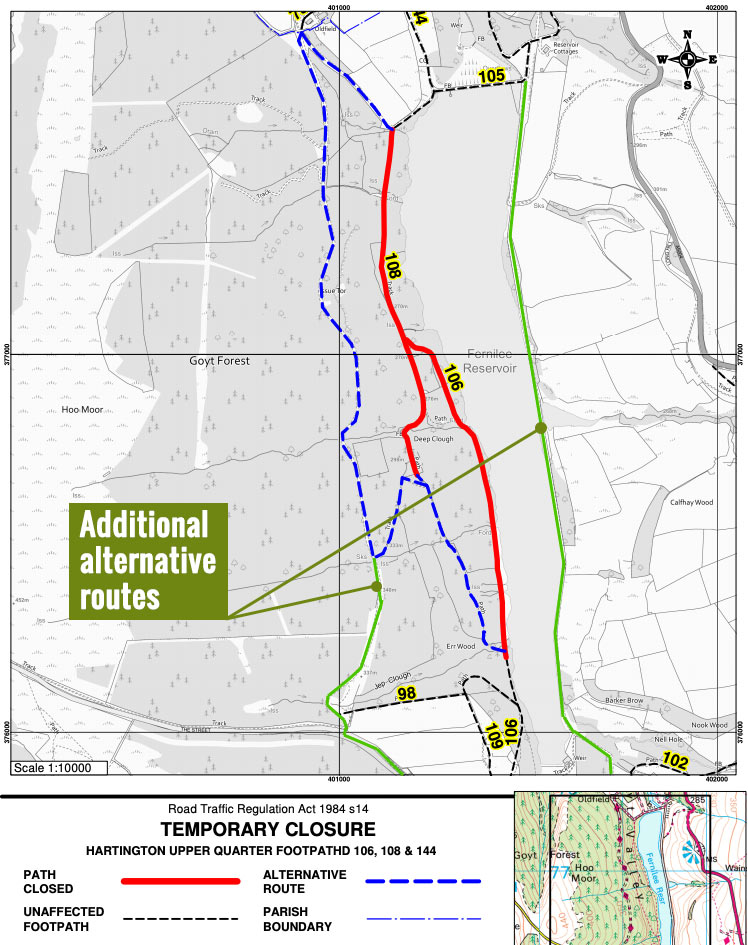 A rather lengthy and steep meander, from Fernilee the route climbs the narrow singletrack lane heading north before doubling back south through the forest and dropping down to rejoin the remaining path close to the Errwood dam.
It's likely you'd do better to just stay on the wide track the whole way to 'The Street', or even use the recently resurfaced trail on the opposite side of the reservoir for a flatter route with only a single climb.
If you're on a bike, the fire track is luckily still fully accessible, although a load of rather unpleasantly loose and very chunky limestone has been spread out in places for the heavy vehicles, so be prepared to test your gravel skills.