Cross the historic boundaries of Cheshire and Lancashire on a surprising, mostly off-road (if often imperfect) loop through Greater Manchester's green belt, taking in the Goyt and Tame valleys, Reddish Vale, Marple Locks and an eerie old Stockport railway tunnel.
Teaming up the Alan Newton Way, Lower Peak Forest Canal & Marple Locks and part of the Trans Pennine Trail, it's possible to make a remarkably traffic-free ride right around part of the conurbation's south eastern scenery.
No, really — Greater Manchester can offer up its fair share of sights and green space in the boroughs of Stockport and Tameside, still wonderfully defined and detached by the Rivers Tame and Goyt.
Flowing down from the Pennines and the Peak District, these two rivers (which form the Mersey in central Stockport) cast welcome, wide, luscious valleys, separating Marple from Romiley, Woodley from Hyde and Brinnington from Reddish.
At Reddish Vale Country Park, the route meets the Tame at large old mill ponds below a spectacular railway viaduct. Forming a fantastic green artery into Stockport, the country park covers a brilliantly green 161 hectares, well within the M60 ring road.
Both bridges and tunnels feature heavily on the loop. The wondrous Marple Aqueduct is crossed in the shadow of another imposing railway viaduct, before the canal disappears into two dark tunnels — only one of which is accessible without a boat!
Enjoyable as it is, numerous moments along the way can sadly turn a smile into more of a grimace. While improvements to some sections are hopefully on the way in the next few years, there are obstacles aplenty including steps, bumpy surfaces, puddles and most of all… barriers.
At times, the route can feel like a cycling obstacle course, particularly Tameside and Stockport council's contribution to the Trans Pennine Trail; really quite a shameful display of discrimination against legitimate users (see 'Things to note'). Overlook this for a moment and, if you're able to, the joy of riding so many miles off-road so close to these urban areas will hopefully win through. Shouldn't everyone be able to do the same?
A major gap in the loop was solved by Stockport in 2021 with the completion of the Pear Mill link on the Alan Newton Way, allowing a busy road to be completely avoided with a useful and long-awaited, brand new off-road path.
Tameside is working on plans to widen and properly surface Ross Lave Lane, currently a bumpy, inaccessible descent into Reddish Vale but with the potential to be something really quite wonderful, with wide open fields either side, even within the M60.
Linking into the exhilarating abandoned railway tunnel, Stockport meanwhile have been looking at upgrading the rather seedy connecting path under the M60 south of Brinnington. That little link is currently officially only a footpath, though is well-used for cycling and often seems (thankfully) deserted.
Whether the councils choose to rethink their access arrangements and ditch the outdated barriers at the same time, we wait and see. Just as "Tame" is derived from "border or boundary", this area is on the cusp of a step-change in cycling versus what has gone before — but there's still a push needed, bigger than Hyde Bank Tunnel's steps, to make it happen.
Route map
The route stats featured here are automatically generated by Komoot. For the most accurate guide, please refer to the route details above, based on actual rides recorded by Strava.
Where to start
Not far from Stockport town centre or even central Manchester, Reddish Vale Country Park makes for a good start and end point for this loop, taking you out almost to the edge of Greater Manchester and back in again.
The Trans Pennine Trail provides an obvious link in from Stockport, the Heatons and the east, joining the route close to Brinnington Tunnel. From Offerton, head through Woodbank Park and over the bridge opened in 2021 to join the route along the Alan Newton Way.
At Marple, the route first passes close to Middlewood Way (there's a toucan crossing from Railway Road, where it ends, to Dale Road) then joins the Peak Forest Canal — easy to follow from the town centre and its upper reaches providing a link in from Disley and the High Peak.
If starting at Romiley, it's best to join the canal towpath off Oakwood Road, through the board mill, to avoid busy roads and (even more) steps. From further east, the Trans Pennine Trail runs under the Peak Forest Canal off Apethorn Lane, joining the route at Haughton Dale.
By train: Reddish South railway station is ideally placed but has, err, one train a week. Luckily for this route Brinnington railway station is just as close. Turn right out of the station then left onto Lapwing Lane, left again onto Blackberry Lane then right onto Northumberland Road. Rose Hill Marple and Romiley stations are also well-placed to join.
By car: The main Reddish Vale Visitor Centre car park is just off a lane from Reddish itself, or the small Tiviot Way car park near the centre of Stockport is easy — follow the Trans Pennine Trail signs pointing east, away from the busy road.
Shop and support
Bikes, accessories and gear to start your next adventure. Simply buying through these links is a totally free way to support the cost of keeping Peaks & Puddles online. See more here.
Things to note
Despite mostly following nationally-numbered, signposted cycle routes, this route includes a substantial number of frustrating access barriers, some of them truly worst in class. They include some really tight a-frame barriers, chicanes, at least two low stiles and one ridiculous kissing gate.
Two sets of steps also provide an obstacle. One set, along the historic Peak Forest Canal towpath approaching Romiley, is unavoidable but particularly frustrating in its design as you attempt to push a bike up. The other, leaving Reddish Vale County Park, is just poor provision (many choose to use the adjacent footpath instead but be warned, it's steep too).
Short sections of the route are currently quite bumpy and can be puddled and muddy in places, particularly in winter or periods of heavy rain. It really is best suited to mountain bikes or gravel and hybrid riders who aren't afraid of a little chain slap. Planned improvements may change this substantially, including the proposal to formalise the short path under the M60 at Welkin Mill as a cycle route (it's currently a footpath, apparently).
See the Alan Newton Way cycle route guide for more things to note about this section. The hill up into Marple makes for the only serious climb in the route, short but ever so sharp.
See the Lower Peak Forest Canal & Marple Locks cycle route guide for more things to note about this section. Besides the steps at Hyde Bank Tunnel noted above, Woodley Tunnel is difficult to avoid and it's advised to dismount and walk through, waiting for anyone approaching to clear the tunnel first. A front light or a torch is strongly recommended. Remember to take it easy on this narrow shared path and slow right down when passing others. From behind, ask to pass well in advance by bell or a friendly voice, then wait until a signal that you're welcome to pass.
Found this guide helpful?
Please consider chipping in the price of a coffee to help pay the bills and support my work, ensuring this resource remains here and free to access for everyone. It only takes a few seconds.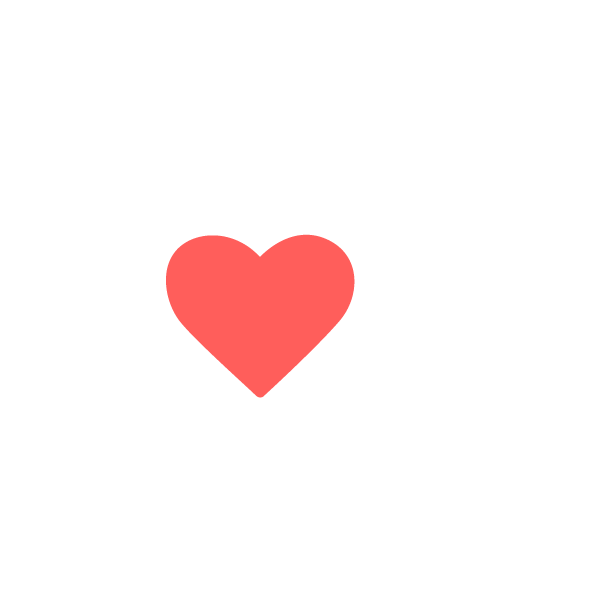 Buy me a coffee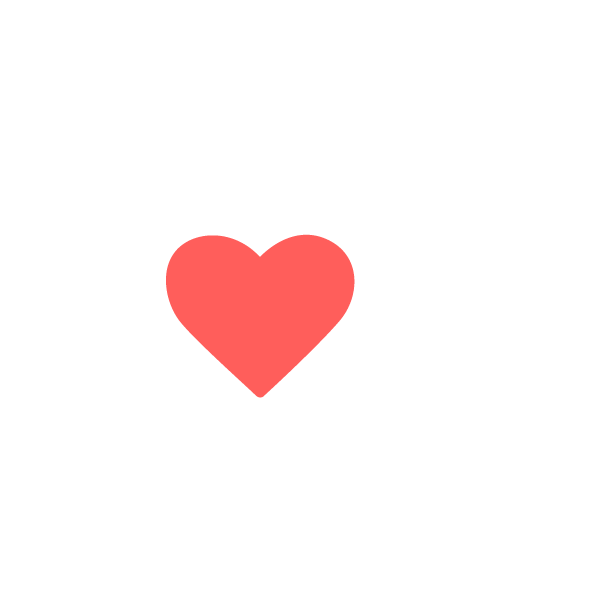 Buy route downloads
Route description
From the corner of Reddish Vale Road and Mill Lane, outside the visitor centre car park, go through the barrier into Reddish Vale Country Park, following signs for Trans Pennine Trail (TPT) West (W). With a view of the railway viaduct and mill ponds which fed Reddish Vale Print Works to the left, continue straight ahead, crossing the River Tame on a bridge. Either side are boundary markers, noting this as the historic boundary between Lancashire and Cheshire. Forming a fantastic green artery into Stockport, the country park covers 161 hectares.
Where the path forks with a plethora of signage, the official cycle route is indeed to the left, up a set of steps. The route now joins the disused railway alignment which once linked the vanished Stockport Tiviot Dale line to the current Manchester to Sheffield route. Go straight across Northumberland Road through a pair of barriers and it provides a leisurely 1.4 km of tree-lined cycling. At another barrier, with a large retaining wall up ahead, leave the TPT by turning left, signposted Brinnington, along what is much more clearly another former railway line.
Opened in 1863, this eerie abandoned line became part of a major east-west route operated by the Cheshire Lines Committee (CLC). It linked not just the likes of Marple into Stockport by rail but connected across to the major Woodhead railway line and was briefly used by trains from the Midland's route through the Peak, now the Monsal Trail, to access Manchester Central. Brinnington Tunnel, now closing in ahead, was restored in 1990 for use as a bridleway. Thirty years later, it now has fantastically bright lighting but otherwise still feels unreassuringly abandoned, also possessing a pronounced curve, an unnecessary central barrier and a very leaky roof.
Leaving the tunnel, continue out of the cutting through the densely wooded scrubland for 150 metres then fork right onto a smaller path between large boulders, heading swiftly downhill. With the roar of the M60 coming closer, this slightly unsettling path rattles over a bizarre length of boiled tarmac, like lumpy baked beans. It drops to yet more dystopia with a trio of heavily graffitied tunnels under the motorway and its adjoining bypass. Turn sharp left after the last tunnel and navigate the gravelly path towards Welkin Mill, a former cotton spinning mill. Beside its razor-wired redbrick walls, turn sharp right and continue onto Welkin Road. At the t-junction, use the large crossing on the left to cross the busy B6104.
Continue on the wide shared pavement with Pear Mill and its unique, pear-shaped cupola looming. Join the fenced path straight ahead and follow it as it turns to face the mill then diverts off towards the River Goyt. Pass by the bridge which links into Woodbank Park and emerge at playing fields. Follow the path around the edge then turn right and join Dark Lane, signposted as the Alan Newton Way. Follow this trail on farm tracks and off-road paths for 2.9 km (1.8 miles) along the valley, passing through the middle of one farm yard and alongside the historic Goyt Hall Farm. Joining Mill Lane, the route then passes Stockport Hydro, a pair of screws generating electricity from the water. At the A627 Otterspool Road, follow the shared pavement to the left and then use the crossing to cross into Vale Road, entering Chadkirk Country Park.
As Vale Road veers sharply left, instead continue (carefully — poor visibility) straight ahead, stopping to stumble over the terrible metal stile barrier. The path now leads over Chadkirk Bridge, opened in 2012, then turns right and threads its way up towards Marple. What begins as a steady climb up the valley side on grippy Flexipave surfacing soon becomes a serious challenge, getting so steep near the top it may require pushing. Once there, a more leisurely meander leads up to the site of the long-lost stately Marple Hall, demolished in the 1950s after falling into disrepair. Here, ignore the signage and continue straight ahead, on a short path that turns to old cobbles and leads up to a tricky barrier — dismounting may be required.
Join Marple Hall Drive and continue straight ahead, still climbing, for an easy but potentially confusing wiggle across the backstreets of the town. The road flattens and, as it curves, turn left into The Turnpike, which immediately drops gently only to climb again. At a t-junction with Dale Road, turn right and then, fairly soon, turn left onto Bowden Lane, on a bridge over the Rose Hill Marple railway branch. Pass the entrance to a school then turn second left onto Norbury Drive, climbing gently again. Follow to a minor crossroads, continuing straight over onto Oakdene Road, which soon bends left and coasts downhill. At a no-through-route sign beside allotments, turn right onto Grosvenor Road.
At last on the final straight, continue straight over a mini roundabout onto a bumpy track that ultimately leads through to Marple Locks. Continue over the tarmac lane and the Peak Forest Canal itself beside Lock 7, then turn left and follow the towpath downhill, passing six more locks. The towpath switches sides, preparing itself for the majestic Marple Aqueduct, completed in 1800, the highest in England, forming a fantastic scene alongside the 1863 railway viaduct.
The original Rose Hill Tunnel is now merely a cutting, but further ahead there's a considerable block where the canal disappears into Hyde Bank Tunnel — and everyone else must go up over the top! The steps here are particularly frustrating for pushing or lifting a bike, and though there is a step-free gutter at the side, this is trickier underfoot as you push. At the top of the steps, the route joins a narrow stone track between houses on the edge of Romiley. Take care as it drops down over coarse gravel, turn left at the bottom and then veer left again to drop back down to the towpath.
A straightforward, if uneven and narrow, 2.8 km (1.75 miles) of towpath cycling now awaits. Leaving Romiley, the canal enters Woodley deep under a thick canopy of greenery. The urban sprawl barely registers before suddenly the canal hits Woodley Tunnel with no option but to hunker through — it's very tricky to cycle, especially with flat handlebars, and official advice is to dismount. Even if only a modest 161 metres (176 yards) by canal standards, it's still a relief to be back in daylight on the other side. The impressive skewed stone railway arch ahead carries all that remains of the line through Brinnington Tunnel, now serving a refuse depot. Continue on the towpath for 1.6 km (1 mile), with the chimney of the derelict Unity Mills ahead.
At a left bend, the canal enters Tameside (noticeable as the surface improves). Before the right bend ahead, turn left off the towpath onto an unmarked, narrow path into Haughton Dale Nature Reserve. This drops very steeply then descends more gently, if rather narrowly, through the woodland. (Do take care to slow or wait for other users to pass, as this isn't a designated cycle path, but avoids the steps on other paths or a circuitous route over a footbridge.) Approaching the River Tame at the bottom of the bank, rejoin the Trans Pennine Trail following the signposts West (W) again, over a bridge.
The next 3 km (1.85 miles) following the River Tame closely through Haughton Dale and Hulmes Wood are a peaceful and enjoyable off-road ride but spoilt by no fewer than five ridiculously tight metal a-frame barriers. The route can be confusing too, first turning a sharp left after the bridge, through two barriers within metres of each other, then veering right and right again on paths which sometimes look too narrow to be a major trail. A long diversion around a tight meander of the river leads to another barrier onto Meadow Lane, followed briefly before turning left again onto the trail (tip: just follow the barriers). Though rough, the final run is really quite pleasant, before climbing gently to the fifth and final barrier.
Turn right at the A6017 Stockport Road to follow the only notable road encountered on the entire loop. Luckily some (painted) cycle lanes quickly appear, surprisingly adequate too, especially with the 30mph limit and speed camera on the road. Alternatively, shared space signs are dotted along the pavement further up and the entire stretch could really be cycled off-road without any hassle.
Turn left onto Yew Tree Road, a housing estate with wide grass verges, following the quiet road straight ahead. Soon after a left bend, look out for the blue Trans Pennine Trail sign on the right, in front of a wooded area. Yes — that really is the route. Bounce up onto the pavement (there's no dropped kerb) and the signage requests the next 200 yards (180 metres) be walked. Slipping tightly behind some houses, the route then disappears down to a muddy hollow in the woods and climbs back up a narrow passage.
Now in deepest Denton, turn left onto Kingsley Close and follow the road around to a t-junction. Turn left onto Ross Lave Lane, around a vehicle height barrier, and soon pass the sadly dilapidated Hyde Hall Farm. On uneven tarmac and stone, this lane now cuts out between wide open fields. To the left, try to place Werneth Low and the hills of the Peak District's western edge. A bridge over the M60 motorway slices the pastoral scene in two with its astonishingly loud din.
Back within the M60, spot the chimney of Houldsworth Mill, Reddish just calling ahead. The route now makes a sustained descent back into Reddish Vale Country Park. First on bumpy stone, it then offers some awkward drainage channels as a further obstacle before a truly useless wooden barrier to finish (lifting a bike over the horse stile seems the only option). Along the way, the trail passes under one of the arches of the stunning railway viaduct, completed in 1875 as part of a new "express" line to Marple and New Mills.
Turn left on Mill Lane to return to the nature reserve and mill ponds for a coffee or ice cream — but not before the pièce de résistance: another completely inaccessible barrier to enjoy.
Found this guide helpful?
Please consider chipping in the price of a coffee to help pay the bills and support my work, ensuring this resource remains here and free to access for everyone. It only takes a few seconds.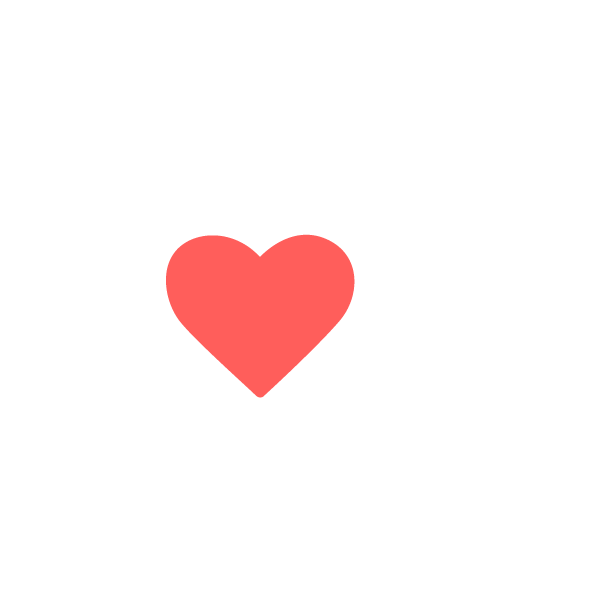 Buy me a coffee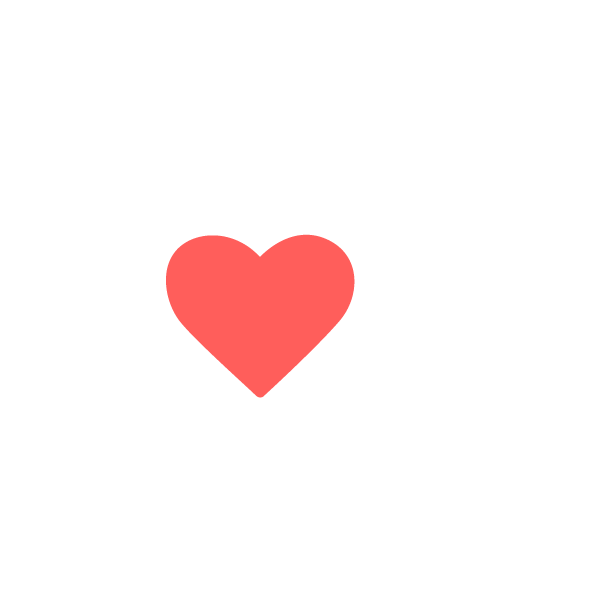 Buy route downloads
Gallery
Please note: While great care and attention has been put into gathering these routes, ensuring details are accurate and determining their suitability, all information should be used as a guide only and is not a replacement for using your own judgement or research when setting out on new adventures. Peaks & Puddles cannot be held responsible for any problems you may encounter.
Always ensure your equipment is safe for use, that you are well prepared carrying everything necessary including access to a good map. Follow the Highway Code and the Countryside Code at all times, respect the landscape and the wildlife and people you encounter. But most importantly, have fun!