All aboard for adventure! By using trains to connect the start and end of a cycle route, it's possible to cover greater distance and see more places without needing to double-back in a loop.
This special extra page suggests how to connect two stations on the same railway line into an interesting cycling excursion — not just using the most obvious or direct route but diverting off to enjoy off-road paths, quiet lanes, history and scenic views.
What's included
Five rides are included so far:
Stockport to Macclesfield
Reddish North to Chinley
Manchester Oxford Road to Buxton
Cheadle Hulme to Goostrey
New Mills Central to Bamford
The page includes maps, a quick introduction and basic tips for each Station to Station Ride. GPX, TCX and FIT files for each route are also included in the Cycle Routes GPX Collection.
How to unlock
This is an exclusive extra page for Peaks & Puddles supporters.
Support the website for £10 to get so much more…
For the best value, become a Peaks & Puddles + supporter for a one-off contribution and you'll get access to all these exclusive extra pages forever — plus the complete collections of Pocket Guides and GPX downloads to take along for the ride.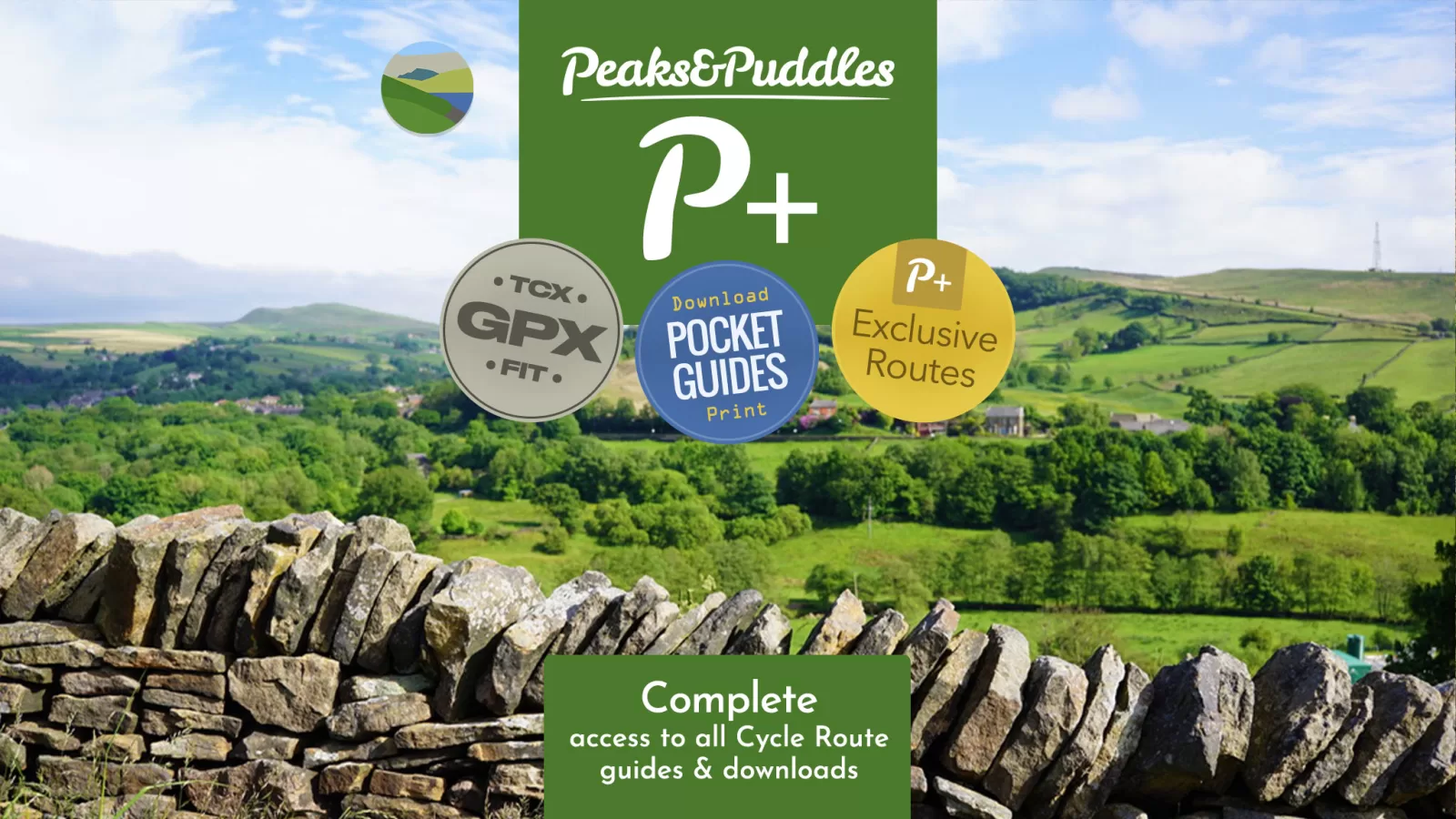 • Cycle Routes Pocket Guide Collection
• Cycle Routes GPX Collection
• Access to all P+ website route guides
• One-off contribution, supporting my work and website running costs
You'll be provided with a link to the special hidden page where all these extra downloads and website pages (marked P+) can be accessed. You'll be able to return any time to access new and updated content just thanks to that single contribution. There are still plenty more routes and guides yet to come!
What to expect
A link to the downloads and website guide(s) is provided immediately. As an extra bonus, "Plus" guides are completely ad-free — and there are still plenty more to come!
Thanks for your support!
I'm reserving these extra original routes and pages exclusively for supporters as a way to help keep the free website content free for everyone. It's a big, time-consuming task putting each of these together and your support makes it worthwhile. Thank you!
Anthony
The all-important disclaimer: While great care and attention has been put into gathering these routes, ensuring details are accurate and determining their suitability, all information should be used as a guide only and is not a replacement for using your own judgement or research when setting out on new adventures. Peaks & Puddles cannot be held responsible for any problems you may encounter.
Always ensure your equipment is safe for use and that you are well prepared, carrying everything necessary including access to a good map. Follow the Highway Code and the Countryside Code at all times. Respect the landscape, the wildlife and the people you encounter. But most importantly, have fun!